The Wimbledon Guild Community Garden is a community space, established on a previously derelict site. It is maintained by volunteers who use organic, and 'no dig' methods to grow a variety of plants and vegetables. Find out more below.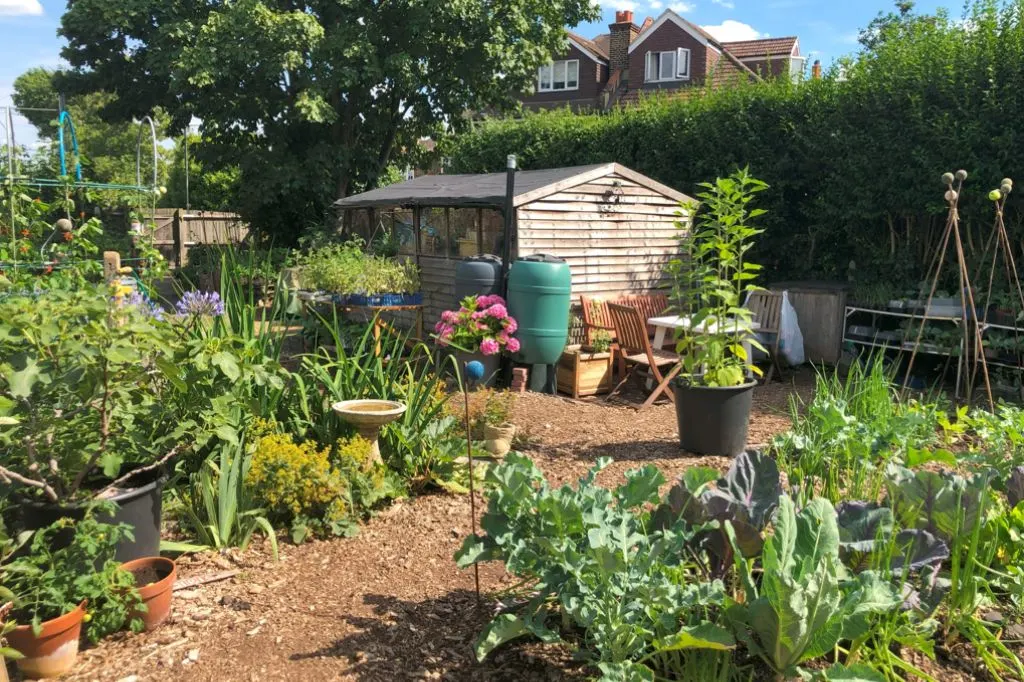 About The Wimbledon Guild Community Garden
The Wimbledon Guild Community Garden sits on a once derelict site, which was donated to Wimbledon Guild in 1992. After being abandoned for many years, in June 2014, volunteers from local businesses started clearing the site of head-high brambles and it eventually opened to the public in 2018.
Following a permaculture design and using organic and 'no dig' methods, our team of around twenty-five volunteers grow plants from seed and provide the organic produce to WG's HomeFood Café, as well as making space for native hedging, bee-friendly flowers, and a wildflower meadow.
The 12' x 20' polytunnel, kindly donated by B&Q Foundation in 2022, enables our volunteers to grow plants and vegetables all year round, including tomatoes, peppers, cucumbers, chillies and aubergines in summer, and Chinese leaves and salads throughout the winter.
With perennial apples, pears and soft fruits around the garden's perimeter, the twenty 'No Dig' beds are kept full in autumn and winter with sprouts, leeks, cabbages and broccoli, and in summer with runner beans, beetroot, squashes, sweetcorn and courgettes.
The volunteers host plant sales in the spring and summer and for a small donation, you can pick up anything from fruit and vegetable plants, potted herbs to flowering plants and indoor houseplants, and all donations go back into maintaining the garden.
Visiting Wimbledon Guild Community Garden
If you would like to visit, the garden is open to everyone between 11am – 2pm on Mondays, Thursdays, and Saturdays (weather permitting) and for community groups and schools by appointment.
Where to find us: Down the footpath between Dundonald Road Tram Stop and the Wilton Crescent roundabout near SW19 3QT. What3Words location: scores.scout.duke
Volunteering
If you would like to find out more about how you can help, please do get in touch: email [email protected] or call our reception team on 020 8946 0735.
Find out more about volunteering at Wimbledon Guild
Photographs
The photographs below are of the community garden.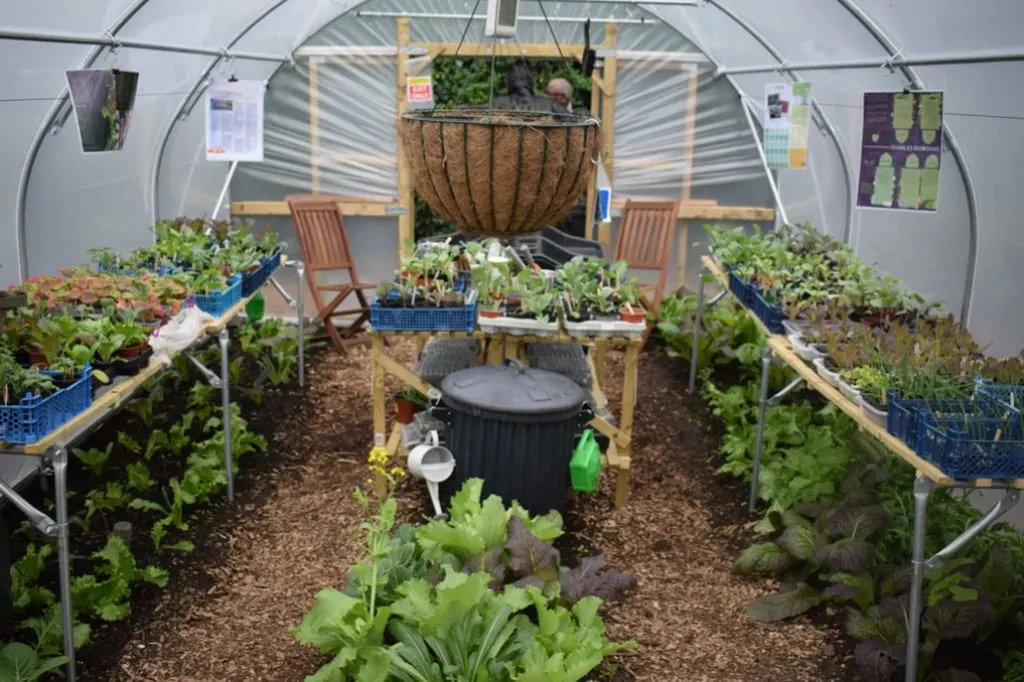 Adding Your Own Community Garden
If you are part of a community garden in one of the four boroughs around the river Wandle, and would like a page on Wandle News, please contact Olivia at [email protected]
Find out about other community gardens near the river Wandle on the Wandle Gardening Club page.