Battersea is a large district of south west London. It is known for its Power Station, which has now become a shopping and leisure destination, its beautiful riverside park, and for the famous Battersea Dogs and Cats Home. The area has a rich history, with landmarks such as St Mary's church, which hosted the marriage of William Blake.
This post is an area guide to Battersea.
---
Battersea Area Guide
Check out the articles below to find out more about Battersea.
---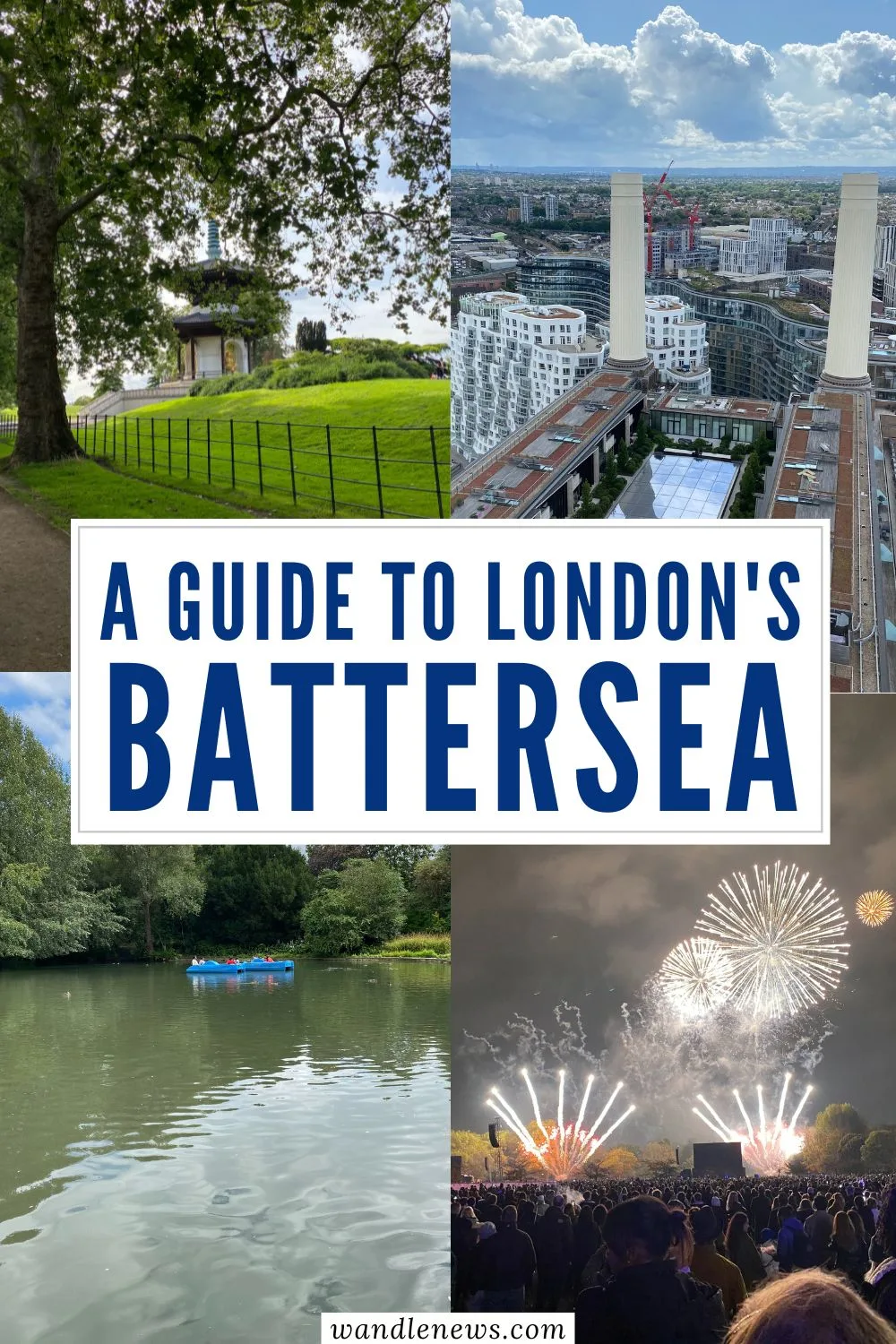 Green Spaces in Battersea
The beautiful Battersea Park is the largest area of open space within Battersea, covering over 200 acres. Battersea Park is a lovely green space on the banks of the river Thames. Some popular locations within the park include the boating lake, children's zoo, Pump House Gallery, and Peace Pagoda.
Battersea also has some smaller gardens and parks including York Gardens, and Shillington Park.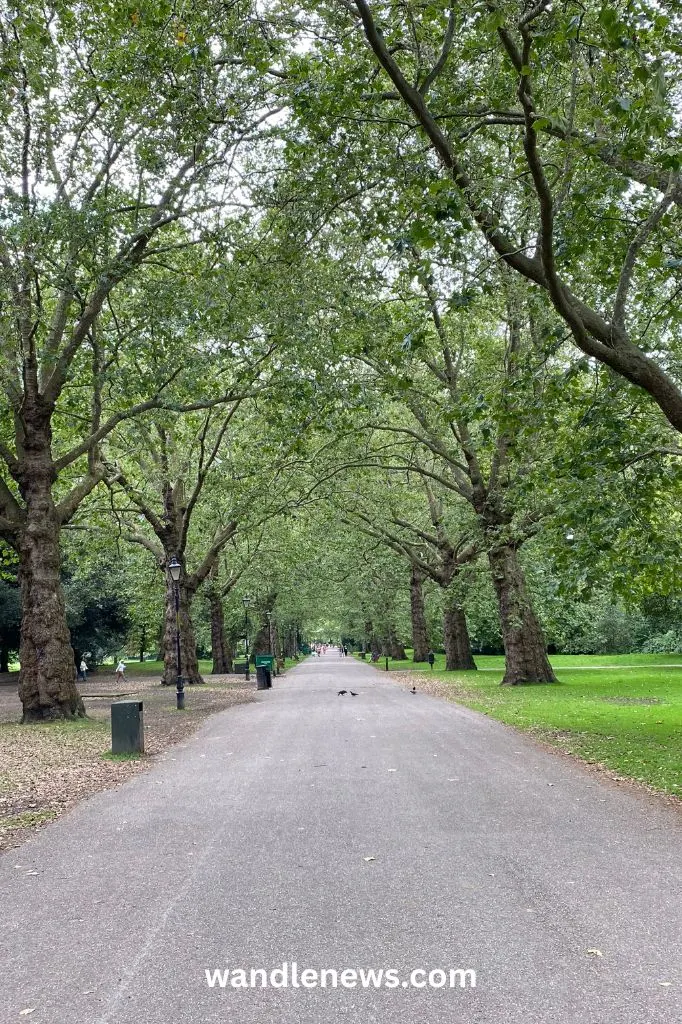 Transport Links
Battersea has excellent transport links. The new extension of the Northern Line to Battersea Power Station, has now put Battersea on the London underground tube map.
The two new tube stations, Nine Elms, and Battersea Power Station have not only reduced commuting times for residents, but have also enhanced the appeal of Battersea for businesses and investors.
There are also public transport links via overground train, with Battersea Park train station, and Queenstown Road station being popular choices for residents needing to commute into central London.
There are also multiple bus routes that pass through Battersea, with most of them stopping close to Battersea Park.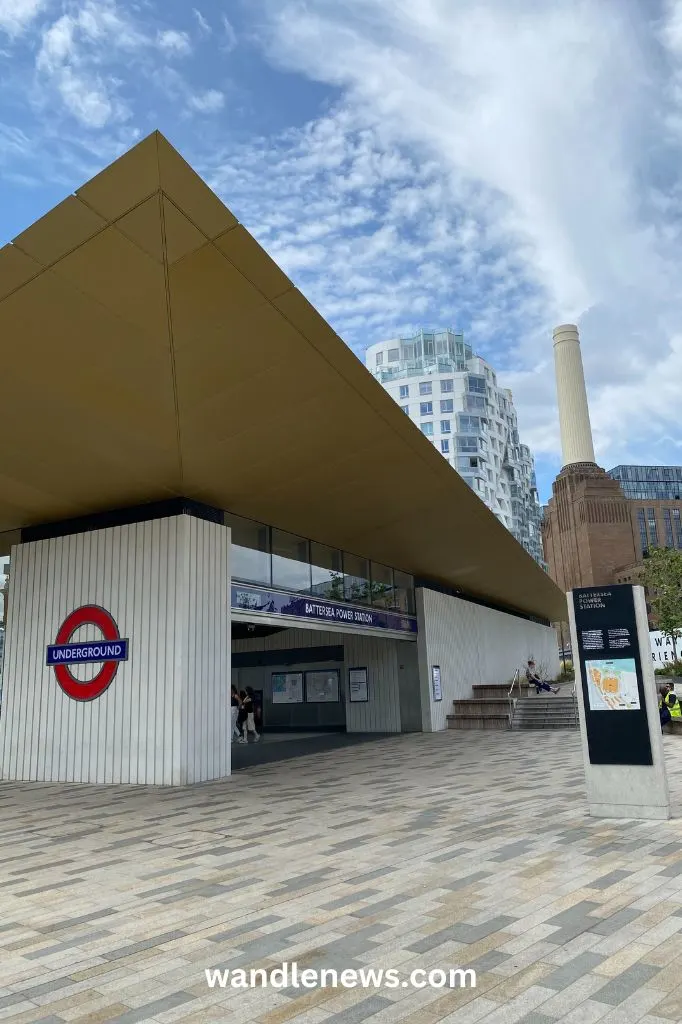 Restaurants and Pubs
Battersea is home to some excellent pubs and restaurants. One of my favourite places to go out for dinner is Battersea Square, which is a charming and picturesque part of Battersea.
It's a quaint, cobblestone square surrounded by a mix of cafes, restaurants, boutiques, and local businesses. The square serves as a hub for community gatherings, and is filled with people sitting outside in the summer time.
Battersea Power Station also has some excellent restaurants including the Wright Brothers seafood restaurant, and Gordon Ramsay's Bread Street Kitchen & Bar.
My top recommended pub is The Duchess Belle, which is opposite Battersea Power Station. It dates back to 1883, and has a lovely garden laced with flowers. They also serve delicious food (I recommend the freshly battered fish and chips).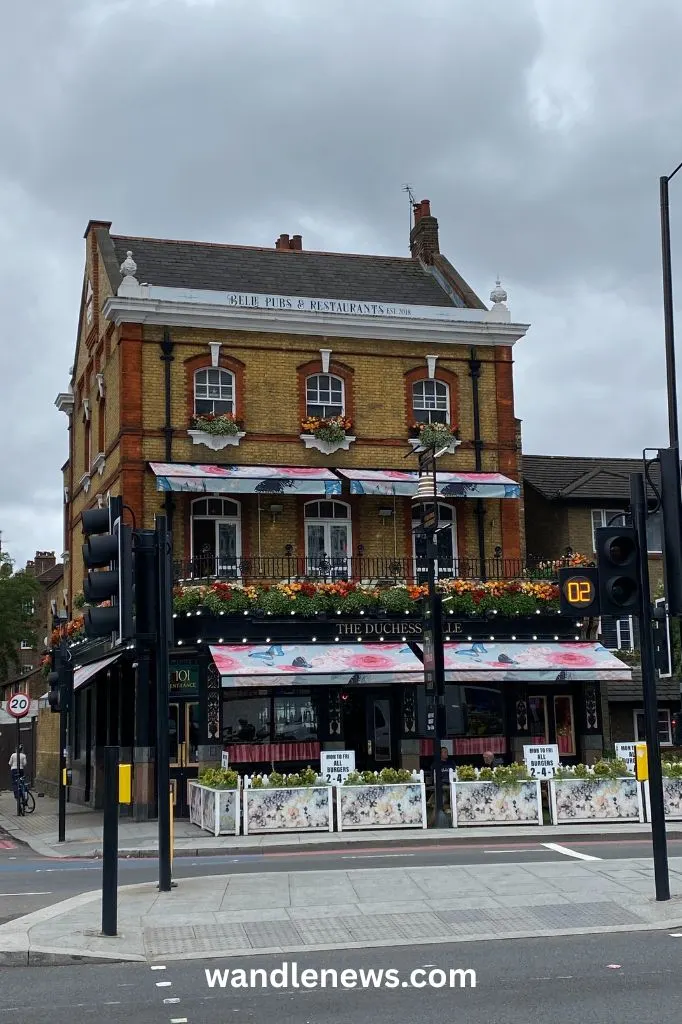 Schools
The primary schools in Battersea are listed in the table below.
The secondary schools in Battersea are listed in the table below.
Shops
Battersea boasts a diverse range of shops and marketplaces that cater to various interests and preferences. Among these is the Battersea Flower Station, a charming destination for botanical enthusiasts, offering an array of plants and garden-related items.
For those seeking fresh produce and artisanal goods, the New Covent Garden Market provides a vibrant hub where traders gather to offer a diverse range of products.
The Northcote Road Market is another highlight, characterised by its lively atmosphere and a wide selection of stalls offering everything from fashion and antiques to delectable street food.
An integral part of Battersea's identity is the iconic Battersea Power Station. It has recently become one of the area's main shopping destinations with top designers such as Hugo Boss and Calvin Klein, as well as an Apple store and art gallery.
As well as being a shopping centre, the Power Station also has many leisure facilities including two cinemas, a theatre and crazy golf course.
Events
Battersea has a number of events throughout the year including the Battersea Park fireworks, and the popular Battersea Christmas Ball.
There are also regular events at Battersea Arts Centre, and The Clapham Grand, which is close to Clapham Junction station.
Local History

Battersea's history is rich and varied. Its origins trace back to the Iron Age, with evidence such as the Battersea Shield, showcased at the British Museum.
Over the centuries, the area evolved under different names, from "Badrices īeg" to "Patrisey." In the Domesday Book, Battersea was documented as a significant manor held by St Peter's Abbey, Westminster.
Through time, Battersea transformed from a farmland provider to an industrial centre. Its location on the banks of the river Thames, gave rise to industries such as breweries, and dyeing, and attracted Huguenot craftsmen in the 16th century. The Industrial Revolution led to further growth, with factories and wharfs flourishing along the Thames.
Battersea Power Station, designed by Sir Giles Gilbert Scott and operational from 1933, became an iconic landmark. Industry waned in the 1970s, followed by the rise of modern apartment buildings, transforming the landscape. The railway's arrival reshaped Battersea, with Clapham Junction becoming a central interchange, and the busiest railway station in the country.
Social housing played a vital role, with notable estates like Shaftesbury Park and Latchmere Estate embodying architectural significance. The mid-20th century brought large public housing estates, shaping the district's character.
Recent Developments
In recent years, Battersea has undergone significant transformation. The new Battersea Power Station development has brought modernity and new high street offerings to the area, while preserving its historic charm. Luxury apartments and new homes have emerged, attracting young professionals and families alike.
Battersea's Waterside Charms
Since Battersea is nestled along the banks of the River Thames, it has sections of the Thames Path running through it, as well as waterside attractions such as the Battersea Barge.
The Thames Path provides a picturesque route for walking and cycling, allowing residents and visitors to enjoy stunning river views, and a peaceful escape from the urban hustle.
Battersea's waterside attractions extend beyond the Thames. The Battersea Barge offers a delightful floating venue for entertainment and events. This converted barge hosts live music, comedy shows, and immersive experiences, making it a distinctive addition to Battersea's cultural scene.
This post was my Area Guide to Battersea
Thank you for reading my area guide to Battersea. From the reimagined Battersea Power Station to the tranquil Battersea Park, the area offers a blend of vibrant shops, diverse dining, and rich heritage. I think Battersea encapsulates the essence of a lively and engaging London neighbourhood.