Every year around Bonfire Night, Battersea Park hosts two firework displays, one for adults, and the other for children. This post tells you everything you need to know about Guy Fawkes night in Battersea Park.
Guy Fawkes Night in Battersea Park
The fireworks will take place on Saturday 4th & Sunday 5th of November 2023
Battersea Park Fireworks are organised every year by Enable, on behalf of Wandsworth Council. Ticket sales help to raise funds to invest in services supporting the improvement of natural habitats, and community events in Wandsworth. The event is a two-night affair over a weekend, to cater to different age groups.
Saturday Night
The Saturday night event is geared towards adults. There is a spectacular fireworks display, traditional bonfire, live music, and plenty of food stalls selling hot food like hot dogs and burgers.
Evolution London is also transformed into a German 'Bierkeller', with a beer hall, live band, and bumper cars. After the fireworks you can attend the Battersea Bierkeller Afterparty, which goes on until midnight.
Sunday Night
The family-oriented Sunday night show, has a virtual light display instead of a huge bonfire, and there are less loud explosions. It also has an earlier start time, which is better suited to young children.
The Sunday fireworks is a family-friendly event with "Sweetieland" for kids where you can buy toffee apples, candy floss and other sweet treats. There are also funfair rides and children's activities.
What time are the fireworks in Battersea Park?
Saturday night – gates open at 6pm and close at 8pm. The fireworks start shortly after, between 8pm-8:30pm.
Sunday night – gates open at 5pm and close at 7pm. The main display starts between 7pm-7:30pm.
Tip: Last year after the Saturday night show, we found it impossible to get onto a bus because of the crowds. I recommend walking to Battersea Power Station tube station and taking the Northern Line to get home.
Will there be Food and Drinks?
Every year there are plenty of food stalls, with warming winter food, as well as mulled wine and soft drinks.
Photographs from Previous Years
Below are some of the photographs, and a video I took at fireworks night in 2022. That year the display was delivered by Titanium Fireworks, who also do the firework display by the river Thames for London's New Year's Eve celebrations.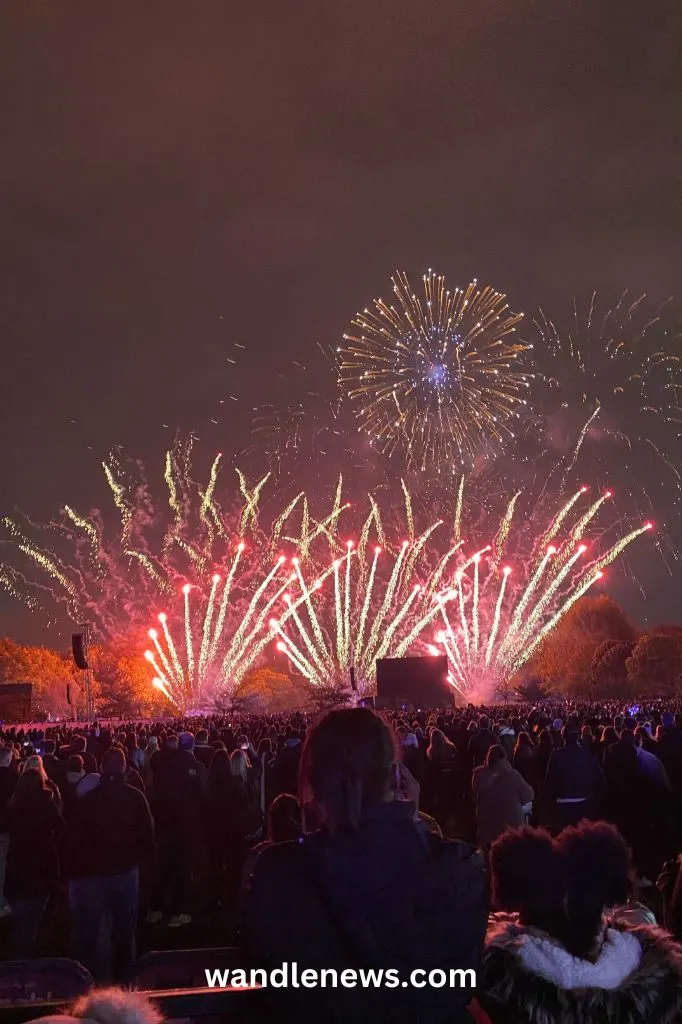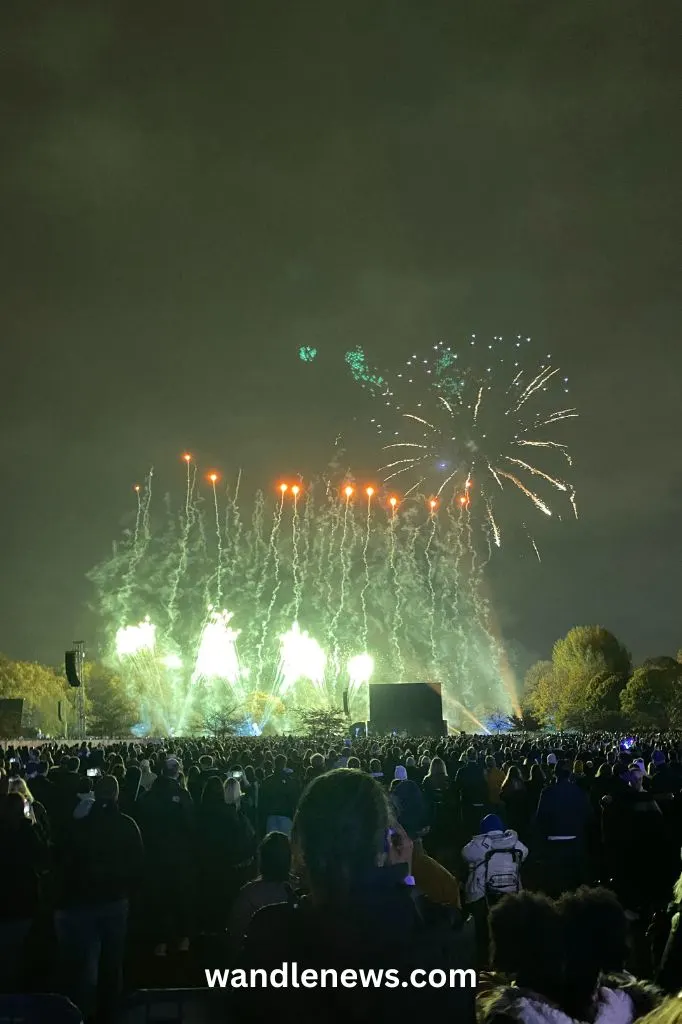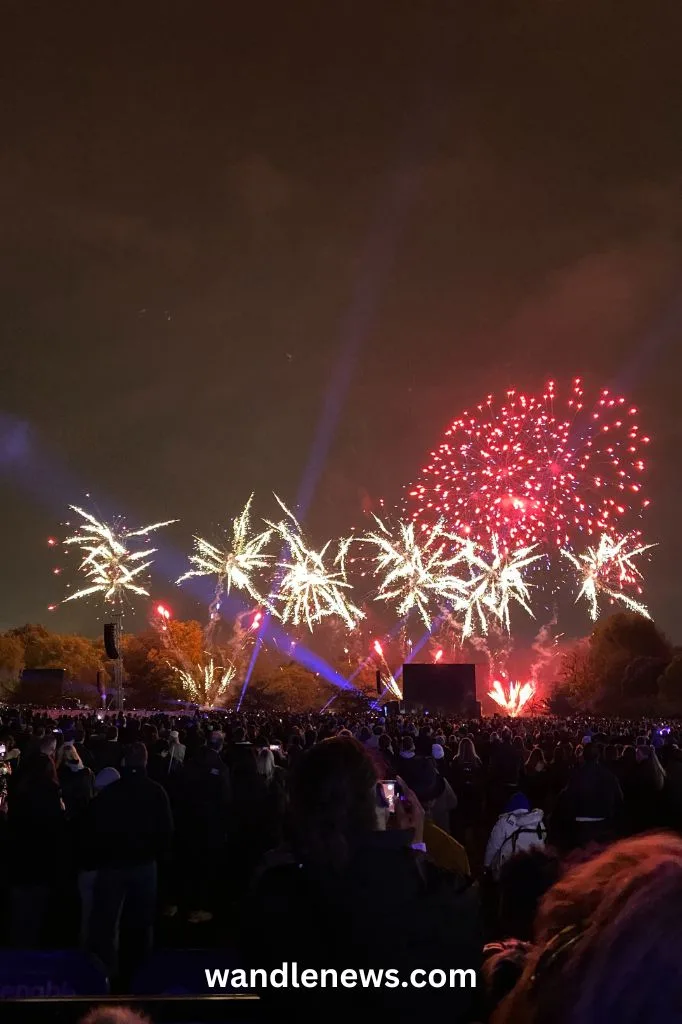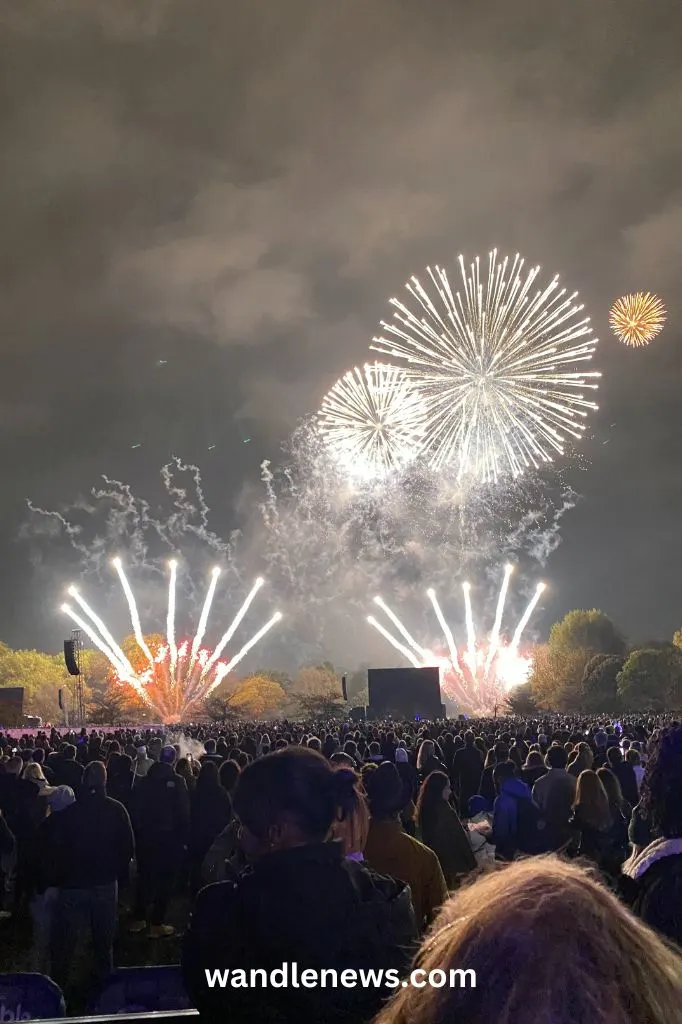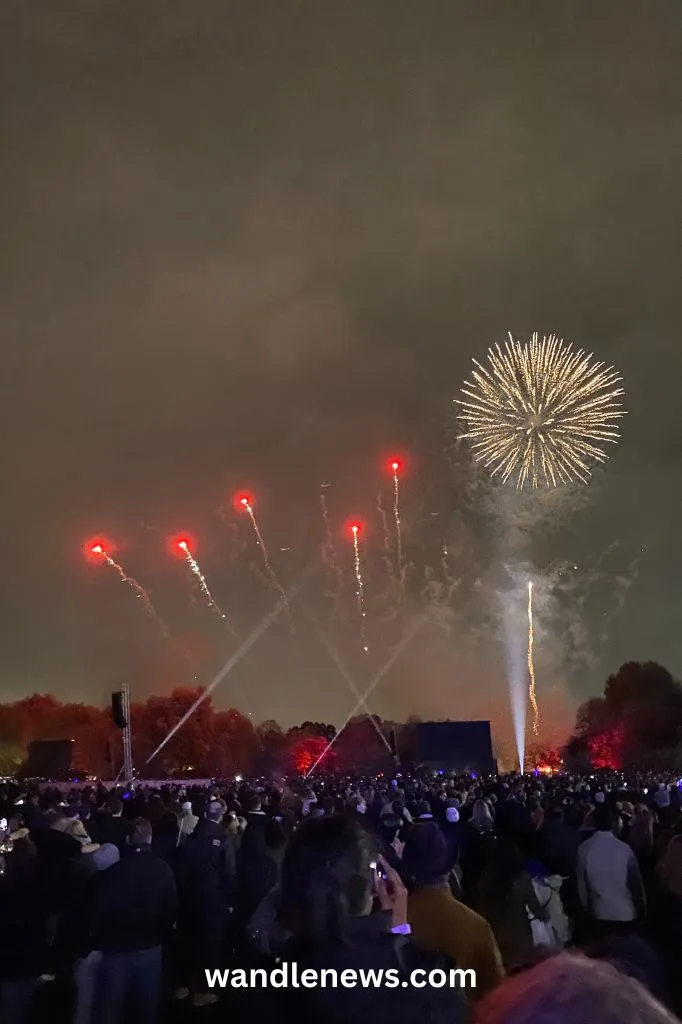 Video from 2022
How to Get Tickets to Guy Fawkes Night in Battersea Park
Tickets normally go on sale at the end of September. You will need to buy advance tickets, because you can't get them on the gate. To be the first to find out about ticket sales, and latest news about the event, sign up to the Battersea Fireworks Newsletter.
This post was about Guy Fawkes Night in Battersea Park
Thank you for reading my post about Guy Fawkes Night in Battersea Park. I think the display in Battersea is one of the best fireworks displays in south London. The event happens every year on the weekend closest to the fifth of November.