Are you looking for things to do in Wandsworth? This post has 22 different suggestions including indoor activities, date ideas, half term activities, places to eat, walks, and family days out.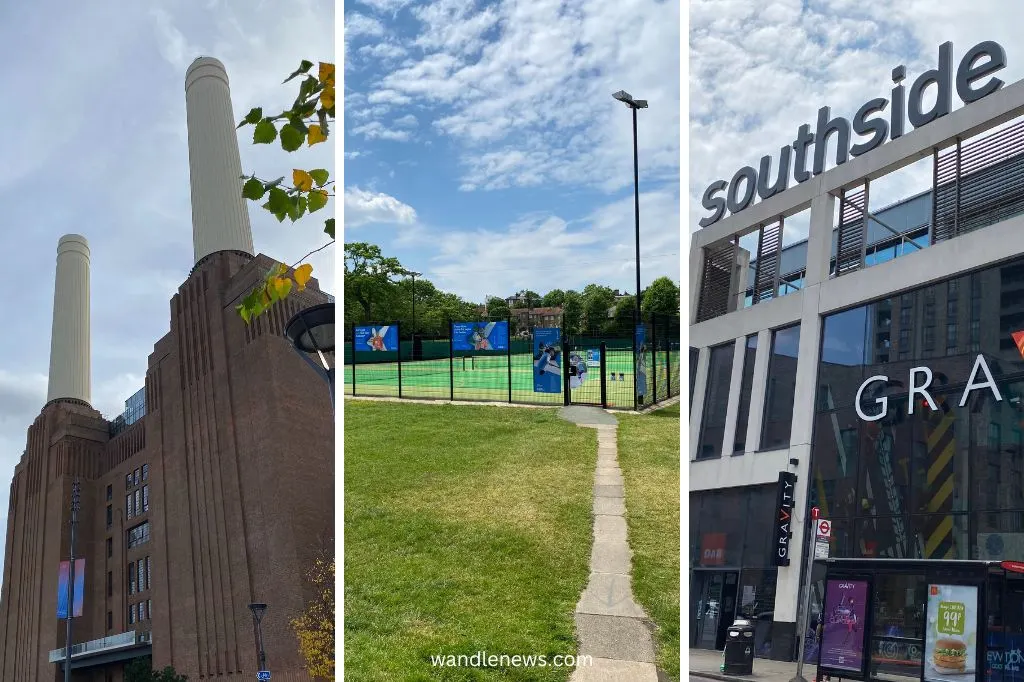 Things to do in Wandsworth
1. Go for a Walk in Battersea Park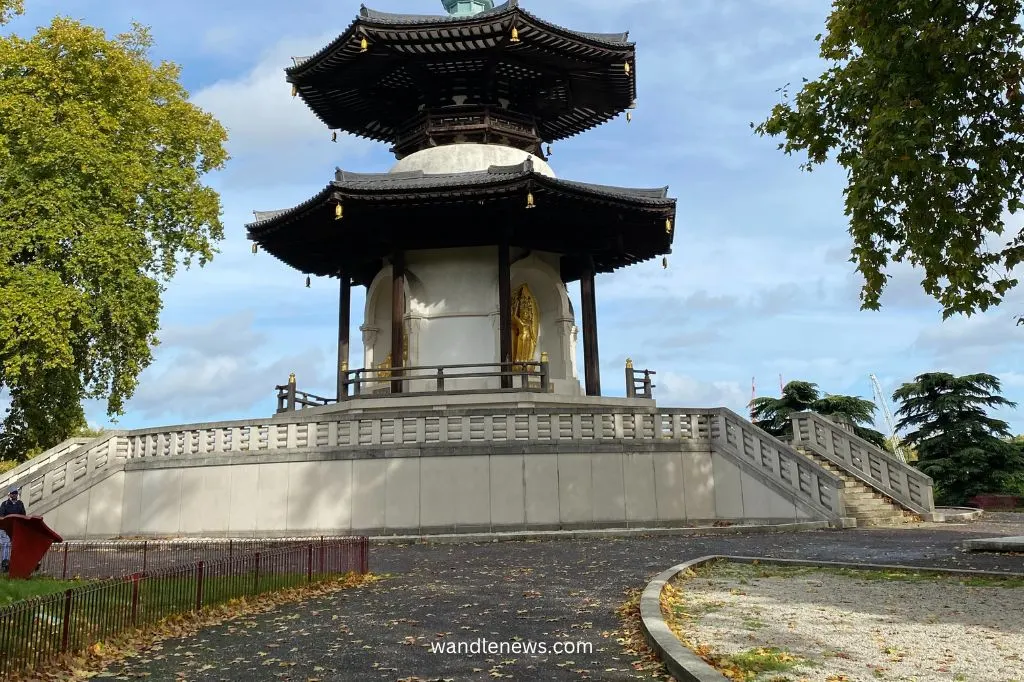 Battersea Park is a great place to go for a walk, or enjoy a picnic on sunny days. The park contains the London Peace Pagoda, a mini-golf course, a children's zoo, a boating lake where you can hire boats, a playground and sub-tropical garden.
The Pump House Gallery is also located within the park, which contains exhibitions of contemporary art. The gallery is the former pump house for the boating lake, and the only Grade II listed building in the park.
2. Swim in Tooting Bec Lido
Tooting Bec Lido is an open air swimming pool. It is the largest fresh water swimming pool (by surface area) in the UK, and one of Britain's oldest open air pools.
The lido is open from April to the end of September.
3. Walk Along the Thames Path from Putney to Battersea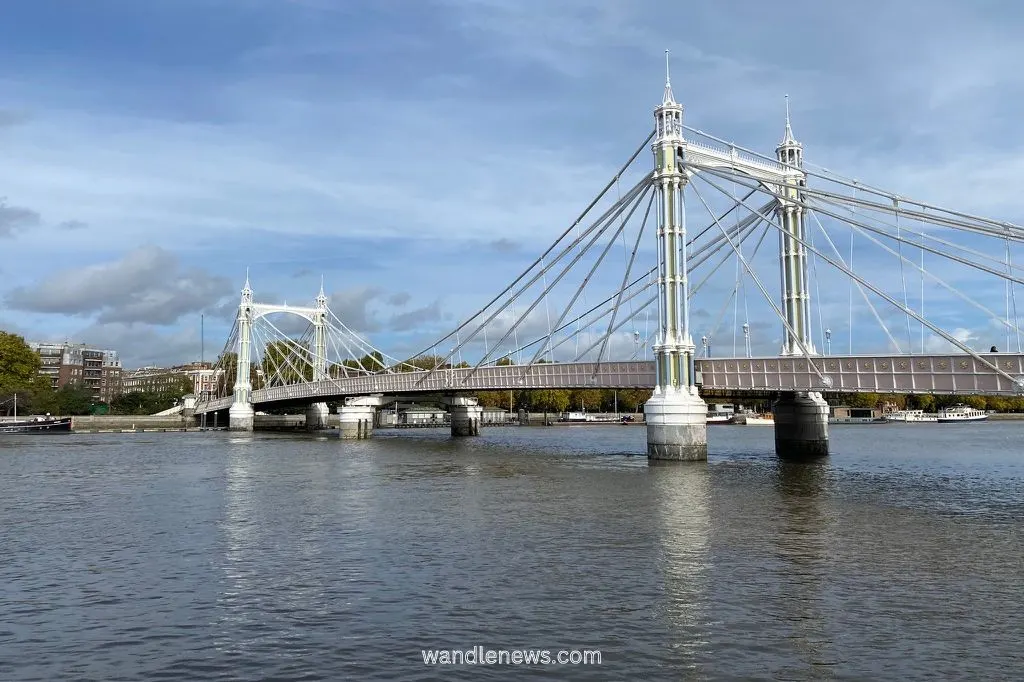 The Thames Path from Putney to Battersea runs from Putney Bridge to Battersea Power Station, through Wandsworth Park and Battersea Park.
It goes past historical sites such as St Mary's Church, one of the earliest Christian sites in London, and a number of famous bridges such as Albert Bridge and Chelsea Bridge.
4. Visit Tooting Market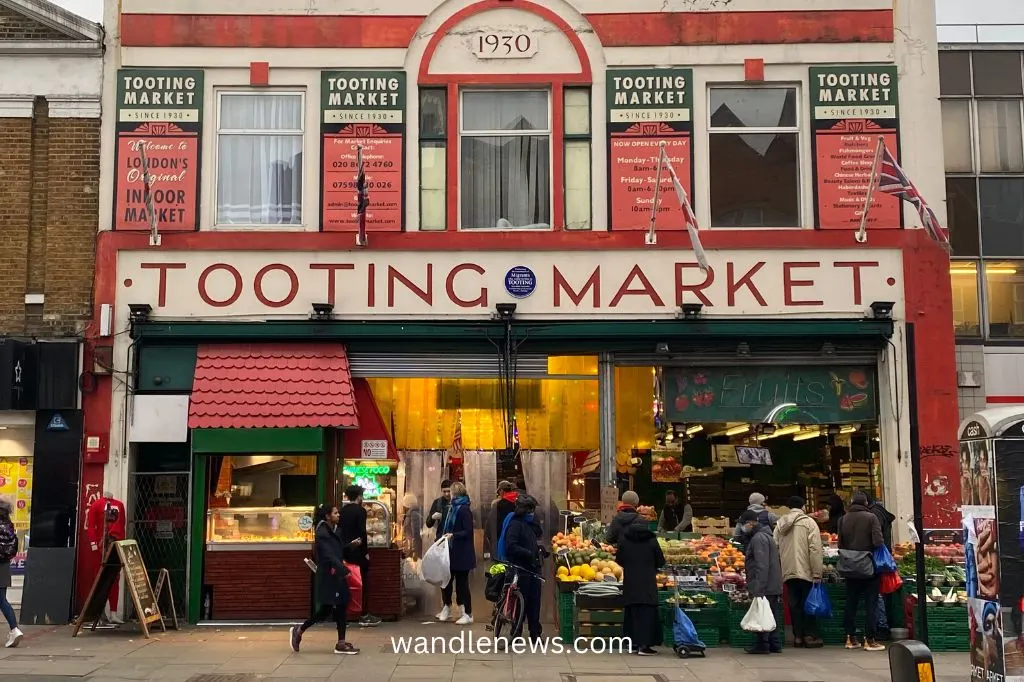 Tooting Market was one of South London's first indoor markets, opening in 1930. You'll find a wide selection of food options, and quirky cocktail bars which reflect the rich multiculturalism of the area.
In the evenings there are often sports screenings and live music. Tooting Market is a great place for bunch, a night out, or to pick up a bargain during the day.
5. Visit Battersea Arts Centre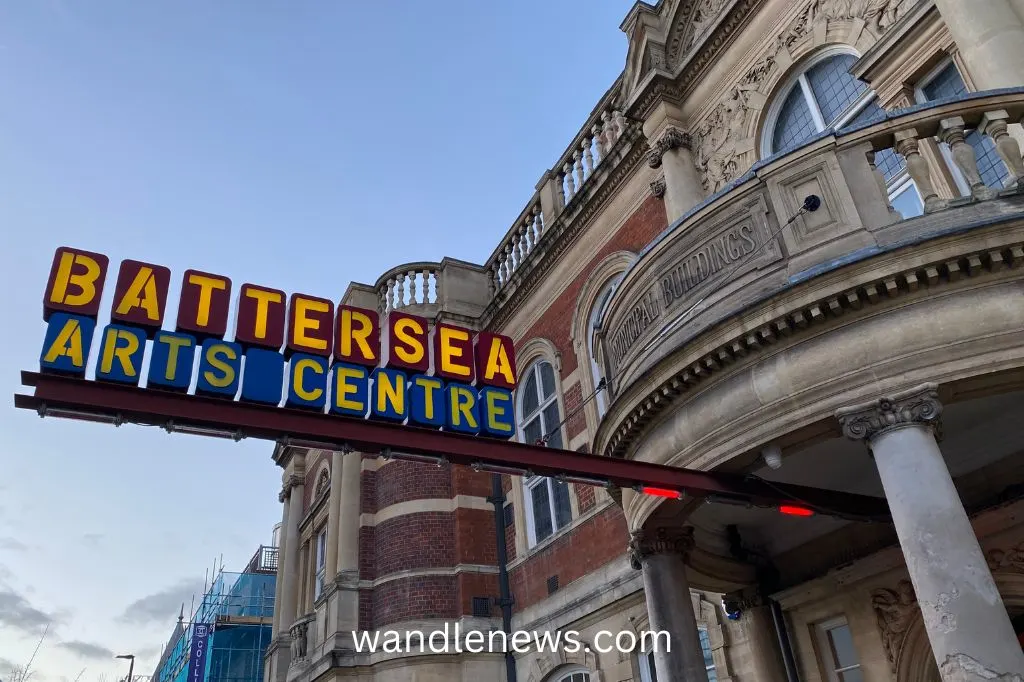 Battersea Arts Centre is located within the former Battersea Town Hall, a Grade II listed building close to Clapham Junction station.
The beautiful building, has dramatic high ceilings, beautiful hallways and arches. It hosts plays, comedy nights, music events and art displays, and also has a cafe and bar.
6. Have Lunch in the Telegraph Pub on Putney Heath
The Telegraph is a cosy pub in the middle of Putney Heath. It was named after the shutter station that once stood here from 1796-1848, to convey messages between London and Portsmouth during the Napoleonic Wars.
The Telegraph is like a country pub in the middle of the city, since it's surrounded by the beautiful parkland of Putney Heath. It also does great roast dinners!
7. Visit Battersea Power Station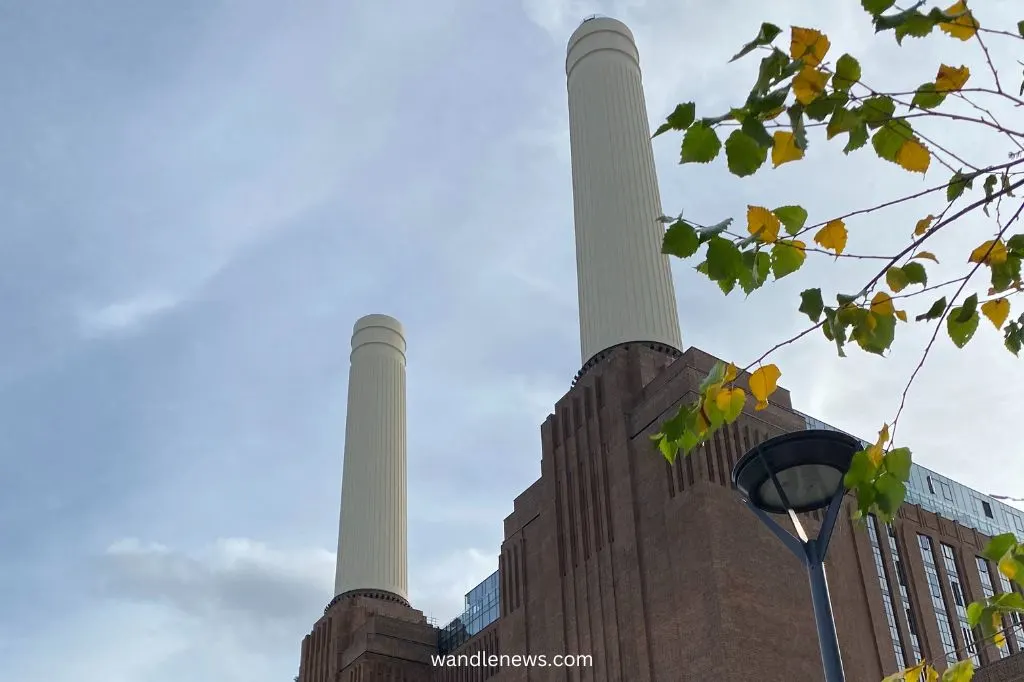 Battersea Power Station is a Grade II listed building that was once a coal-fired power station that heated businesses and homes in south London. It also featured on the front cover of Pink Floyd's album, Animals in the 1970s.
Today Battersea Power Station contains restaurants, shops, an ice rink, a hotel, a cinema, and the Chimney Lift which gives you 360 degree views of London's skyline.
8. Play Tennis in King George's Park
King George's Park is one of the points along the Wandle Trail. As well as tennis courts, it contains a lake, leisure centre, bowling green, and skate park.
There are ten outdoor tennis courts in total which are all available for public use.
9. Take a Tour of Sambrook's Brewery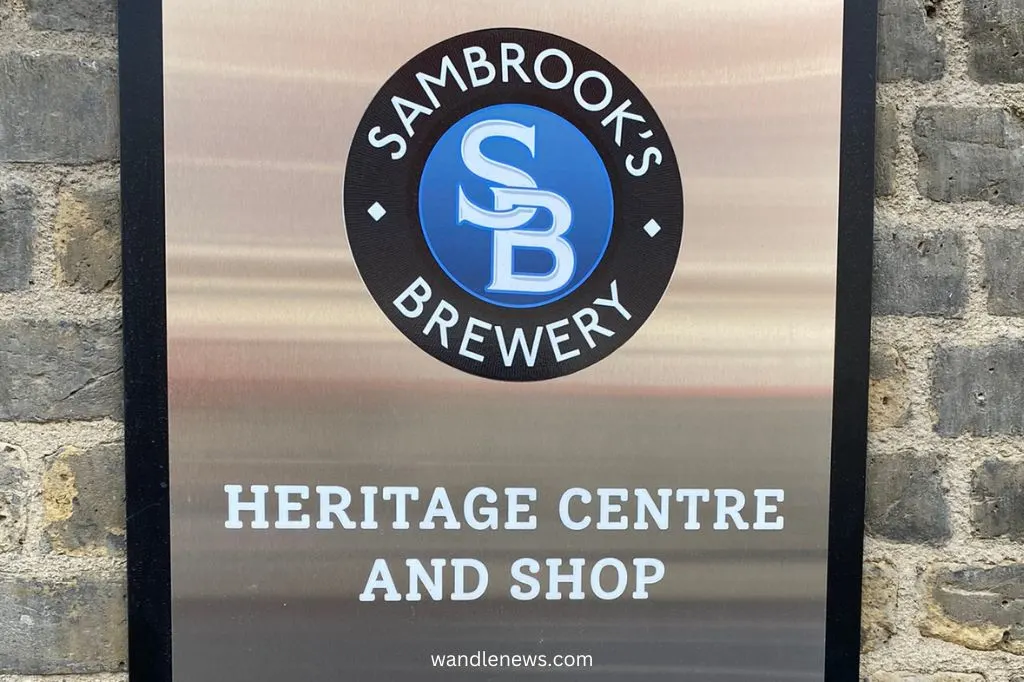 Sambrook's Brewery is located on the site of the former Ram Brewery, which was the oldest brewery in continuous operation in the UK. Sambrook's Brewery offers tours of the brewery site, as well as tasting of historic styled ales.
10. Go for a Coffee in Battersea Square
Battersea is one of the oldest recorded place names in the London area, and Battersea Square is the site of the original Battersea village. The square still has a village feel to it, with cobbled streets and picturesque houses.
Battersea Square is a fantastic place to meet for brunch or coffee, as it's filled with bakeries, tea rooms and coffee shops. The area has a continental feel to it, with most restaurants offering outdoor dinning.
11. Explore Wandsworth Park
Wandsworth Park is Grade II listed public park next to the River Thames. It has two avenues of large London Plane Trees and Lime Trees, that were planted in 1903 when the park opened. It also contains other more unusual trees such as an Indian Bean Tree and an evergreen Strawberry Tree.
Wandsworth Park is a lovely place to go for a walk, or take a picnic on a sunny day.
12. Have Dinner in the Royal Victoria Patriotic Building
The Royal Victoria Patriotic Building was built in 1859, in Gothic revival style. The Grade II listed building was originally the Royal Victoria Patriotic School for girls orphaned during the Crimean War. Today it houses Le Gothique Restaurant, which hosts South London's largest independent beer festival every autumn.
13. Go for a Curry in Tooting
The stretch between Tooting Broadway and Tooting Bec tube stations is often referred to as London's "curry corrider", as it has a number of great South Asian restaurants.
Some of the best curry houses in Tooting include the authentic Pakistani curry house Lahore Karahi, Dosa n Chutney and Apollo Banana Leaf.
14. Visit Battersea Flower Station
Battersea Flower Station is a quirky garden centre, florist and plant shop located alongside the railway bridge on Battersea Park Road. You will find a long thin alleyway of flowers, plants, herbs, greenhouses, window boxes, house plants, pots and seeds.
Battersea Flower Station describe themselves as the "longest garden centre in London". It's like an Aladdin's cave, illuminated with fairy lights, and definitely worth a visit.
15. Eat at Chez Bruce on Wandsworth Common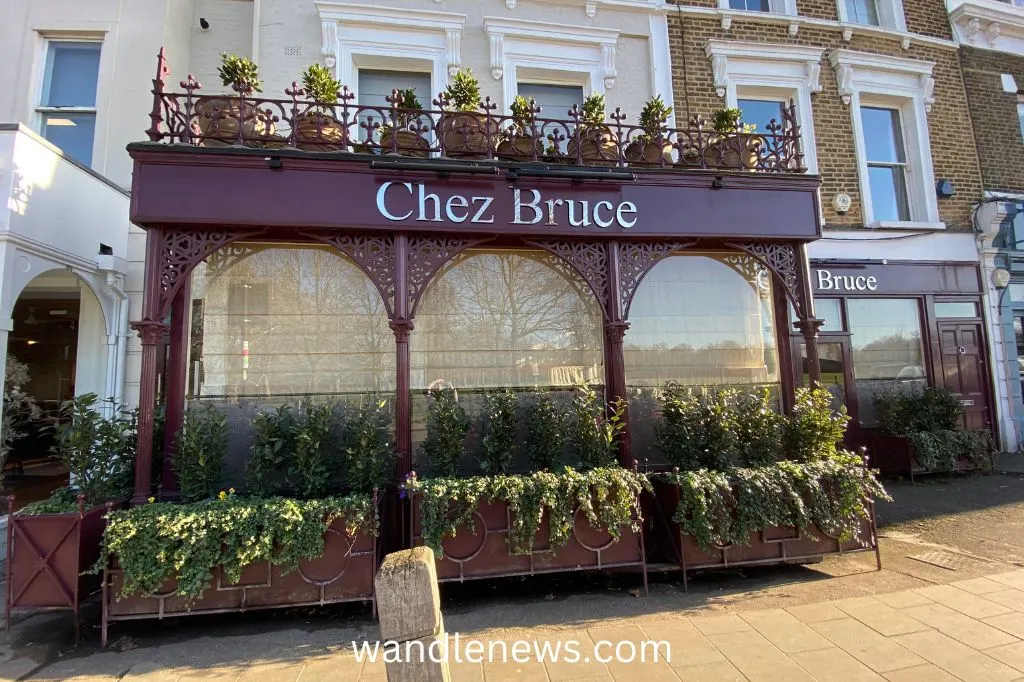 Chez Bruce is a michelin star restaurant with views of Wandsworth Common. It was top of the list of London's favourite restaurants for eleven consecutive years from 2005-2016. It also received praise from Gordon Ramsay who said Chez Bruce was one of his favourite restaurants in 2005.
16. Go Shopping on Northcote Road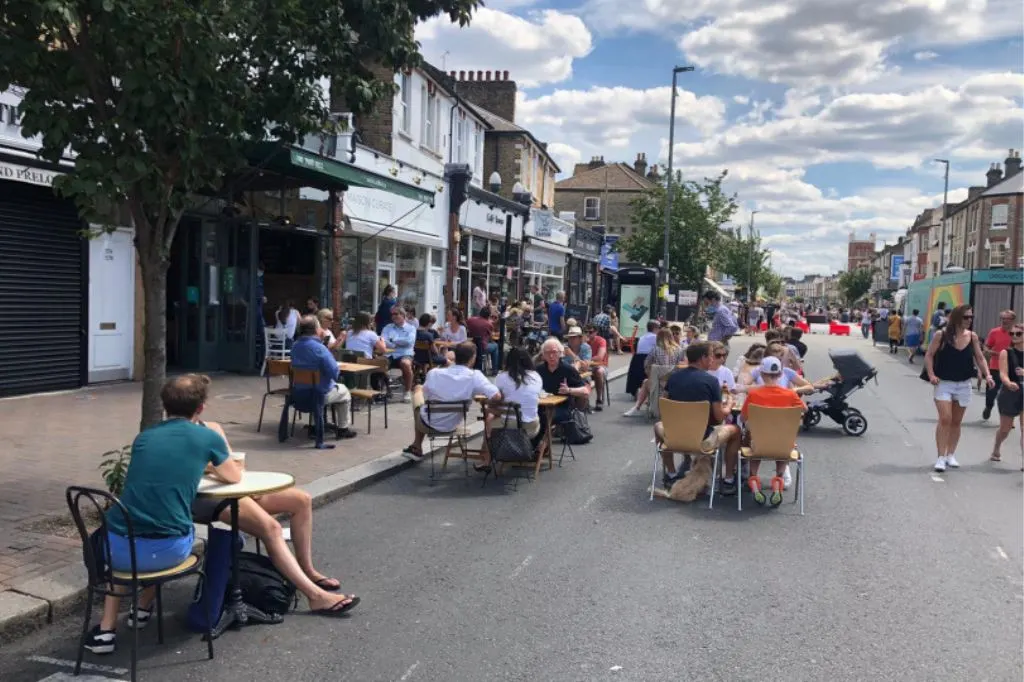 Northcote Road is a long shopping street close to Clapham Junction station. The street, which stretches over half a mile, has a historic food market dating back to the 1860s, as well as an indoor antiques market. You will also find many cafes, restaurants, shops and bars.
Northcote Road, which lies between Wandsworth Common and Clapham Common, also follows the path of the hidden Falcon Brook River. The Falcon Brook once flowed from Streatham Hill and Tooting Bec, through Clapham to Battersea where it met with the River Thames.
17. Go Bowling at Gravity
Gravity in Southside is set over three floors and includes electric go-karts, golf, digital darts, an arcade, and fourteen full length bowling lanes. The bowling alley features augmented reality technology, which allows you to choose the theme of your bowling lane.
18. Visit New Covent Garden Market
New Covent Garden Market is the largest wholesale fruit, vegetable, and flower market in the United Kingdom. Although the market is more geared towards businesses, it's a great place to find fresh ingredients for cooking. It also has a large flower market.
19. Walk Along the Wandle Trail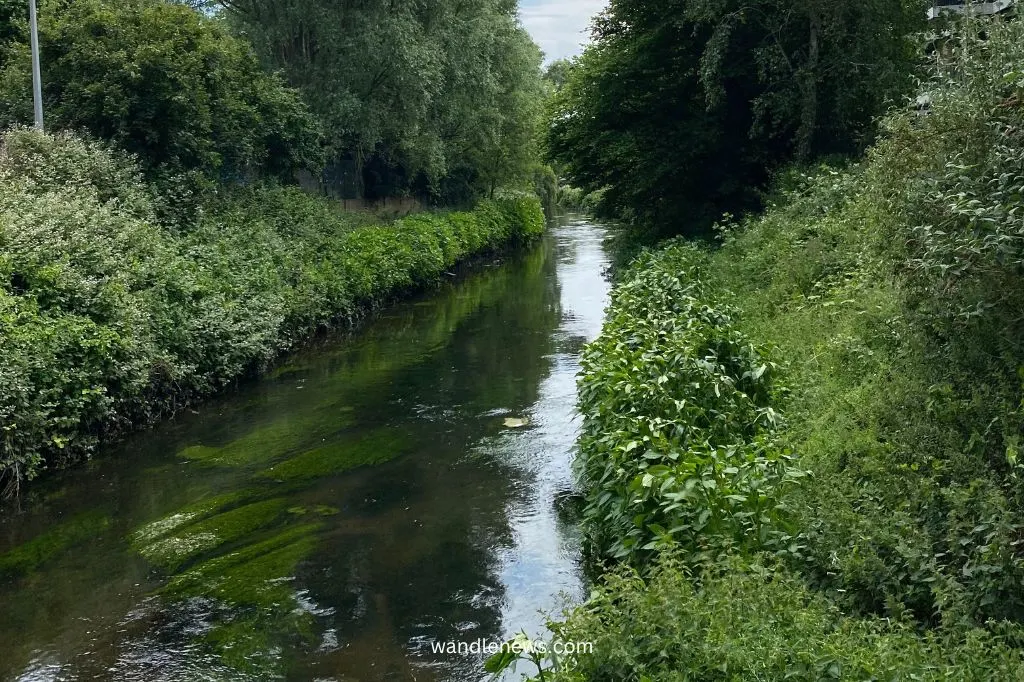 The River Wandle runs through Croydon, Sutton and Merton, before it meets with the River Thames in Wandsworth. If you want to start walking the Wandle Trail from the Wandsworth end, you can begin at The Causeway, and follow the path past King George's Park towards Merton.
20. Visit Hildreth Street Market
Hildreth Street market is one of the oldest markets in South London that's still trading. The market runs every Tuesday to Sunday, and offers wide range of different stalls including books, soaps, flowers and food.
21. Play Bingo in Tooting
The bingo hall in Tooting was originally the Granada cinema and music venue, which was built as one of the great Art Deco cinemas of the 1930s. The venue has hosted performances from well known artists such as The Beatles, the Bee Gees, The Rolling Stones, Dusty Springfield, Roy Orbison, and Frank Sinatra.
You can view the beautiful Art Deco-inspired interiors, and huge ceilings if you go for a game of bingo!
22. Go for Brunch in Balham
Balham has become one of the trendiest places in South London to go for brunch! It is full of bakeries, pubs, coffee shops and tearooms that have become well known for their delicious brunches.
There are lots of different options for brunch in Balham including Indian street food, Middle Eastern food, and French patisseries. There are also more traditional brunch options such as smashed avocado, and eggs benedict.
Map of Things to Do in Wandsworth
Places to Eat in Wandsworth
Christmas in Wandsworth
This Post was a List of Things to do in Wandsworth
Thanks for reading my post about things to do in the London borough of Wandsworth. If you know any other great things to do in Wandsworth, please leave me a comment below!