If you are looking for Christmas carols in Wandsworth, there are a number of events happening this year. Attending a carol concert is a great way to get into the holiday mood and celebrate with your friends and family. This post lists 7 Christmas carol concerts happening in Wandsworth in 2022.
Christmas Carols Wandsworth 2022
Home-Start Wandsworth Carol Service
When: 14 December 2022 7:30pm-9:30pm
Where: St Anne's Church Wandsworth, SW18 2RS
The Home-Start Wandsworth Carol Service will take place this year on 14th December at St Anne's Church. There will be celebrity readers, mulled wine and mince pies. St Anne's Church is a beautiful grade II listed building that provides a fantastic atmosphere for Christmas carols and festive drinks.
---
The Mayor's Charity Carol Concert
When: 5 December 2022 7pm-8:15pm
Where: Burntwood School, Burntwood Lane, SW17 0AQ
A very special evening of Christmas music will take place at Burntwood School on 5th December to raise money for the mayor's charities, SEN Talk and Wandsworth Bereavement Services.
---
Holy Trinity Christmas Carol Concert
When: 7 December 2022 7pm-9pm
Where: Holy Trinity Church, Beaumont Road, SW19 6SP
The Holy Trinity Christmas Carol concert will have mulled wine, mince pies, and a charity raffle to raise money for the Royal Hospital for Neuro-disability. Throughout the evening there will also be performances and readings from some special guests.
---
St Mary's Christmas Carol Concert
When: Thu, 14 Dec 2023 18:30 – 21:30
Where: St Mary's Church, Battersea Church Road, SW11 3NA
The St Mary's Christmas Carol Concert will help you get into the festive spirit with an evening of Christmas music and celebration. You can join in with your best-loved carols, and listen to readings from key members of the Paul's community.
---
Archer Street Christmas Carol Night
When: 4 December 2022 6pm-10pm
Where: Archer Street SW11, 3-7 Northcote Road, SW11 1NG
This Christmas carol night is in a bar rather than a church. There will be singing, mince pies and mulled wine.
---
Cafe Carols at St Luke's Church
When: 21 December 2022 10:30-11:30am
Where: St Luke's Church, 194 Ramsden Road, SW12 8RQ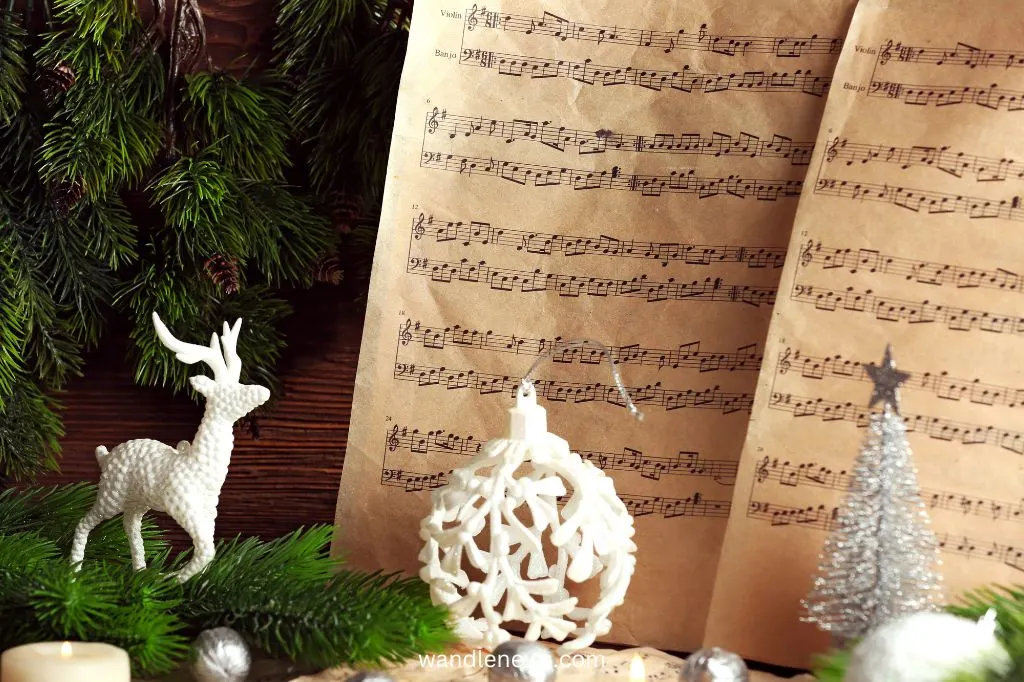 If you would rather go to a morning carol service, St Lukes Church will have their Cafe Carols on 21st December where there will be carol singing with mince pies, coffee, cake and mulled wine.
---
Christmas Carols at The Bedford
When: 11 December 2022 6pm or 8pm
Where: The Bedford, 77 Bedford Hill, London SW12 9HD
These events are organised by Christ Church Balham and held at The Bedford pub. It will be a lively evening with classic Christmas carols mixed with modern tunes.
Other Events and Places to Eat in Wandsworth
Wandsworth Christmas Carols
Thank you for reading my post about Christmas carols in Wandsworth. If you know about any other carol services that are not mentioned in this post, please leave a comment below or contact me at [email protected]