Visiting one of the Wandsworth Christmas markets is a great way to get into the Christmas spirit! Whether you're looking for delicious food, unique gifts and decorations, or simply want to be surrounded by festive cheer – there's something for everyone during the holiday season.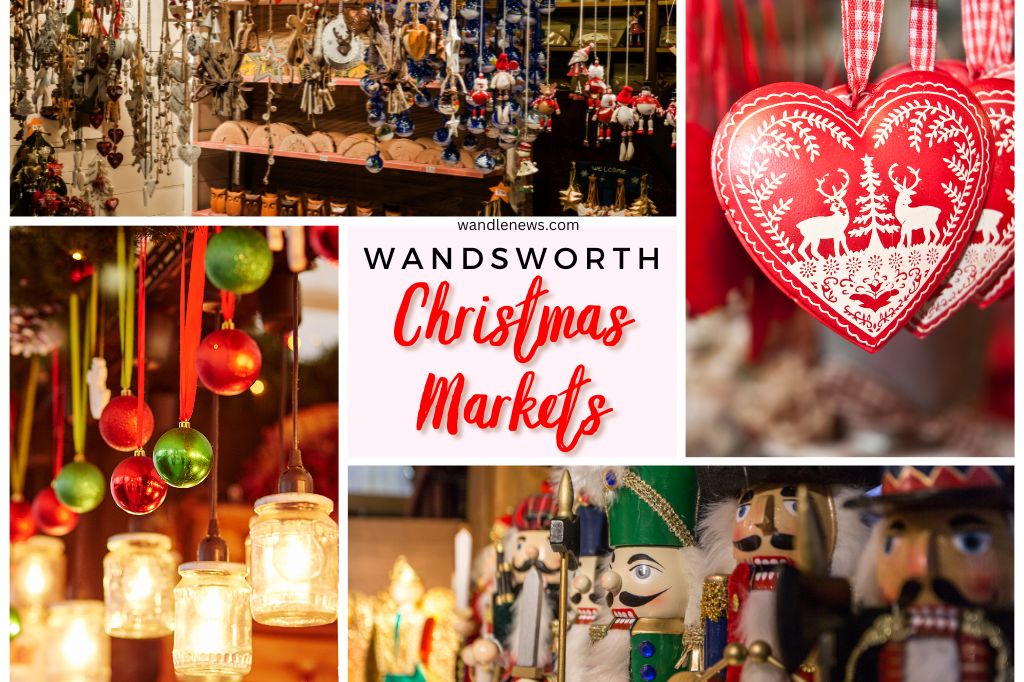 Christmas Markets in Wandsworth
Northcote Road Christmas Market
When: 27 November 2022 11am-5pm
Where: Northcote Road, SW11
The pop-up Christmas Market on Northcote Road has over seventy stalls offering delicious Christmas snacks, festive gifts, mince pies, and mulled wine.
The market on Battersea's famous shopping street, started in 2012, and has since become an annual tradition for many in the local community. It's the perfect spot to soak up the Christmas spirit and enjoy some festive cheer.
The market usually has live music provided by Wandsworth's Riverside Radio, as well as entertainment for children, and a Santa's grotto.
---
Christmas Makers Market at the Ram Quarter
When: 26 November 2022 11am-4:30pm
Where: Makers Market, The Ram Quarter, SW18 1TH
The Wandsworth Town Christmas Festival includes a special Christmas Makers Market at the Ram Quarter, which has over sixty different festive stalls.
This market is a great place to find unique stocking fillers, Christmas cards, homemade beauty products, and Christmas decorations.
Wandsworth Town's Christmas lights switch on is happening on the same day, on the Piazza of the Southside Centre at 4:30pm.
---
Spread Eagle Pub Christmas Market
When: 3 December 2022 9am-1pm & 8 December 2022 6pm-9pm
Where: Spread Eagle Pub, 69 Wandsworth High Street, SW18 2PT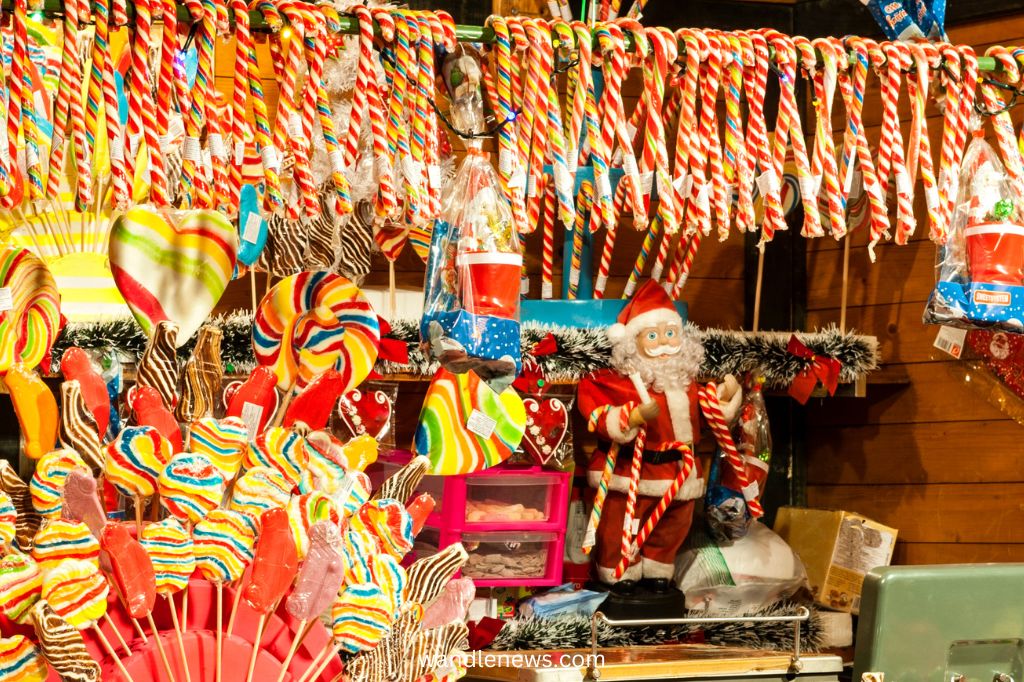 The Spread Eagle Pub have two Christmas markets: one on a Saturday morning, and one on a Thursday evening. You will find market stalls selling, delicious festive food, gifts and Christmas decorations.
This is a great spot to get your Christmas shopping done, while enjoying some mulled wine and festive snacks.
---
Park Tavern Christmas Market
When: 10th & 11th December 2022 12pm
Where: Outside the Park Tavern pub, 212 Merton Road, SW18 5SW
The Christmas Market outside the Park Tavern pub in Southfields will have stalls selling decorations, gifts, food and artwork. There will also be card making, and a chance for children to visit Father Christmas.
The market opens at midday on 10-11 December.
---
St Luke's Christmas Market
When: 3rd December 2022 11am-3pm
Where: St Luke's Church, 194 Ramsden Road, London, SW12 8RQ
St Luke's Christmas market will have stalls selling cakes, jams, toys, books and Christmas wreaths. You will also be able to enjoy a cup of mulled wine and mince pie while you browse.
Please note there is an entrance fee of £2.
---
Wandsworth Friends Christmas Fair
When: 15 November 2022 6pm-9pm & 16th November 2022 at 8:30am-3:30pm
Where: St Luke's Church, 194 Ramsden Road, London, SW12 8RQ
This is a fair rather than a market, but I wanted to include it in this post since it's a great event.
The Wandsworth Friends of Royal Trinity Hospice Christmas Fair will be held at St Luke's Church in Battersea. This Christmas fair has stalls selling Christmas cards, jewellery, decorations, fashion items, beauty products, and books.
There will also be the traditional festive auction and a prize draw to raise money for Trinity Hospice.
---
Tooting Market Christmas Pop-Up
When: 1st, 8th, 15th & 22nd December 2022 from 5pm-late
Where: 21-23 Tooting High St, London SW17 0SN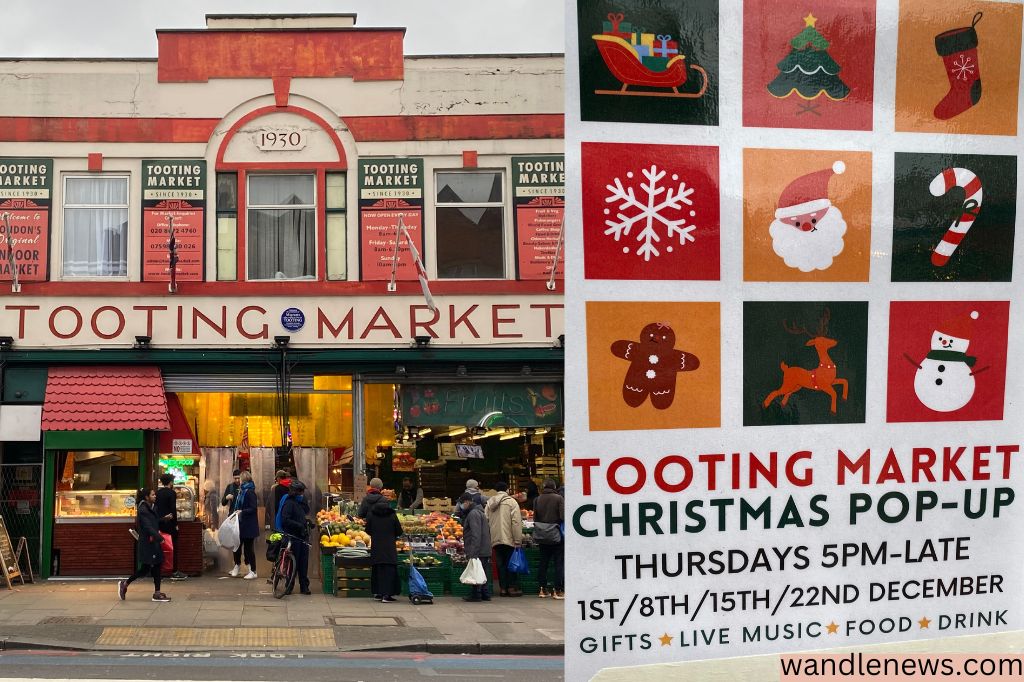 Every Thursday leading up to Christmas, Tooting Market will be having a Christmas pop up event. There will be stalls selling food, jewellery, cards, gifts, books, and clothing, as well as live music and drinks.
You can check out Tooting Market's Twitter page for the full line-up and updates!
Other Events and Places to Eat in Wandsworth
Wandsworth Christmas Market
Thank you for reading my post about Christmas markets in Wandsworth. If you know about any other Christmas markets that are not mentioned in this post, please leave a comment below or contact me at [email protected]