Northcote Road has a variety of excellent restaurants, offering diverse cuisines such as Italian, Thai, Indian, and Japanese. This post lists all the best restaurants on Northcote Road.
Best Restaurants on Northcote Road
Northcote Road is a popular shopping and dining street in Battersea, known for its boutique shops, cafes, and restaurants (particularly Italian restaurants!) It's only a short walk from Clapham Junction Station, Clapham Common and Wandsworth Common. Below are my top recommended restaurants on Northcote Road.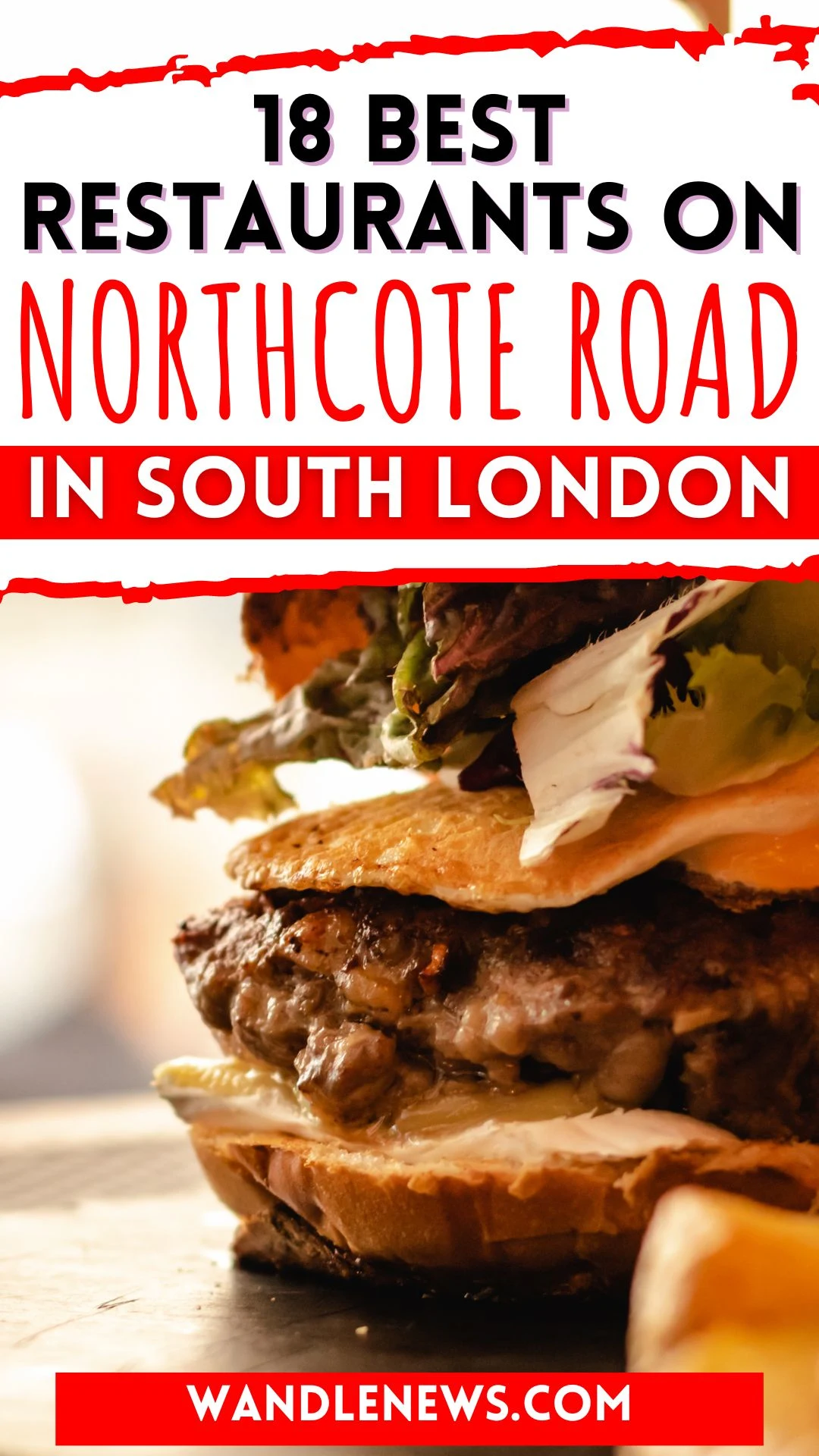 1. Numero Uno
Cuisine: Italian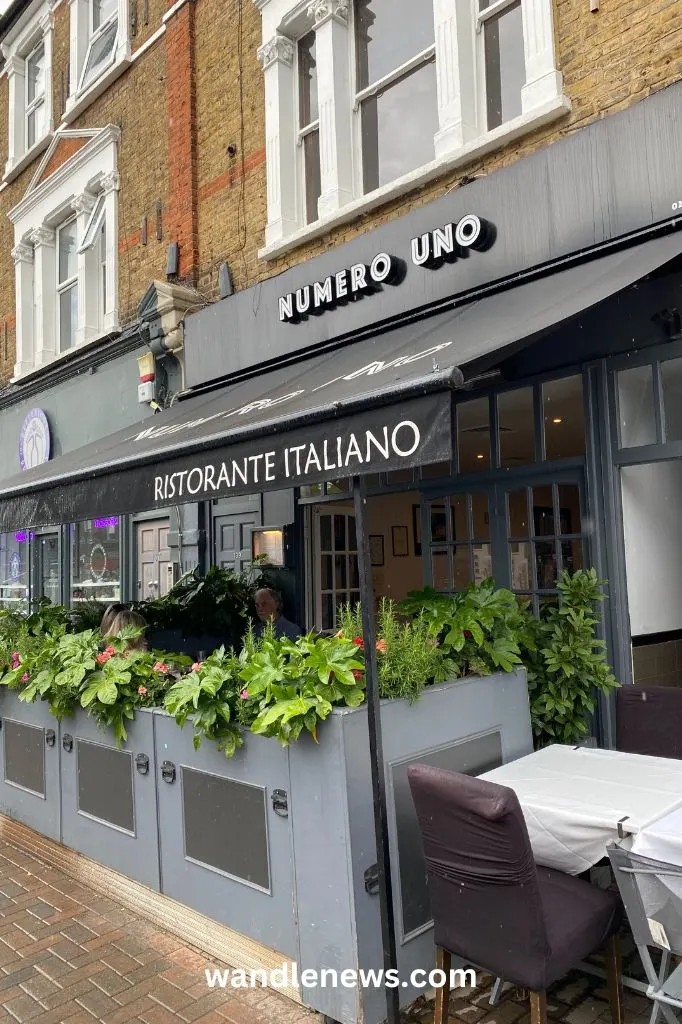 Numero Uno is a traditional Italian restaurant that serves basic, but delicious Italian food. You get good portion sizes, and everything is handmade with fresh ingredients. We tried their ravioli, which was excellent. They also have some great wines on the menu.
2. Buona Sera
Cuisine: Italian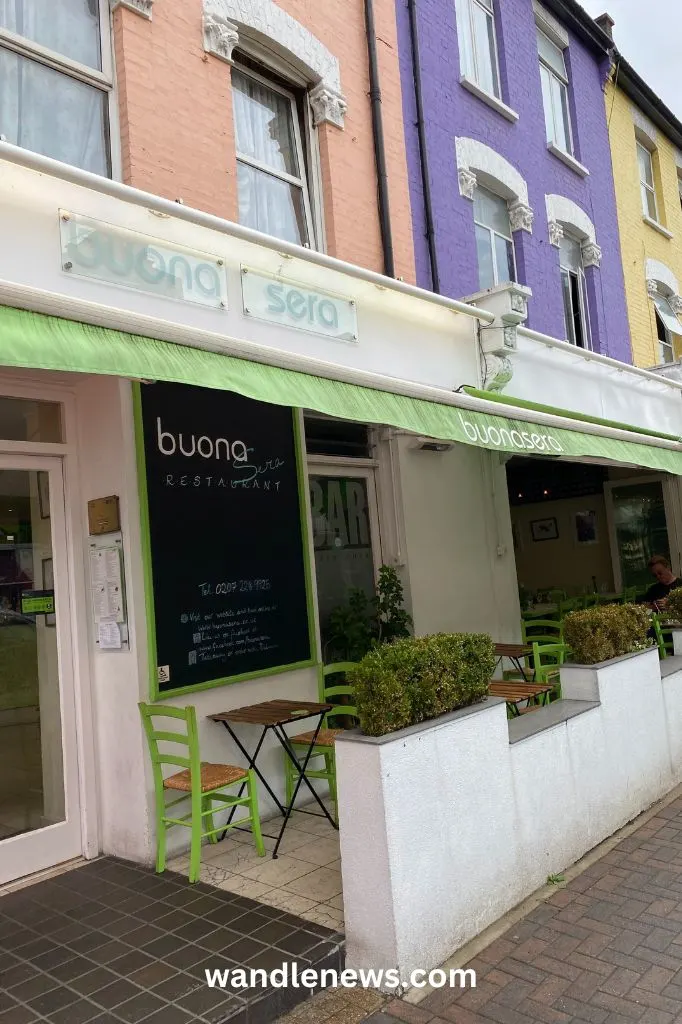 Buona Sera is a bright and airy Northcote road restaurant, with outdoor seating. When I visited I thought the restaurant had a great atmosphere and the staff were very welcoming.
There's a wide selection of different food options. Our favourite dishes were the Margherita Pizza and the Tagliatelle. They also sell very affordable wine. This is the best choice if you are looking for a delicious and affordable Italian restaurant.
3. Macellaio RC
Cuisine: Italian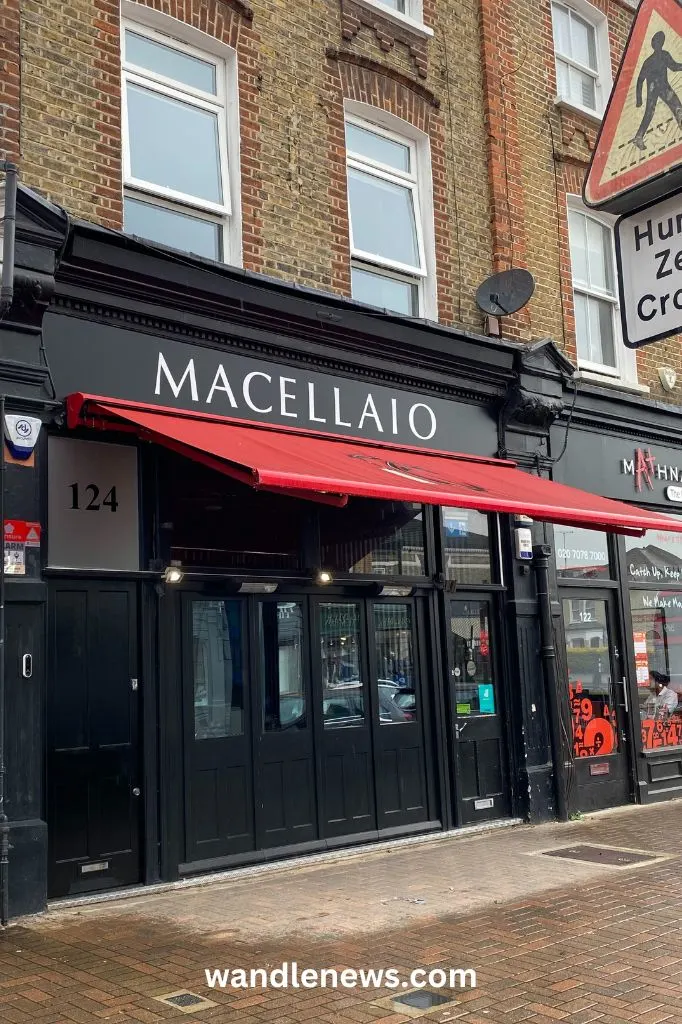 Macellaio RC is a slightly more expensive Italian restaurant compared to the others on Northcote Road, but they serve very high quality, and delicious food. This restaurant has outdoor seating, friendly staff and good coffee!
4. Made in Italy 3.0
Cuisine: Italian
This is a great little Italian restaurant which is very affordable and has some outdoor seating. The menu includes delicious pasta, salad and pizza, and they also have a small wine list.
5. Osteria Antica Bologna
Cuisine: Italian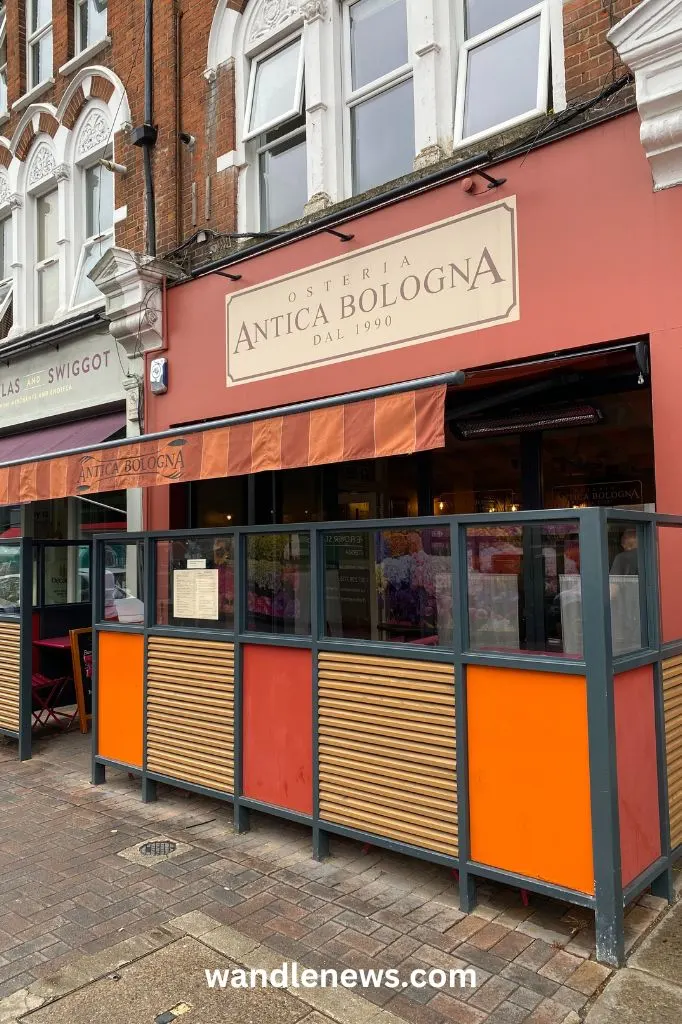 Osteria Antica Bologna is an Italian restaurant on Northcote Road which has a nice homey vibe. Inside it has rustic dark wood panelling, and decorative cast-iron screens. There is a great selection on the menu, which changes by the season. We went in the autumn and tried the pumpkin and ricotta ravioli. It was excellent.
6. KIBOU Japanese Kitchen & Bar
Cuisine: Japanese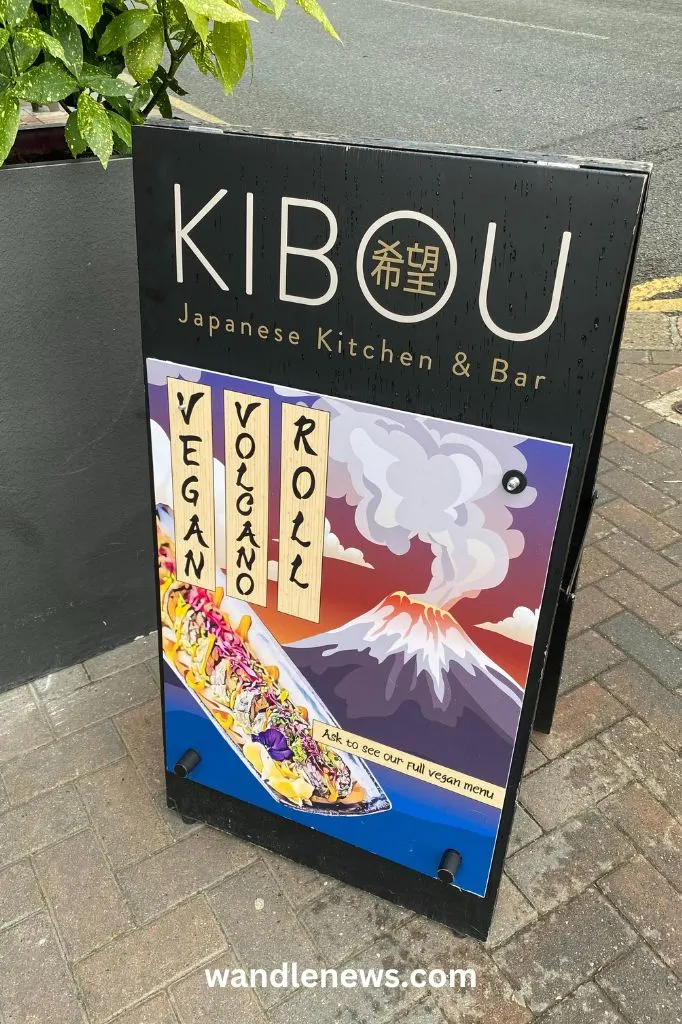 KIBOU is a great Japanese restaurant which serves sushi, sake, whisky and cocktails. When we went I was a bit overwhelmed by the menu but we had excellent service, and the staff helped us choose our meal. In the end I chose the chicken katsu curry, which I highly recommend!
7. Nando's Clapham
Cuisine: Afro-Portuguese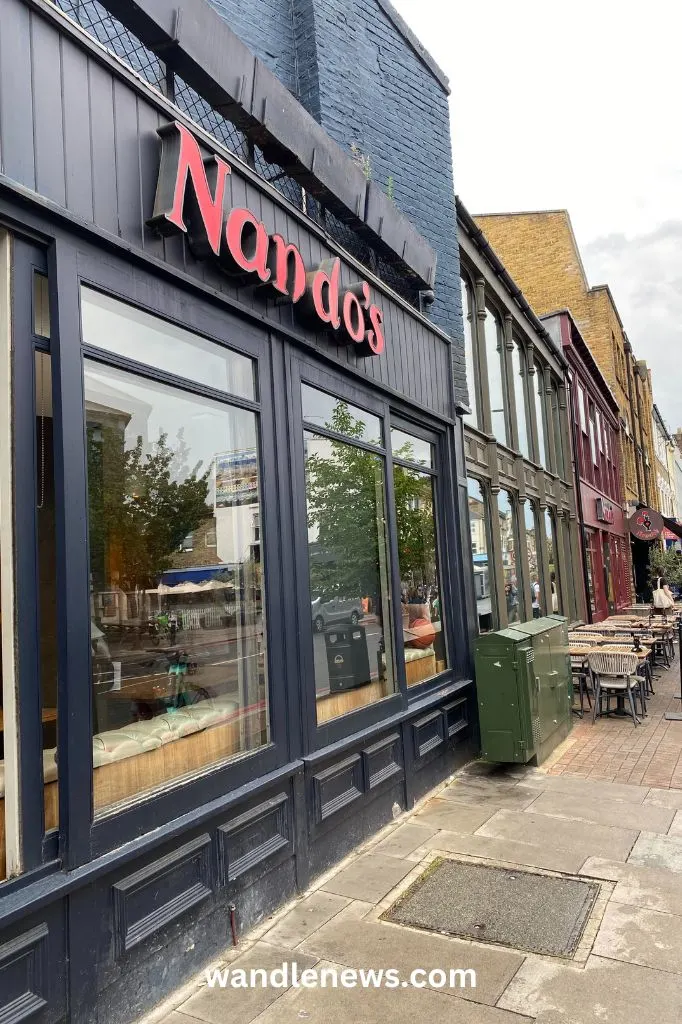 Nando's is the perfect place if you're looking for chicken! They specialise in Portuguese flame-grilled peri-peri style chicken. Check out the photo below of my last meal there!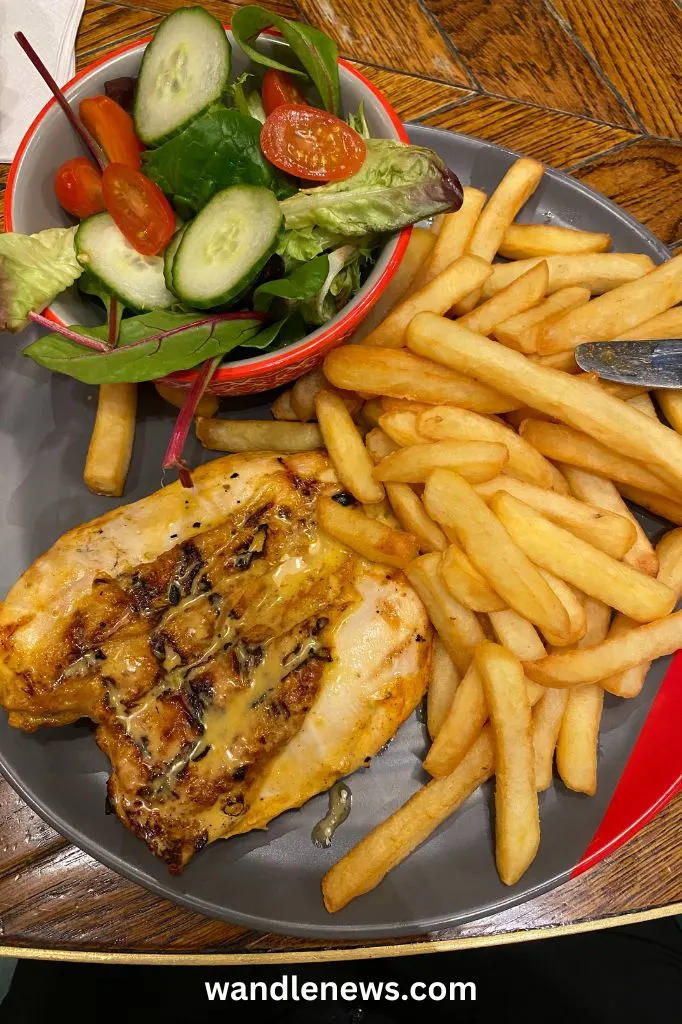 8. MEATliquor Restaurant SW11
Cuisine: Hamburgers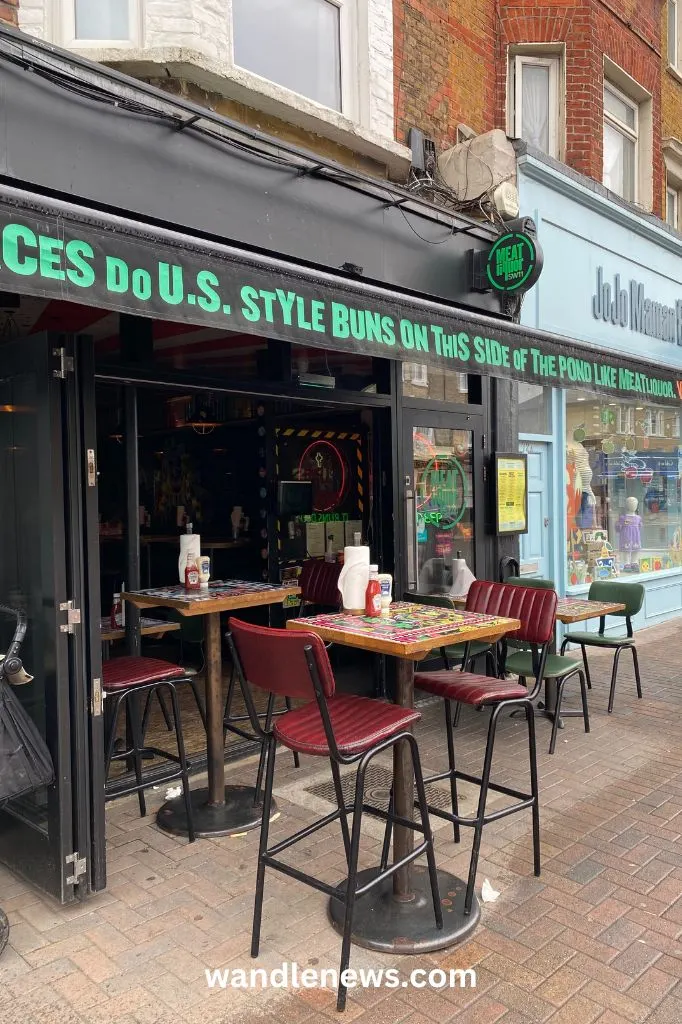 MEATliquor is a hamburger restaurant which sells chicken burgers, beef burgers, fries and milkshakes.
9. Franco Manca
Cuisine: Pizza restaurant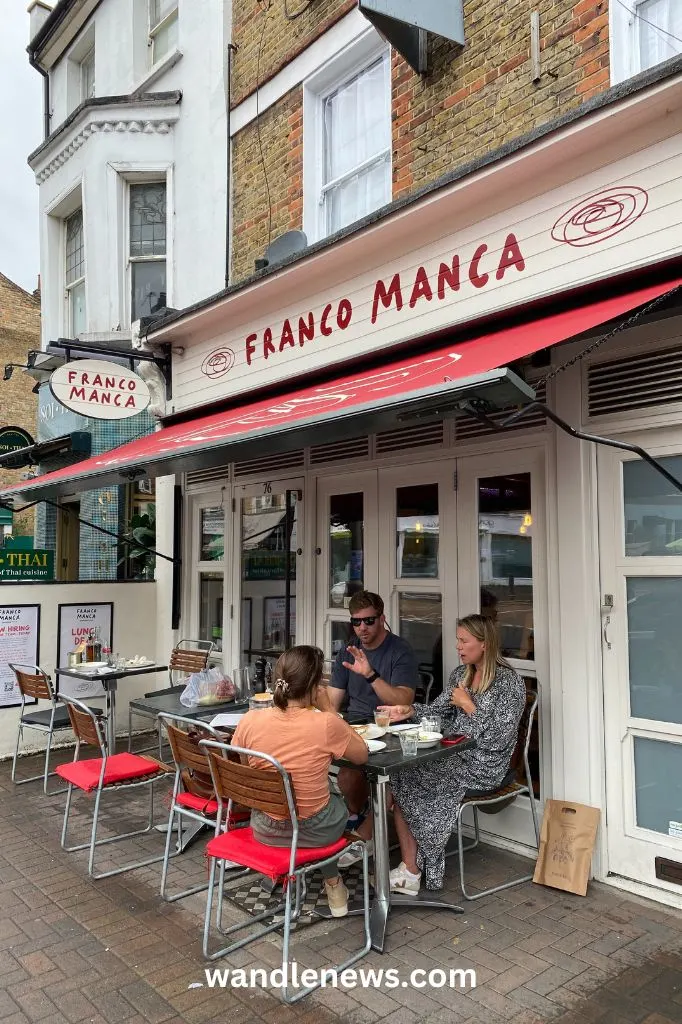 This Northcote road pizzeria was the fourth Franco Manca in the UK, after the first one opened in Brixton in 2008. It also brought the first sourdough pizzas to Battersea! If you are looking for the best pizza on Northcote Road, this is a good option. They also sell fine wine.
10. Al Gusto Café & Restaurant
Cuisine: Brunch, Pizza and Pasta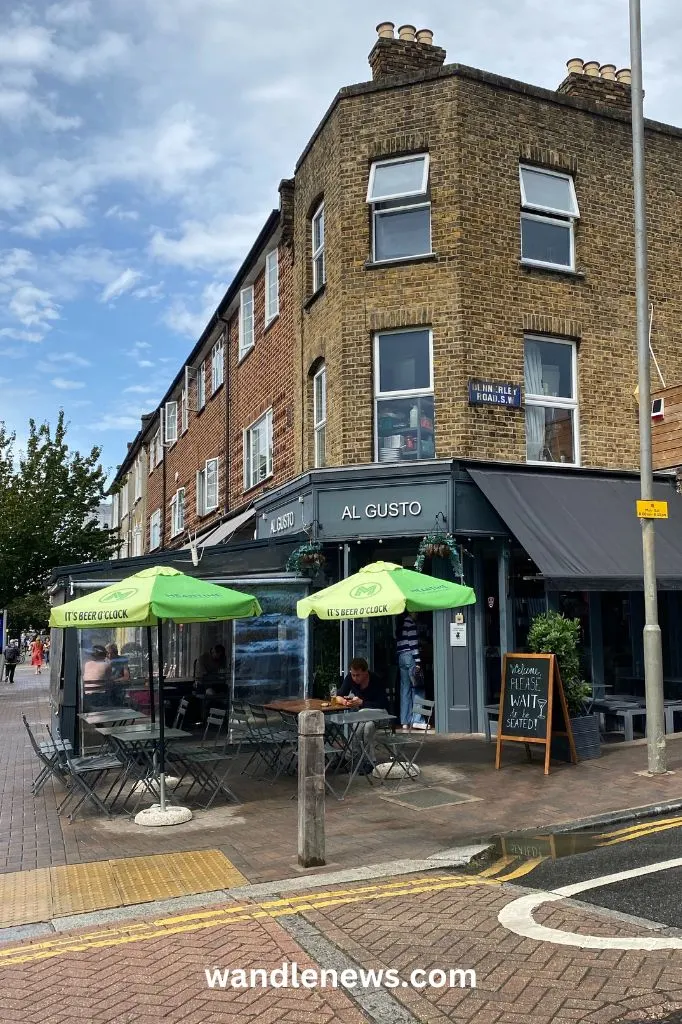 Al Gusto is a popular place on Northcote Road for breakfast or brunch. They serve eggs benedict, eggs royale, and pancakes with syrup, as well as a vegan breakfast option. They also have a dinner menu offering a range of dishes including fish, burgers, risotto , pasta and pizza.
11. Rosa's Thai Clapham
Cuisine: Thai
Rosa's Thai Cafe on Northcote Road serves great Asian cuisine and cocktails. We enjoyed the pad Thai, and chilli and basil stir fry.
12. Pintus
Cuisine: Italian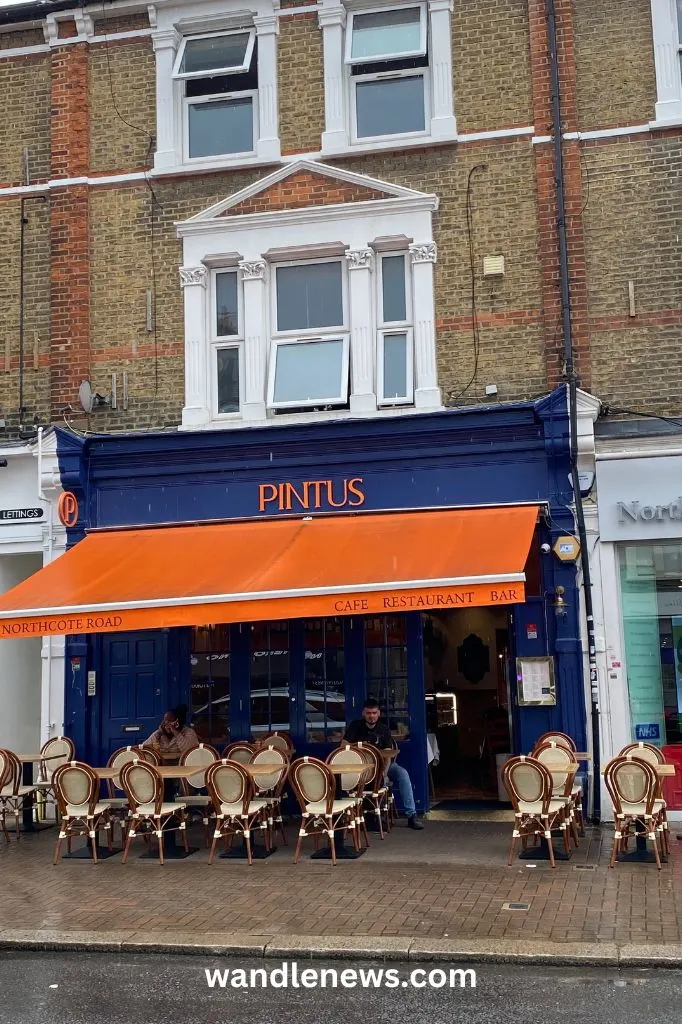 Pintus is a cosy Italian restaurant with outdoor seating. The best food I tried was the penne arrabbiata, which I had with a glass of wine. If you're vegan, this place has a great vegan breakfast!
13. VE Kitchen
Cuisine: Vegan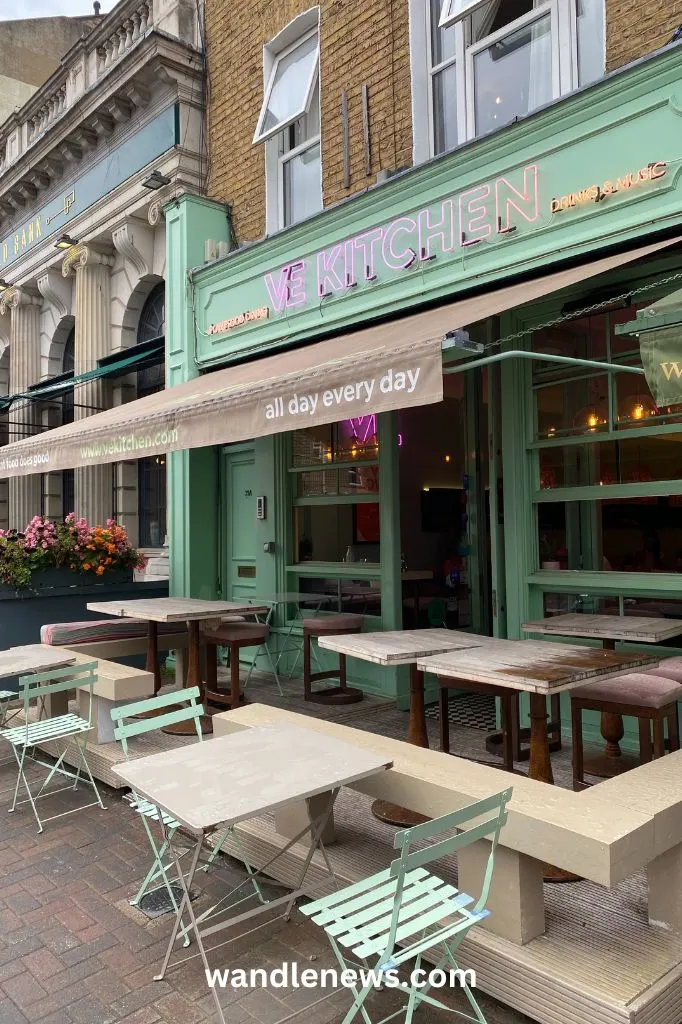 VE Kitchen serves freshly prepared vegan food which is both nutritious and delicious. They also use only green energy, and have no plastic in their kitchen. We enjoyed their super salads and the vegan breakfast which included Quorn sausage, baked beans, wild mushrooms, hash browns, tomato, and avocado. This is the best plant-based food restaurant on Northcote Road.
14. SOI • THAI
Cuisine: Thai
SOI THAI serves great authentic Thai food, at really affordable prices. The duck is fantastic, and they also have a vegan menu. I enjoyed the vegan pad Thai.
15. Patty&Bun
Cuisine: Hamburgers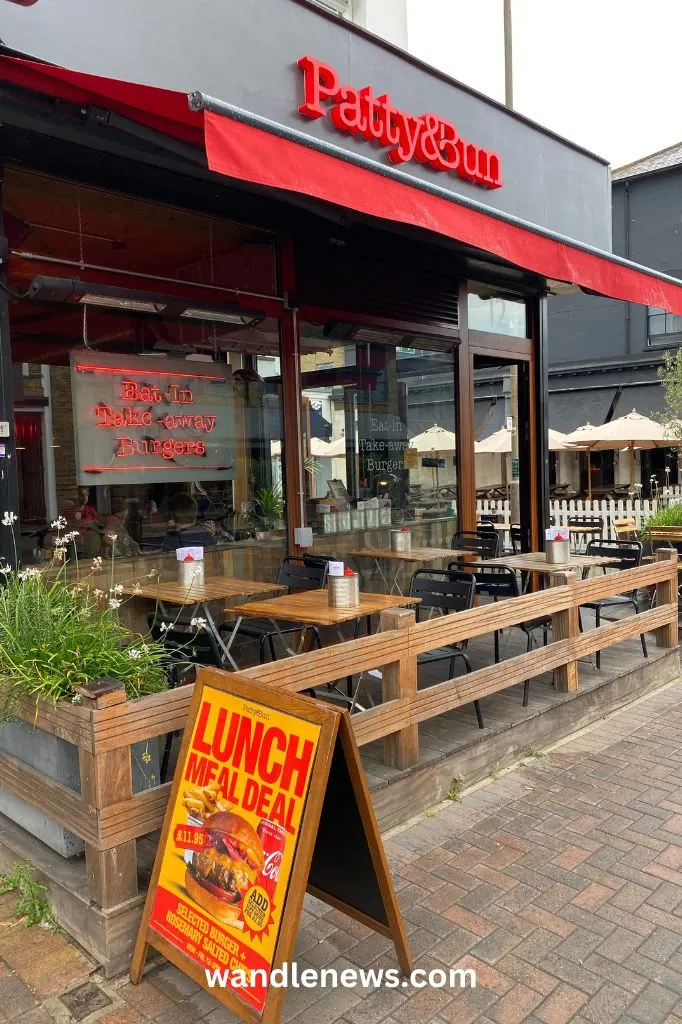 This is a burger restaurant with outdoor seating. The chilli burger is particularly popular, and they also serve delicious chips.
16. The Bolingbroke
Cuisine: Gastropub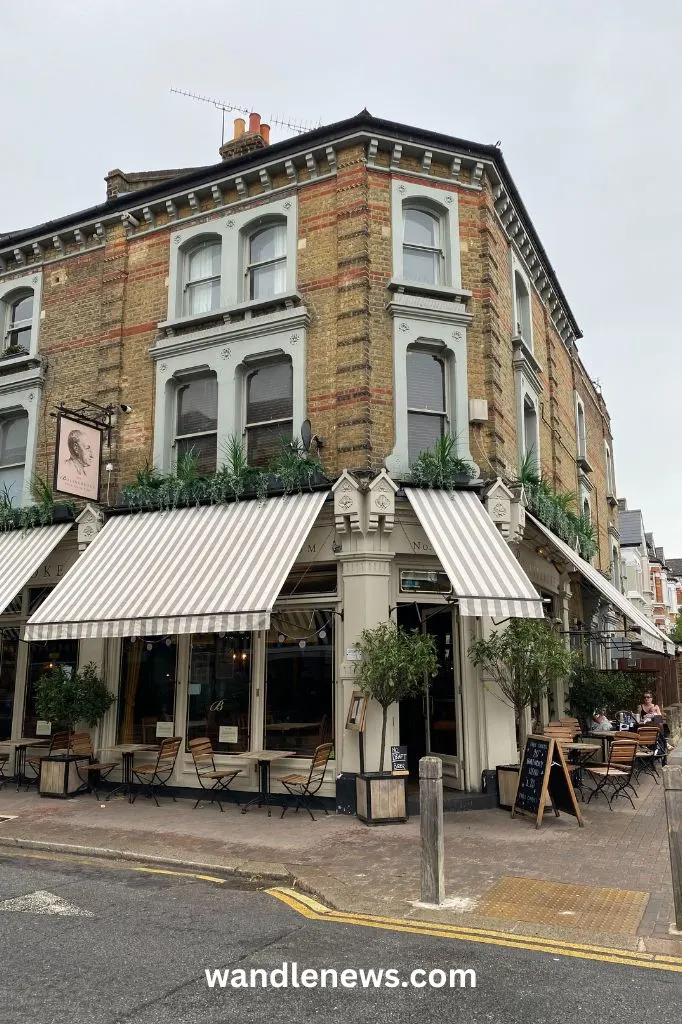 The Bolingbroke is Northcote Road's gastropub which serves traditional British food such as fish and chips, and Sunday roasts. The pub has become known as one of the best pubs in Wandsworth for Sunday lunch.
17. Akash
Cuisine: Indian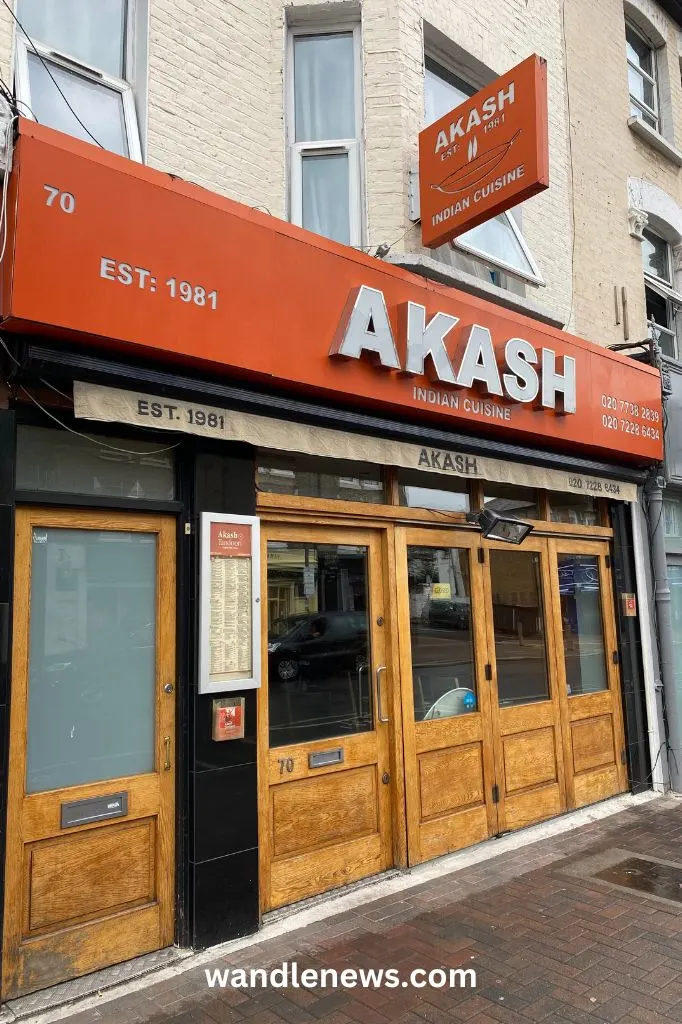 Akasha Tandoori is an Indian restaurant on Northcote Road. Some of their most popular dishes include the chicken tikka masala, lamb manchurian and garlic chicken.
18. Sea Fare Fish Bar
Cuisine: Fish and Chips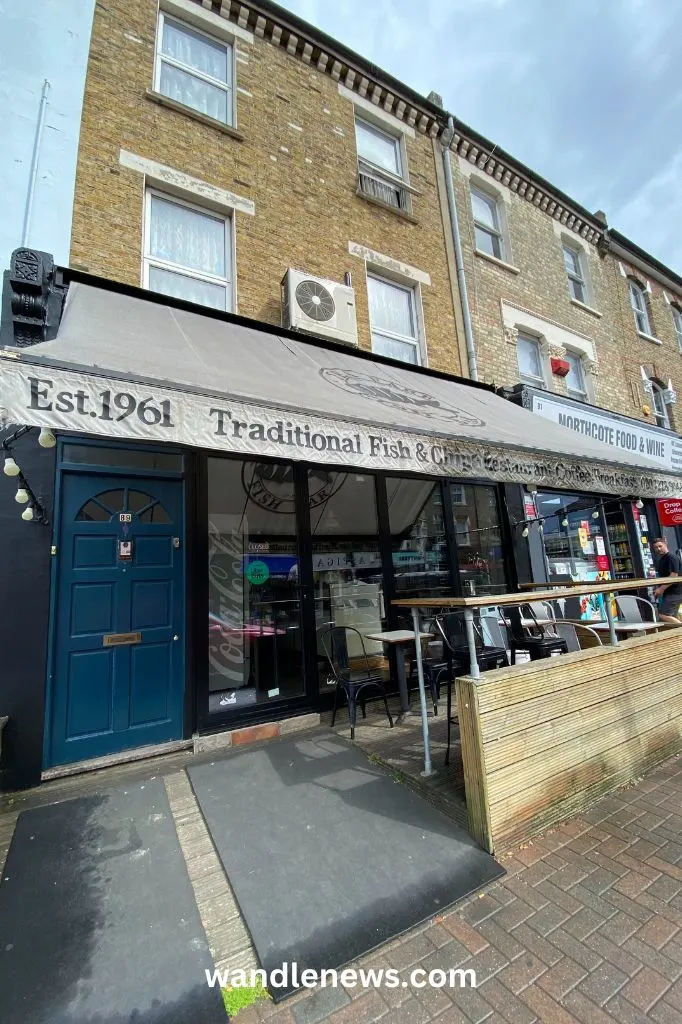 Sea Fare Fish Bar is a traditional fish and chip shop, serving a choice of cod, haddock, plaice, rock, calamari, and scampi. Their fish is delivered daily from Billingsgate Market.
They serves excellent fish and chips, as well as some great beers. There is also a small amount of outdoor seating.
Map of the Best Restaurants on Northcote Road
This post was about the best restaurants on Northcote Road
Thank you for reading my post about the best restaurants on Northcote Road. If you are visiting this part of south London for the first time, why not check out Wandsworth Common which is just a short walk from Northcote Road.