Battersea Square is a quaint cobblestone square, located in the oldest part of Battersea. It has a charming array of cafes and restaurants, reminiscent of European squares, where people can enjoy al fresco dining. This post lists all the best restaurants in Battersea Square.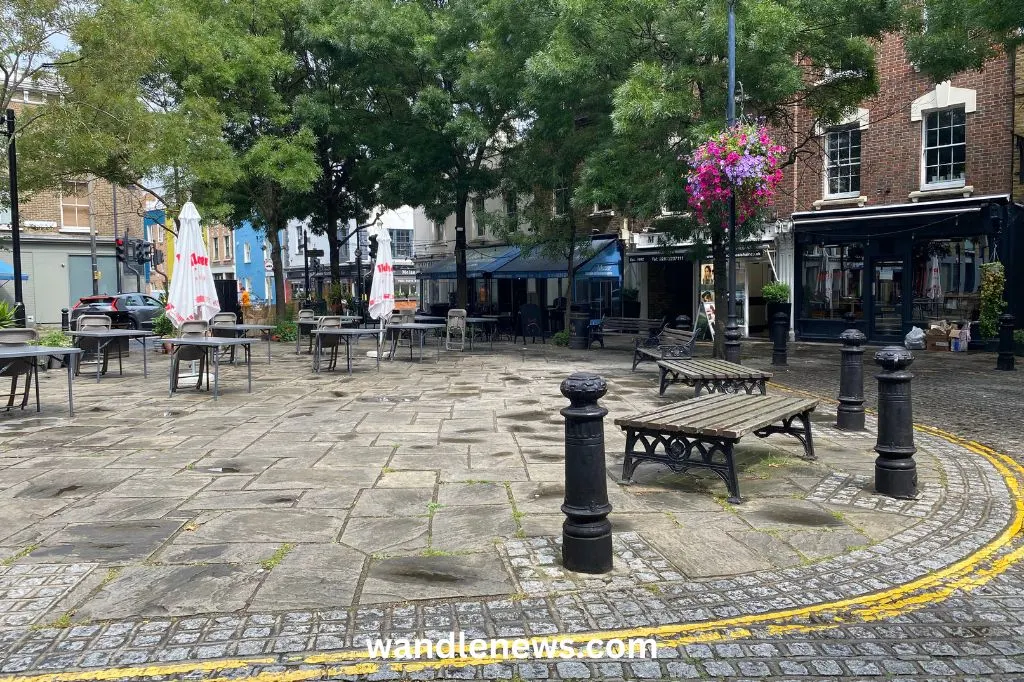 5 Great Restaurants in Battersea Square
Battersea Square is in "old" Battersea. It is located close to St Mary's Church, which was referred to in the Domesday Book, and is shown on Rocque's map of 1741, as being the centre of Battersea village. Today, the narrow streets, and cobblestones still hold echos of the past.
If you are looking for a cozy night out, Battersea Square is a hidden gem. This part of London is steeped in history, and offers a unique and charming atmosphere that transports you back in time.
The square has several great eateries, that cater to different tastes. It also has a great romantic ambience, making it an ideal location for date night.
Below are five great restaurants in Battersea Square.
1. Mazar Restaurant
11-12 Battersea Square, SW11 3RA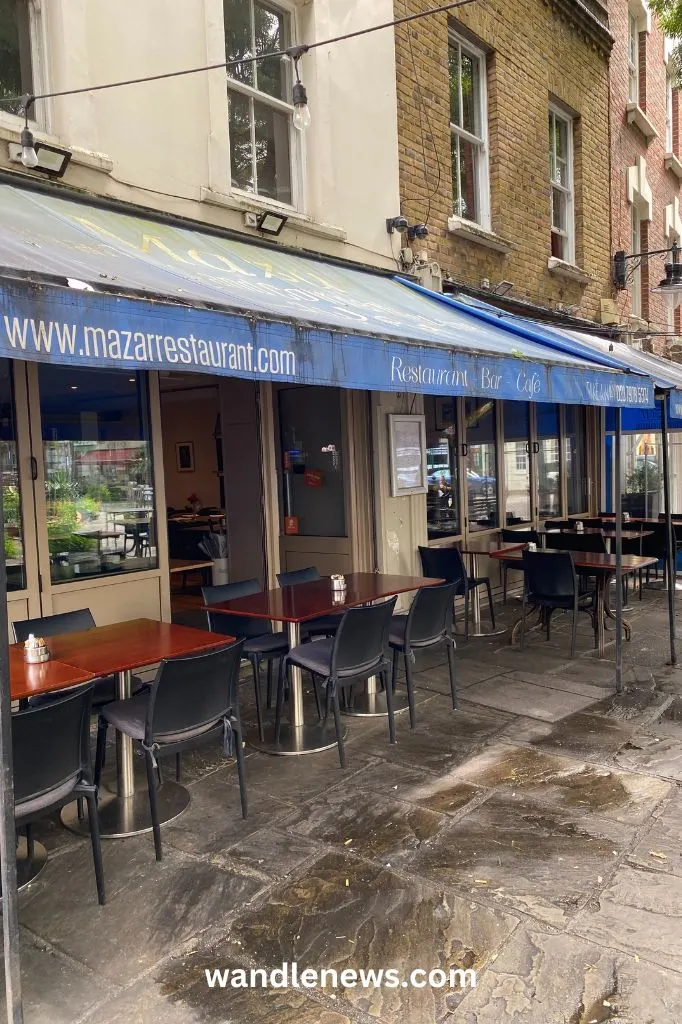 Mazar Restaurant serves Lebanese and Mediterranean food, and has plenty of outdoor seating. On rainy days there is a small amount of seating under the canopy at the front.
This restaurant has great food. Some of their popular dishes include their humous and lamb kefta. They also have very nice Lebanese coffee.
2. Battersea Rickshaw
15-16 Battersea Square, SW11 3RA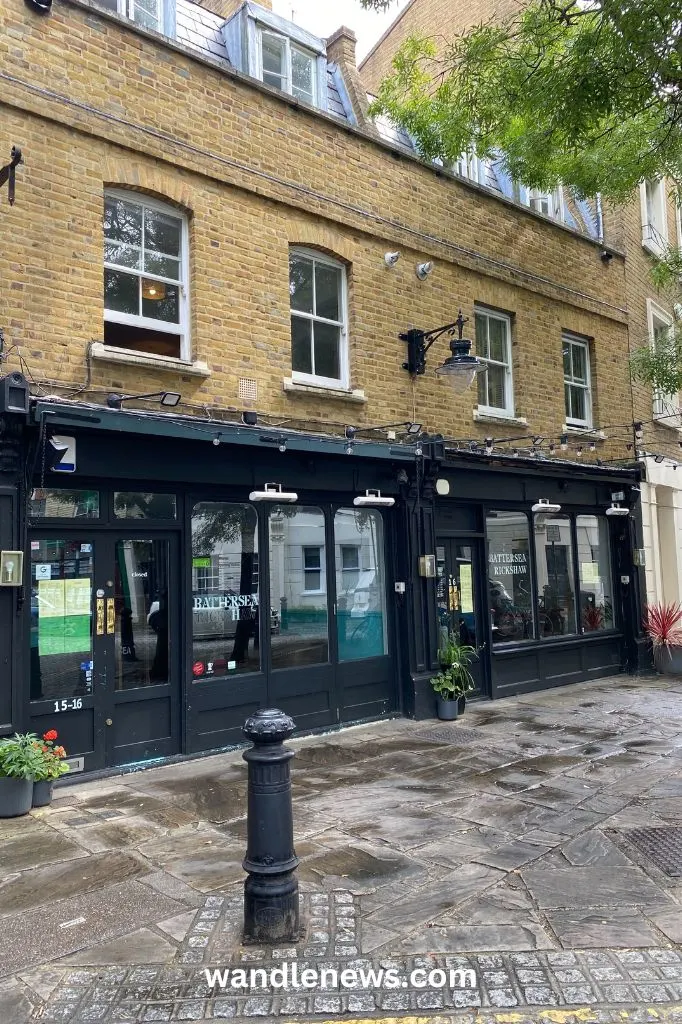 Battersea Rickshaw is an Indian restaurant, and probably my favourite out of all the restaurants in Battersea Square. They serve delicious food, the staff are always friendly, and the prices are very reasonable. I also found the atmosphere in this restaurant to be really relaxing and laid back.
I asked them to make chicken saag for me even though it wasn't on the menu. My friends had lamb rogan josh with naan bread. Everything was delicious.
3. Melanzana
140 Westbridge Road, SW11 3PF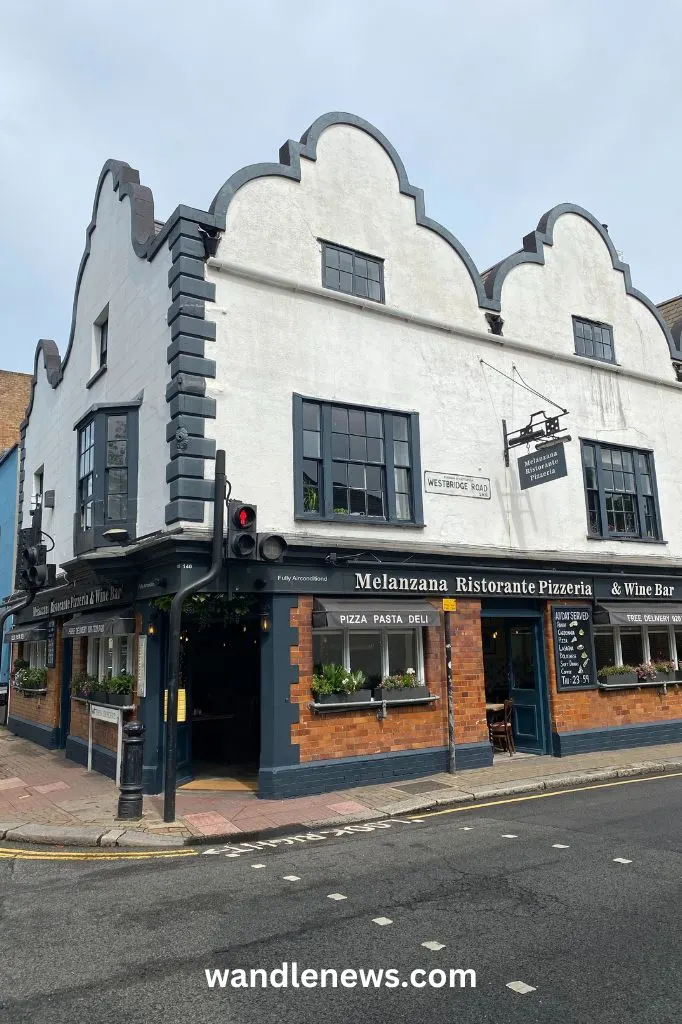 Melanzana is an Italian restaurant on the edge of Battersea Square. It is located in the former Raven Inn, which is a Grade II listed building, dating back to the late 17th century. The inn had been used as a meeting place in 1775-7, to discuss the rebuilding of St Mary's Church by Joseph Dixon.
The restaurant serves traditional Italian dishes such as pasta, pizza and risotto, with candle lights and soft music in the background. The pizzas are particularly popular, and the lasagna is highly recommended.
4. Suzette
20 Battersea Square, SW11 3RA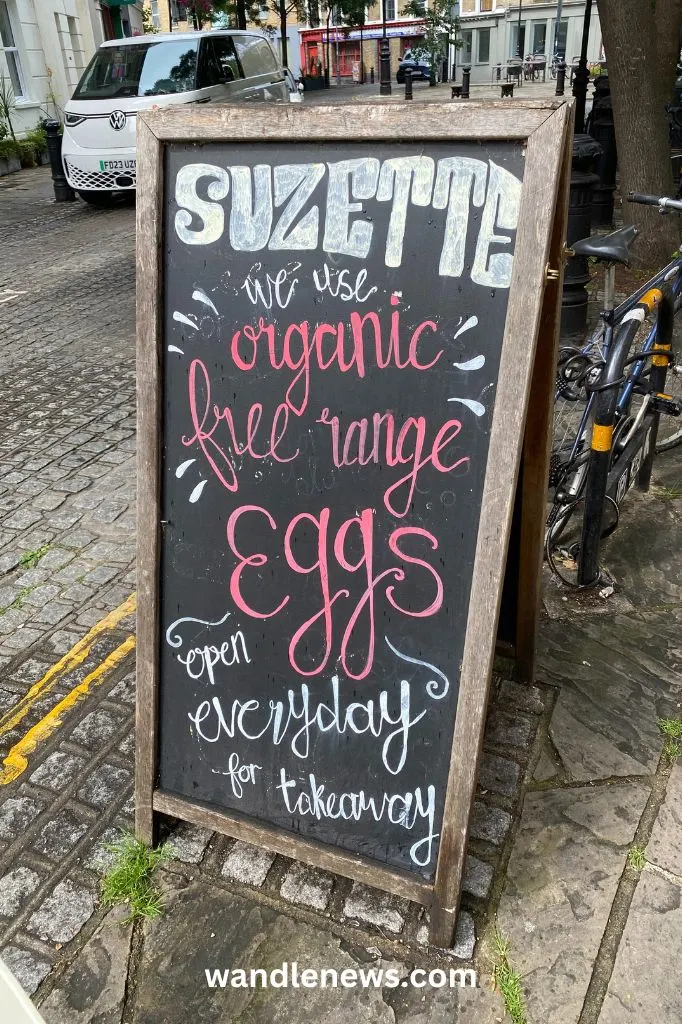 Suzette is an easygoing coffee shop with sidewalk seating. It serves sweet and savoury crêpes and galettes, as well as breakfast and brunch.
This cafe closes at 6pm on weekdays, and 5pm at weekends, so it isn't somewhere to come for dinner, but is a popular place for brunch. As well as crêpes, they serve omelettes, baguettes, soup, and salad. Their breakfast menu also includes Greek yoghurt, and fruit salad.
5. GAIL's Bakery
31- 32 Battersea Square, SW11 3RA
Gail's Bakery is a great place to go for breakfast or lunch. They sell bread, pastries and cakes, as well as salads and sandwiches. This cafe has some outdoor seating, and is a popular spot in the summertime.
Gail's is a British bakery and cafe chain. They have hundreds of bakeries, mostly in London. Some of their other locations in south London include Abbeville Road in Clapham, Old York Road in Wandsworth, and Garratt Lane in Earlsfield.
Location of the Restaurants in Battersea Square
All the restaurants and cafes mentioned in this post are shown on the map below. The nearest train station is Clapham Junction, which is around a 20 minute walk away. You can also take buses 170 or 345 from Clapham Junction, and get out at Battersea High Street.
Battersea Power Station is another popular place in Battersea to go for lunch or dinner. It has a number of great places to eat including two Gordon Ramsay restaurants – Bread Street Kitchen and Gordon Ramsay Street Pizza. Check out my full list of the best places to eat in Battersea Power Station.
This post was about the Restaurants in Battersea Square
Thank you for reading my list of the best restaurants in Battersea Square. If you have tried any of the restaurants mentioned in this post, please leave me a comment below and let me know what you thought.
Exploring Battersea Square in south west London, is like traveling through time. It offers a warm and captivating experience, that embodies London's history and lively atmosphere.