Garratt Lane runs parallel to the section of the Wandle Trail that runs through Wandsworth. This post lists eight pubs on Garratt Lane that are worth visiting.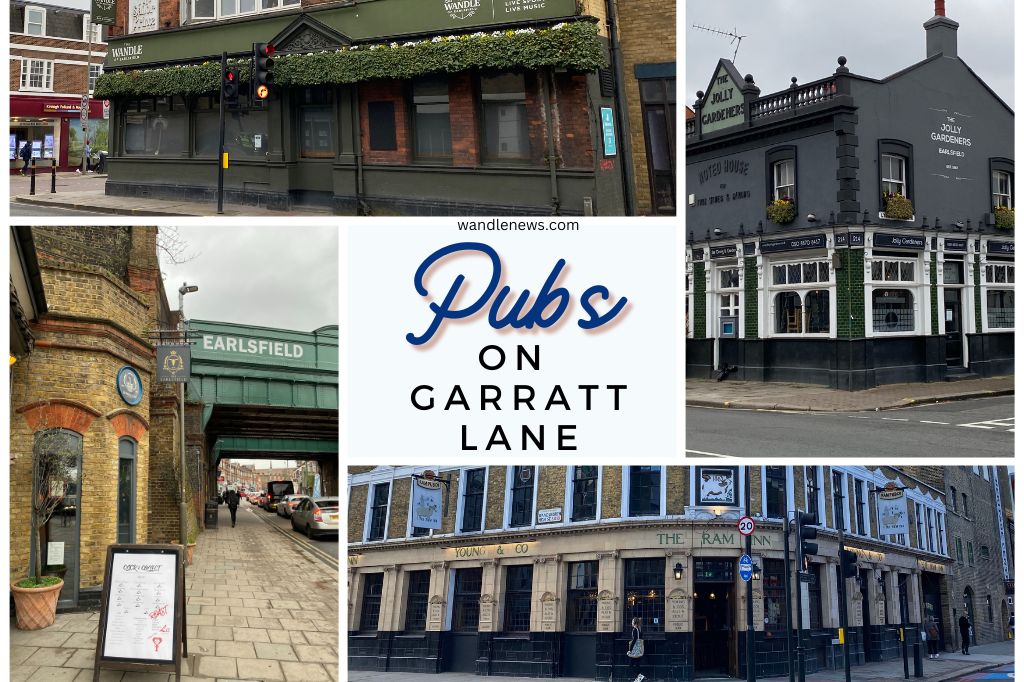 ---
The Leather Bottle
538 Garratt Lane, London SW17 0NY
The Leather Bottle is well known locally for its famous Sunday roasts. They have one of the largest pub gardens in London, which has outdoor heating and garden huts.
This pub serves a variety of real ales and craft beers, as well as classic pub lunches and dinners. They also have the Burger Shack outside which serves the best burgers in Earlsfield.
---
Halfway House
521 Garratt Lane, London SW18 4SR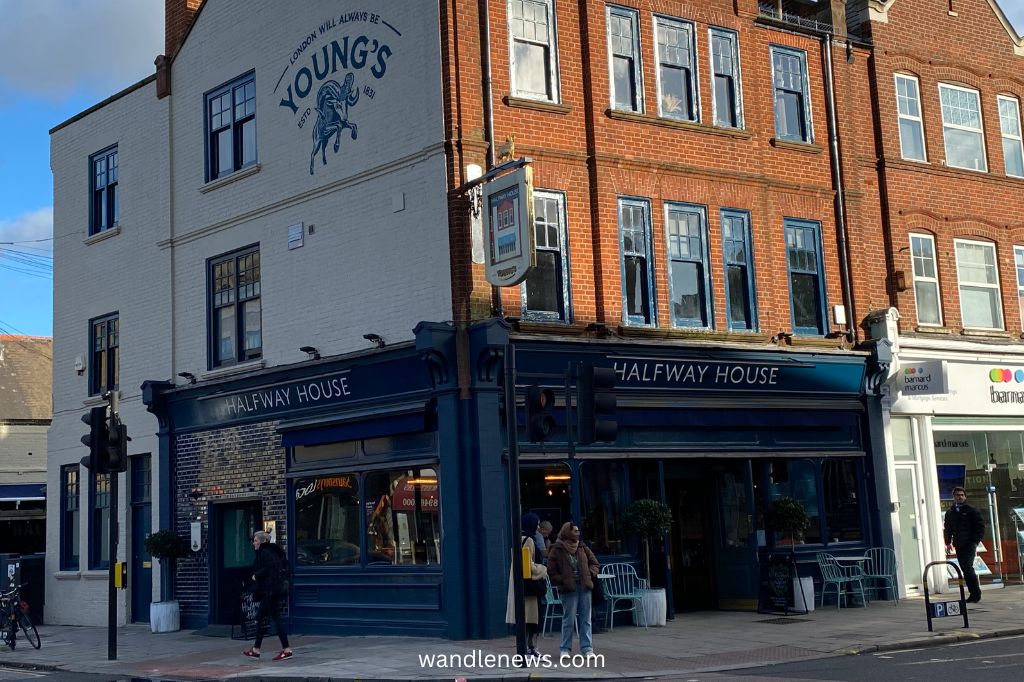 The Halfway House is just next to Earlsfield Station, and if you are following the Wandle Trail you will walk past it as you walk from Summerley Street to Penwith Road.
This pub has a terrace and beer garden, with outdoor heaters. It serves traditional pub food, with many vegan options, as well as freshly ground coffee and platters for sharing.
---
The Earlsfield
511 Garratt Lane, London SW18 4SW
The Earlsfield pub was originally the ticket office for Earlsfield train station in the late nineteenth century. They serve diverse food from roast dinners, to BBQ ribs and asparagus risotto.
Inside the pub you can still see into Earlsfield train station through glass panels in the wall, and you can eat your dinner sitting under one of the old railway arches.
---
The Country House
2 Groton Road, London SW18 4EP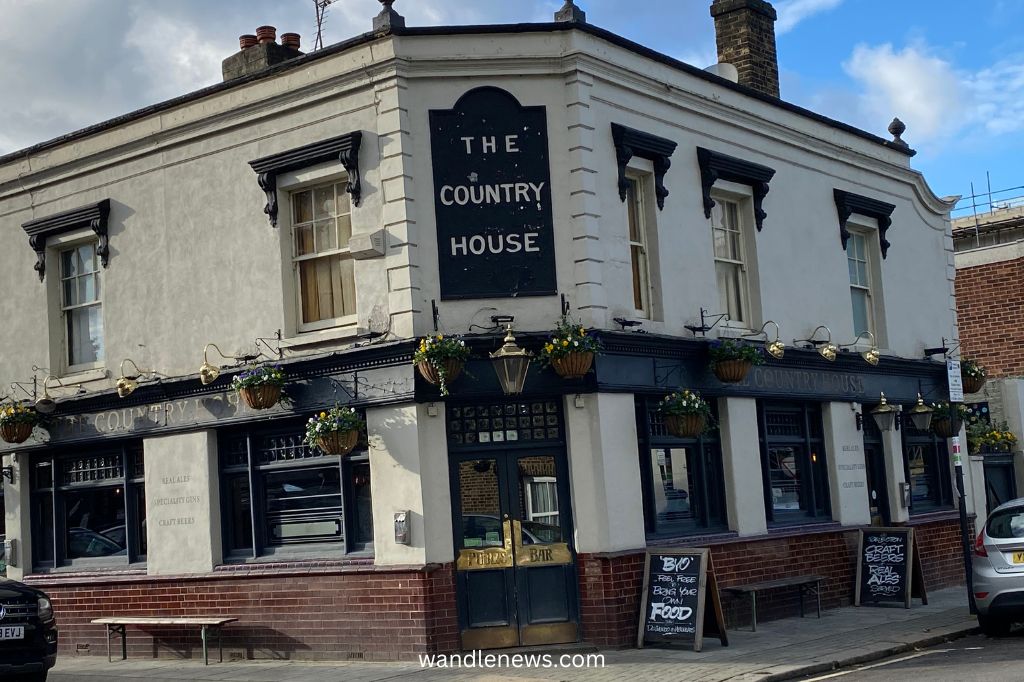 The Country House is another pub in the heart of Earlsfield, but this one is set back from Garratt Lane on Groton Road. It's only a five minute walk from the train station.
The Country House doesn't serve food, but has a variety of cocktails, craft beers and real ales. You are also welcome to eat your own food in the pub.
---
The Wandle
332 Garratt Lane, London SW18 4EJ
The Wandle serves delicious chips and roast dinners. They also regularly screen sports events, so if you are looking for a pub to watch the football or rugby, this one has a great atmosphere.
This pub has a beautiful beer garden, and is situated on the junction of Penwith Road, and Garratt Lane, which is ideal for walkers of the Wandle Trail. They also have live music every Friday and Saturday.
---
The Grosvenor Arms
204 Garratt Lane, London SW18 4ED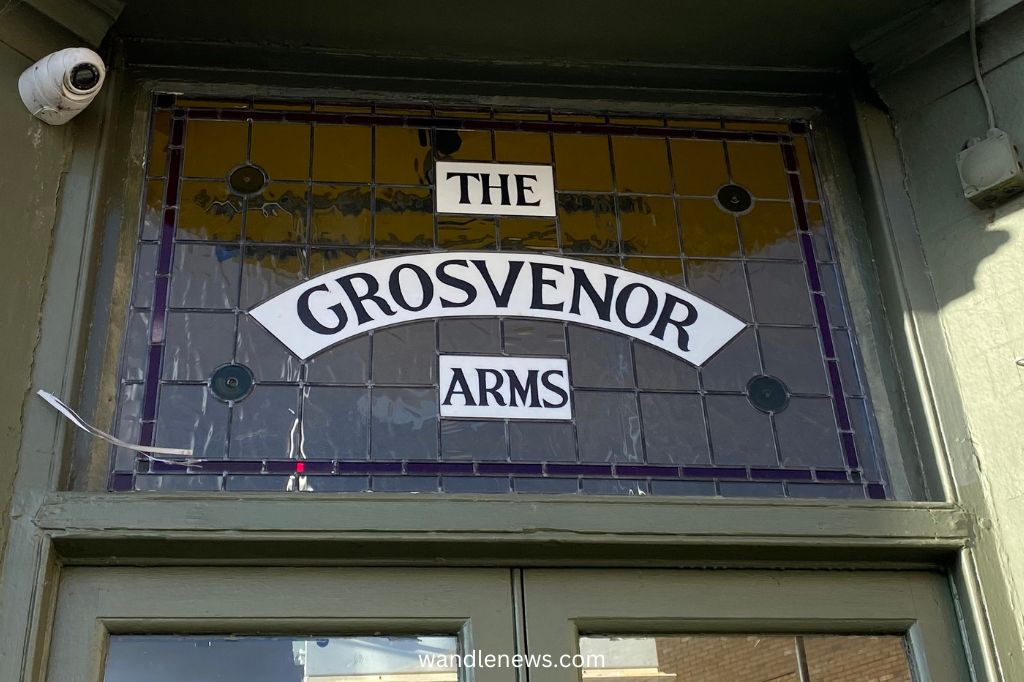 The Grosvenor Arms is a small pub that serves delicious food. They have a garden at the back and function room. This pub has a relaxed atmosphere, and is a good place to watch the football.
If you are following the Wandle Trail, this pub is easy to get to from King George's Park, via Lydden Road.
---
The Old Sergeant
104 Garratt Lane, London SW18 4DJ
The Old Sergeant pub dates back to the eighteenth century. It later became tied to The Ram brewery when it was bought by Henry Young in 1857.
This is a dog friendly pub with a garden at the back. They serve pizzas, burgers and hot dogs throughout the week and a roast dinner on Sundays.
---
The Jolly Gardeners
214 Garratt Lane, London SW18 4EA
The Jolly Gardeners is on the junction of Garratt Lane and Lydden Road, so it's easy to get to from the Wandle Trail, as it passes through King George's Park.
This pub has an inviting atmosphere and excellent food. The menu includes traditional pub food and burgers. They also have a beef, chicken or nut roast every Sunday.
Map of Pubs on Garratt Lane
This Post Was About the Best Pubs on Garratt Lane
Thank you for reading my post about the best pubs on Garratt Lane. Leave me a comment below and let me know which is your favourite pub.