Tooting has become well known as one of the best places in London to get a curry, but did you know it's also a great spot for brunch? This post lists all the best restaurants and cafes to eat brunch in Tooting, London.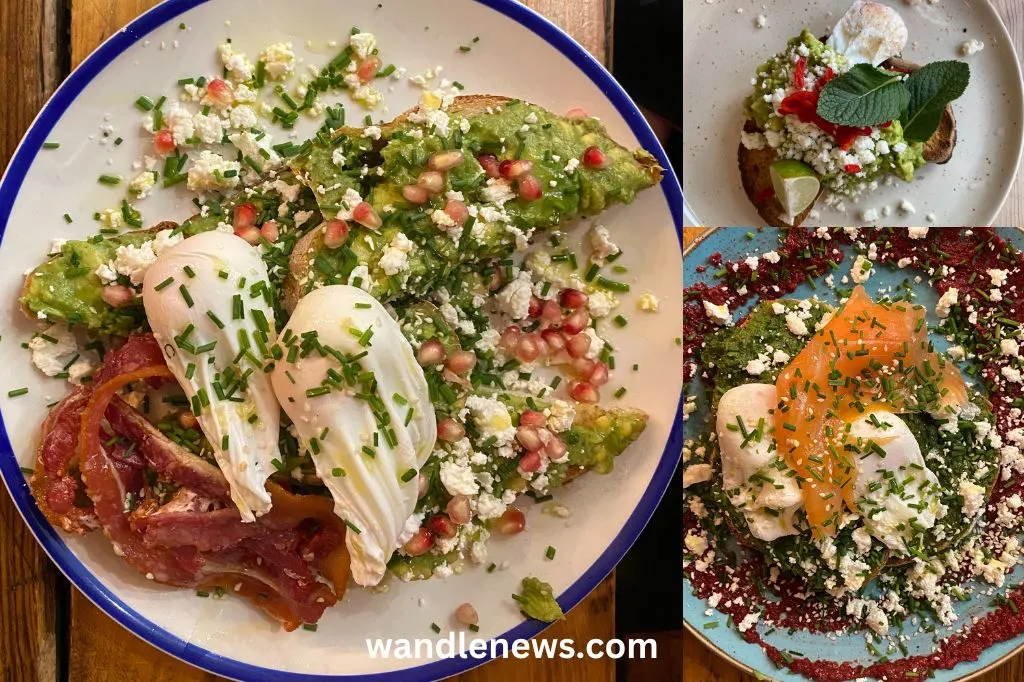 ---
Top Places for Brunch in Tooting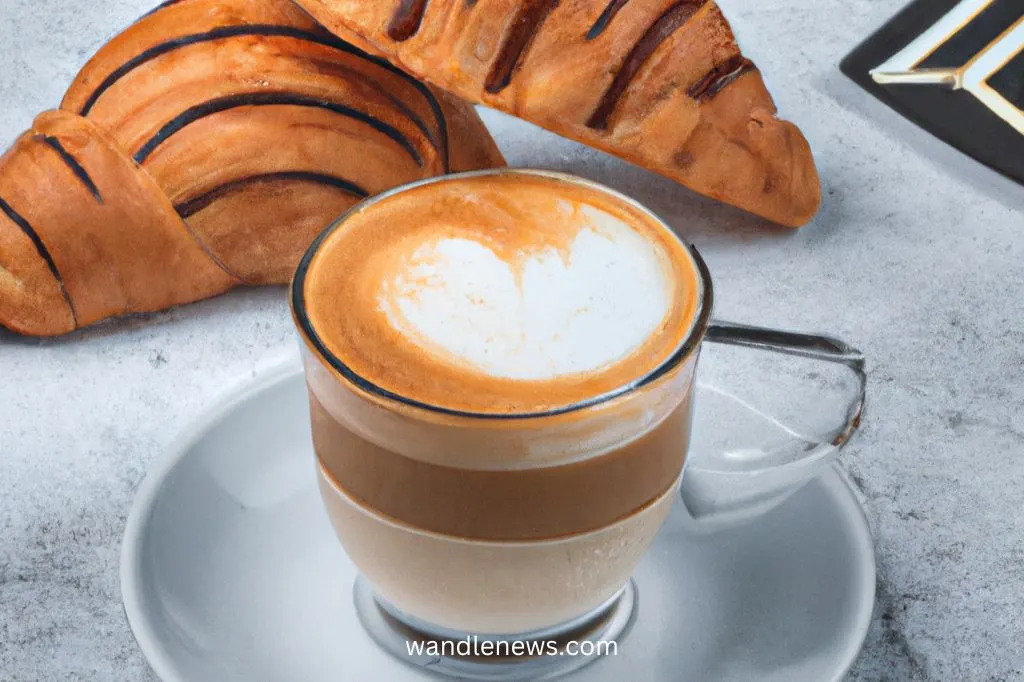 You will find all of the menus for each restaurant below. There is also a map at the bottom of the page showing the location of all of the brunch spots.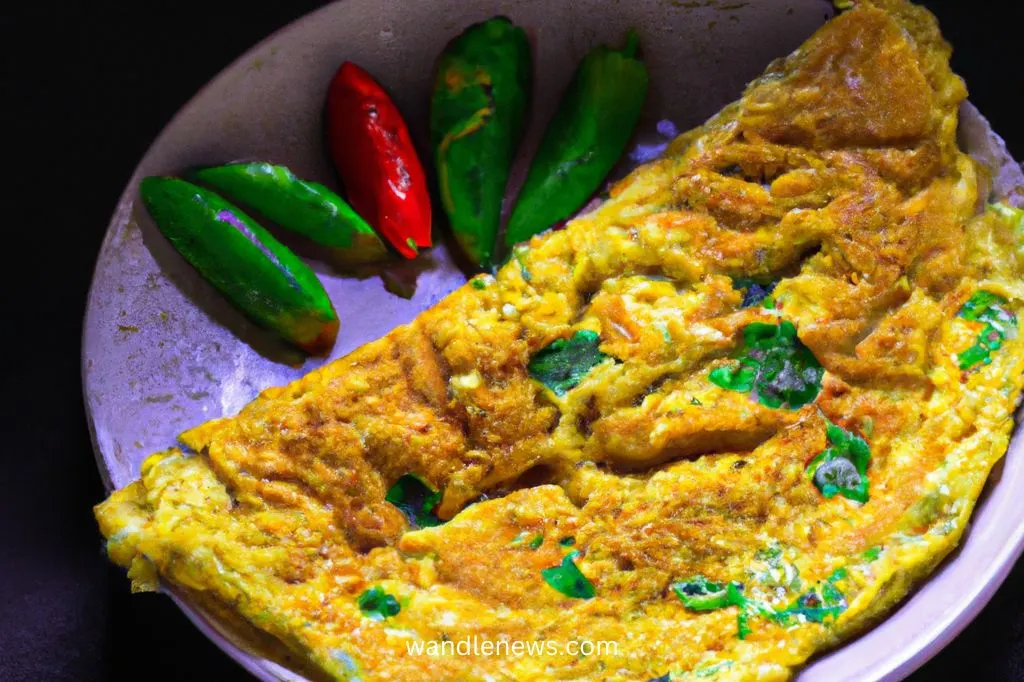 ---
Looking for brunch spots in South London? Check out my other posts here!
1. Brickwood Coffee & Bread
Tooting Market, 21-23 Tooting High St, London SW17 0SN. Tel: 020 8672 2668
Brickwood Coffee & Bread is located inside Tooting Broadway Market. Their brunch menu includes granola, smashed avocado on sourdough, French toast and eggs. They also make some great smoothies including a breakfast smoothie which has blueberries, mango and apple juice.
Brickwood Coffee & Bread can also be found in Balham, Battersea, Clapham and Streatham.
Must-try: Corn Jalapeno Fritter
Brickwood Coffee & Bread Menu
2. Natas Coffee Bar
217 Tooting High St, London SW17 0SZ. Tel: 020 3581 9642
Natas Coffee Bar in Tooting is located on Tooting High Street, close to the junction with Longley Road. It's a cosy coffee house with a small amount of seating outside. Their brunch menu includes a full English breakfast, vegetarian breakfast and waffles.
There is also another Natas Coffee Bar located in Balham.
Must-try: Eggs Benedict
Natas Coffee Bar Menu
3. Cafe Olé
96 Mitcham Rd, London SW17 9NG. Tel: 020 3305 9834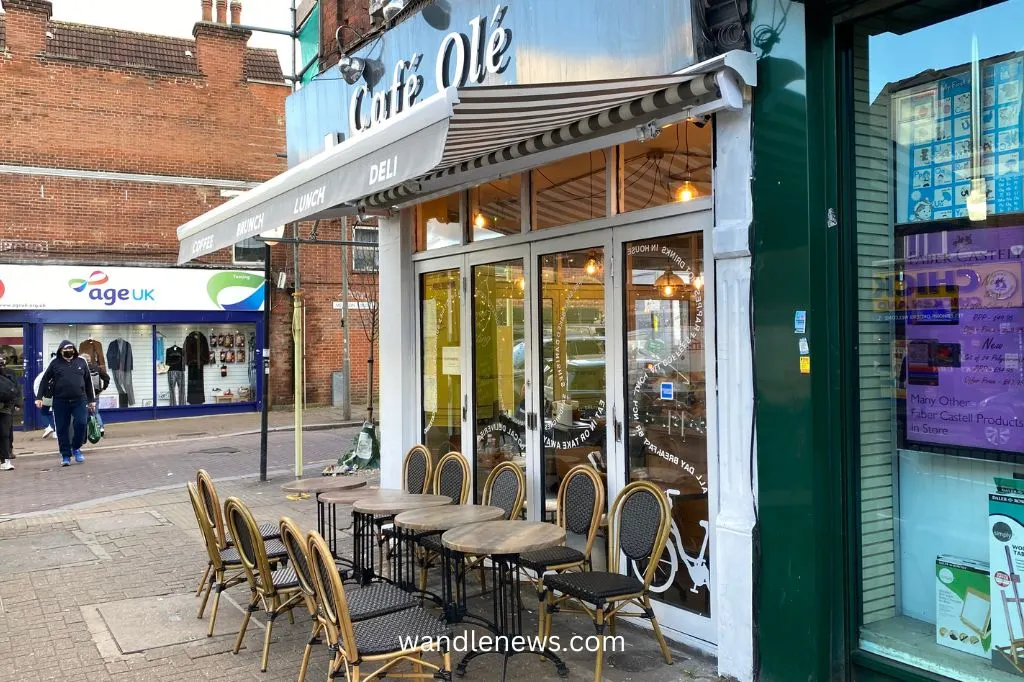 Cafe Olé is located on Mitcham Road, at the junction with Mellison Road, and is a great place for brunch! Their menu includes shakshouka, corn fritter stack, omelette and Turkish eggs. They also make excellent eggs benny!
Must-try: Eggs Royal with an English Muffin
Cafe Olé Menu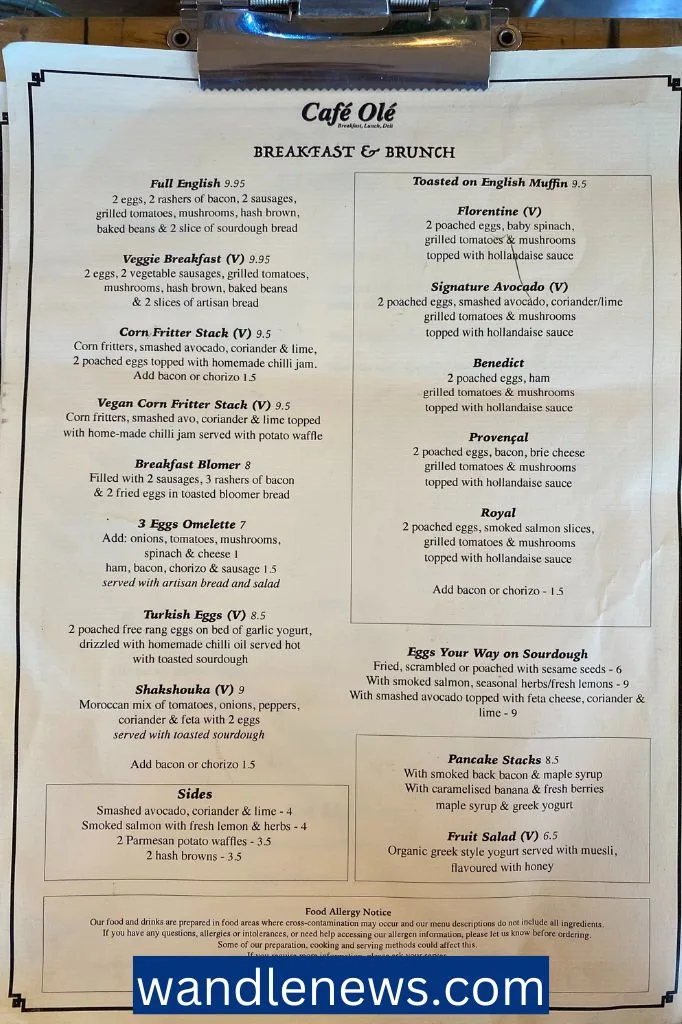 4. Green Monkey
2d Tooting Bec Rd, Tooting Bec, London SW17 8BD. Tel: 020 3802 3177
Green Monkey is located right by Tooting Bec underground station. They make delicious all day brunch, and the staff are really friendly. Their menu includes pancakes, shakshuka baked eggs, and corn fritters with avocado.
Must-try: Ape – salt beef on sourdough toast
Green Monkey Menu
5. Mud
141 Mitcham Rd, London SW17 9PE. Tel: 020 8767 8402
Mud is really popular little brunch place in Tooting that serves great food and good coffee! Their brunch menu includes granola, pancakes, eggs and corn fritters.
When we visited we tried out the smashed avocado, corn fritter stack, and the garden (all the photos are below!) This cafe has a great vibe. It's a little bit small and gets crowded but the food is great. Be aware if you require a chair with back support, this restaurant only has picnic style tables with no proper chairs.
Must-try: The Plantain & Ginger Benny is really popular!
Mud Menu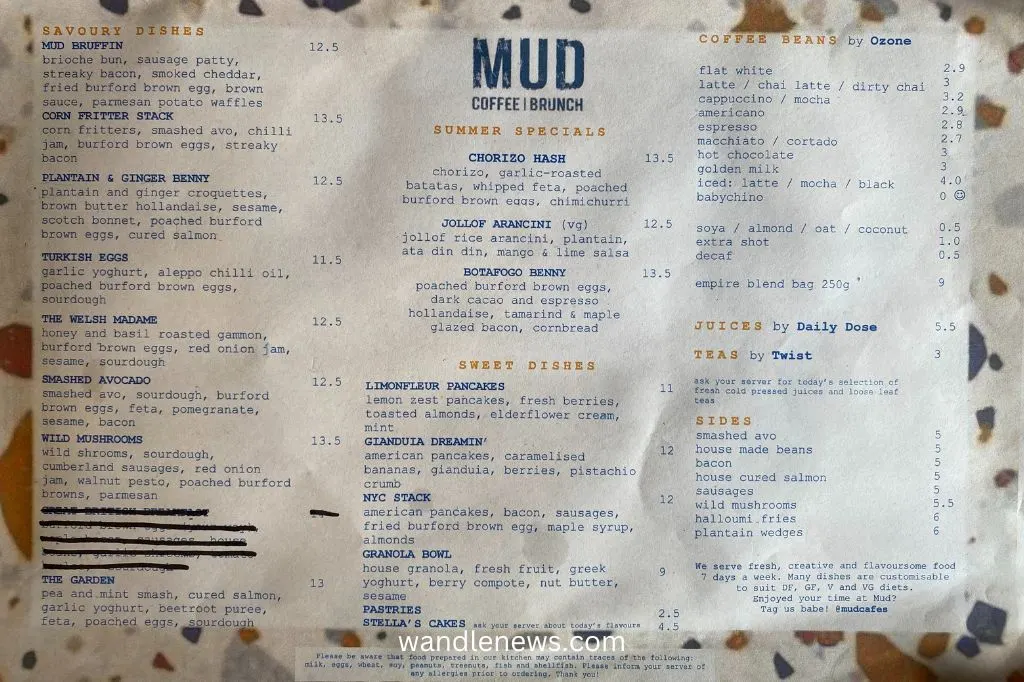 6. Good Neighbour
102 Tooting High St, London SW17 0RR. Tel: 020 8767 1122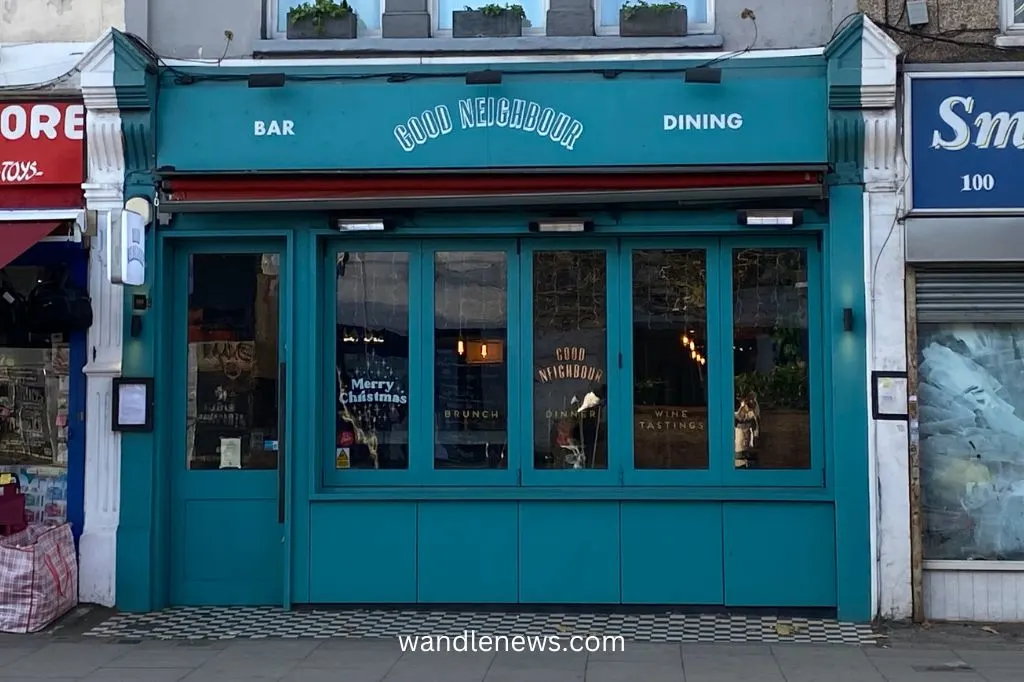 The Good Neighbour in Tooting is a great choice if you're looking for a boozy brunch, as they serve wine, cocktails, local beers, and the best Bloody Mary in South London! Their menu includes many vegan and vegetarian options, and the staff are always friendly.
Must-try: The Full Vegan is great!
Good Neighbour Menu
7. Tartine Artisanal
94 Tooting High St, London SW17 0RR. Tel: 020 8355 7420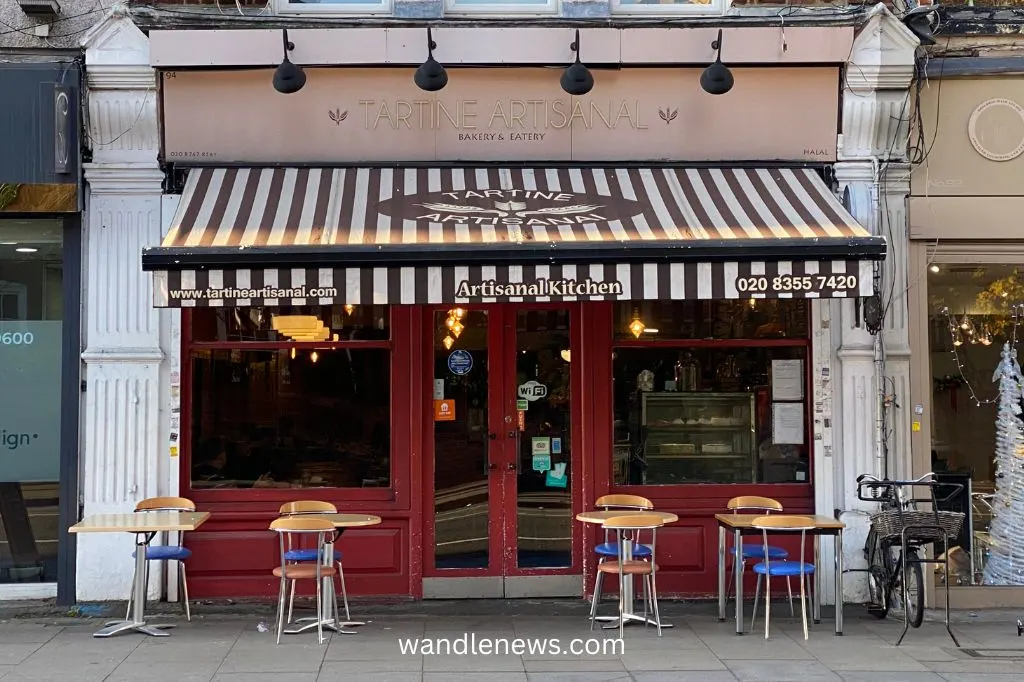 The Tartine Artisanal on Tooting High Street is a really comfortable and relaxed cafe. They serve mostly North African, French, and Mediterranean dishes, and the staff are always welcoming. Their breakfast and brunch menu includes croisants, yoghurt, fruit, and eggs.
Must-try: Spanish Omelette: 3 eggs with onions, cheese and potatoes
Tartine Artisanal Menu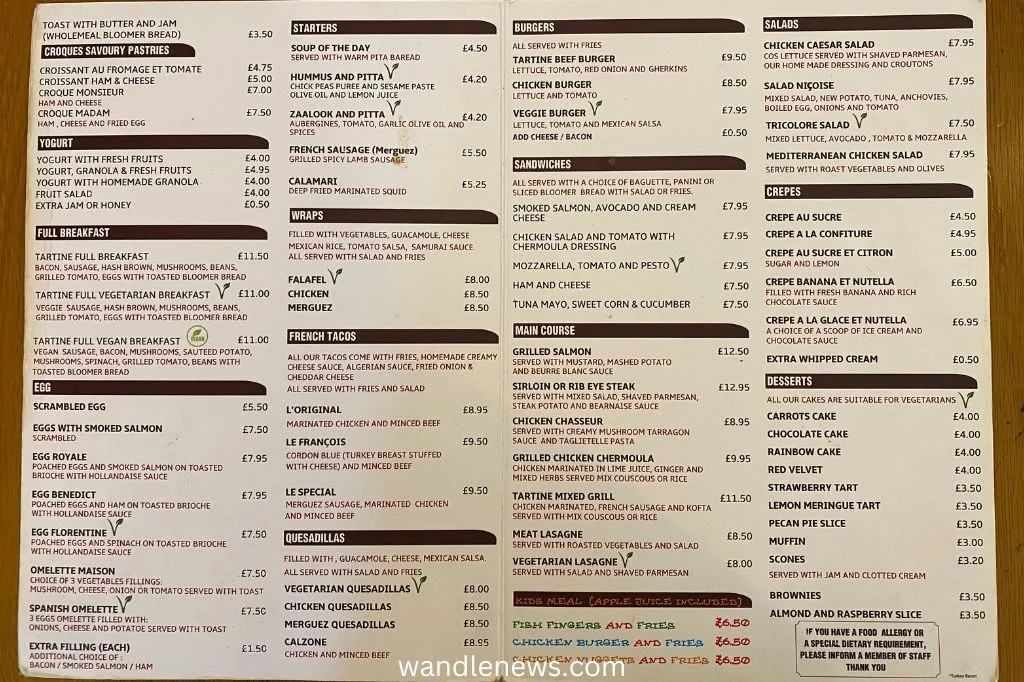 8. Pinch Cafe
Tooting Works, 89 Bickersteth Rd, London SW17 9SH. Tel: 07428 642510
The Pinch Cafe is located in the reception of the Tooting Works business centre. They are completely vegan, and make the best brunch with delicious coffee! You can get a breakfast burrito or a vegan full English breakfast. They also make avocado on sourdough and some tasty smoothies.
Must-try: Avocado and sauteed mushrooms on sourdough
Pinch Cafe Menu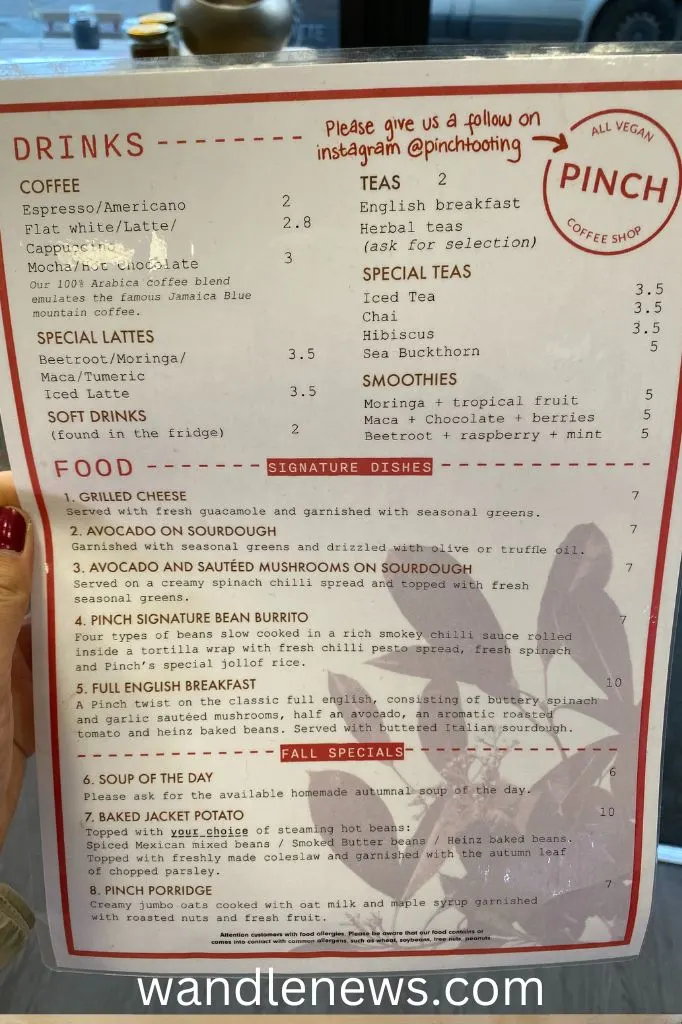 9. Juliet's Quality Foods
110 Mitcham Rd, London SW17 9NG
This coffee shop was formerly known as Milk Teeth, which was the younger sister of Milk in Balham. Today it is Juliet's Quality Foods which offers smoked pumpkin omelettes, poached eggs, and grilled sweetcorn fritters.
Must-try: Young Betty Salmon (poached egg on sourdough with smoked salmon)
This restaurant had no menu inside, but you can view their menu on Deliveroo.
10. Graveney and Meadow
40 Mitcham Rd, London SW17 9NA. Tel: 020 8672 9016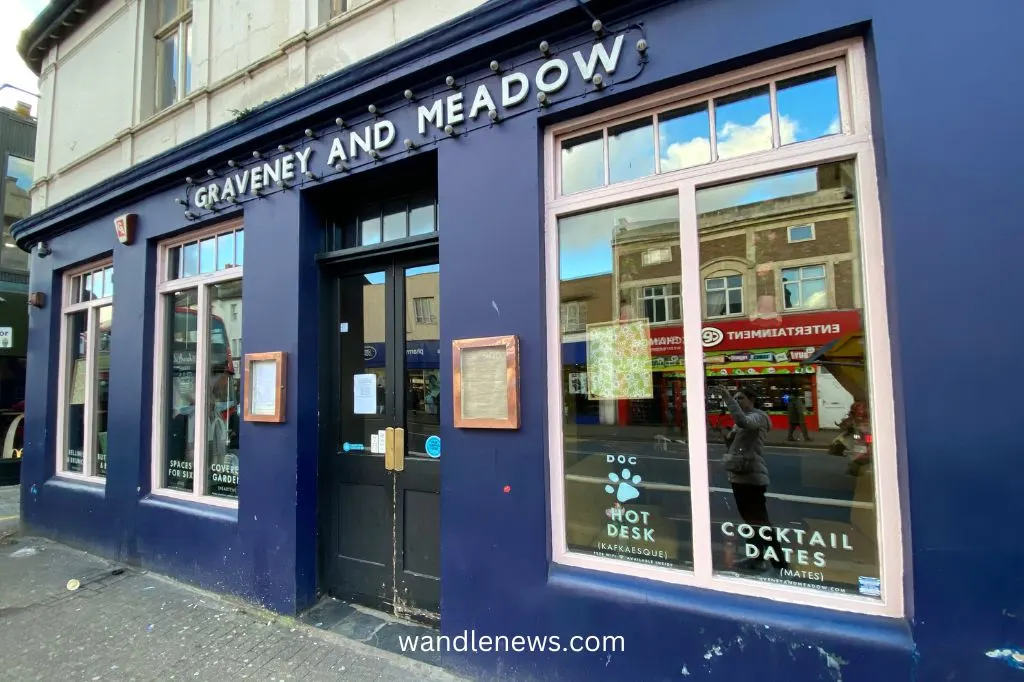 Graveney and Meadow is a pub in the heart of tooting, and is also a great brunch place! This would be a good choice if you are going for brunch with a group, since they have long tables. They serve all the traditional brunch options such as a full English, and avocado on toast, as well as great coffee and cocktails.
Must-try: Smashed Avocado, Feta, Tomato & Poached Burford Browns, Sourdough Toast
Graveney and Meadow Menu
11. Joy Cafe
9 Upper Tooting Rd, Tooting Bec, London SW17 7TS. Tel: 020 8672 0070
Joy Cafe is located close to Tooting Bec tube station. Their menu includes muffins with poaches eggs, salmon, halloumi and spinach, as well as pancakes with different sauces. They also have several vegetarian and vegan options, as well as a wide selection of delicious cakes and desserts.
Must-try: Shakshuka with Blueberry mousse for dessert
Joy Cafe Menu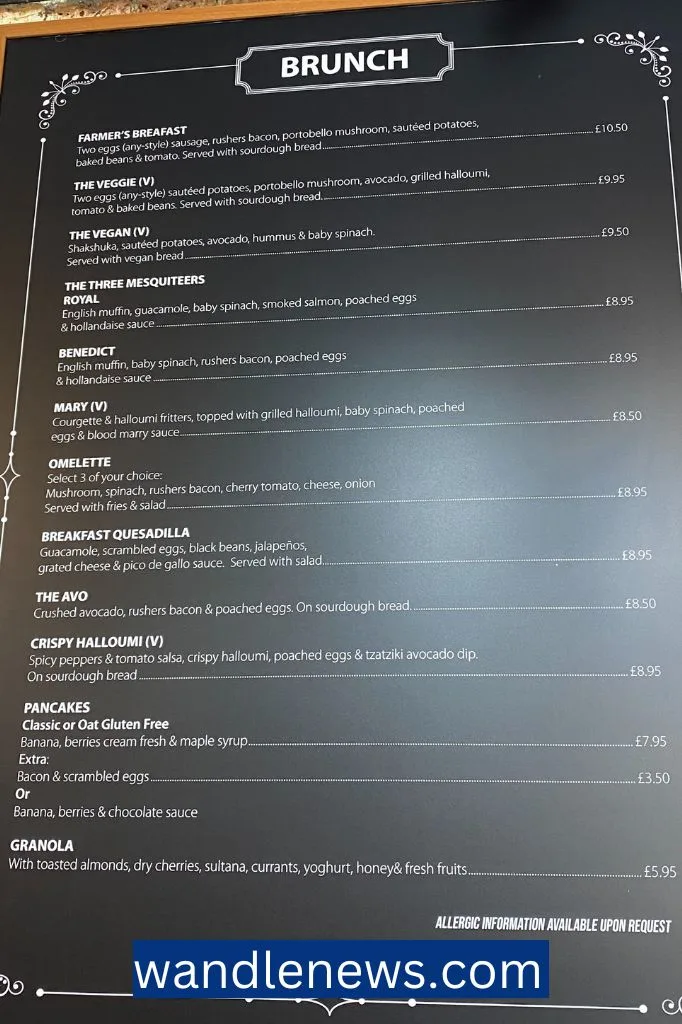 12. Richard's Kitchen
16A Tooting Bec Rd, London SW17 8BD. Tel: 020 8767 0238
Richard's Kitchen near Tooting Bec station is a great place to stop for brunch. They serve Mexican friend eggs with crispy tortilla, bubble and squeak fried egg, and steak sandwich.
Must-try: Smoked salmon and scrambled eggs on toast
Richard's Kitchen Menu
13. Daddy Bao
113 Mitcham Rd, London SW17 9PE. Tel: 020 3601 3232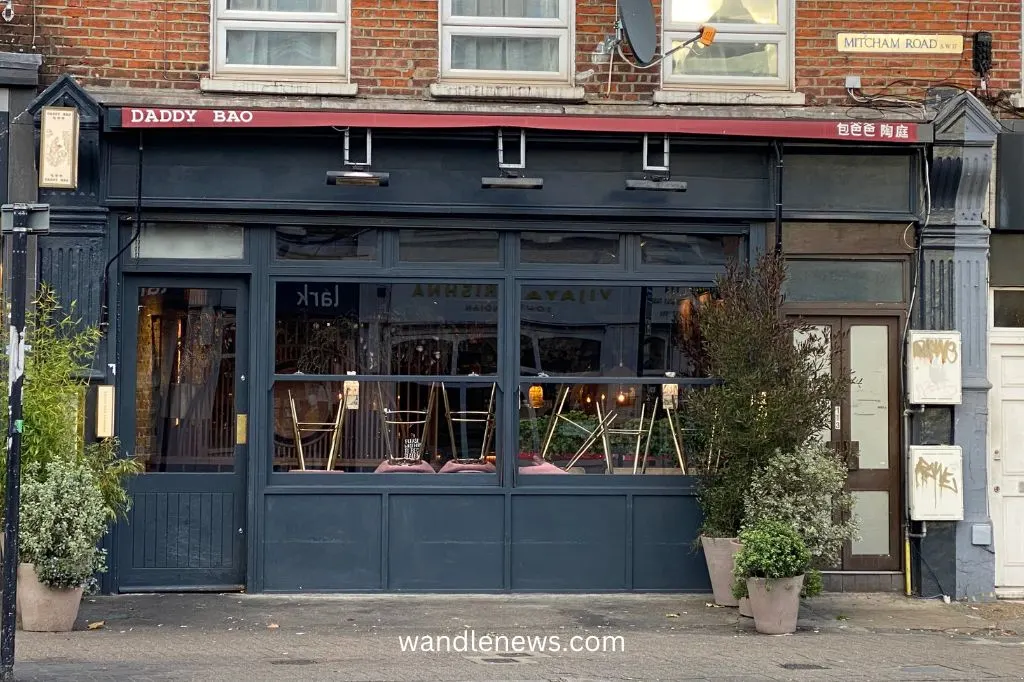 Daddy Bao is a Taiwanese restaurant that has a special brunch menu every Saturday and Sunday. Their brunch includes gochujang enoki mushrooms, onsen egg and crispy pancake, kimchi and crispy corn fritters, and smoked salmon and cream cheese bao.
Must-try: Smoked salmon and cream cheese "everything" bao
You can view their brunch menu on their website.
Map of Places to Have Brunch in Tooting
More Posts Related to Wandsworth
The Post was About the Best Places to eat Brunch in Tooting
Thank you for reading my post about the best places to brunch in Tooting. If you have tried any of the restaurants listed in this post, please leave me a comment below and let me know your thoughts.