Whether you're in the mood for a hearty meal, sweet treats, or a bit of both, Wimbledon has no shortage of fantastic brunch spots. From cozy cafes to upscale restaurants, there's something for everyone in this vibrant neighbourhood. This post is a round up of the top ten places to enjoy brunch in Wimbledon.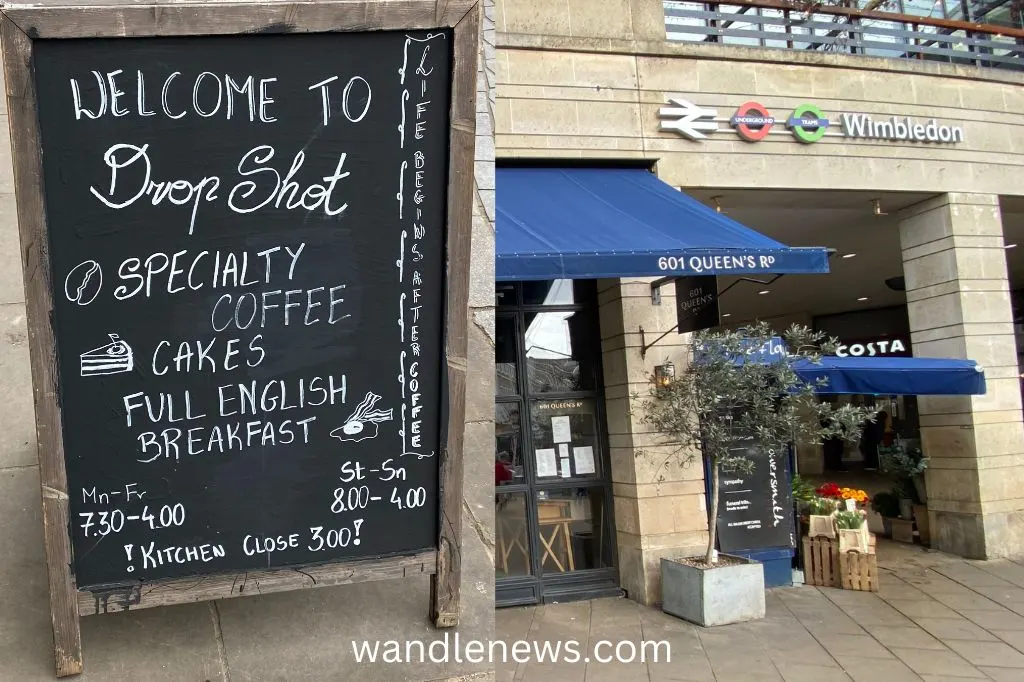 ---
Top 10 Places for Brunch in Wimbledon
---
Looking for brunch spots in South London? Check out my other posts here!
1. The Ivy Cafe Wimbledon Village
75 High St, London SW19 5EG. Tel: 020 3096 9333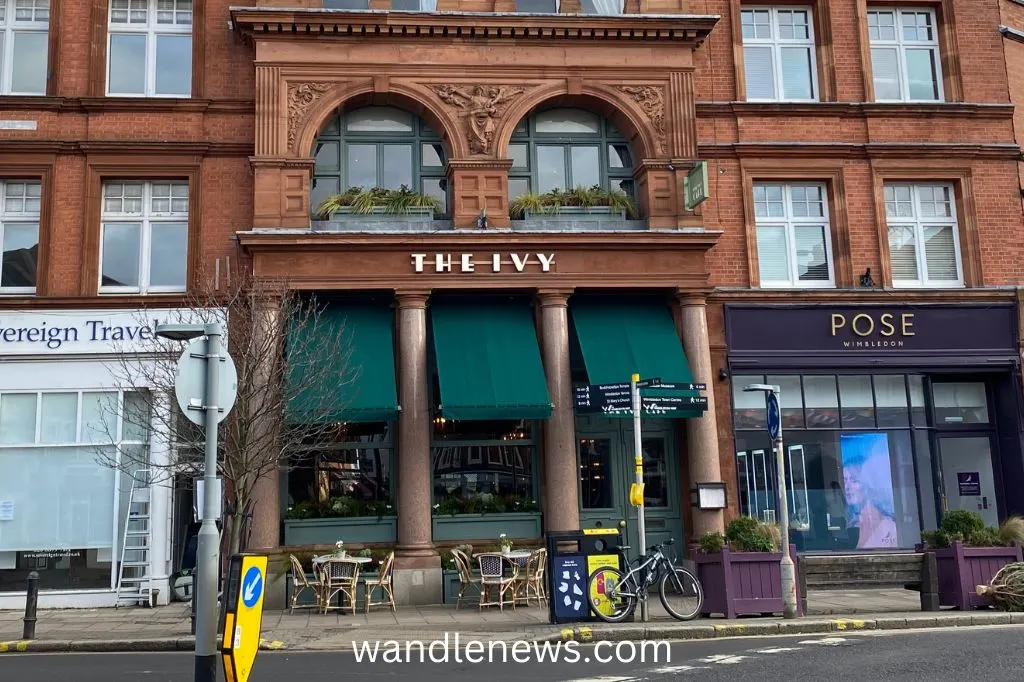 The Ivy Cafe in Wimbledon Village serves brunch on Saturdays, Sundays and bank holidays. Their menu includes eggs benedict with thick cut chips, and hot buttermilk pancakes.
This restaurant is located in the heart of Wimbledon village, and is the perfect spot if you want to go for a walk on Wimbledon Common afterwards.
Must-try: Avocado benedict and chips
2. Bill's Wimbledon Restaurant
20 Hartfield Rd, London SW19 3TA. Tel: 020 8054 5396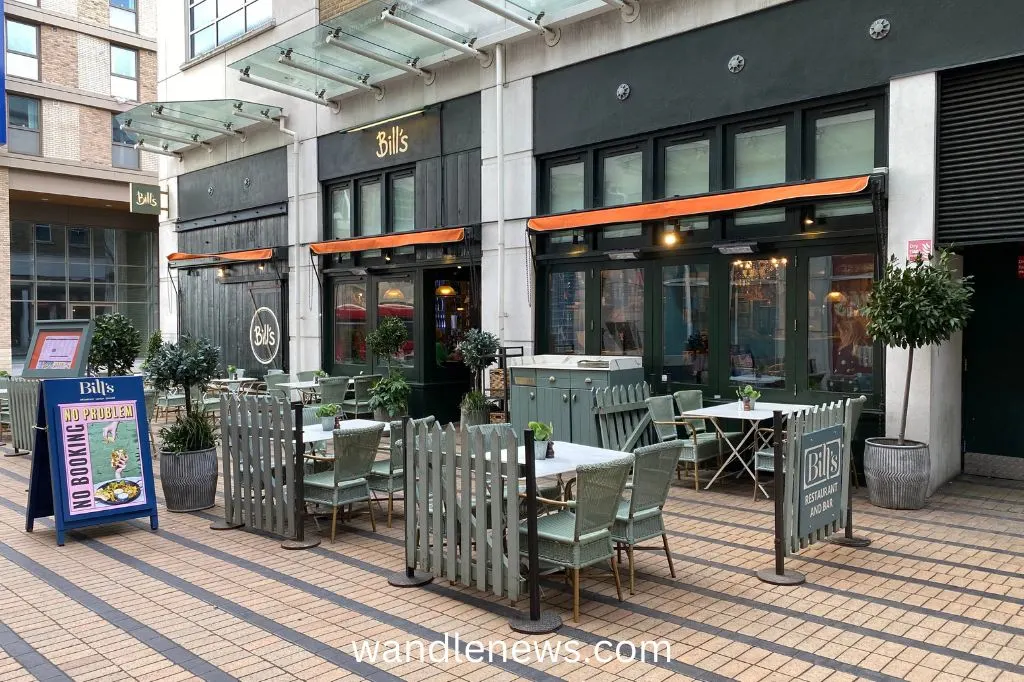 Bill's in Wimbledon is located just off The Broadway, about 2 minutes from Wimbledon station. Bill's Big Brunch includes fried eggs, sausage, baked beans, and black pudding & toasted sourdough.
They also serve avocado on sourdough, and a classic eggs benedict with fries.
Must-try: Mediterranean breakfast (two poached eggs, feta, chopped salad, labneh, chilli oil & toasted flatbread)
3. Megan's in the Village Restaurant
86 High St, London SW19 5EG. Tel: 020 3411 5550
Megan's in the Village has a wide brunch menu, with lots of options for vegetarians and vegans. Their menu includes smashed avocado on sourdough, scrambled turmeric tofu, eggs royale, and shakshouka baked eggs.
Megan's also have restaurants in Balham and Clapham.
Must-try: Free-range eggs on sourdough
4. Cote Wimbledon
8 High Street Wimbledon, London SW19 5DX. Tel: 020 8947 7100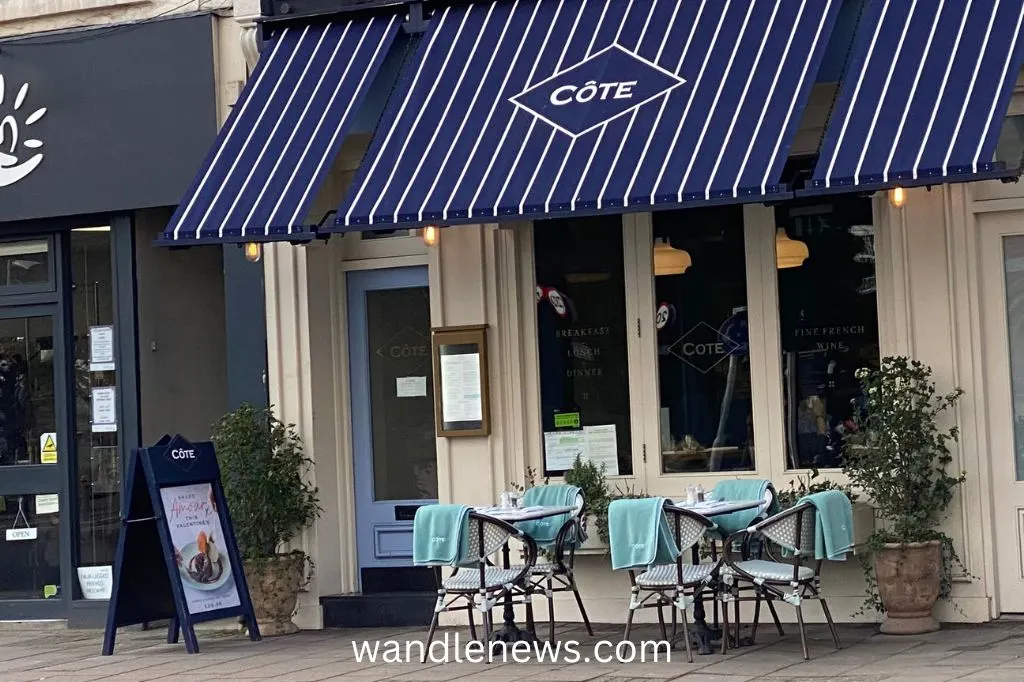 Cote in Wimbledon serve brunch every weekend from 11:30am- 2pm. If you're looking for a boozy brunch, this would be a great place to go as they serve bloody marys and mimosas while you're waiting for your food.
The menu includes eggs florentine, eggs royale, and French toast with brioche, berries, crème fraîche, and maple syrup.
Must-try: Vegetarian breakfast
5. 601 Queen's Road
Centre Court Shopping Centre, 4 Queen's Rd, London SW19 8YE. Tel: 020 3907 6788
601 Queen's Road is located right next to Wimbledon station. It's a great brunch or breakfast place with lots of options from house-made granola, to fresh fruit salad, to salmon on toast. They also serve porridge, and free range eggs on toast.
This is the perfect place if you are looking for somewhere close to the train station. It has a great atmosphere and good food.
Must-try: Winter spiced porridge
6. DropShot Coffee
281 Wimbledon Park Rd, London SW19 6NW. Tel: 07445 673405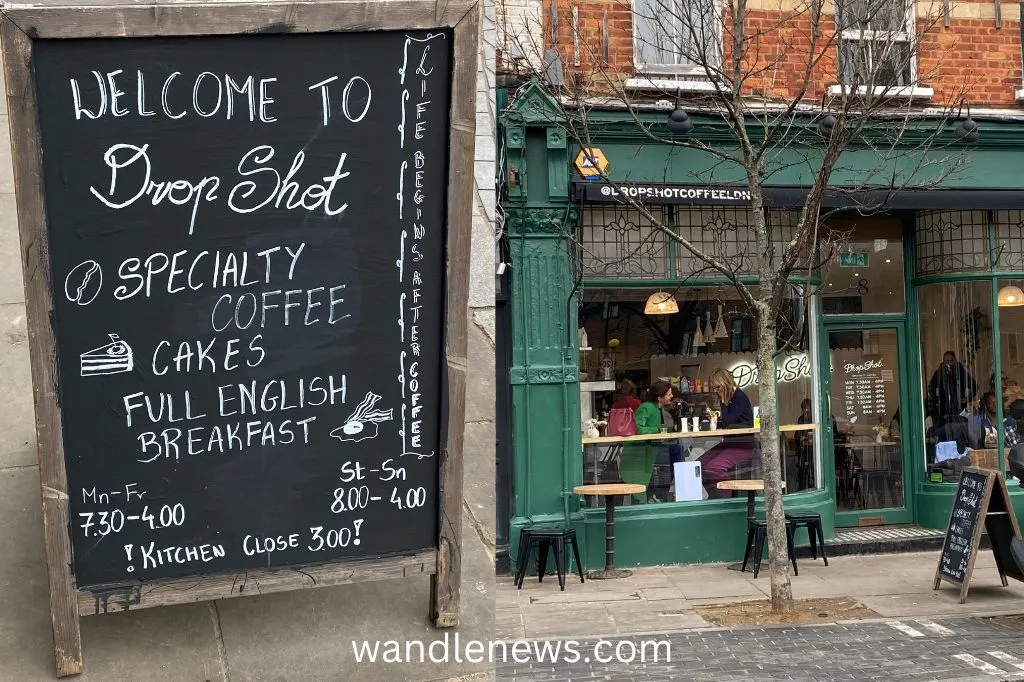 DropShot Coffee is a short walk from Wimbledon station, on the corner of Leopold Rd. This place serves the best coffee, as well as a hearty breakfast. Their menu includes banana bread, home made granola, and egg and salmon on toast.
This is a bit further away from the station compared to other restaurants in this post, however its my top choice if you are looking for good coffee!
Must-try: English muffin with poached eggs and hollandaise sauce, topped with salmon
7. Maison St. Cassien
71 High St, London SW19 5EE. Tel: 020 8944 1200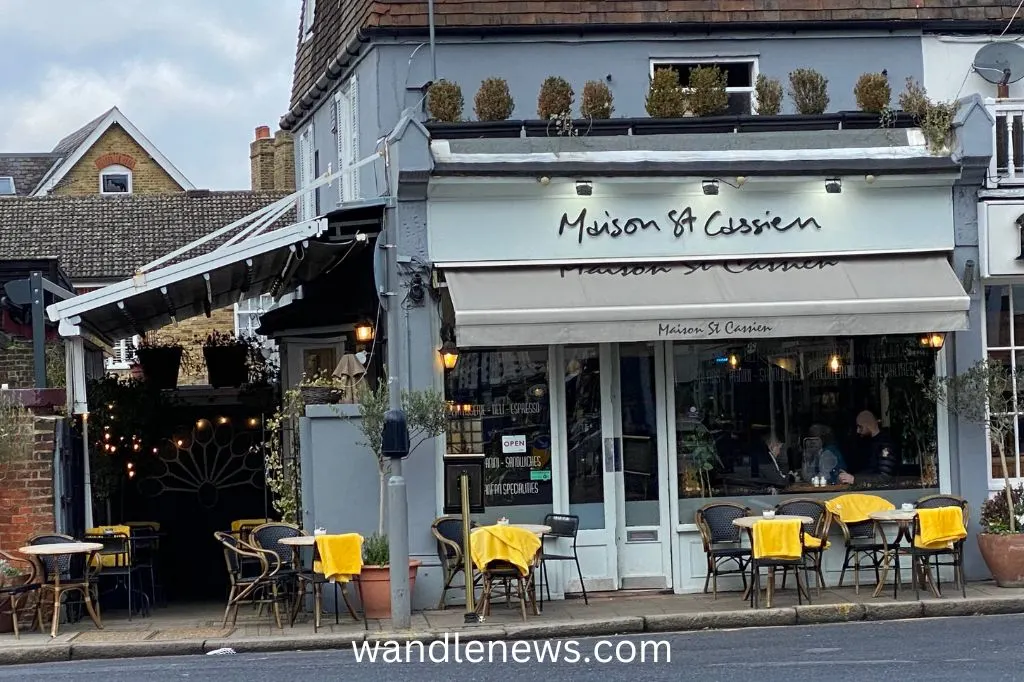 Maison St Cassien is a great brunch option for tennis fans, as Andy Murray and Maria Sharapova have both eaten here, and are fans of the food. This cute cafe is located in Wimbledon Village, and has a relaxed atmosphere.
The menu includes smoked salmon toasted bagel with cream cheese and chives, creamy scrambled eggs, and Greek yoghurt with fresh, granola or muesli.
Must-try: Egg Benedict, served with spinach, salmon & toasted muffins
8. Bonjour Brioche
88 Quicks Rd, London SW19 1EX. Tel: 020 8543 0563
Bonjour Brioche is about a fifteen minute walk from the station, and is tucked away on a residential street, however its one of the best brunch spots I visited. They serve halloumi bagel, banana bread, and salted beef on sourdough.
This is a great spot if you are looking for a Wimbledon cafe that's away from the hustle and bustle of the main high street. It's also a great option if you want somewhere close to South Wimbledon tube station.
Must-try: Blueberry pancake served with caramelised bananas, yoghurt and maple syrup
9. All Bar One Wimbledon
37-39 Wimbledon Hill Rd, Greater, London SW19 7NA. Tel: 020 8946 9072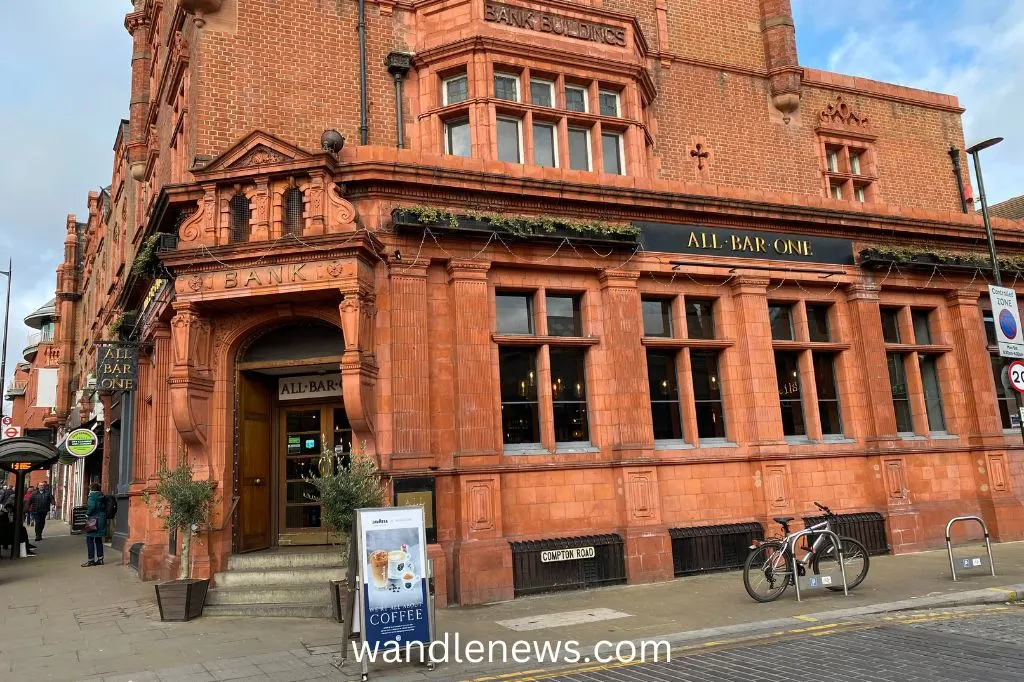 All Bar One in Wimbledon is a great location for larger groups as they have bigger tables than most of the other brunch spots. It's also a great location for the station or Wimbledon Theatre.
The menu includes shakshuka, as well as full, veggie and vegan breakfasts.
Must-try: Toasted English muffin topped with Scottish smoked salmon and poached free range eggs, served with omega & sesame seed sprinkle and lemon hollandaise
10. Carluccio's
25 High Street Wimbledon, London SW19 5DX. Tel: 020 4511 9158
Carluccio's in Wimbledon serve all day breakfast, so you don't have to rush to get there before lunchtime. Their menu includes avocado, and smoked salmon with poached eggs, spinach with poached eggs and hollandaise, and toast with jam.
This restaurant is located in Wimbledon Village, and is a short walk away from Wimbledon Common.
Must-try: Frutta e Cioccolato Pancakes (three pancakes topped with fresh berries and yoghurt, served with a warm chocolate & hazelnut sauce)
Map of Places to Have Brunch in Wimbledon
Places to Visit & Things to do in Wimbledon
The Post was About the Best Places to eat Brunch in Wimbledon
Thank you for reading my post about the best places to brunch in Wimbledon. If you have tried any of the restaurants listed in this post, please leave me a comment below and let me know your thoughts.