Wandsworth Common has a diverse range of brunch options, from classic egg dishes to sweet and savoury delights. This post is a round up of the best places to enjoy brunch in Wandsworth Common.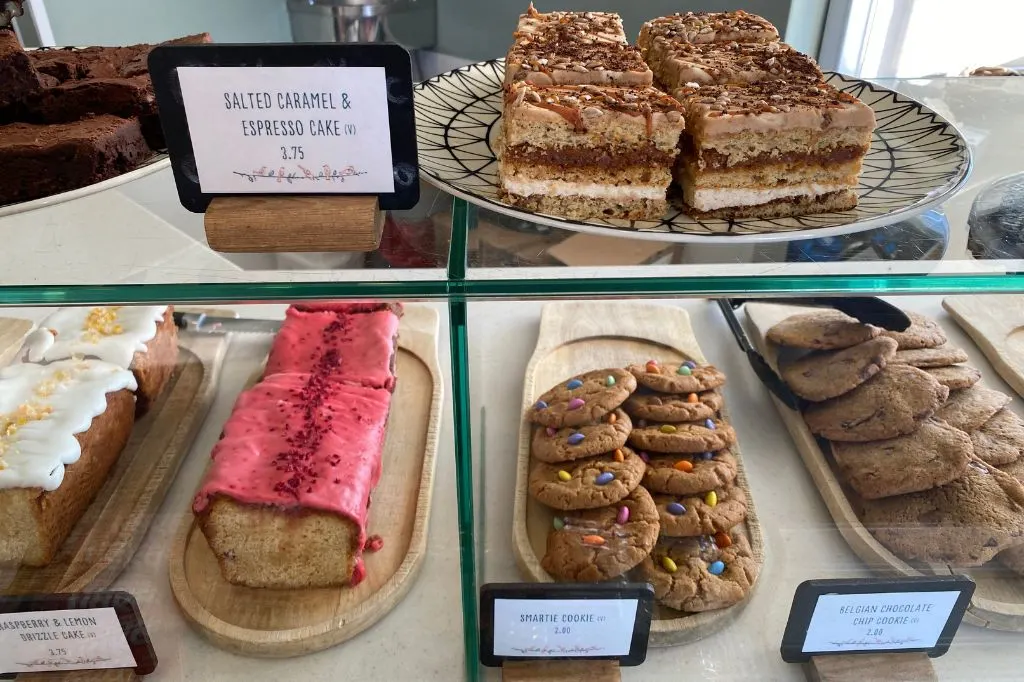 ---
6 Places to Brunch in Wandsworth Common
---
Looking for brunch spots in South London? Check out my other posts here!
1. Skylark Café
Wandsworth Common, Dorlcote Road, London SW18 3RT
The Skylark Cafe is located in the heart of Wandsworth Common, next to the tennis courts. They have an all day brunch menu which includes avocado on sourdough, smoked salmon bagel and great coffee!
This restaurant serves brunch from 9am until 3:30pm. They are dog and family friendly, and have lots of outdoor seating. They also have some fantastic cakes! My favourite is the salted caramel and espresso cake (shown in the photograph below).
Must-try: The Garden Breakfast (poached or fried Cacklebean eggs, house baked beans, avocado, tomato chutney, sweetcorn fritter, sourdough toast & butter)
2. Flotsam & Jetsam
4 Bellevue Parade, London SW17 7EQ. Tel: 020 8672 7639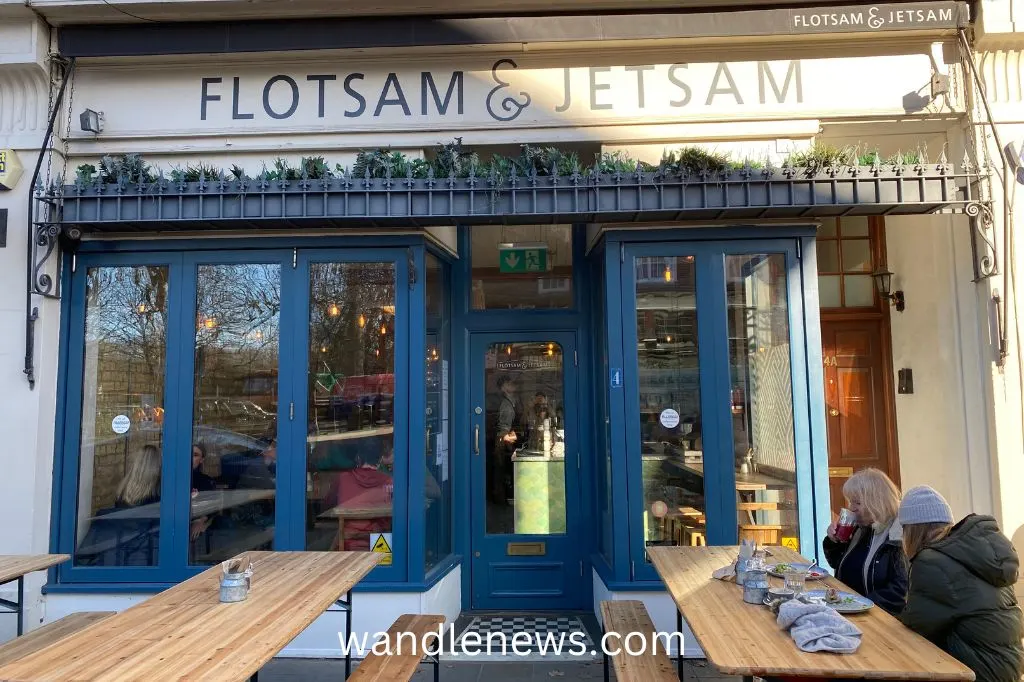 Flotsam & Jetsam have a delicious breakfast menu which includes eggs benedict, eggs florentine or royale, and a matcha-chia brekkie bowl. They also have a selection of healthy drinks including beetroot, turmeric or matcha lattes.
This restaurant serves brunch from 8am-4pm on weekends and 7:30am-4pm on weekdays. It's the perfect place if you're looking for a light lunch, with some good coffee!
When we visited we tried the smashed avocado and feta, and eggs royale (shown in the photographs below).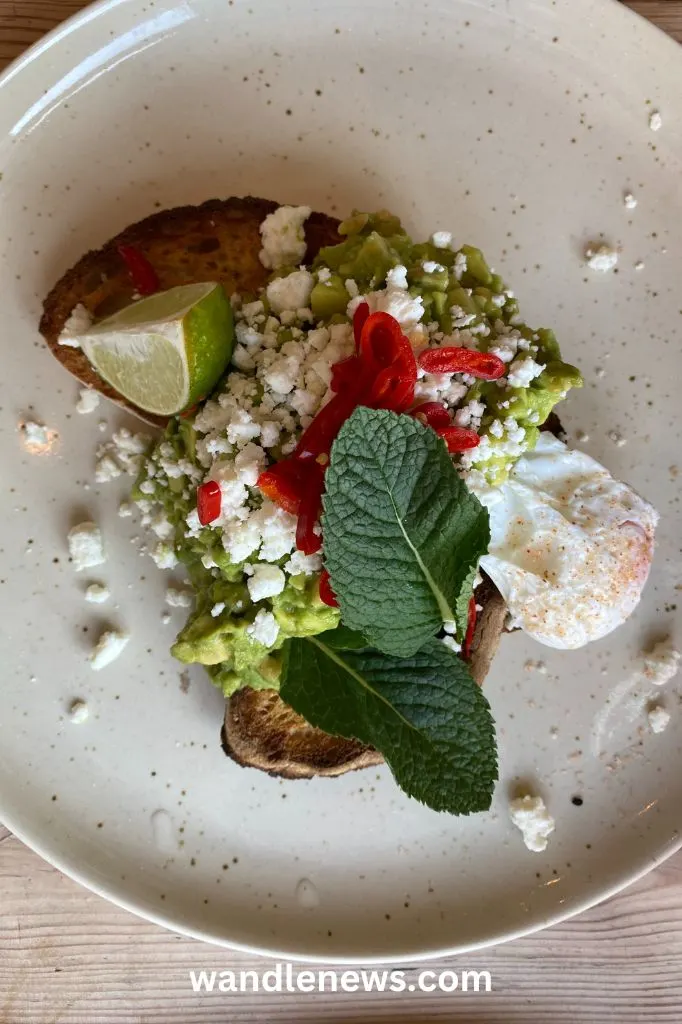 Must-try: Smashed avocado and feta
3. The Toast Rack Bake House
314 Trinity Rd, London SW18 3RG. Tel: 020 8870 5865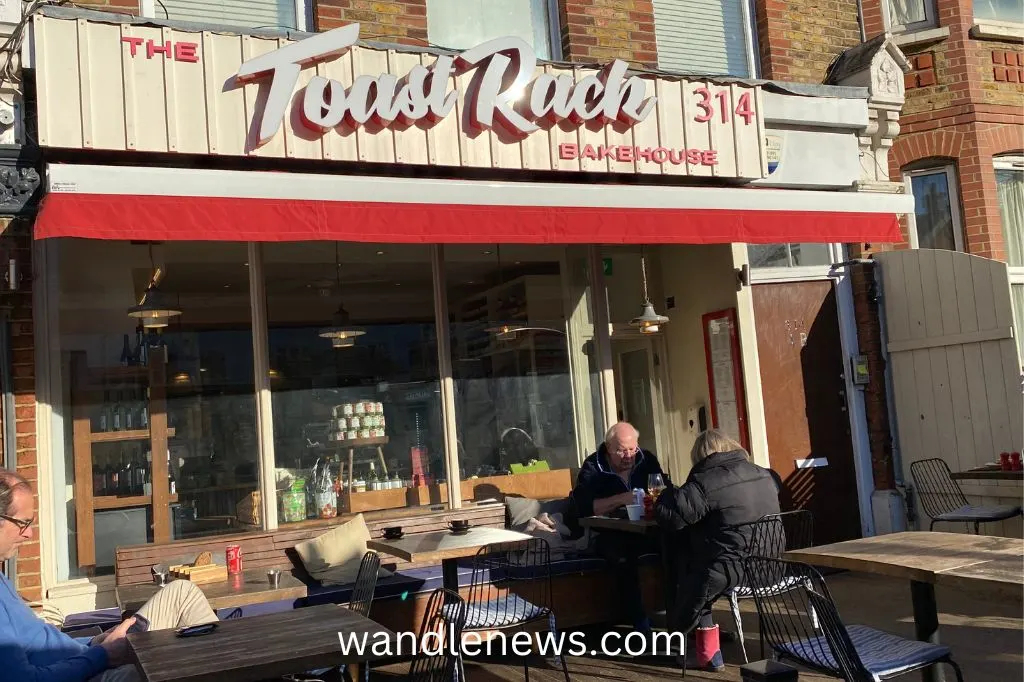 The Toast Rack Bake House opens at 7am and serves brunch until 5pm. Their menu includes porridge, granola, and waffles, as well as traditional egg dishes like eggs royale. They also have delicious coffees, teas, smoothies, spiced milks, and freshly squeezed juices.
This restaurant is located on Trinity Road, opposite The County Arms pub. They have outdoor seating, and private booths inside. They are also known for their delicious fresh cakes, some of which are shown in the photograph below.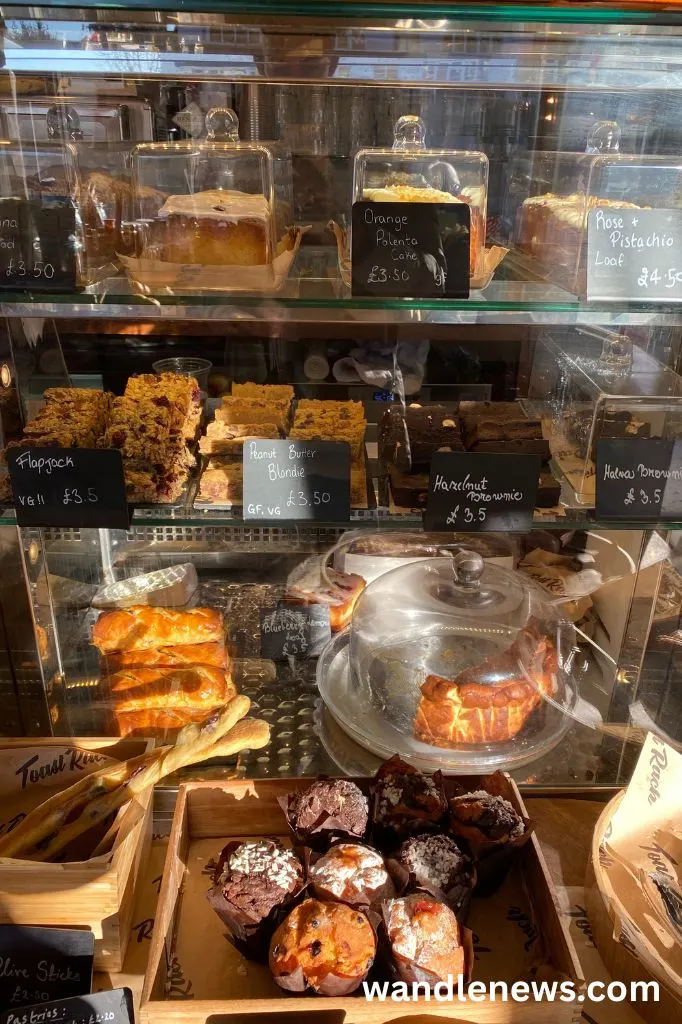 Be aware that on a Saturday morning the Toast Rack Bake House gets very busy. They have large booths inside but often you have to wait for a table. When we went we found the staff quite impatient and unhelpful. They told us to wait outside in the rain, and we ended up having to wipe down the chairs ourselves. In the end we got a booth inside, but we found the service very slow, and they forgot to bring my friend's drink. The food however was delicious. Below are some photographs of our brunch.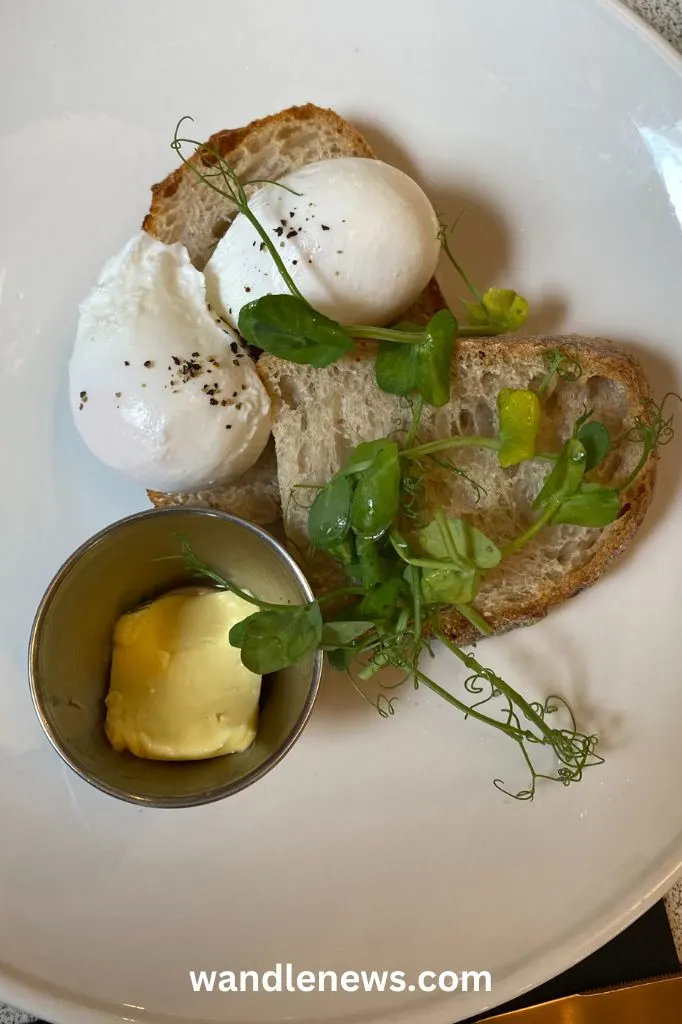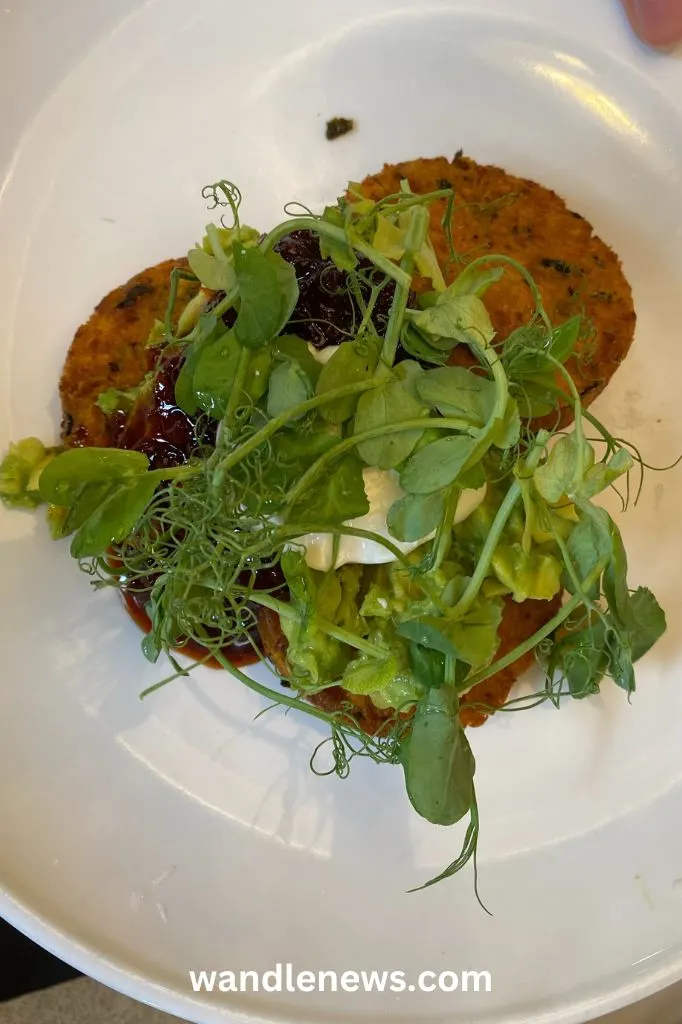 Must-try: Belgian waffles
4. Brinkley's Kitchen
35 Bellevue Rd, London SW17 7EF. Tel: 020 8672 5888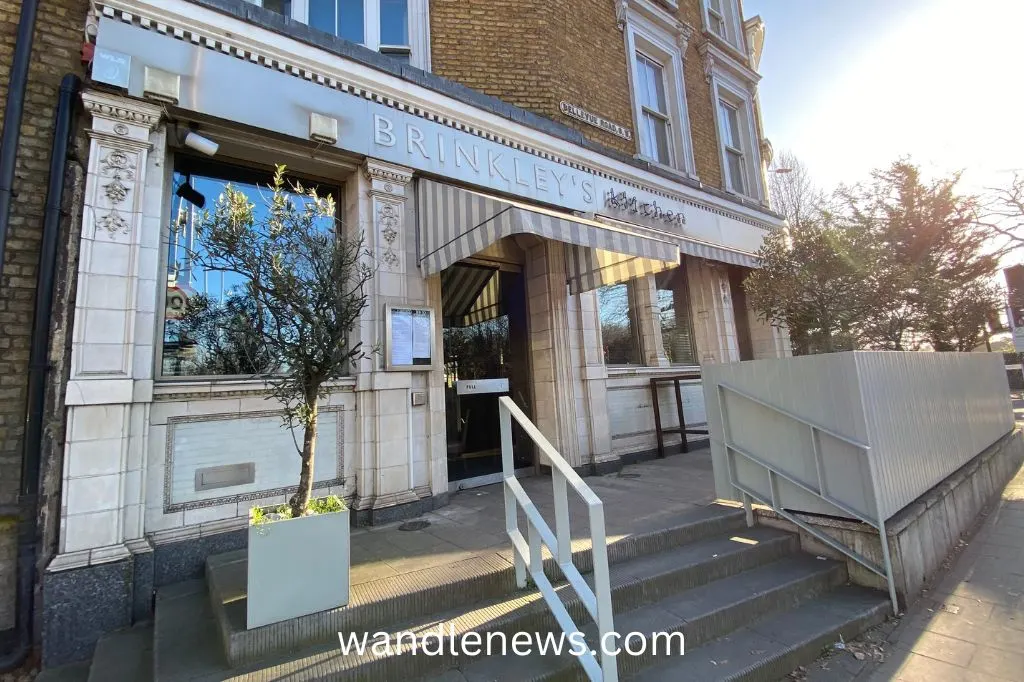 Brinkley's Kitchen only serves brunch on Saturdays and Sundays from 11am-4pm. Their menu at the weekend includes a full English breakfast, and eggs benedict with hollandaise sauce.
Brinkley's Kitchen is found on the junction of Trinity Road and Bellevue Road. If you're looking for a boozy brunch, this might be a good choice since they have a large wine menu!
Must-try: Full English breakfast
5. Gazette Brasserie Trinity
218 Trinity Rd, London SW17 7HP. Tel: 020 8767 5810
Gazette Brasserie on Trinity Road serve brunch only on Saturdays and Sundays. The restaurant is set in a conservatory, with outdoor seating at the back. Their menu includes tasty treats like crepes, and pain au chocolat, as well as a full French breakfast.
This restaurant serves fantastic coffee, iced teas and and juices. They also have breakfast martinis, bloody Mary's and buck's fizz.
Must-try: Vert – poached eggs, avocado & chia seeds, grilled tartines
6. Prestige Cafe
14 Wandsworth Common, Bellevue Rd, London SW17 7EG. Tel: 020 3417 6389
Prestige Cafe is only a five minute walk from Wandsworth Common train station. It's a small cafe, so might not be a good choice if you are with a large group. Out of all the restaurants I visited this was my least favourite, but I kept it in this list due to its close proximity to the station.
The restaurant opens at 7am and serves sandwiches, scrambled eggs, breakfast rolls, and homemade cakes. It's the perfect spot if you are looking for a coffee shop close to the station, and they also serve a veggie breakfast which includes scrambled egg with avocado and spinach.
Please note – when I visited I was told they don't always serve brunch, so if you plan on coming here, you might want to ring them first to check.
Map of Places to Have Brunch in Wandsworth Common
More Posts Related to Wandsworth
The Post was About the Best Places to eat Brunch in Wandsworth Common
Thank you for reading my post about the best places to brunch in Wandsworth Common. If you know any other great restaurants in the area, please leave me a comment below and let me know!