Are you looking for some fun things to do in Wimbledon this weekend? In this post, you'll find 15 different ideas for exploring this vibrant area of south west London. Whether you're looking for things to do at night, cozy indoor activities, romantic outings, or free experiences, we've got you covered.
15 Fun Things to do in Wimbledon
1. Visit the Buddhapadipa Temple
If you're looking for a relaxing and peaceful activity, try visiting Wimbledon's Buddhist temple. The Buddhapadipa Temple in Wimbledon (also known as Wat Buddhapadipa), is the first Thai Buddhist temple in the UK. Visitors of any faith are welcome to explore the temple grounds, and visit the main temple which is a great place to meditate.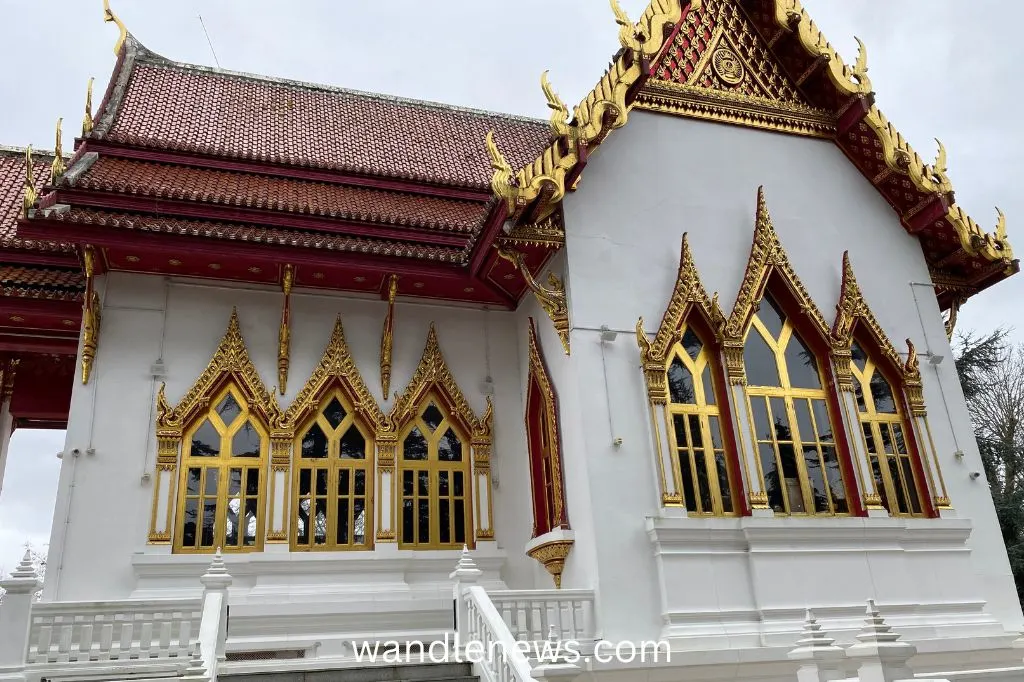 Buddhist monks live in a house within the temple grounds, and offer visitors an opportunity to learn about meditation and Buddhism. Meditation classes take place every weekend, as well as a class in English about the teachings of Buddha.
2. Visit the Wimbledon Lawn Tennis Museum
The Wimbledon Lawn Tennis Museum is the largest tennis museum in the world, and a must-visit destination for any tennis fan.
The museum features a variety of interactive exhibits, and showcases the history of tennis, with a particular focus on the prestigious Wimbledon Championships. Visitors can see the championship trophies, view the outfits of past champions, and even take a tour of Centre Court itself.
3. Go on a Tour of AFC Wimbledon Stadium
AFC Wimbledon Stadium offers stadium tours for sports fans who want a behind-the-scenes look at a professional football club. The tours take place every Tuesday and Wednesday from 9.30am to 10.45am or from 11am to 12.15pm.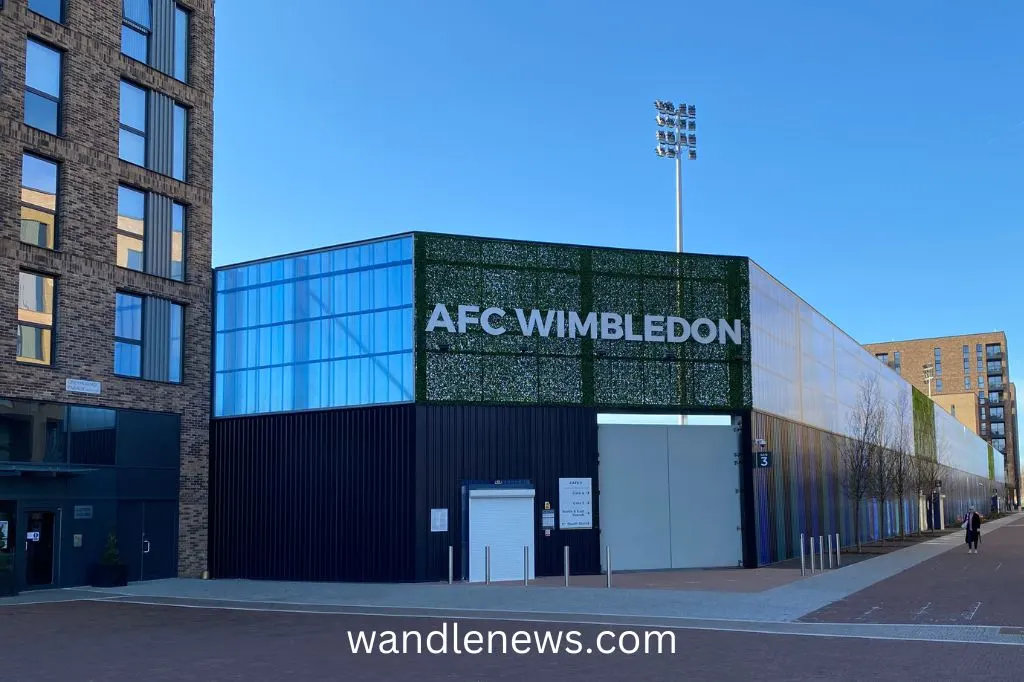 Visitors will be taken through various parts of the stadium, including the players' tunnel, the dressing rooms, and the dugouts. You will also learn about the history of the club, and gain insights into the day-to-day operations of a football club.
4. Go to Wimbledon Saturday Farmer's Market
Wimbledon Farmer's Market can be found at Wimbledon Park Primary School every Saturday between 9am-1pm. It is the perfect destination for foodies or anyone looking for fresh, locally sourced produce.
In addition to the Saturday morning market, there's also a farmers market located in Wimbledon Village every Sunday from 10am-3pm, offering even more delicious options!
5. Visit the Wimbledon Windmill Museum
The windmilll on Wimbledon Common was built in 1817 by a local carpenter named Charles March. He wanted to make sure that Wimbledon had its own mill for local use. Despite the nearby River Wandle being lined with dependable watermills, the people of Wimbledon wanted their own mill even if it meant using less reliable wind power.
The Windmill Museum is located within the Victorian windmill, and is a captivating destination for those intrigued by the history of windmills. It offers a wealth of information about milling, and has working models for visitors to see.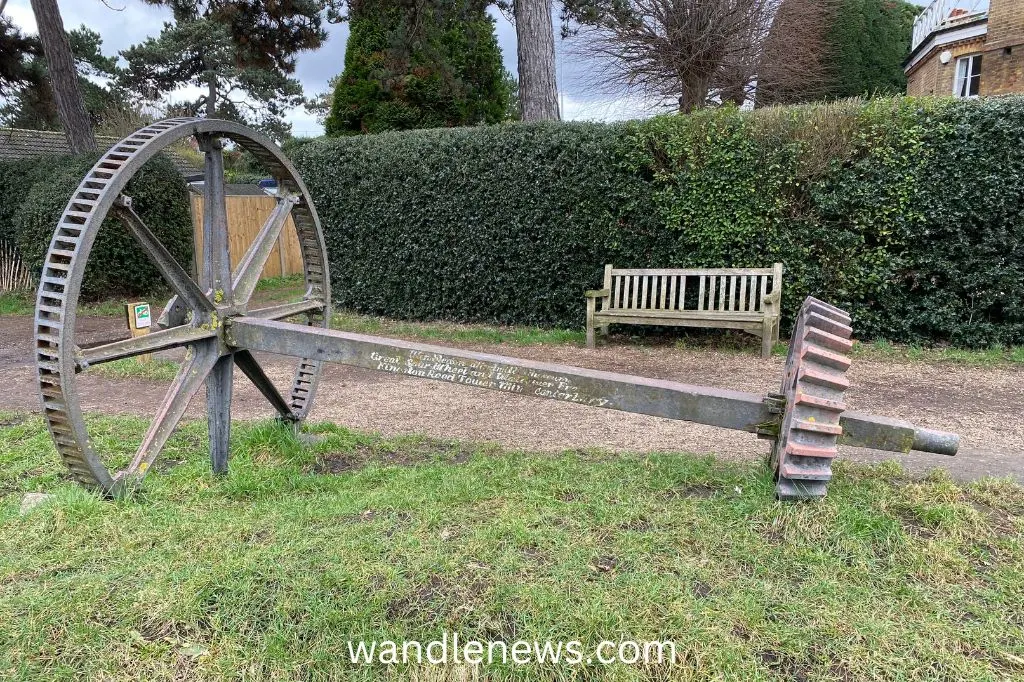 6. Take Your Kids to Polka Theatre
If you are a family looking for fun things to do with young children, the Polka Theatre offers an exciting day out. This lovely theatre was the first in the UK to be designed specifically for children. It promises an entertaining experience for both children and adults, with its dynamic productions, interactive exhibits, and engaging workshops.
7. Watch a Play at the New Wimbledon Theatre
The New Wimbledon Theatre, housed in a stunning grade II listed Edwardian building, is one of London's largest theatres. It is also the only theatre in the country to have a Turkish bath in its basement!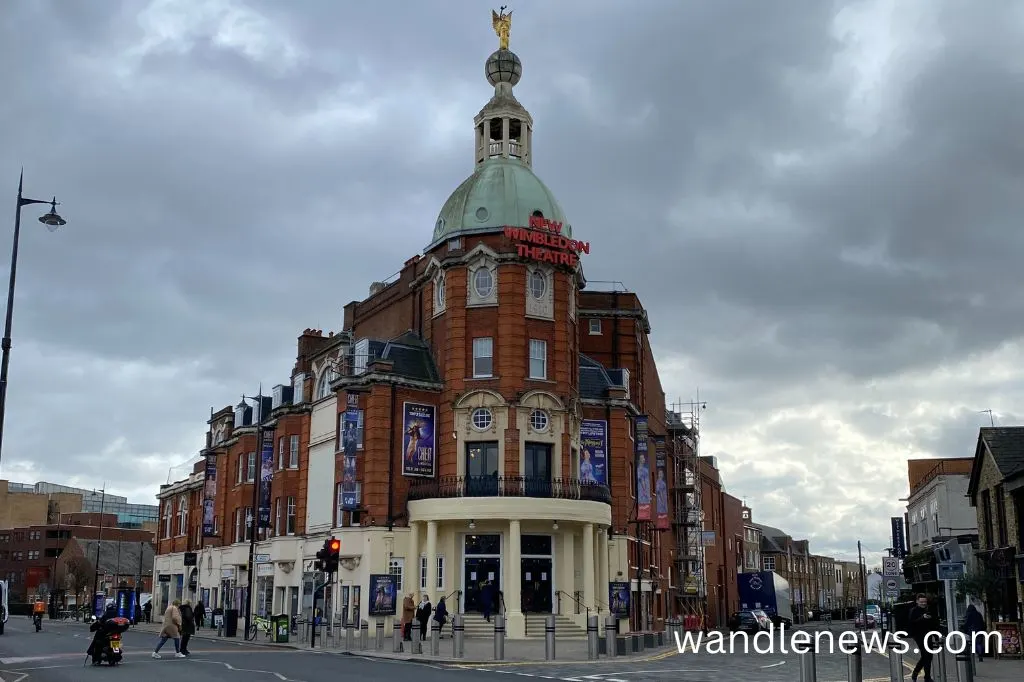 The theatre offers a diverse range of performances, from classic plays and musicals to stand-up comedy and concerts. Its a really fun place to go if you are looking for ideas for a night out. The theatre is also very close to Wimbledon Station and The Broadway where there are good options for dinner.
8. Have Afternoon Tea at Elys
Elys department store in Wimbledon offers a delightful afternoon tea experience in its in-store restaurant. It's the perfect place to go to celebrate birthdays, or other special events.
The menu includes traditional finger sandwiches, scones with clotted cream and jam, and a variety of sweet treats, accompanied by your choice of tea or coffee. The photograph below shows what its like inside. You can see there is plenty of space if you want to go in a group.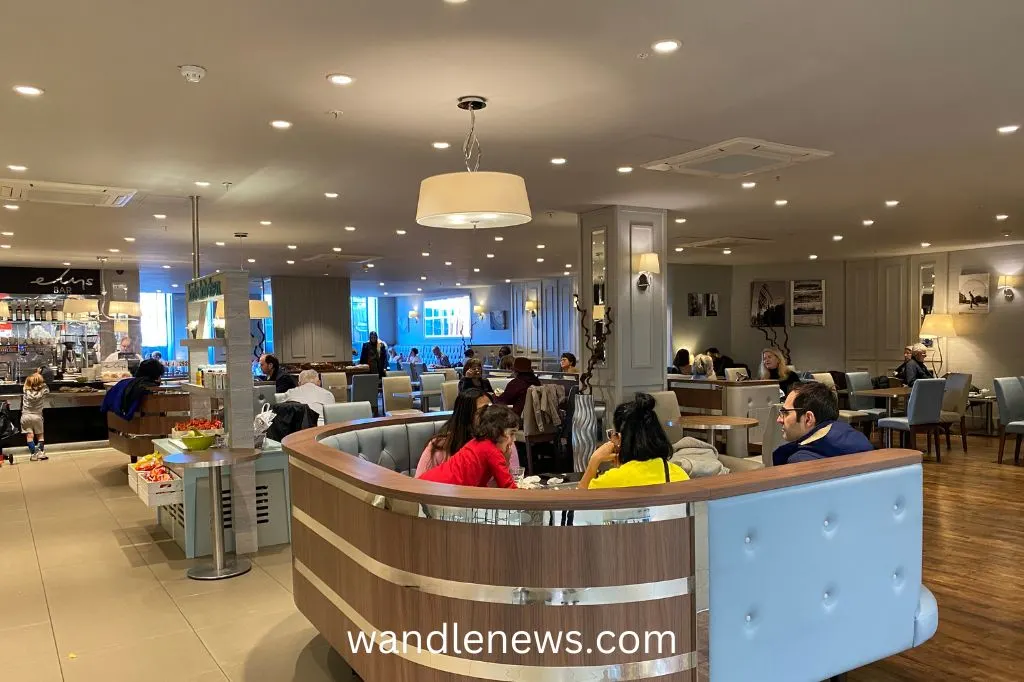 9. Learn How to Make Sushi at Hashi Cooking
If you are interested in Japanese cuisine, Hashi Cooking offers lessons on how to make sushi and sashimi, ramen and gyozas, and other Japanese dishes. The classes are taught by chef and cookbook author, Reiko Hashimoto, who holds the classes at her home near Wimbledon Park tube station.
In the classes you will learn background information on Japanese food traditions, as well as food hygiene and preparations.
10. Visit Cannizaro Park
Cannizaro Park is a public park on the western edge of Wimbledon Common. It has a reputation for its beautiful landscaped gardens which include a sunken garden, water garden, Mediterranean garden and rose garden.
The park, which is run by Merton Council, also has one of the most diverse collections of trees in Greater London, as well as a Gothic style aviary. If you have an interest in horticulture, Cannizaro Park is the perfect place to visit, since it is known for its magnificent plants and rare trees.
11. Go Horse Riding at Wimbledon Village Stables
The horse riding stables in Wimbledon offer horse riding lessons, as well as a members club. You can go on 1 hour rides with a group to enjoy the countryside of Wimbledon Common and Richmond Park.
The stables have a range of well-trained horses, like Hudson shown in the photograph below.
12. Go to a Concert at Southside House
Southside House is a grade II listed building on Wimbledon Common which dates back to Jacobean times. The site of the house was originally a farm with two cottages. These cottages were knocked down and rebuilt in the 1700s, into the house that stands today.
The house is no longer open for tours, however it still occasionally hosts concerts, literary evenings, and other activities. They also offer Reiki healing which takes places in a beautiful yellow room.
If you get a chance to visit, it's well worth it. Inside, the house has a magical atmosphere, and a beautiful collection of art, photographs, and antiques.
13. Visit the Wimbledon Museum
The Wimbledon Mueseum is a small museum with displays about the history of Wimbledon's town, village and common. It is open every Friday, Saturday and Sunday. Visitors can learn about the local area's past, including Wimbledon's architecture, industry, and notable residents.
14. Go for a Walk on Wimbledon Common
Going for a walk on Wimbledon Common is a lovely way to experience the natural beauty of the area. Wimbledon and Putney Commons are made up of four open spaces: Wimbledon Common, Putney Heath, Putney Lower Common and the Richardson Evans Memorial Playing Fields.
The diverse range of habitats on the commons, include woodland, shrubs, and mown grassy areas. These all support a wide variety of plant and animal life. In addition, there are nine ponds that provide important habitats for birds, insects, and other aquatic life.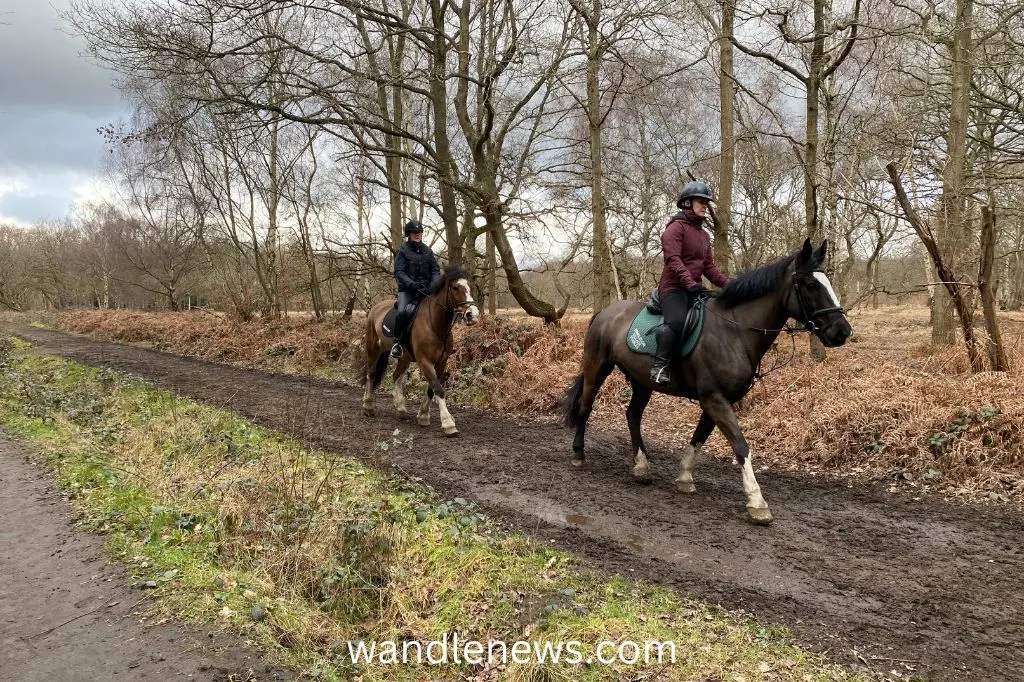 15. Play Beach Volleyball in Wimbledon Park
If you enjoy outdoor activities, Wimbledon Park has a range of facilities including beach volleyball courts. They are open seven days a week from 9am-6pm, and you can book them for one hour slots.
Wimbledon Park also has an athletics track, tennis courts, and bowling green, as well as other sports facilities. It also has one of the largest lakes in South London where you will find a water sports centre.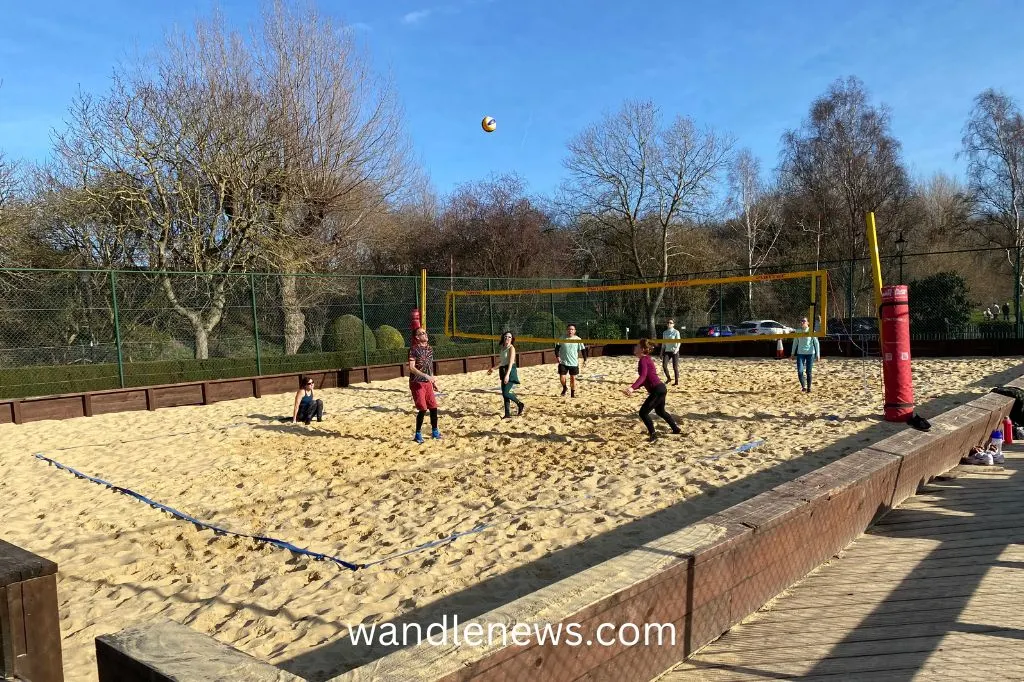 Map of Fun things to do in Wimbledon
All of the fun things to do in Wimbledon, that were mentioned in this post, are plotted on the map below.
Other Posts Related to Wimbledon
This Post was About Fun Things to do in Wimbledon this Weekend
Thank you for reading my post about fun things to do in Wimbledon. If you have any other ideas that aren't mentioned in this post, please leave me a comment below.