Wimbledon is a desirable suburb of south London, known for its annual tennis championships. It offers the perfect balance of city and country life, with its close proximity to central London, and quaint atmosphere of Wimbledon Village. This post is all about what it's like living in Wimbledon.
Is Wimbledon a Nice Place to Live?
Wimbledon can be broken into different areas such as Wimbledon Village, the Broadway or the Town, Wimbledon Chase, Wimbledon Park, and South Wimbledon. Each area has a completely different atmosphere.
In this post I have listed all the things I think are great about Wimbledon as a whole, including its green spaces, brunch spots, restaurants and theatres. I also mention some of the facilities available to local residents such as an athletics track, and horse riding stables.
I hope my post is helpful to you if you are thinking about moving to the area. Overall, I think Wimbledon has plenty of positives, and would make a fantastic place to live.
Map of Wimbledon
A Guide to Living in Wimbledon
1. Green Spaces
If you're a fan of the great outdoors, Wimbledon is home to several beautiful parks and green spaces. These include Wimbledon Common, which has a rich history dating back to the Iron Age, Wimbledon Park, and Cannizaro Park.
Additionally, Wimbledon is close to Richmond Park, which is the largest Royal Park in London. Richmond Park covers over 2,500 acres, and is home to ancient oak trees and roaming deer.
2. Transport Links
Wimbledon benefits from excellent transport links, with several train, tube, and tram services running through the area. They include the District Line, Northern Line, Tramlink and South Western Railway network.
Additionally, Wimbledon is well-served by buses and is situated near major road links, making it easy to get around by car or bike.
More information about Wimbledon's transport links is listed below.
Trains, Tube and Tram
The main train station in Wimbledon town centre has frequent trains running to Clapham Junction and London Waterloo. It also connects with District Line tube services and the London Tramlink.
Overground trains also stop at Wimbledon Chase, Raynes Park, and Haydons Road.
Other connections with the London underground include South Wimbledon tube station, on the Northern Line, and Wimbledon Park station, on the District Line.
Bus
There are several bus routes which pass through Wimbledon, providing easy access to Tooting, Kingston, Putney and Richmond. These include the 57, 93, 131, 156, 163, 164, 200, 219 and 493.
Airport
Wimbledon is conveniently located to get to both Heathrow and Gatwick Airports, with Heathrow Airport being 40 minutes away, and Gatwick Airport 45 minutes away by taxi.
3. Restaurants
Wimbledon has a vibrant restaurant scene, which includes a wide range of culinary options to suit all tastes and budgets. The area is particularly well-known as a popular place for young professionals to meet for brunch at the weekends.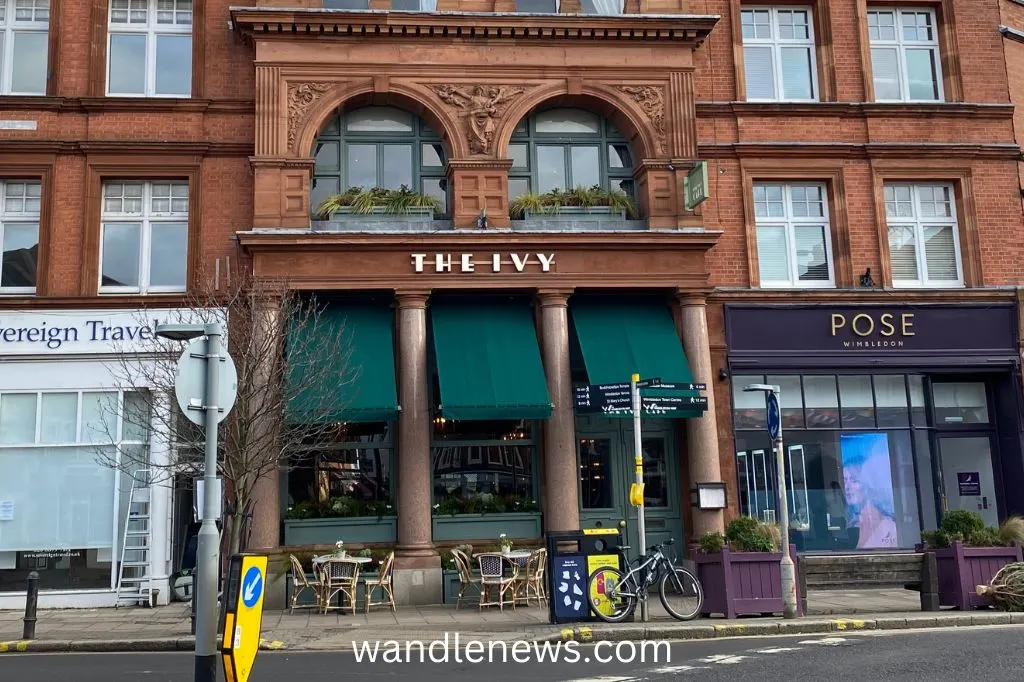 In addition to The Ivy in Wimbledon Village, some of the other popular dining destinations in the area include Bills just off Wimbledon Broadway, Megan's in the Village, and Thai Tho.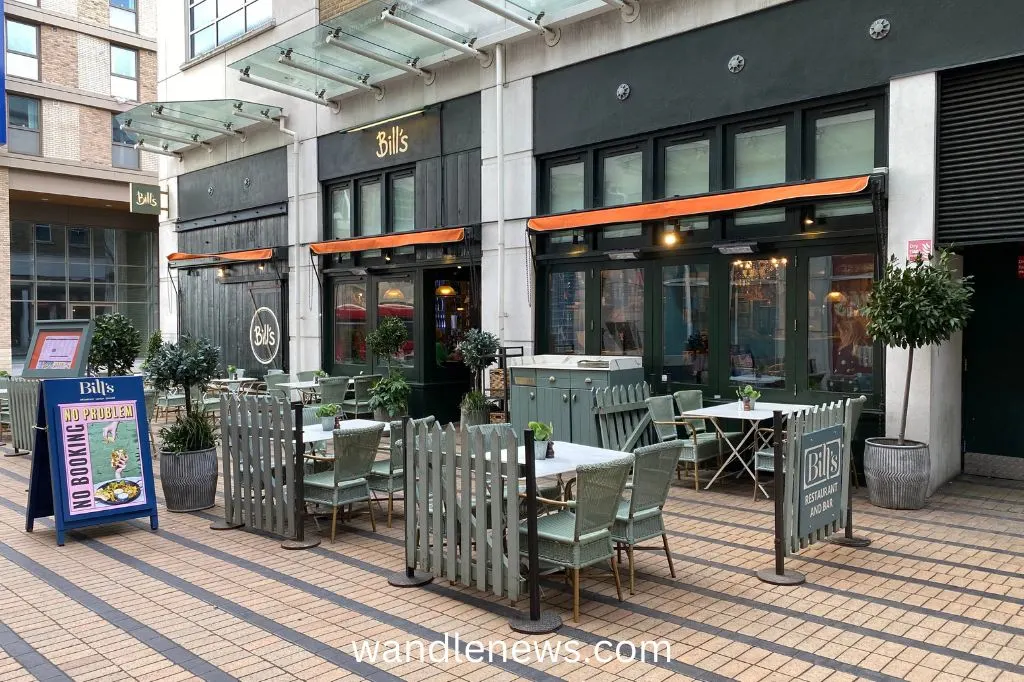 4. Pubs
Wimbledon has a rich pub culture, and the area is home to many historic and modern drinking establishments. The oldest is the Rose & Crown, which was built in 1659, and was originally the terminus for stage coaches travelling to Putney and London.
Other popular pubs in Wimbledon include The Dog & Fox and The Crooked Billet, both of which are located in Wimbledon Village, and a short walk from Wimbledon Common.
5. Shopping
Wimbledon is a great location for shopping, and has a wide range of options to explore.
The main train station is located right next to Centre Court Shopping Centre which is home to a range of stores, including popular high street names like The Body Shop and Boots, and food outlets like Tesco.
If you can't find what you're looking for there, Ely's department store is only five minutes away, on the main high street, and sells homeware, clothing, and beauty products.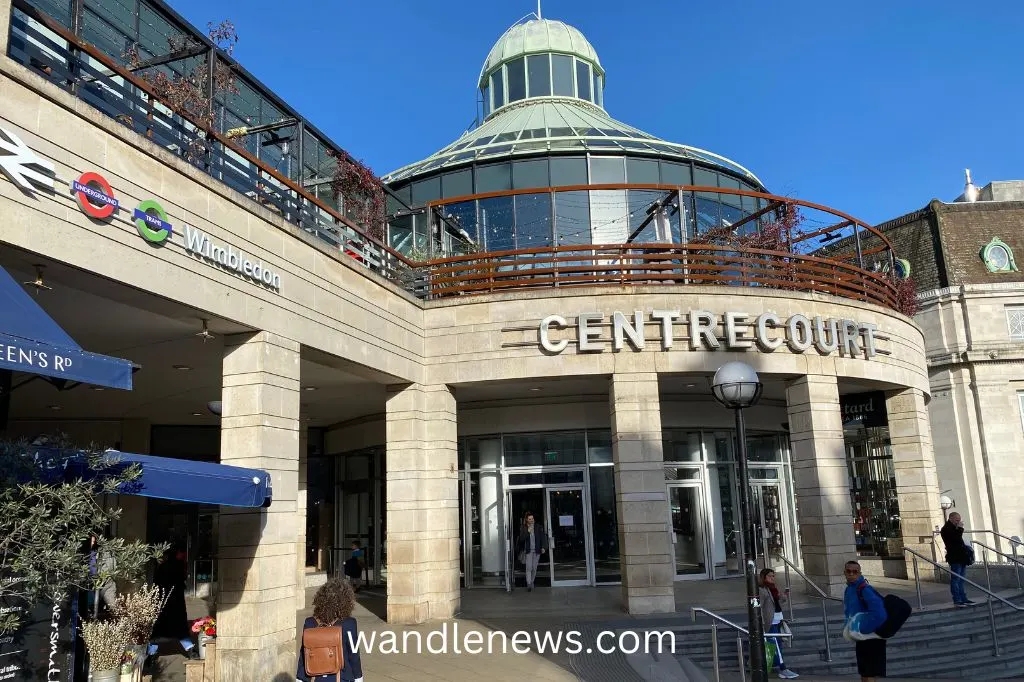 For more luxury items, Wimbledon Village is your best bet. It has mixture of boutiques, luxury food stores, art galleries, and two spas for dogs!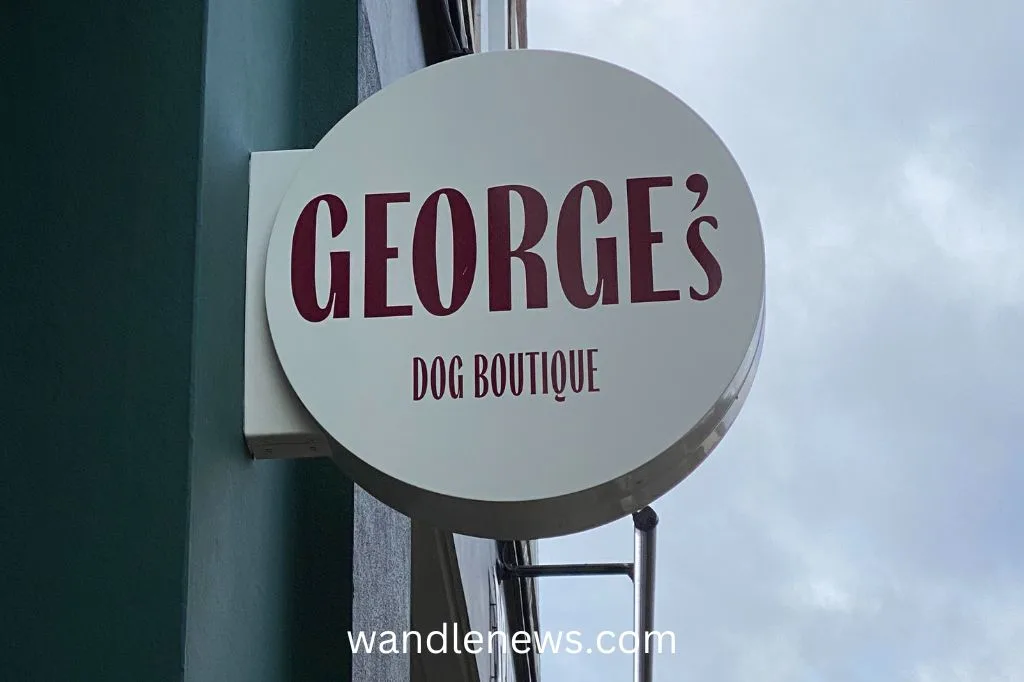 6. Theatre
The New Wimbledon Theatre located in The Broadway area, is the eighth largest theatre in London, and the only theatre in the country that has a Victorian-style Turkish bath in the basement!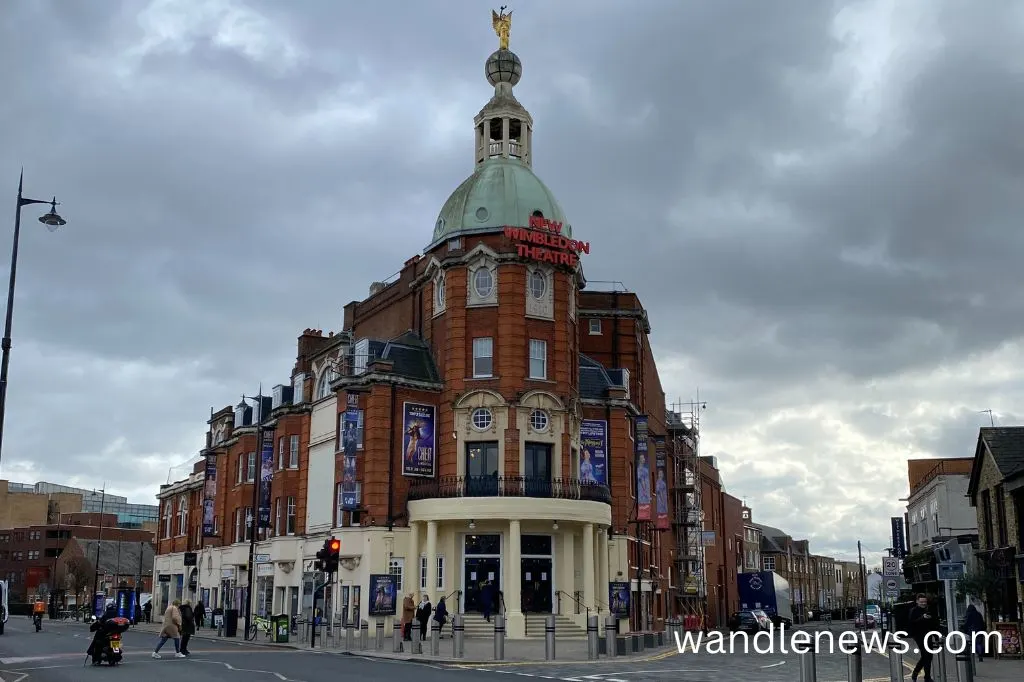 The theatre offers popular West End shows, musicals, plays, comedy performances, and pantomimes.
7. Children's Theatre
Only walking distance from the New Wimbledon Theatre is a specialist children's theatre called Polka. Polka children's theatre offers educational performances and activities for children aged 0-12. It is the only theatre in the UK dedicated exclusively to children, and a valuable resource for families in the local area.
8. Tennis Championships
The annual Wimbledon Tennis Championships take place every year in July. At this time Wimbledon is transformed into a bustling hub of activity, with tennis enthusiasts and fans from around the world coming to witness the world's best players compete.
The atmosphere is electric at this time, and the whole of Wimbledon comes alive with a variety of tennis events and celebrations, making it an exciting time to be here! Normally the piazza outside Morrisons is transformed into a free viewing area, with big screens and deck chairs for the public to use.
9. Wandle Trail
The Wandle Trail passes through Wimbledon in the Plough Lane area. This is a path alongside the river Wandle, which runs from Croydon and Carshalton, to Wandsworth where it meets with the river Thames. The Wandle Trail is a popular place for walkers, anglers, and nature lovers living in Wimbledon.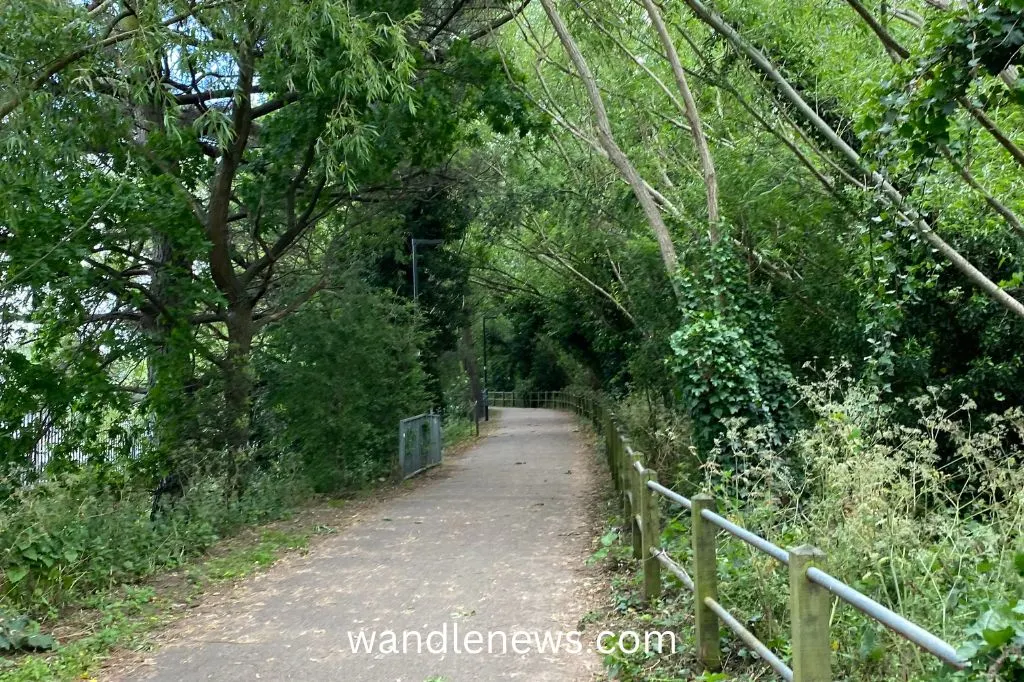 10. Sports Facilities
Since Wimbledon has an international reputation for tennis, it's not surprising that it has many sports facilities for local residents. They include an athletics track in Wimbledon Park, beach volleyball courts, stables that offer horse riding, netball courts, outdoor table tennis, and a water sports centre offering sailing, canoeing and kayaking.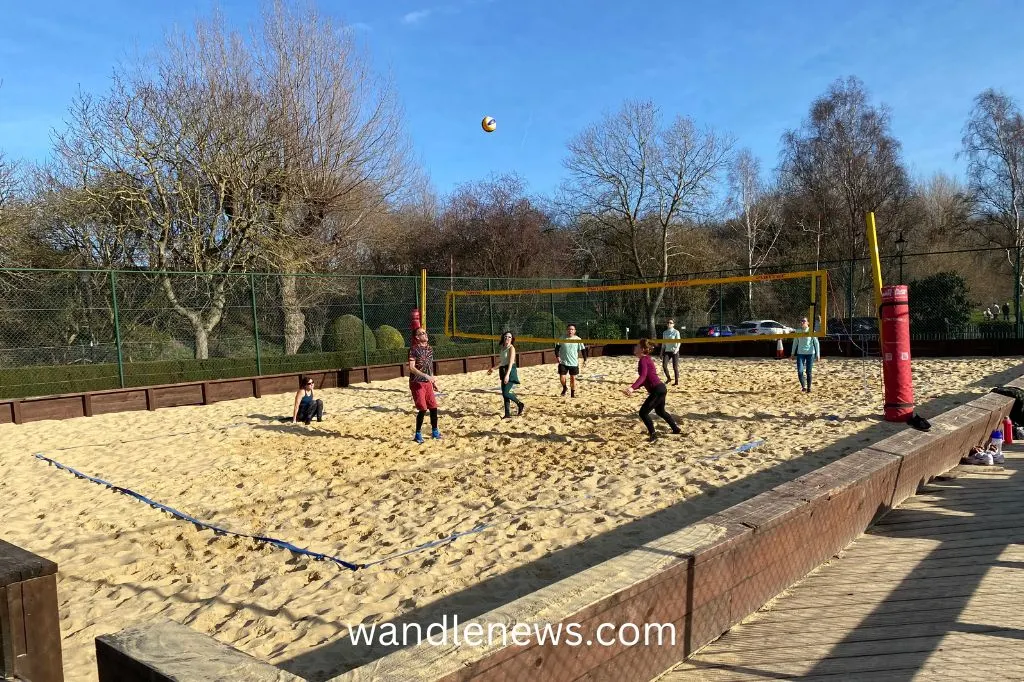 11. Housing
Wimbledon is a desirable area of London to live, so it's not surprising that the house prices here are higher than other areas of London. This is especially in the Wimbledon Village area, which has had several celebrity residents, including musician James Morrison and TV personality Simon Cowell.
There is a large difference in property value in the different areas of Wimbledon however, with Wimbledon Village property prices being far higher than anywhere else.
This is partly because Wimbledon Village is located at the top of a hill, where it has cleaner air quality, and spectacular views over the whole of London. Wimbledon town on the other hand, is at the bottom of the hill, and doesn't have the same views, or open green space as the Village.
The photographs above and below show houses in Wimbledon Village, which are close to the The All England Lawn Tennis and Croquet Club.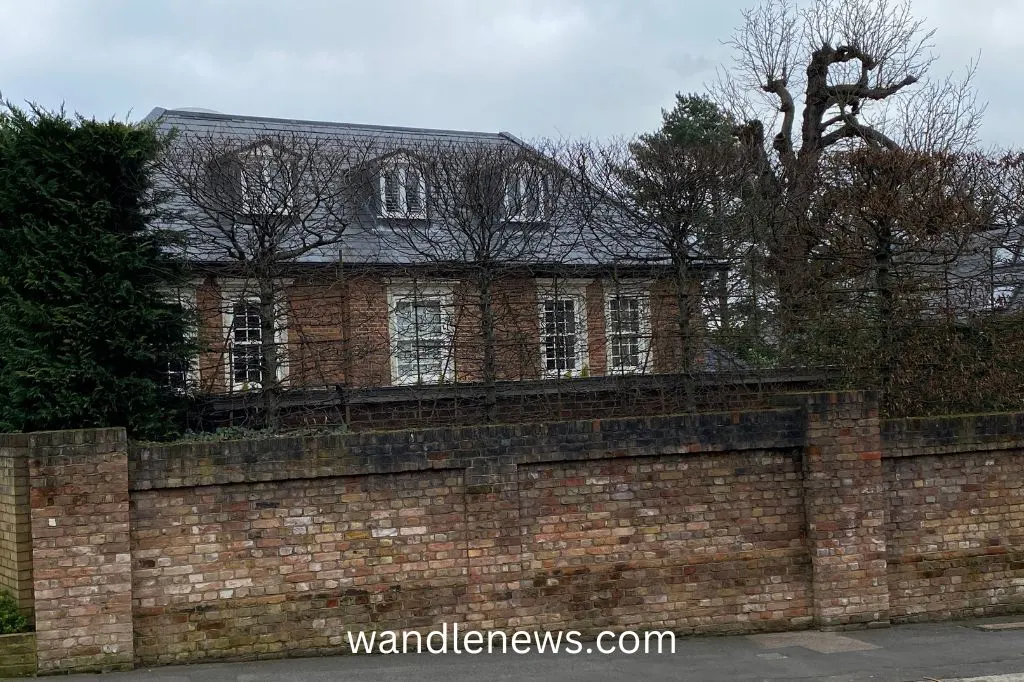 FAQs About Living in Wimbledon
What Neighbourhood is Wimbledon in?
Wimbledon is located within the London borough of Merton.
Is Wimbledon a Posh Area?
Mostly yes, but like anywhere in London, Wimbledon is a mixed area. The part of Wimbledon which is considered posh is Wimbledon Village.
Is Wimbledon in the Oyster Zone?
Wimbledon is in zone 3 in the Travelcard zones.
Other Posts About Wimbledon
This Post was About Living in Wimbledon
Thank you for reading my post about living in Wimbledon. I think Wimbledon is one of the best places to live in South London. Please join in the discussion about what it is like to live in Wimbledon by leaving me a comment below.