King George's Park in Wandsworth is part of the Wandle Trail, since the river runs along the park's eastern boundary.
It's a 23 hectare public park which stretches from central Wandsworth in the north, to Earlsfield in the South.
This post has everything you need to know about King George's Park including a map and list of facilities.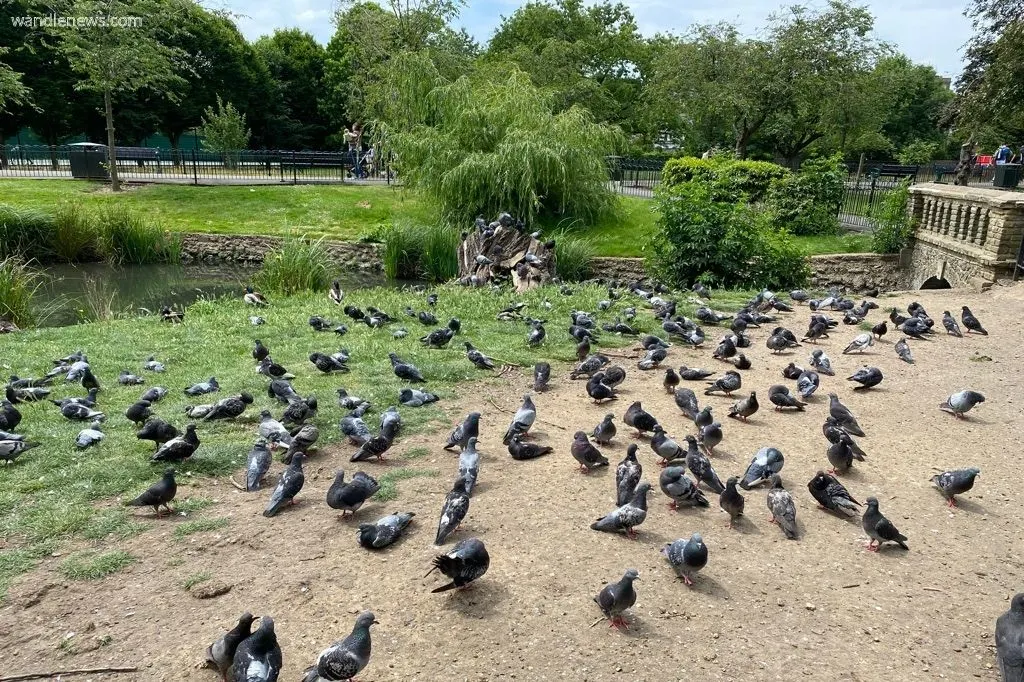 King George's Park Wandsworth
Map of King George's Park Wandsworth
There are a number of different entrances to King George's Park. The main gate is on Buckhold Road, SW18, but there are also gates on Mapleton Road, Neville Gil Close, Kimber Road, Burr Road and Bodmin Street. On the map below, all the entrances to the park are marked with a red pin.
The park is split into three different parts, all of equal size. The northern part contains a lake, tennis courts, bowling green, and adventure playground, the central area is an open green space and the southern area contains a sports ground, leisure centre and skateboard park.
Opening Hours
King George's Park is open 24 hours a day, 7 days a week.
Facilities within King George's Park Wandsworth
Lake
At one time you could hire rowing boats on the lake in King George's Park. Today the rowing boats are gone, and the lake is surrounded by paths and benches. It has significant ecological value since the lake is rich in aquatic life including submerged plants and water-lilies.
The lake attracts a wide variety of wildlife, including different birds such as grey wagtails, swans and large number of pigeons . There is a small footbridge over the lake where it is easy to spot small birds on the water.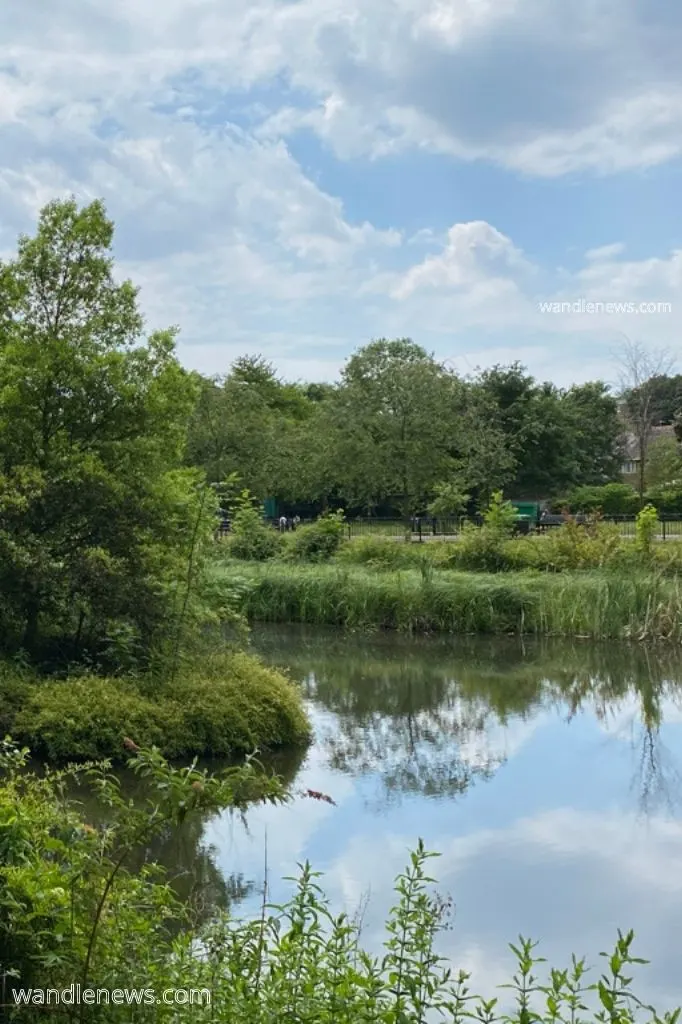 Tennis Courts
King George's Park has ten outdoor tennis courts which are available for public use, eight of which have floodlights You can book one of the courts through All Star Tennis.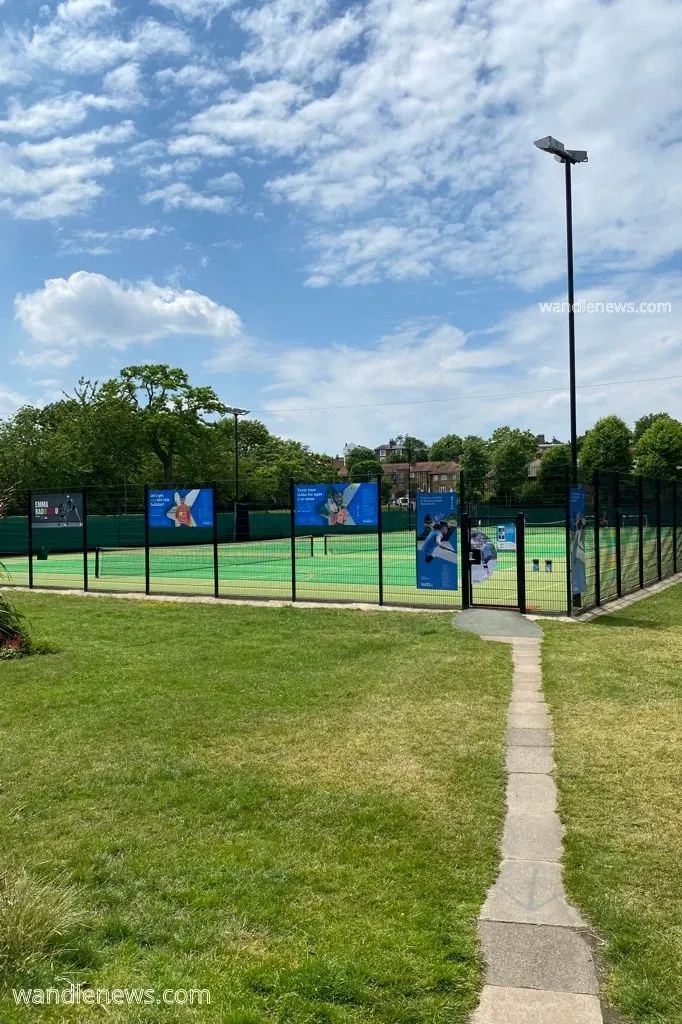 Play Area for Children
King George's Park has a play area for children which includes an adventure playground. The play area is in the northern part of the park and is close to the Mapleton Road entrance. It includes monkey bars, a climbing frame, two seesaws and swings. There is also a seating area and picnic table.
Sports Pitches
There are sports pitches in the southern area of the park close to the leisure centre. These are used for football, rugby and lacrosse, as well as fitness classes for local groups.
Leisure Centre
There is a Nuffield Health Centre located in the southern park of King George's Park on Burr Road. This leisure centre has a swimming pool and spa facilities, as well as fitness classes for all levels.
Bowling Green
King George's Park has a bowling green in the northern part, close to the tennis courts and lake.
Ornamental Gardens
The ornamental gardens contain a lime tree avenue, a rose garden, flower beds, a heather garden, rockery and pergola.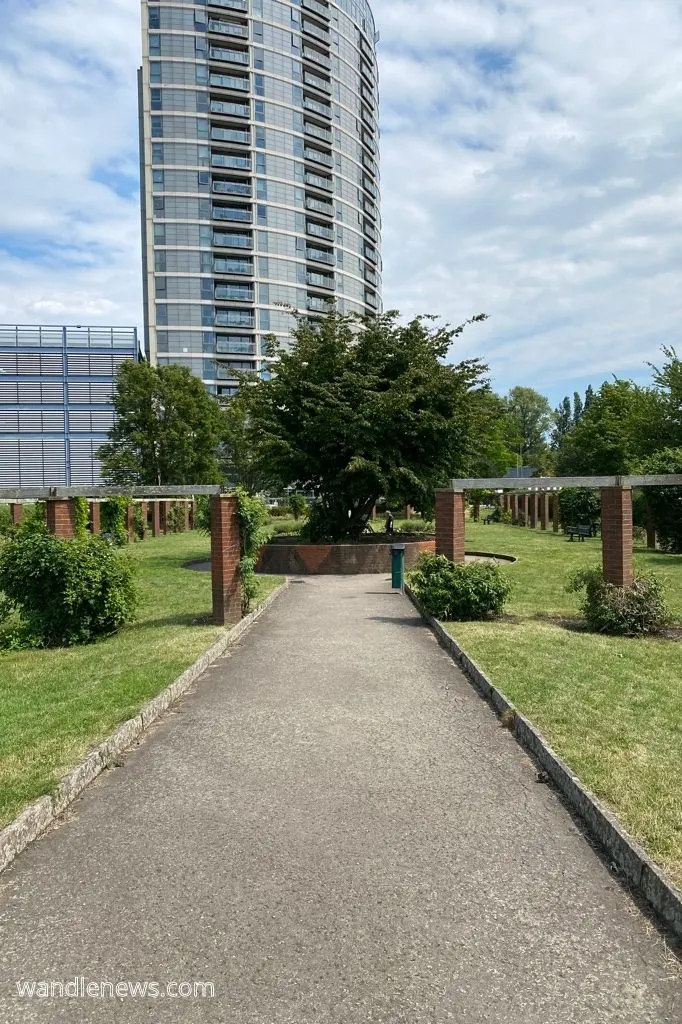 Skateboard Park
Tucked away in the southern part of King George's Park is a skateboard park and BMX track designed for under 18s. The park is located on Kimber Road and its facilities are free to use. It includes services such as equipment hire, a tuck shop and a skate shop.
Kimber Skatepark and BMX Track run skate clubs for children of all abilities who are over the age of five.
Public Toilets
The nearest public toilets are inside Southside Shopping Centre. Southside Shopping Centre runs alongside King George's Park. The entrance is via Mapleton Road.
Following the Wandle Trail from King George's Park Wandsworth
If you are following the riverside walk from King George's Park turn onto Foster's Way and follow the Wandle river alongside the new housing developments.
King George's Park is close to the site of the old Ram Brewery in Wandsworth, and The Causeway where the river Wandle meets the Thames.
History of King George's Park Wandsworth
In Medieval and Roman periods, the area which is currently King George's park was used to graze cattle. It was also once the site of a number of watermills due to its proximity to the river Wandle. The mills were used to manufacture dye, copper, and snuff.
The Park Was Opened in 1923
In 1921-23 the park was laid out and built by unemployed soldiers. It was initially to be called Southfields Park, but the name changed to King George's Park after it was opened by King George V in 1923.
Park Designer Percy Cane
King George's Park was designed by the garden designer Percy Cane, who had a distinguished career designing gardens all around the world. He won medals at the Chelsea Flower Show for his designs, and published several books on gardening.
King George's Park was one of Percy Cane's earliest creations, but some of his other designs included the private gardens of Dartington Hall, the palace grounds of the Emperor of Ethiopia in Addis Ababa, and the gardens of Caythorpe Court in Lincolnshire.
Wandsworth Open Air Pool
In 1937, Wandsworth Borough Council decided to build a new open-air swimming pool in King George's Park, which was opened in 1938 by the Mayor, Ald. G. F. Morris J.P.
At the time this was one of the most densely populated areas of Wandsworth, and easily accessible from Earlsfield and Wandsworth Town. The area had a children's paddling pool, cafe and drinking fountains.
Lidos were popular in the 1930s, and over 169 were built across the U.K. at this time. Many have since closed, and the Wandsworth Open Air Pool closed in 1993. The site where the swimming pool once stood is now tennis courts.
Today the nearest open air pool is to King George's Park is Tooting Bec Lido.
Foster's Way
A path called Foster's Way crosses the south of King George's Park. This path was named after Corporal Edward Foster of the 13th Battalion (Wandsworth) of the East Surrey Regiment, who was awarded the Victoria Cross in 1917.
Edward Foster was a South Londoner, born and bred who worked as a dustman for Wandsworth Council before the war. In recognition of his bravery, the Council promoted him to Dusting Inspector, and he continued to work in this capacity for 26 years.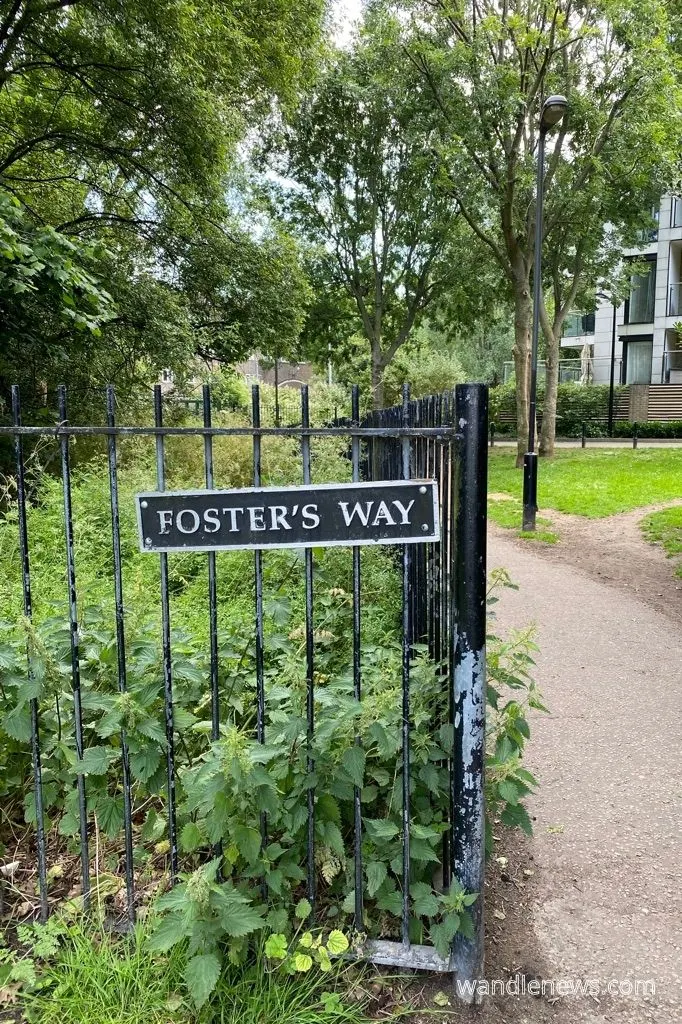 This post was about King George's Park in Wandsworth
Thank you for reading my post about King George's Park. If you visited the park whilst walking the Wandle Trail, please leave me a comment below! King George's Park is a great place to stop for a picnic, or look for wildlife either before or after walking the Wandle Trail.