If you're in the mood for some delicious, Italian cuisine, you're in luck – Earlsfield is home to a number of fantastic Italian restaurants! From classic pasta dishes to wood-fired pizzas, there's something for everyone on this list. So, whether you're a seasoned Italian food lover, or just looking to try something new, we've got you covered. Buon appetito!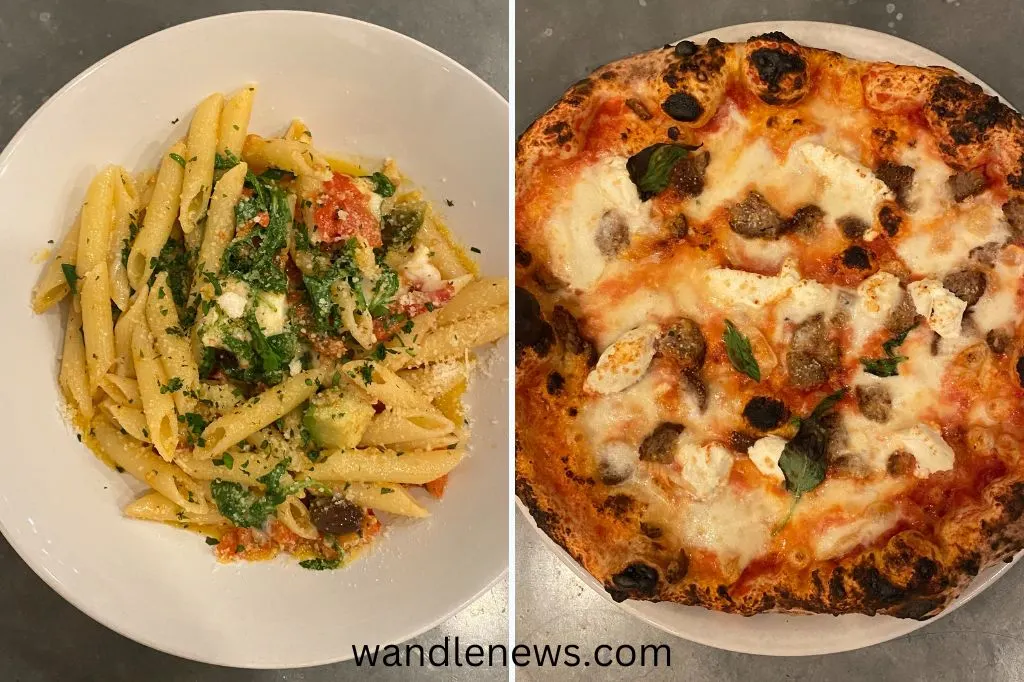 ---
Top Italian Restaurants in Earlsfield
---
Looking for places to eat near Earlsfield? Check out my other posts here!
1. Figli del Vesuvio
658 Garratt Lane, London SW17 0NP. Tel: 020 3609 1118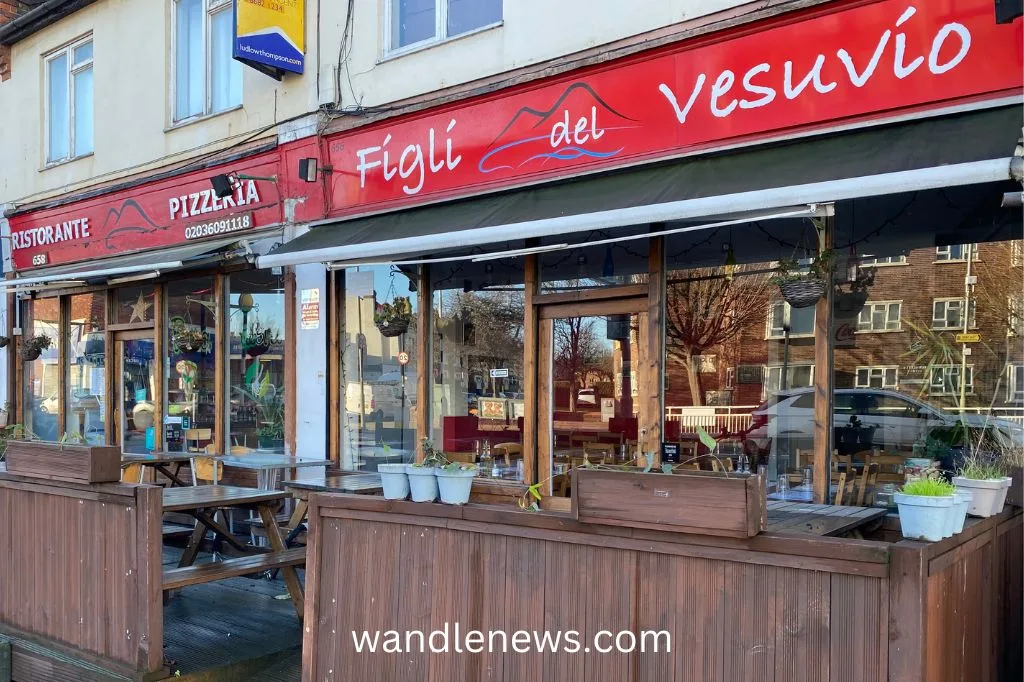 Figli del Vesuvio is an authentic Italian restaurant located on the junction of Summerstown and Garratt Lane. This was our favourite Italian restaurant that we tried because of their delicious food and friendly atmosphere.
We think this restaurant is not only the best Italian restaurant in Earlsfield, but it might just be best Neapolitan restaurant in London!
All of their ingredients are sourced from the region of Italy where Naples is found, and their pizzas are cooked in a traditional wood fired oven.
As well as a variety of pizzas, the menu at Figli del Vesuvio includes salads, penne, and risotto. We tried out the Polpettona pizza, which includes meatballs and cheese, and the Pasta Primavera, which is penne pasta, with avocado, tomato and olives.
2. La Pernella
470, 472 Garratt Lane, London SW18 4HJ. Tel: 020 8946 9712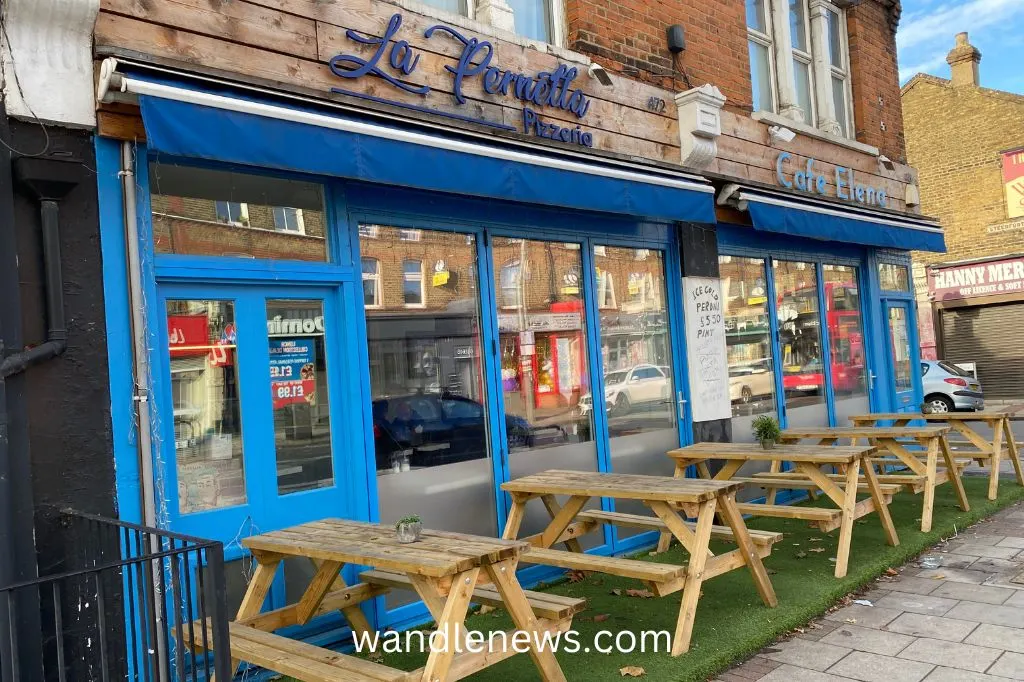 La Pernella is another great Italian option in Earlsfield! It's one of my favourite Italian restaurants because of their great pizzas! They also make a good vegan option with tomato, vegan cheese, artichokes, roasted peppers, mushrooms, basil & EVO.
The menu on their website is slightly different from the menu inside the restaurant, which includes burgers, pasta and salad.
When we went we tried out one of the Italian gourmet burgers (the Supermario which included 100% beef patty, mozzarella, vine tomatoes, homemade pesto and rocket), and a margherita pizza (with tomato, mozzarella, fresh basil and evo.).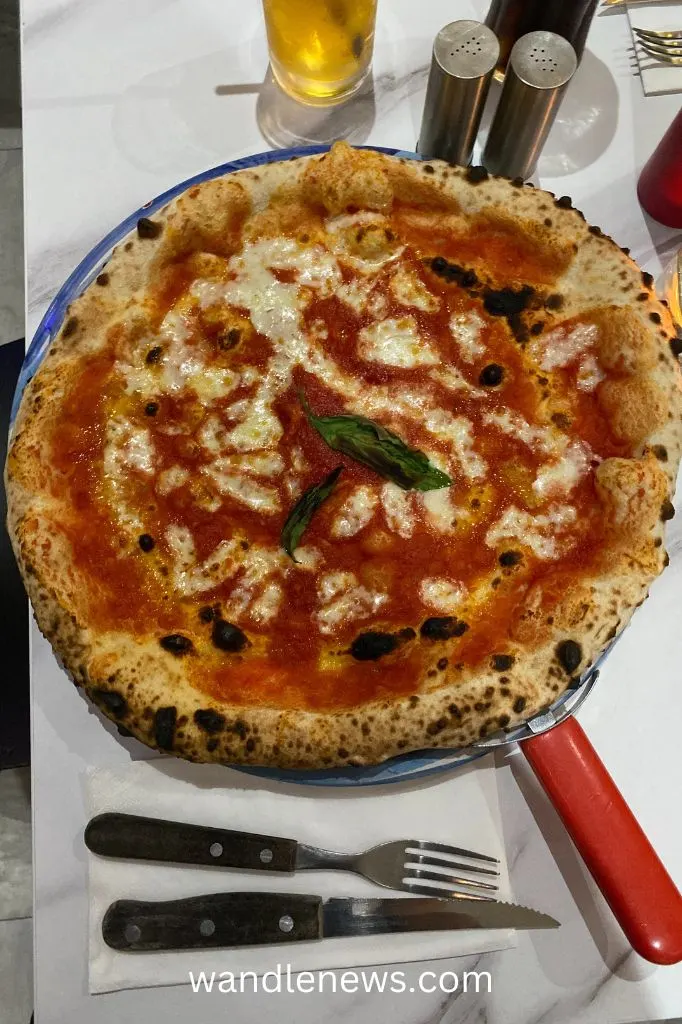 3. Il Girasole
189 Garratt Lane, London SW18 4DR. Tel: 020 8870 0931
Il Girasole is a lovely family owned Italian restaurant. It was bit more expensive than the other Italian restaurants we tried, and might be a good choice for a special occasion. Their menu includes spaghetti, ravioli and risotto, as well as chicken, sea bass, cod or beef.
This restaurant doesn't have pizza on their current menu, but there are lots of other options which are delicious. We went there for a birthday celebration and tried out the Arrabbiata with Burrata, Carbonara, Seabass Fillet, Veronese Beef Fillet, Chicken Milanese, Baked Salmon, and Tiramisu and Cannoli for dessert (all the photographs are below).
Overall the food was delicious, and the staff were lovely and friendly, and made us feel very welcome. There were also large tables inside (we were a group of six), so this might be a good choice if you are looking for somewhere to go with a large party.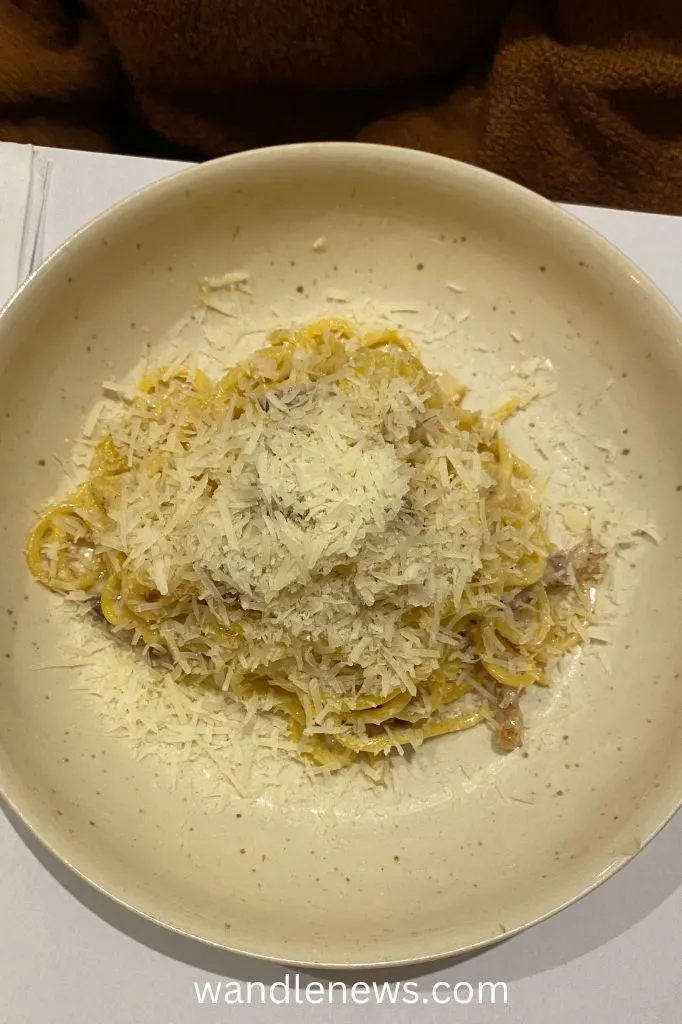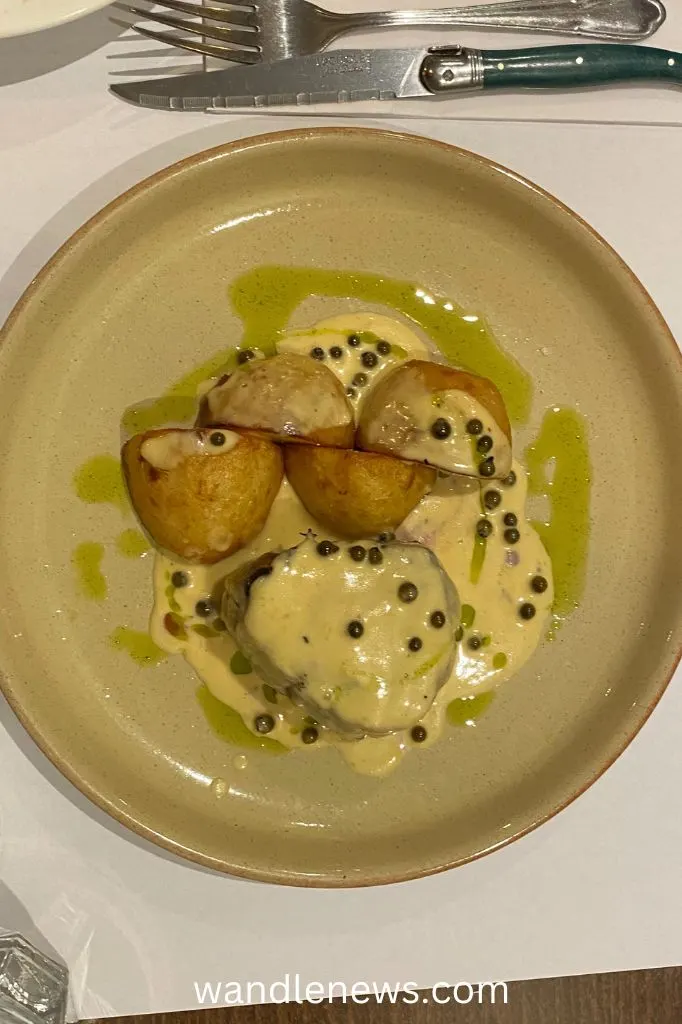 4. Well Kneaded
414 Garratt Lane, London SW18 4HW. Tel: 020 8051 7862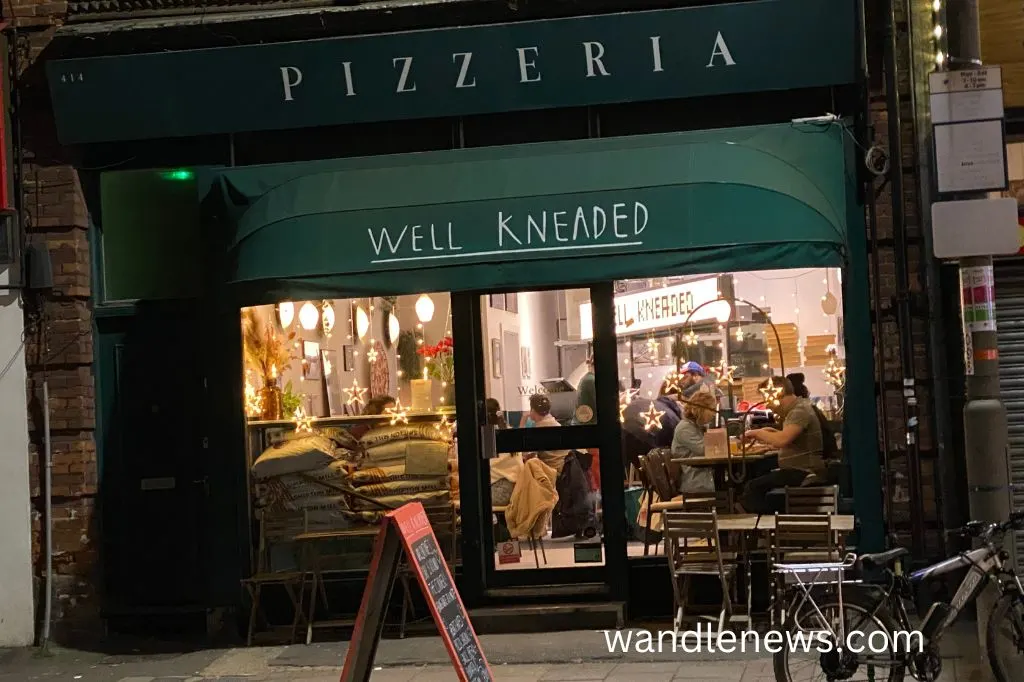 If you are looking for a cheap pizza, this is the place to come! Well Kneaded offer 50% off all pizzas on Wednesdays when you sit in (when you spend £15 per person). This restaurant also does lunchtime deals where you can have a small pizza and house salad for £8.
We found there wasn't that much variety on the menu, but there were options for both vegetarians and vegans. The pizzas were absolutely delicious, and the restaurant uses local ingredients.
5. 422 Cicchetti & Wine
422D Garratt Lane, London SW18 4HW. Tel: 020 8944 1530
422 Cicchetti & Wine has great food and friendly staff. If you're wanting to have a glass of wine with your dinner, this restaurant is your best option. They serve delicious Italian food, and have a large selection of excellent wines.
We found there weren't any vegan options here, and this restaurant doesn't have pizza, so if you're looking for pizza we'd recommend Figli del Vesuvio, Well Kneaded and La Pernella.
The last time we visited 422 Cicchetti & Wine was on a Friday night. The restaurant was buzzing and had a great atmosphere. We ordered the ravioli filled with scamorza cheese and aubergine served in a spicy arrabbiata salsa, and the spaghetti carbonara with pancetta, egg yolk and cream. Our food arrived quickly and was freshly prepared and delicious.
Map of Italian Restaurants in Earlsfield
More Posts Related to Wandsworth
The Post was About the Best Italian Restaurant in Earlsfield
Thank you for reading my post about the best Italian restaurant in Earlsfield. If you have tried any of the restaurants listed in this post, please leave me a comment below and let me know your thoughts.