Battersea Park boating lake has both pedal boats and rowing boats, that you can hire for either 30 minutes or an hour at a time. This post tells you everything you need to know about the boating lake in Battersea Park, including opening times, cost and rules to rent a boat.
Battersea Park Boating Lake
The boat hire in Battersea Park is operated by Bluebird Boats, on behalf of Wandsworth Council. They are located on the lake, next door to the Pear Tree Café.
The blue pedal boats can hold up to six people at a time, with two people peddling. In the first photograph below you can see where two people sit on one side of the boat, to pedal and steer.
On warm summer days, you may have to queue for a boat, but when I visited, it was a cloudy Friday in August, and there were plenty of boats available.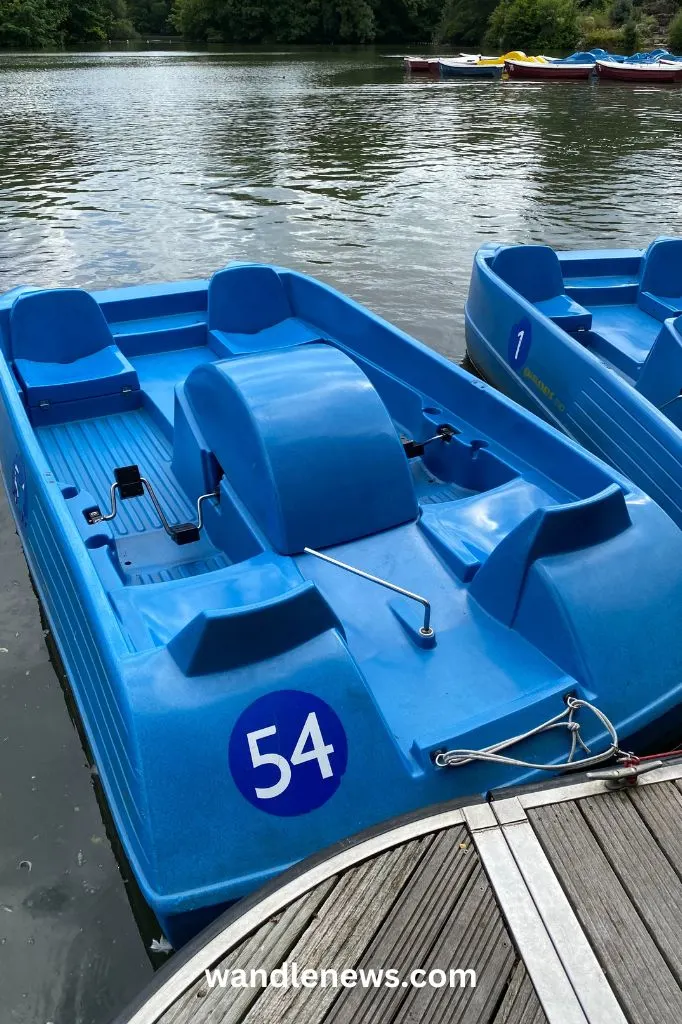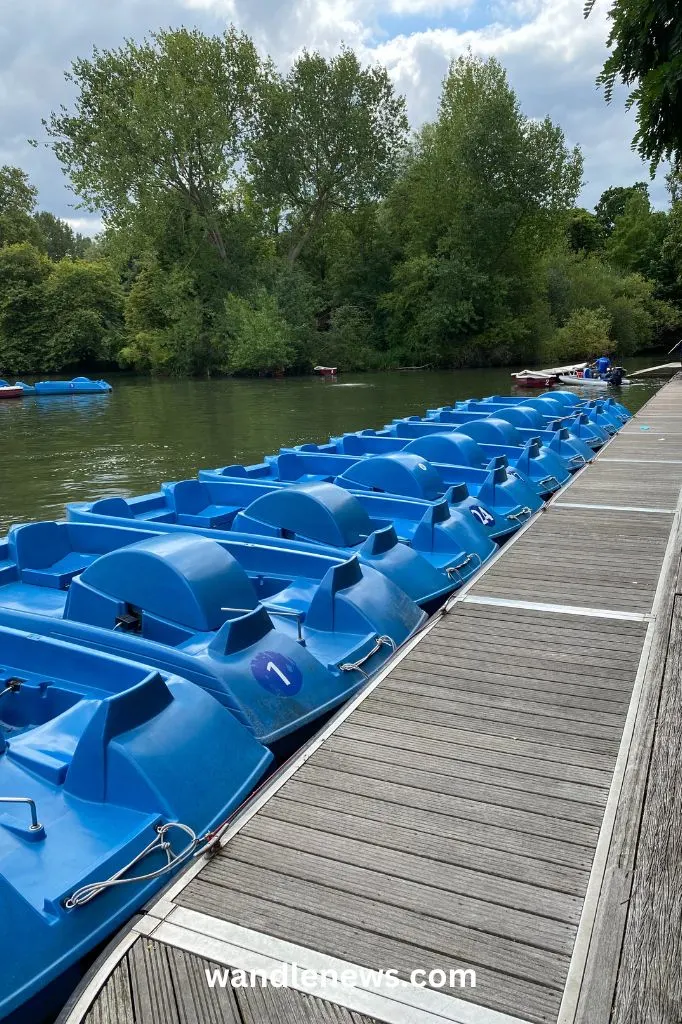 How Much are the Boats in Battersea Park?
Boat hire in Battersea Park costs £10 per hour for an adult and £6 per hour for a child. The cost is less if you only rent a boat for half an hour. All the prices, including family tickets are shown in the table below.
30 Minute Boat Hire
1 Hour Boat Hire
Adult
£8
£10
Child
£4
£6
Family
(2 Adults & 2 Children)
£20
£26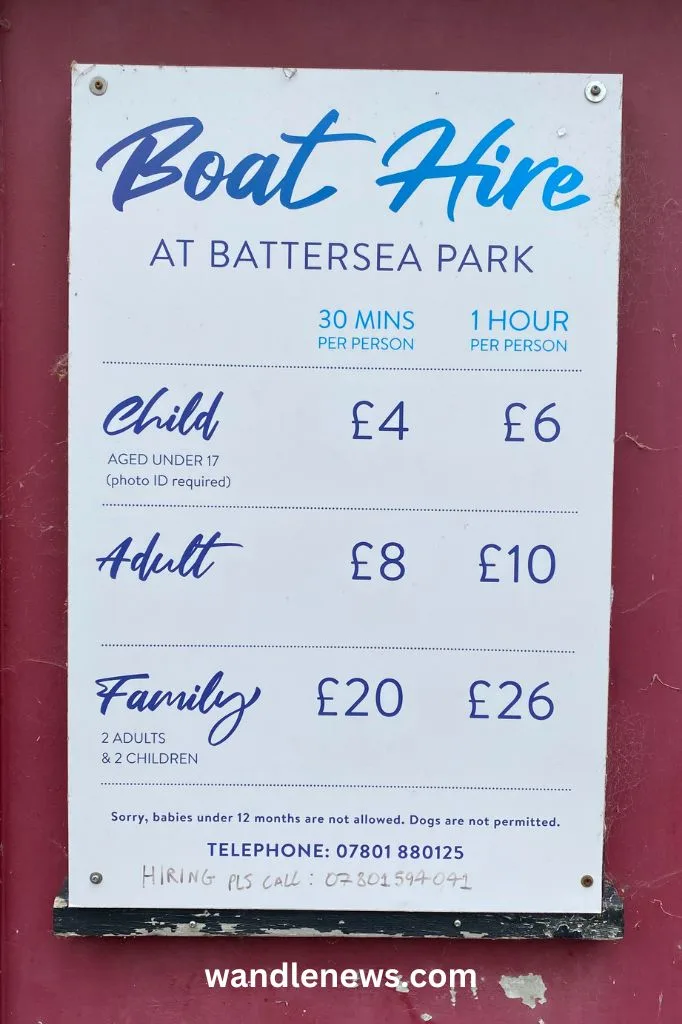 Opening Times
The boat hire is open from 10am-6:30pm every day, unless its raining.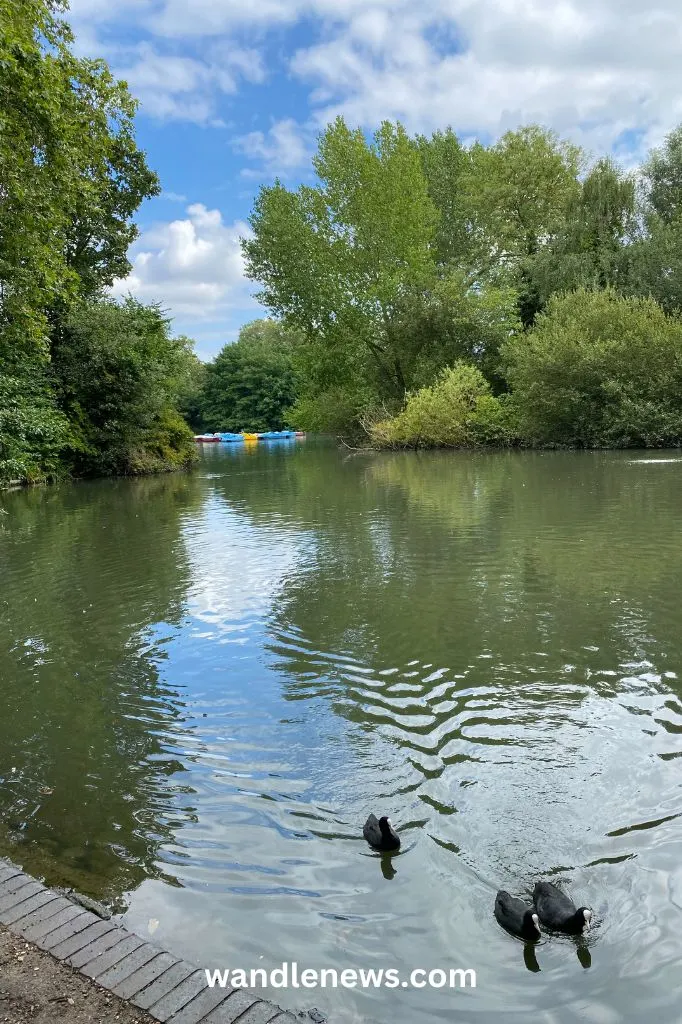 Rules
The boating lake is deep and cold, so you must remain in your boat at all times. The following rules must be adhered to:
You must not pick up or drop people off at the edge of the lake
You must not cross any floating barriers
Dogs are not allowed in the boats
Babies under 12 months are not allowed in the boats
Alcohol and smoking is not permitted
Children under 12 years must wear a lifejacket
Non-swimmers must wear a lifejacket
No standing or jumping on the boat
Swimming from the boats is not allowed
You must not remove your lifejacket whilst on the lake
You must respect the wildlife on the lake
Do not alight on the island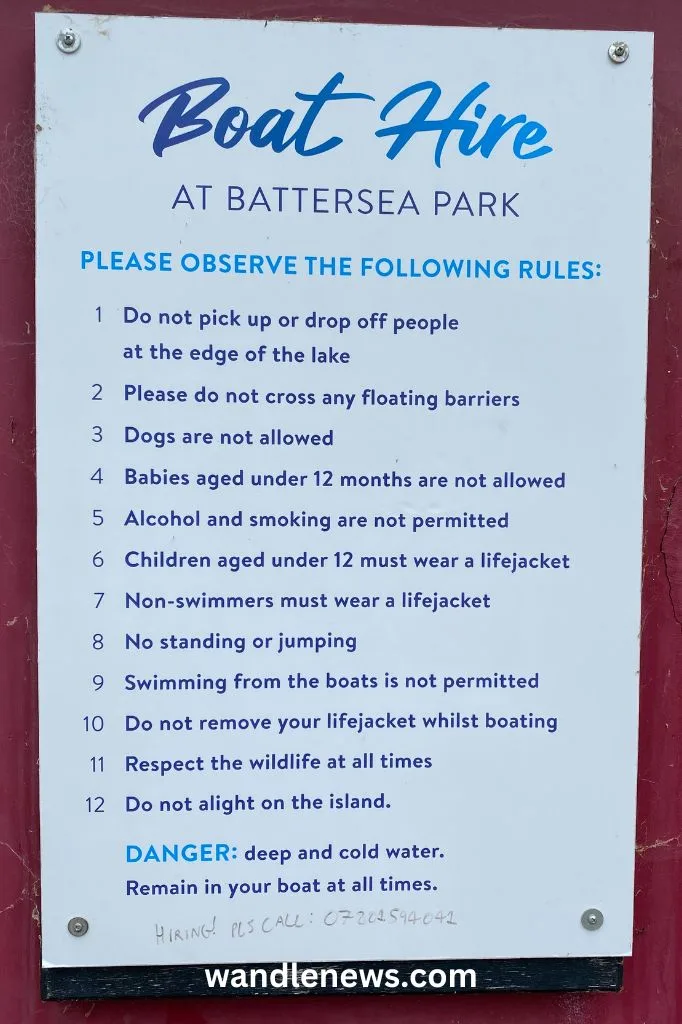 Photographs of Battersea Park Boating Lake
Below are some of the photographs I took when I visited the boating lake.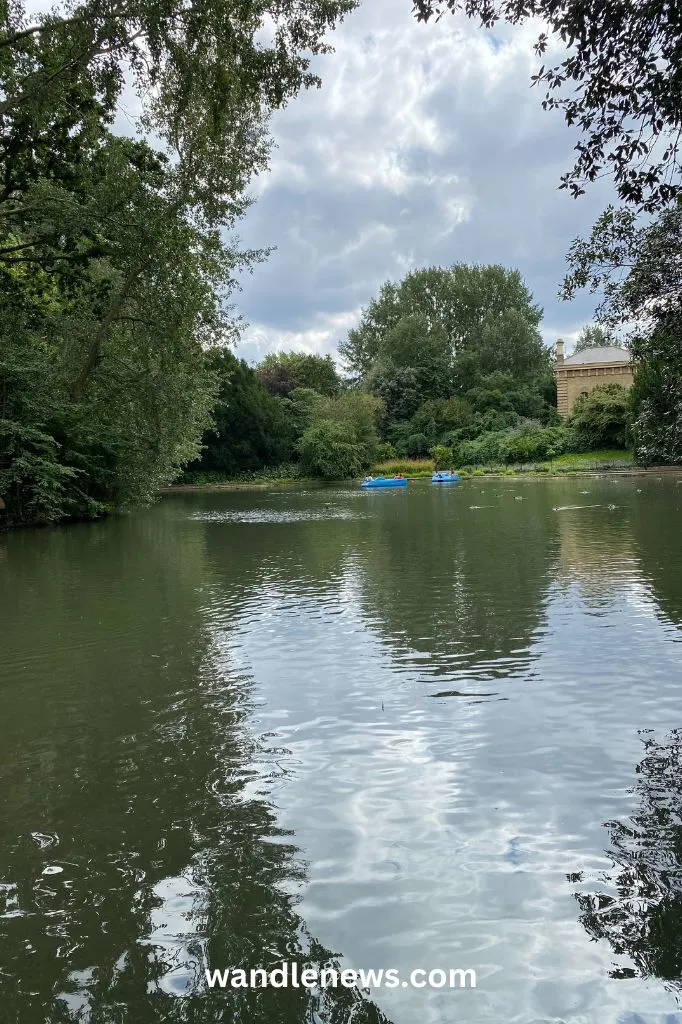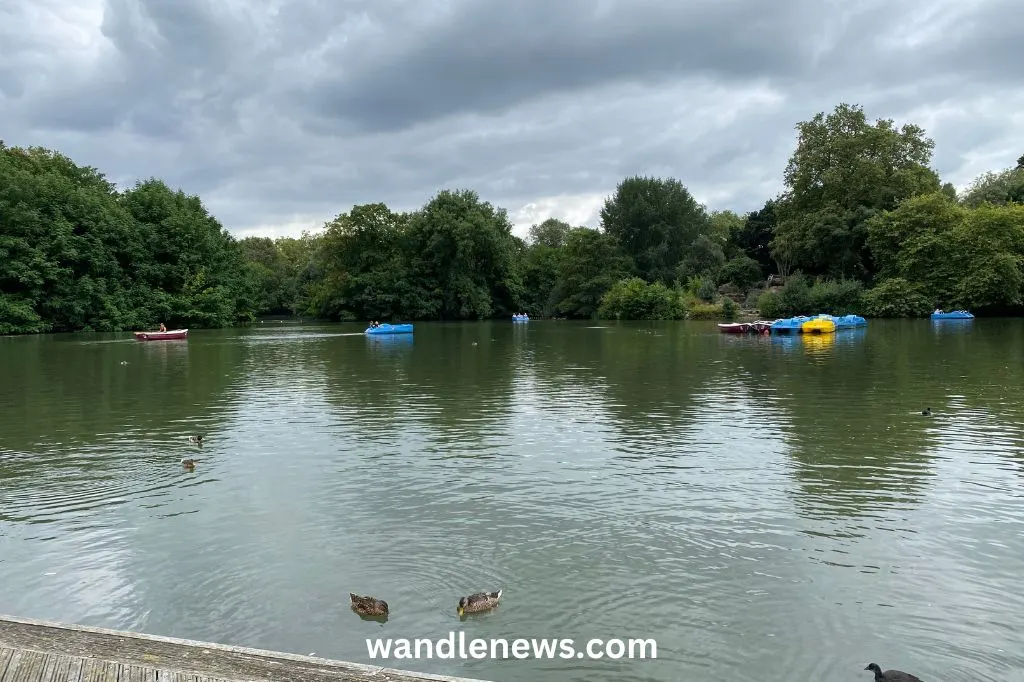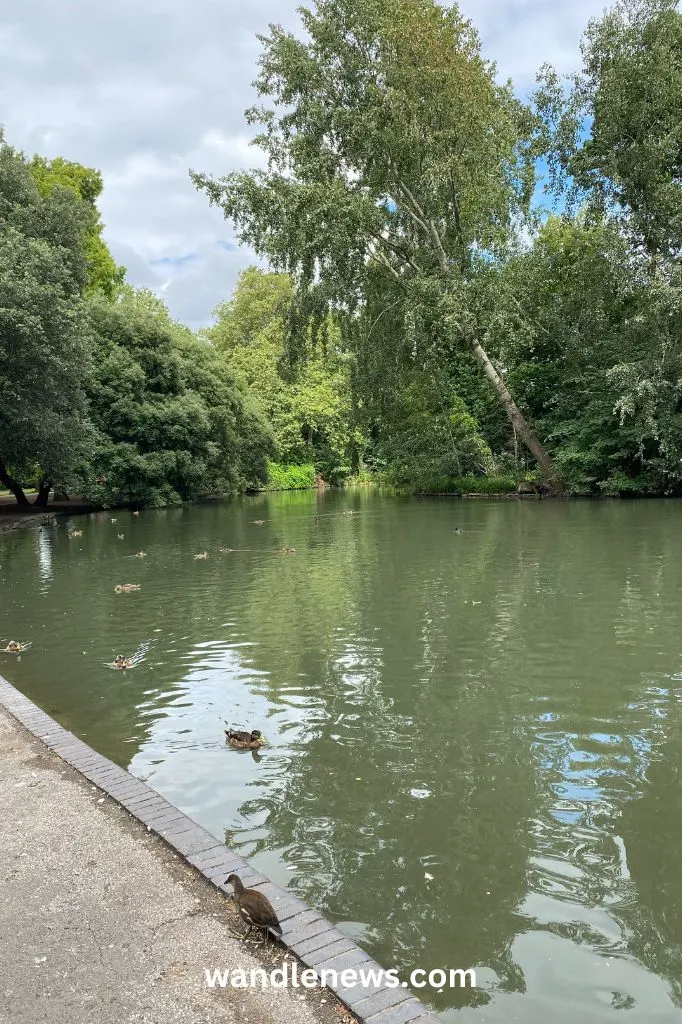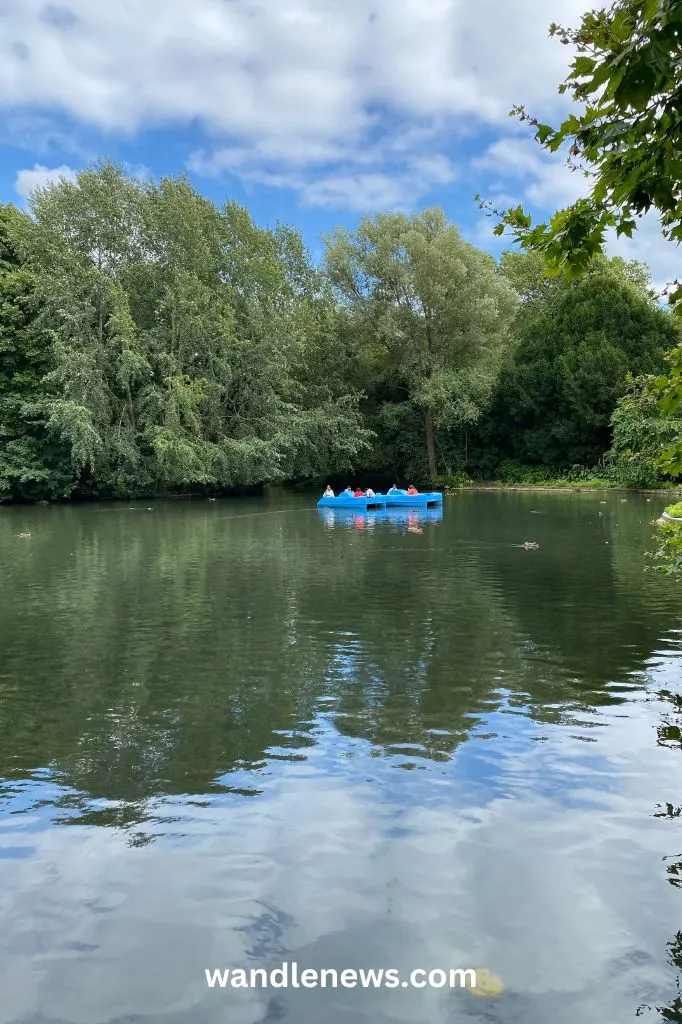 Things to do When Visiting Battersea Park
If you are visiting Battersea Park there are lots of other fun activities in the area. Check out the links below for ideas.
This post was about Battersea Park Boating Lake
Thank you for reading my post about Battersea Park boating lake. Renting a boat on the lake is a great activity for the school holidays. If you have been out on one of the boats, leave me a comment below and let me know what you thought.