Every year on Nagasaki Day (9th August), the London Peace Pagoda organises a walk and lantern ceremony, to remember those who died. The walk is an interfaith event, which starts at Westminster Cathedral, and finishes at the peace pagoda in Battersea Park. This post tells you everything you need to know if you want to attend.
Nagasaki Day at the London Peace Pagoda
The Nagasaki Day peace walk and lantern ceremony is an annual event, which starts every year at 7:30pm outside Westminster Cathedral. The map below shows the route of the walk, which takes around 35 minutes.
Westminster Cathedral usually organise a service in the crypt, directly before the walk, which anyone is free to attend. After the service, everyone gathers in the square in front of Westminster Cathedral.
Nagasaki Day Peace Walk
Below are some of the photographs I took of the Nagasaki Day Peace Walk. The walk is led by the London Buddhist community, but many peace activists, and members of the catholic church also attend.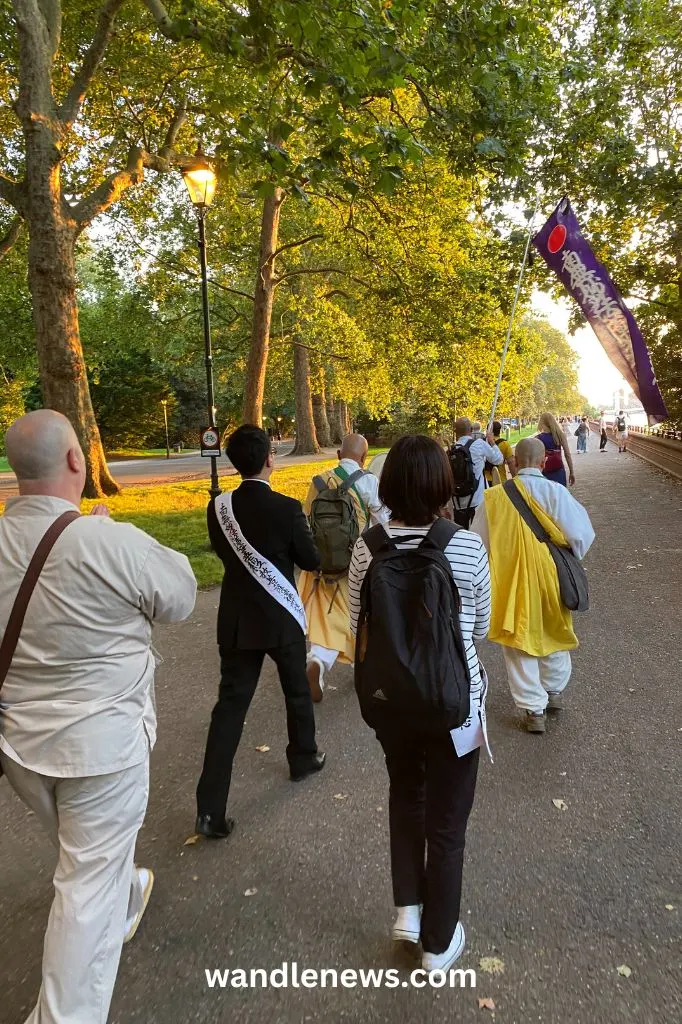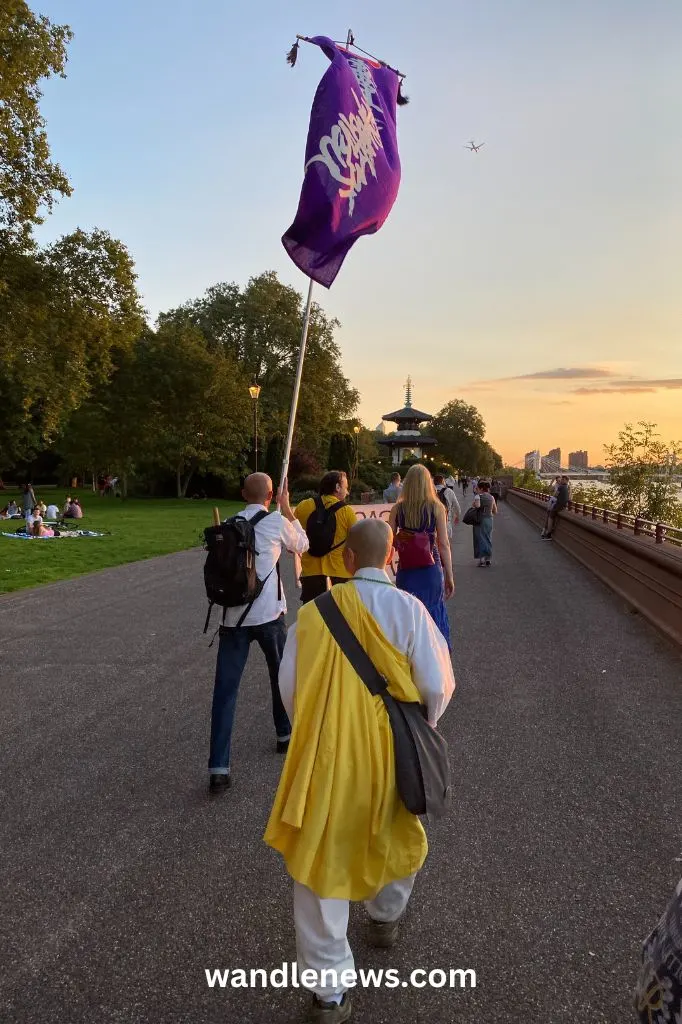 Lantern Ceremony
Once the group arrive at the London Peace Pagoda, a lantern ceremony takes place. This includes chanting, prayers, meditation and the burning of incense. The ceremony is led by the Buddhist monk, Reverend Gyoro Nagase, who lives in Battersea Park and maintains the pagoda.
In the past, lanterns used to be placed onto the river Thames at sunset, but now they are used to decorate the pagoda. Below are photographs of some of the beautiful lanterns on the peace pagoda.
Sunset at the Peace Pagoda
At sunset, there are speeches and performances in front of the peace pagoda to remember those who were killed by the atomic bombs. The event is normally attended by peace groups who campaign for nuclear disarmament, as well as members of the general public.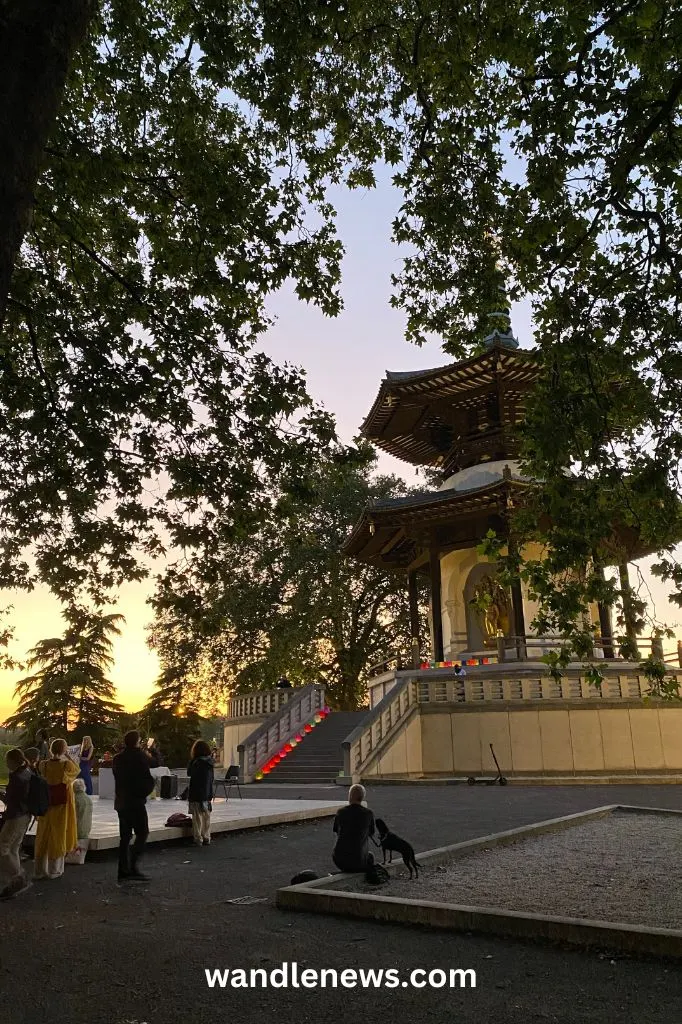 This post was about the Nagasaki Day Commemorations at the London Peace Pagoda
Thank you for reading my post about the Nagasaki Day commemorations in London. If you have attended the event, please feel free to leave a comment below.