Battersea Power Station has an art gallery called Clarendon Fine Art, which specialises in modern and contemporary artwork. Alongside their exhibition, they also run a programme of events where you can meet the artists. This post all about the art gallery at Battersea Power Station.
About the Art Gallery at Battersea Power Station
Clarendon Fine Art have over eighty galleries across the country, including thirteen on ocean liners. They have a unique collection of original artworks and limited-edition pieces from talented street, pop, and contemporary artists. They also have some rare signed editions from famous artists like Lowry, Chagall, and Warhol.
At their Battersea Power Station gallery they run events every month, where you can meet the artists.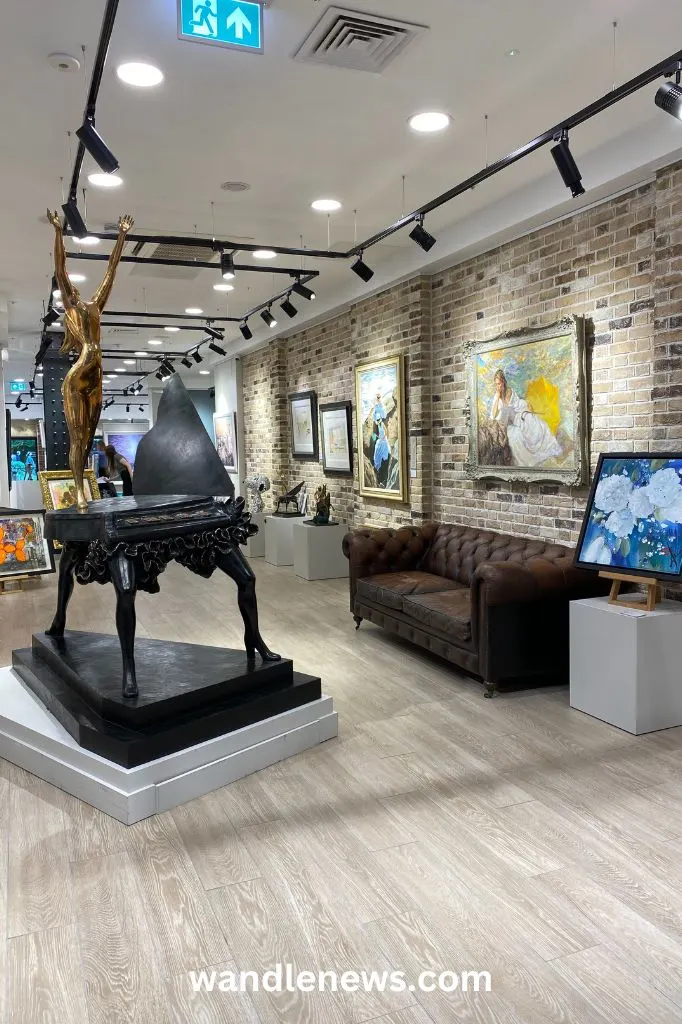 Current Exhibition
Some of the pieces from the current collection are shown in the photographs below.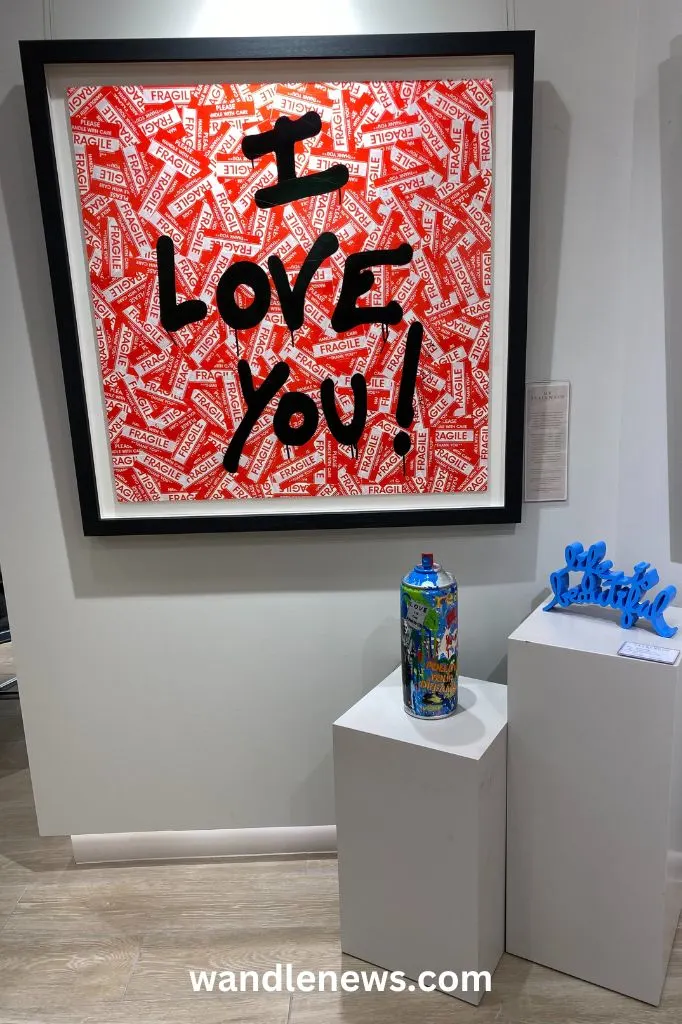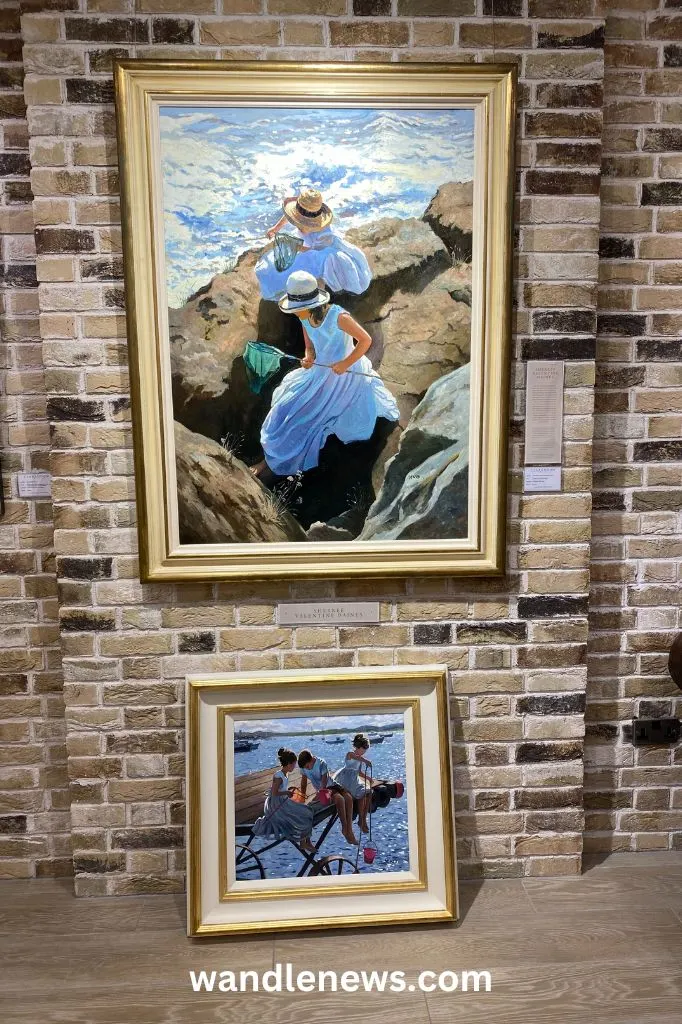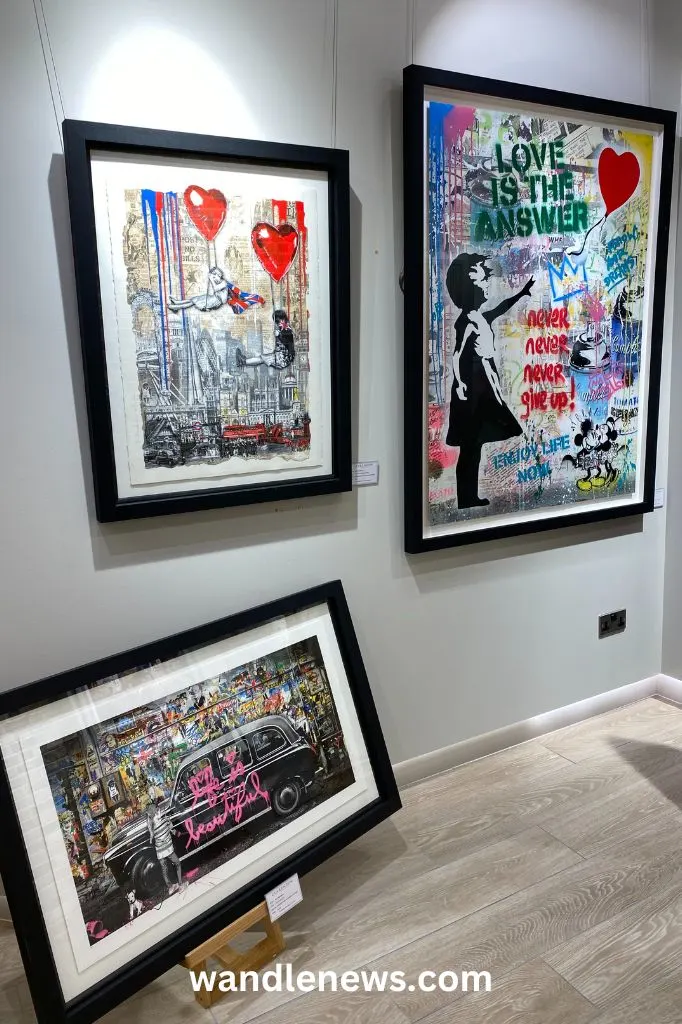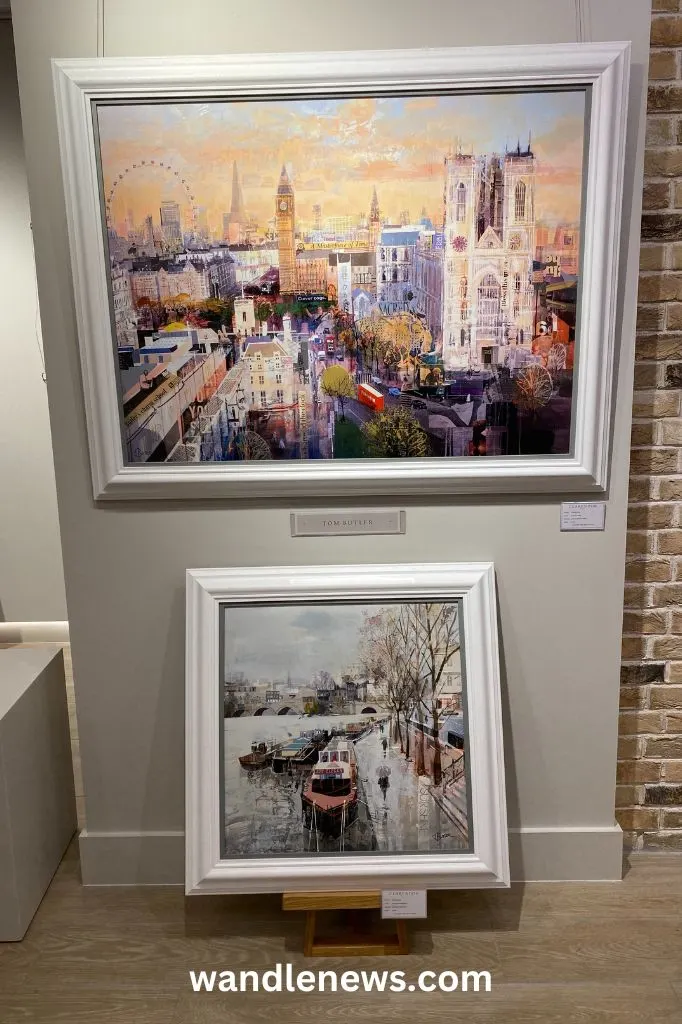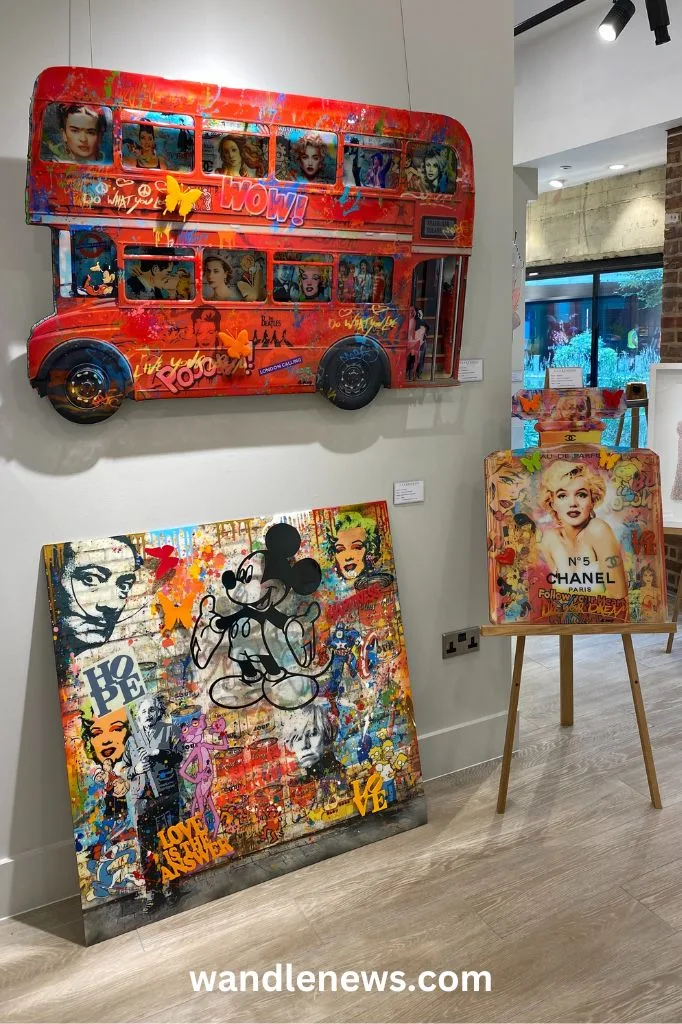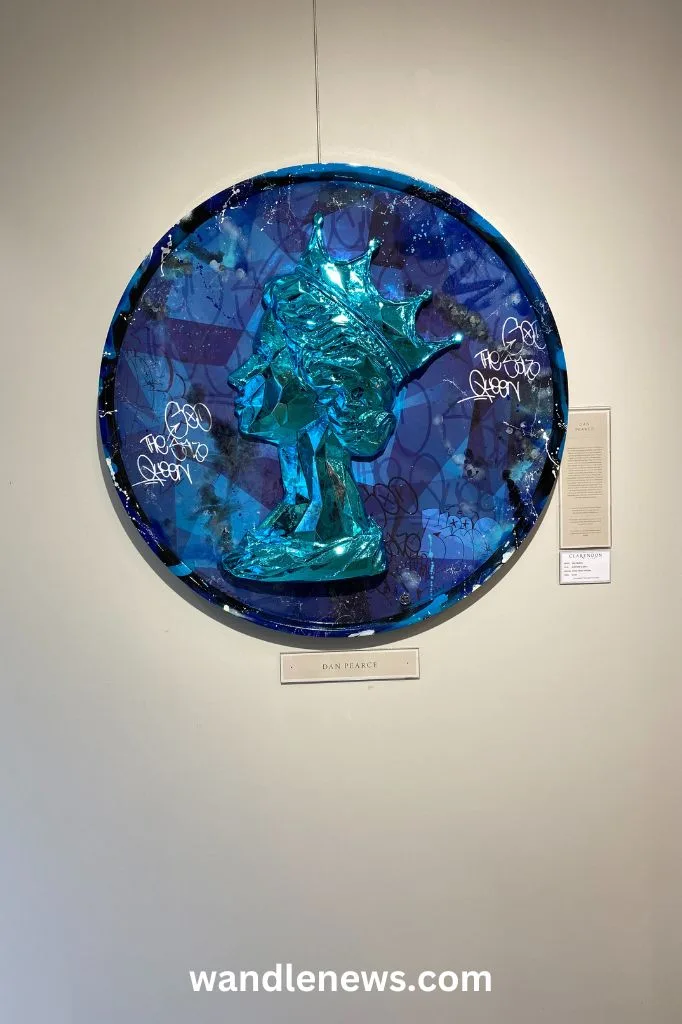 Inside the Gallery
The images below show what it's like inside the art gallery.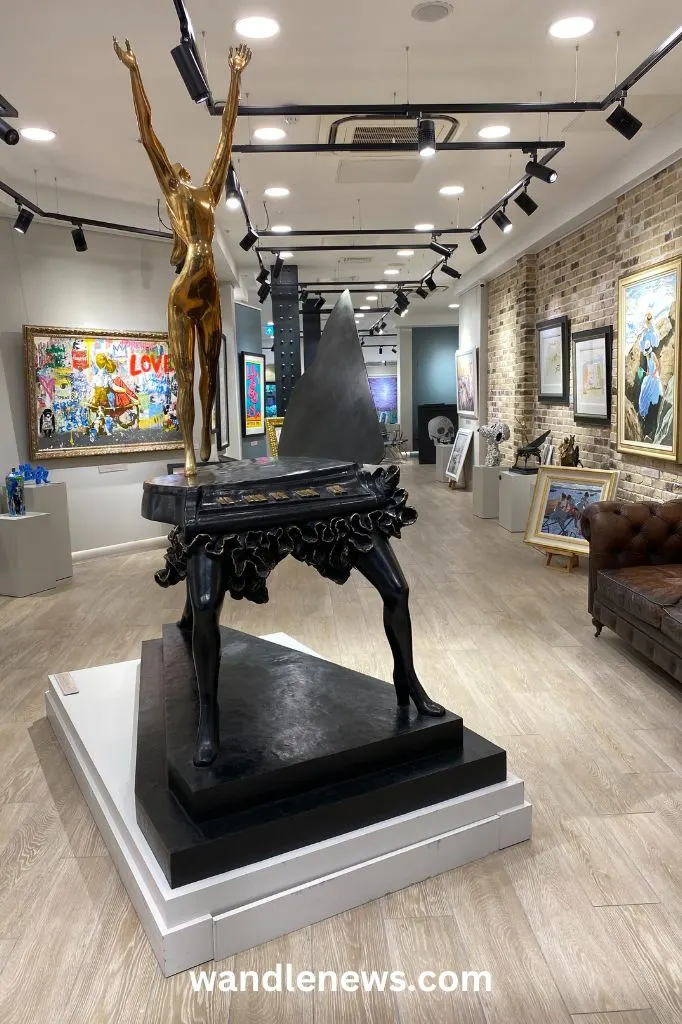 Location
Clarendon Fine Art is found on the upper ground floor of Turbine Hall A. The location is shown on the map below.
Opening Times
The opening times for the gallery are shown in the table below.
| | Opening Times |
| --- | --- |
| Monday | 10am – 9pm |
| Tuesday | 10am – 9pm |
| Wednesday | 10am – 9pm |
| Thursday | 10am – 9pm |
| Friday | 10am – 9pm |
| Saturday | 10am – 9pm |
| Sunday | 12pm – 6pm |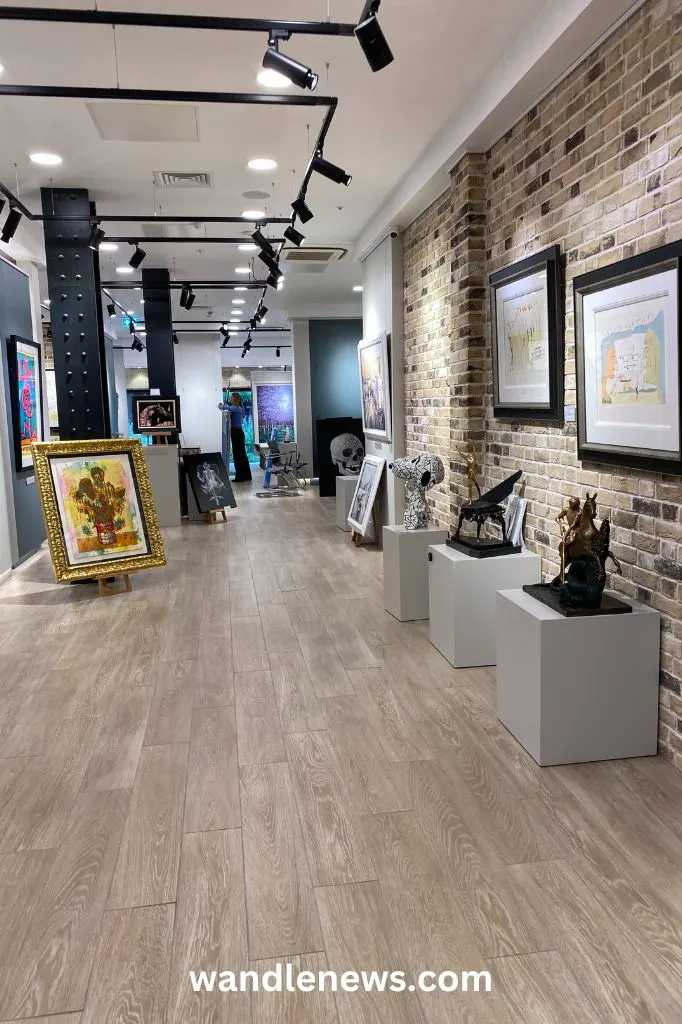 The Art Gallery in Art'otel at Battersea Power Station
As well as Clarendon Fine Art, Battersea Power Station also has its own hotel, Art'otel, which, as you can tell from the name, is dedicated to celebrating the arts. Within the public areas of the hotel you can find pieces of art that you can explore through their free app Wonderpass.
They also have an art gallery within their Grand Cafe. It features artwork from the artist and designer, Jaime Haydon, which includes sculptures and tapestries.
The hotel also runs regular art events. Some past events have included candle making, a workshop on how to make a collage using second-hand waste materials, and pottery classes.
Posts about Battersea
If you are looking for things to do in Battersea, check out the posts below.
This post was about the Art Gallery at Battersea Power Station
If you have visited Clarendon Fine Art, or seen any of the artwork displayed at Art'otel, please leave a comment below and let me know what you thought!