Battersea Park has a bike hire service that offers different bikes for every need. They include classic bikes of all sizes, banana bikes, tandems, and child-carrier trikes. This post has everything you need to know about the bike rentals in Battersea park.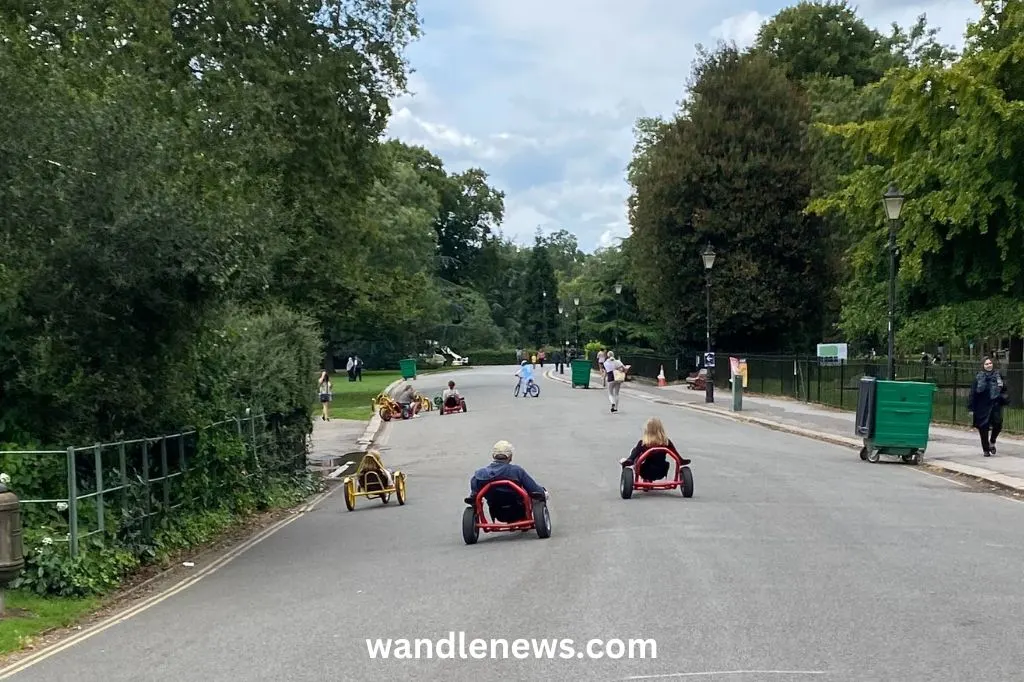 Bike Hire in Battersea Park
The bike hire in Battersea Park is managed by London Recumbents, who also operate in Dulwich Park. They are located on Carriage Drive North, next to Battersea Park Children's Zoo, close to the London Peace Pagoda. The exact location is shown on the map below.
Opening Times
The bike hire is open from 10am – 5.30pm, with last hire at 4.30pm.
Please note that the last hire may be earlier in the winter time, as it is usually one hour before dusk.
What Bikes Can I Hire?
There is a wide selection of different bikes available. The main types of bike that you can hire are listed in the table below. There is also a range of bikes specifically designed for people with special needs.
| Bike Type | Age Group |
| --- | --- |
| Mini Banana Bike (green) | 4-6 year olds |
| Banana Bike (yellow) | 6-12 year olds |
| Adult Banana Bike (red) | 12 year olds to adult |
| Robin Trike | 3 years and up |
| Tricycle | Adults |
| Nihola bucket bike | Adults, with up to 2 children under 7 in the front |
| Tandem | Adults |
| Standard Children's Bike | All sizes catered for |
| Standard Adult's Bike | Adults |
The photographs below show a yellow banana bike, for children ages 6-12 years, and a red adult banana bike.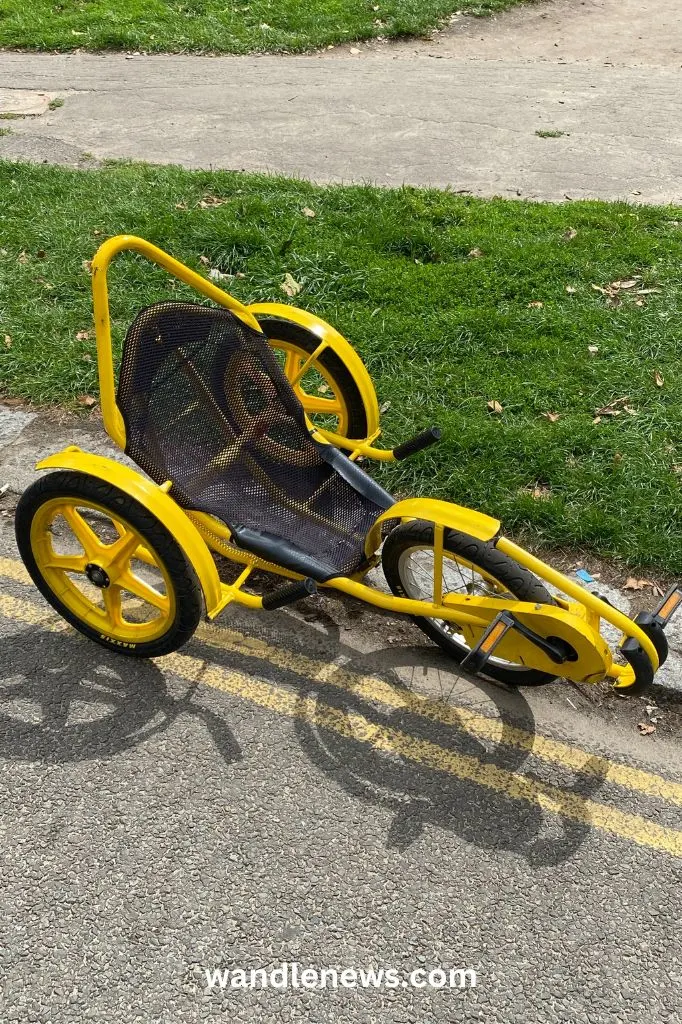 How Much is the Cycle Hire Scheme?
The minimum hire time for the bikes is 1 hour, but this can be extended in increments of half an hour if needed. The cost for each type of bike is shown below.
£15 per hour – all banana bikes, trikes, and classic bikes
£30 per hour – tandems and child-carrier trikes
Groups of 10 or more get a 10% discount, and it is possible to book in advance if you arrive before 12pm.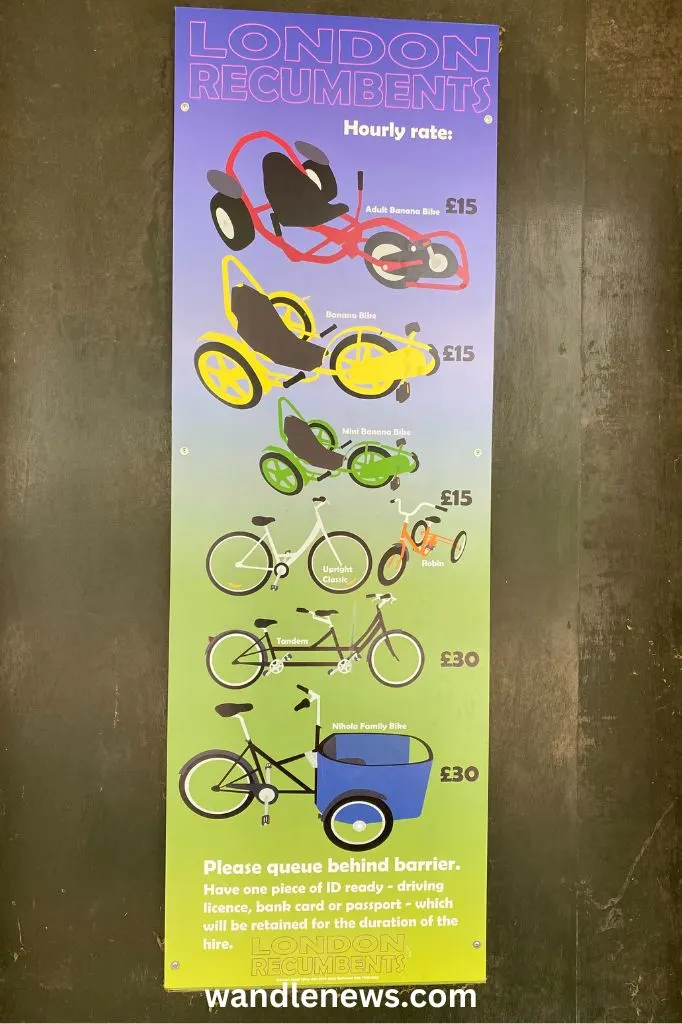 How to Hire a Bike in Battersea Park
When you go to hire a bike you will need to complete a hire form and leave a form of ID as a deposit for the bike. This could be a bank card, passport, or driving licence. This will be kept for the duration of your hire.
If you are unsure which bike to hire, the staff will be able to work out the best bikes for your group according to each person's height and ability.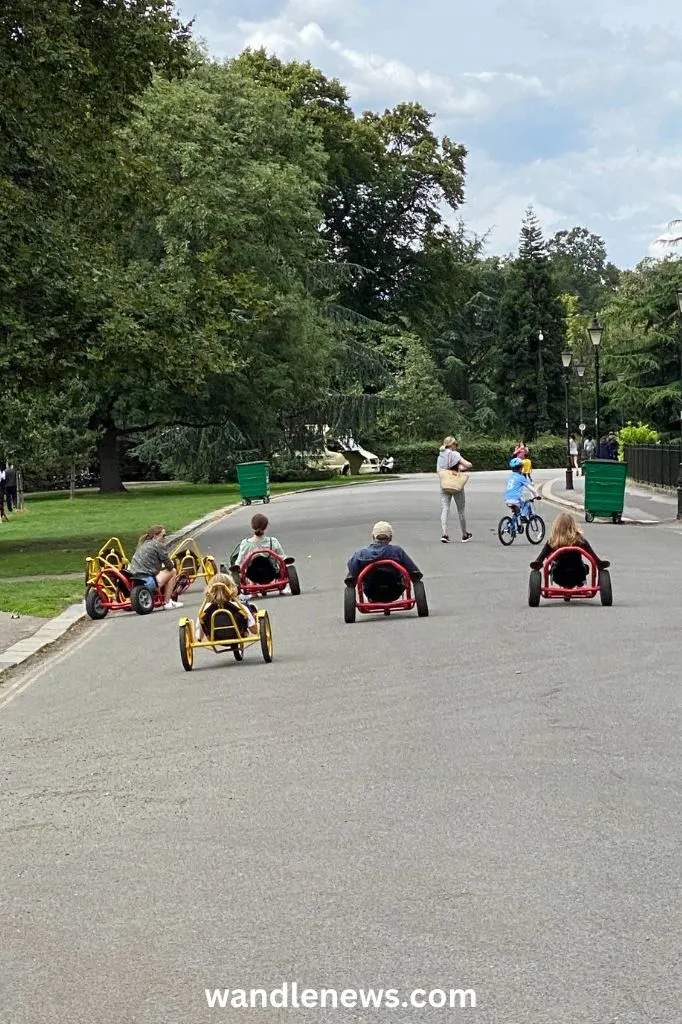 Cycle Route Around Battersea Park
If you want to go on a bike ride round the entire park, there is a circular route, which takes you past the boating lake, Millennium Arena athletics track, and tennis courts. Part of this route also goes along the south bank of the river Thames. This path is shown on the map below.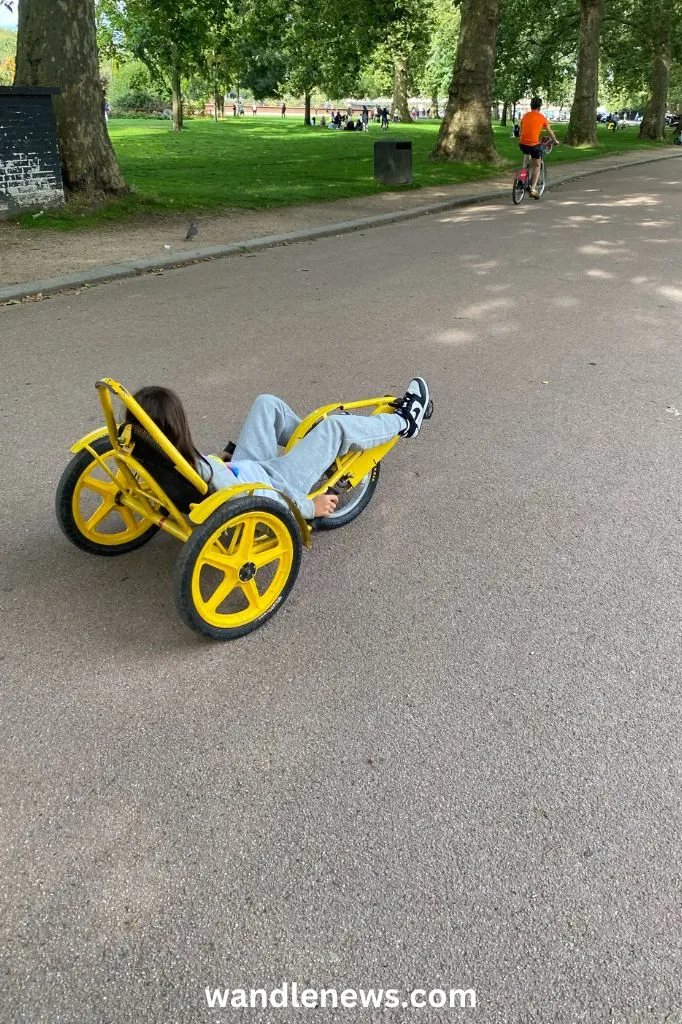 Things to do When Visiting Battersea Park
If you are hiring a bike in Battersea Park, why not visit other areas of the park while you're there? Check out the links below for ideas.
This post was about the Bike Hire in Battersea Park
Thank you for reading my post about the bike hire in Battersea Park. If you don't own bike, using the bike rental service can be a great way to enjoy Battersea Park on sunny days.
Tip: For the best experience, I recommend coming before 12pm, as there is usually a higher demand in the afternoon.