Battersea Park fountain operates daily between 10am-6pm. It was originally built as part of the Festival of Britain in 1951, and still has bold blue and orange colours from its original 1950s styling. This post contains information about the fountains in Battersea Park, including their location and history.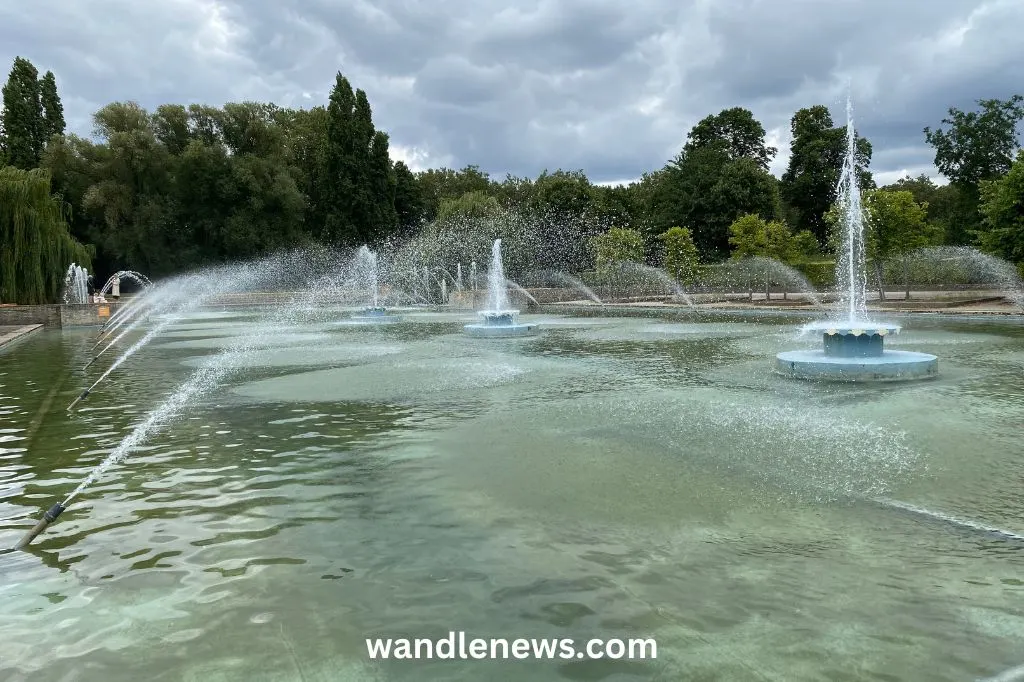 Battersea Park Water Fountain
Battersea Park Fountain was originally developed in 1951, when Battersea Park hosted the Festival of Britain "Pleasure Gardens". The festival was organised by the government after the war to give British people a sense of recovery in the aftermath of World War Two.
The fountains were restored by Wandsworth Council at the turn of the century, using money from a Heritage Lottery Fund. Today they operate daily between 10am-6pm, with an additional display every hour, on the hour for 10 minutes.
During hot weather, the fountains are a popular place for people looking for somewhere to refresh and cool down. Although you are not allowed into the water, you can still relax around the edge, and enjoy the cooling spray. The fountains look particularly spectacular in the summer sunshine.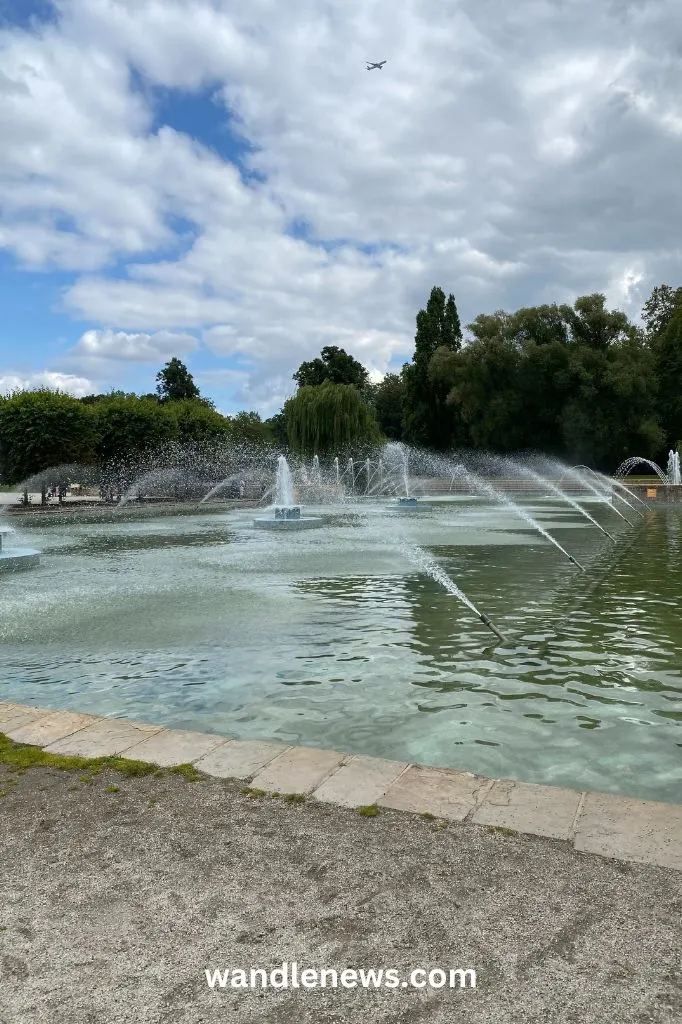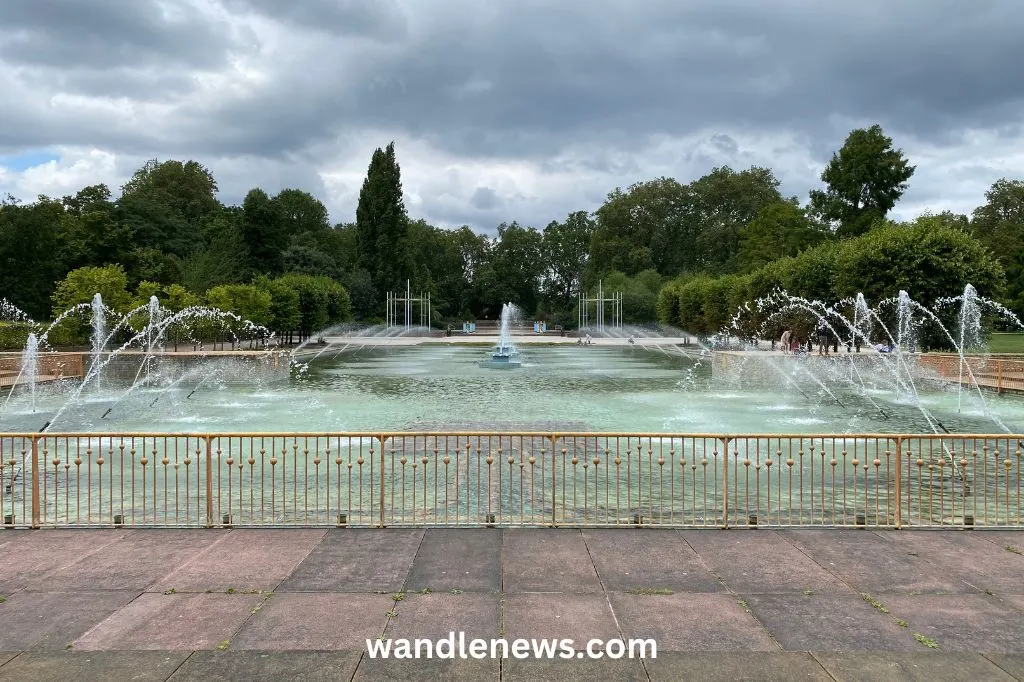 Location of the Fountain
The fountains inside Battersea Park are located in between The Bandstand and the Old English Garden. There is a small tea shop next to the fountain. The exact location is shown on the map below. The nearest railway stations to the park are either Queenstown Road or Battersea Park.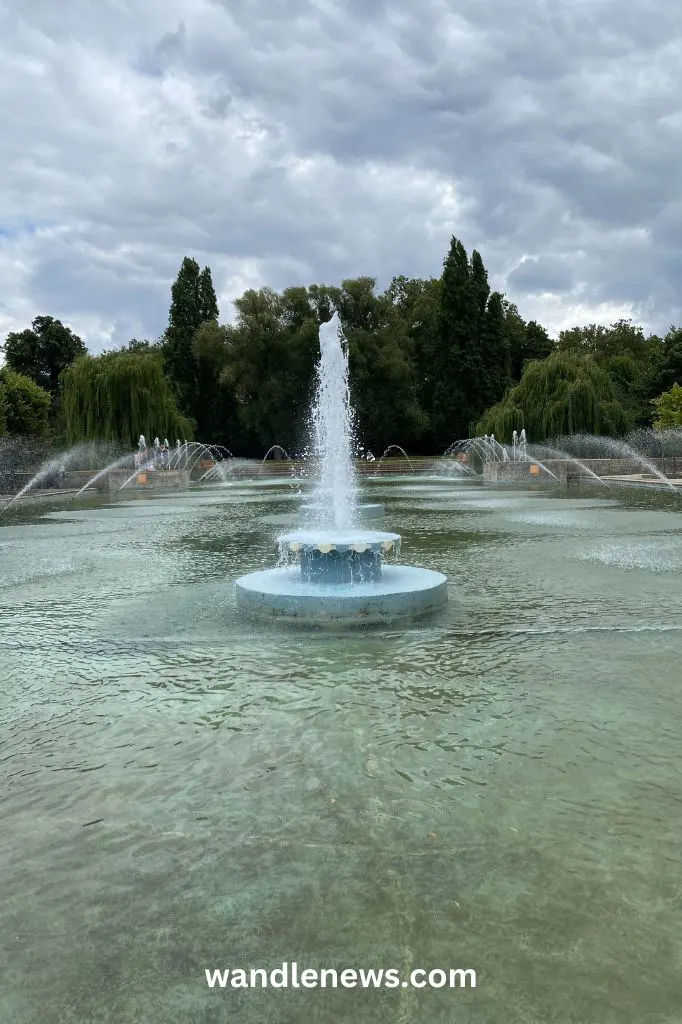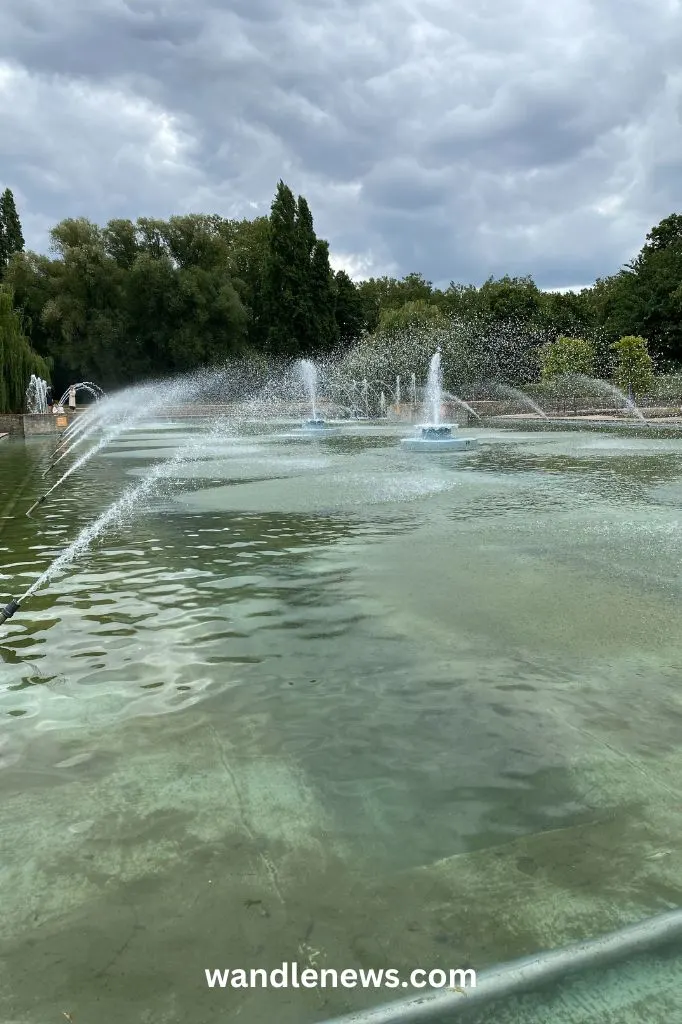 Photographs of the Fountain
Below are some photographs I took of the fountain when I visited on a cloudy day in August.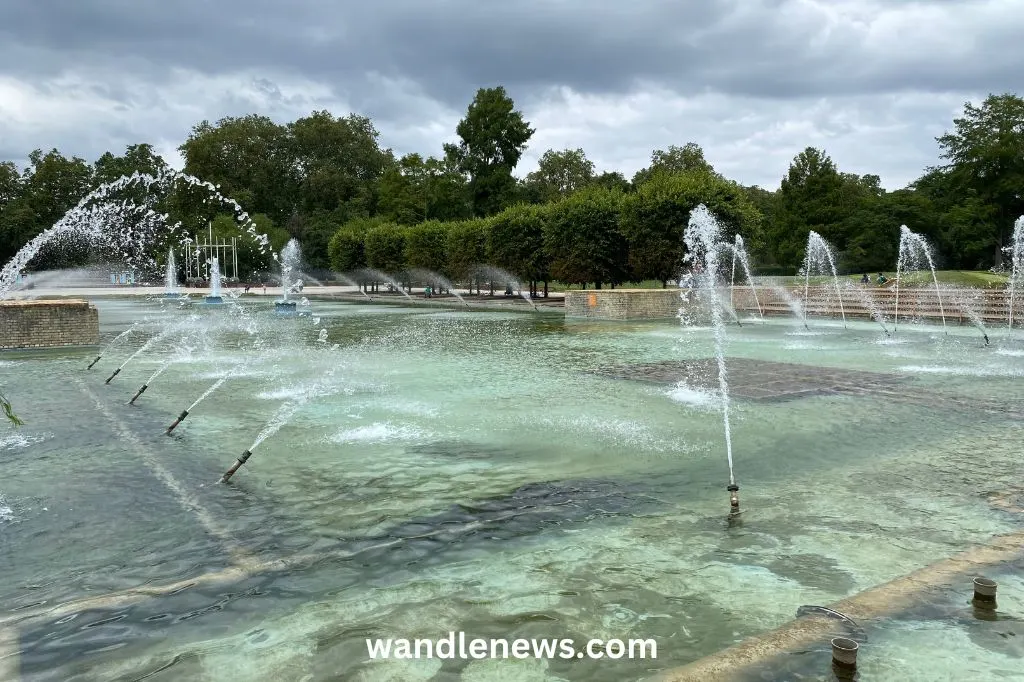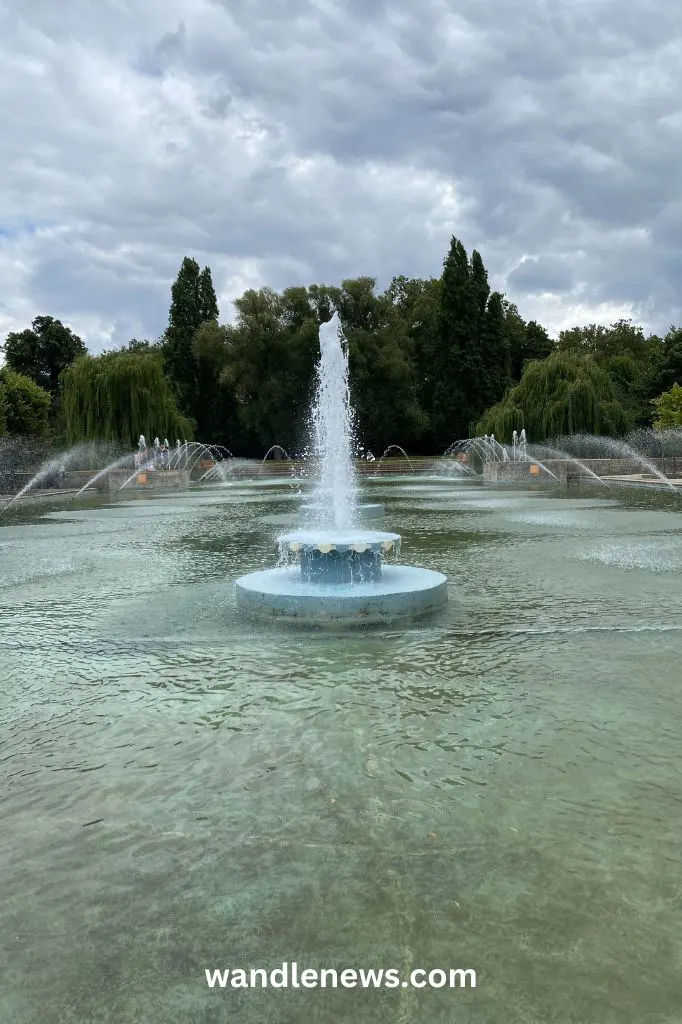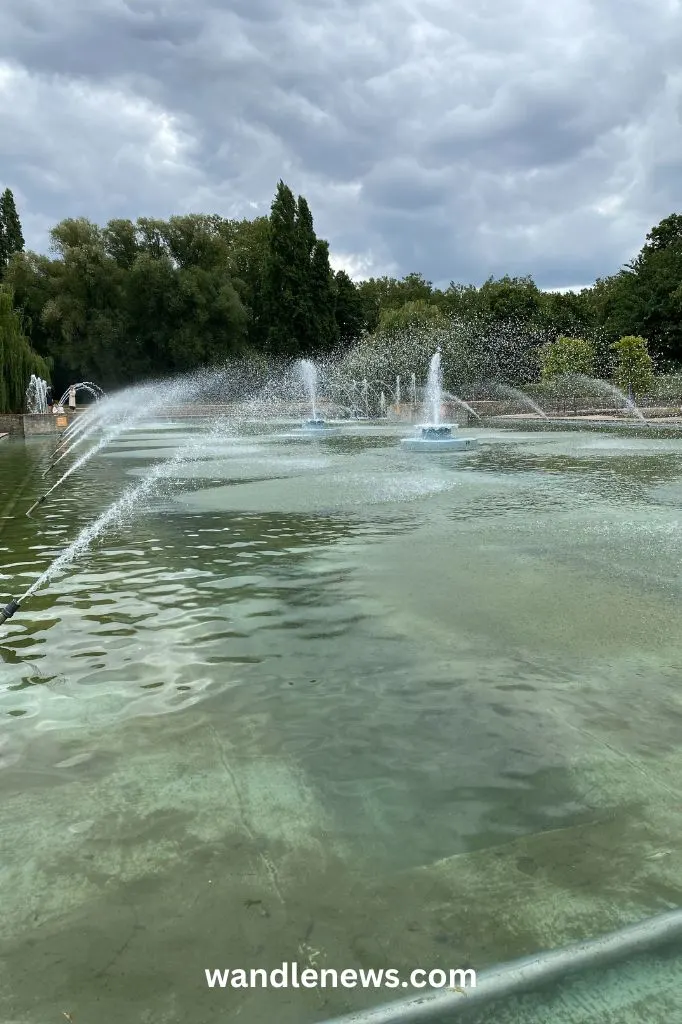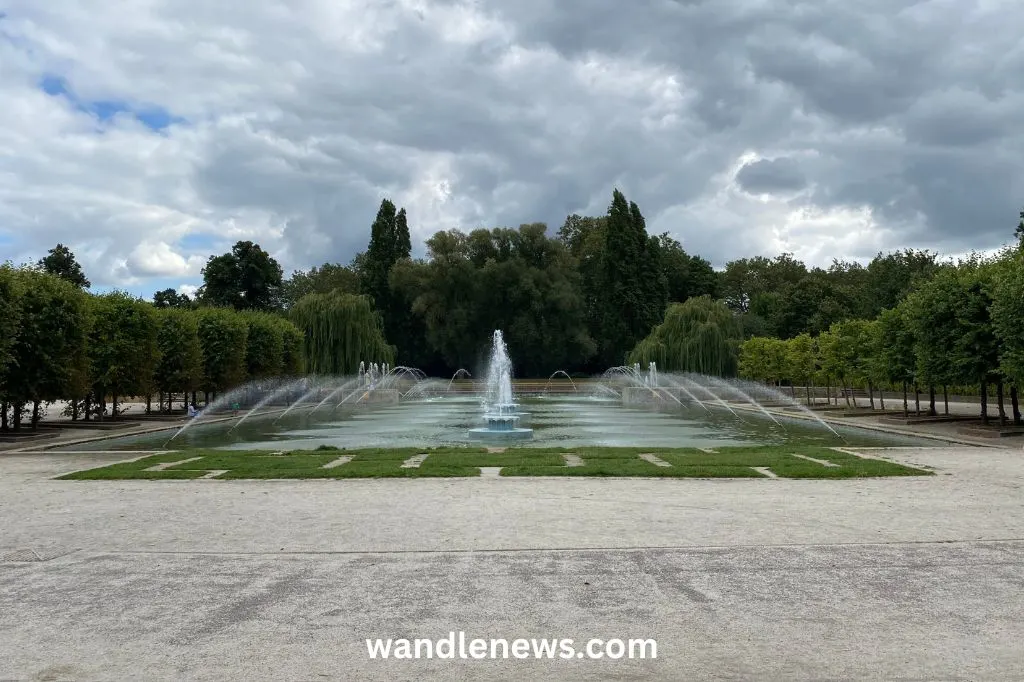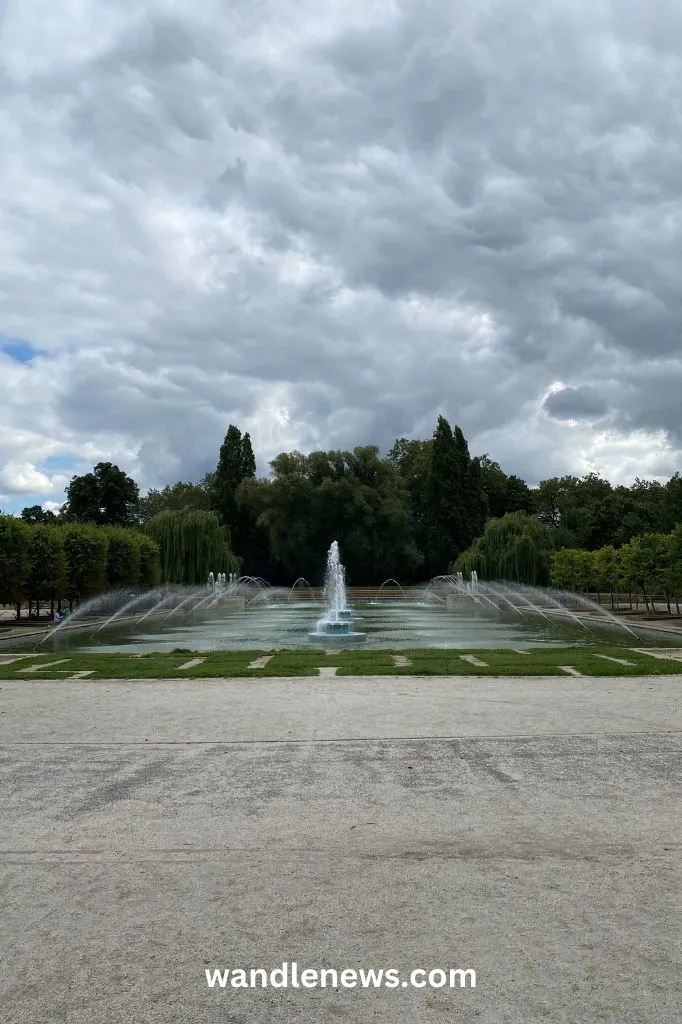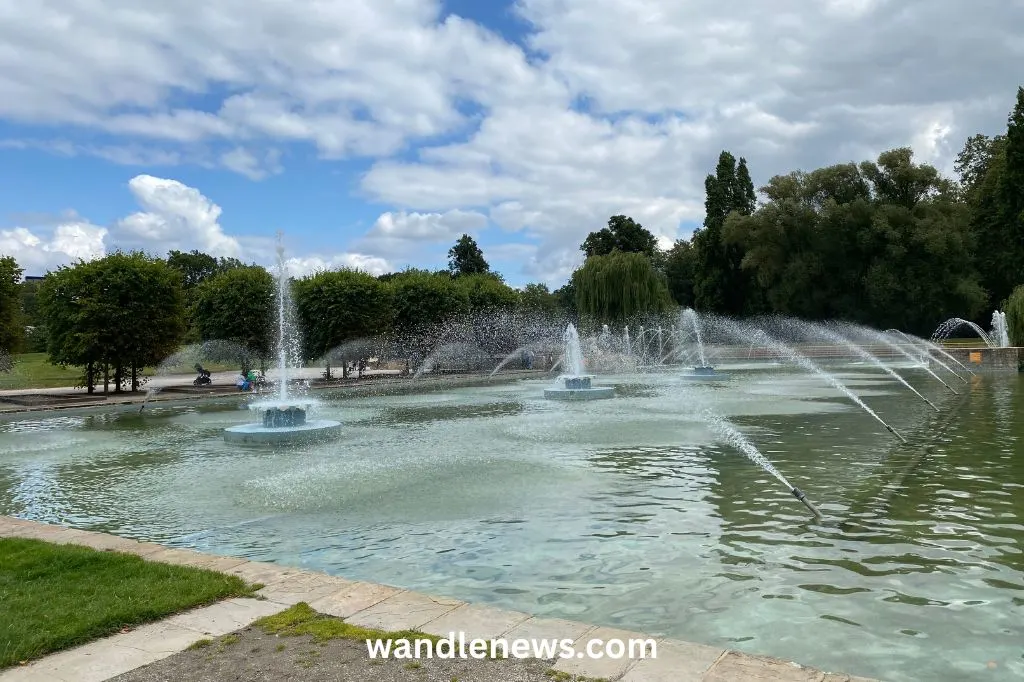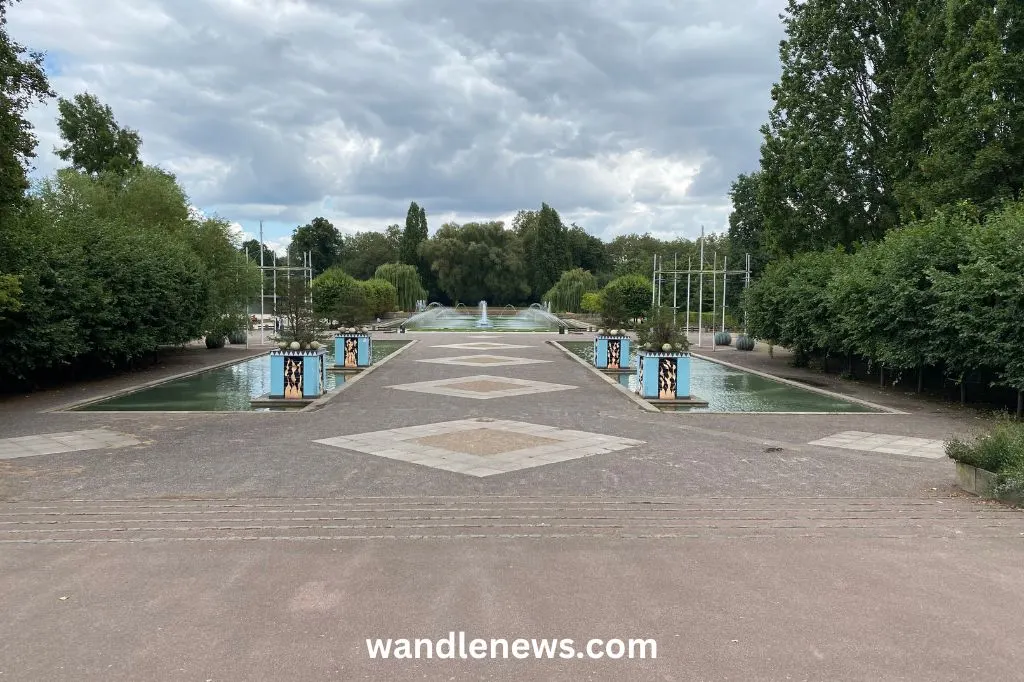 Things to do When Visiting Battersea Park
If you are visiting Battersea Park fountains, why not visit other areas of the park at the same time? Check out the links below for ideas.
This post was about Battersea Park Fountain
Thank you for reading my post about Battersea Park fountain. If you have visited the fountain, please leave me a comment below.