Did you know there were once elephants in Carshalton Ponds?
In the early 1900s, the Lord George Sanger's Circus visited a number of in towns in Surrey including Dorking, Redhill and Epsom. The circus travelled with different animals including elephants, lions, ponies, camels and horses.
As the circus travelled between cities, they stopped off in Carlshalton so the elephants and camels could have a drink in Carshalton Ponds. The beautiful photograph below was taken in 1901, and is shared with kind permission from The Friends of Honeywood Museum.
Elephants in Carshalton Ponds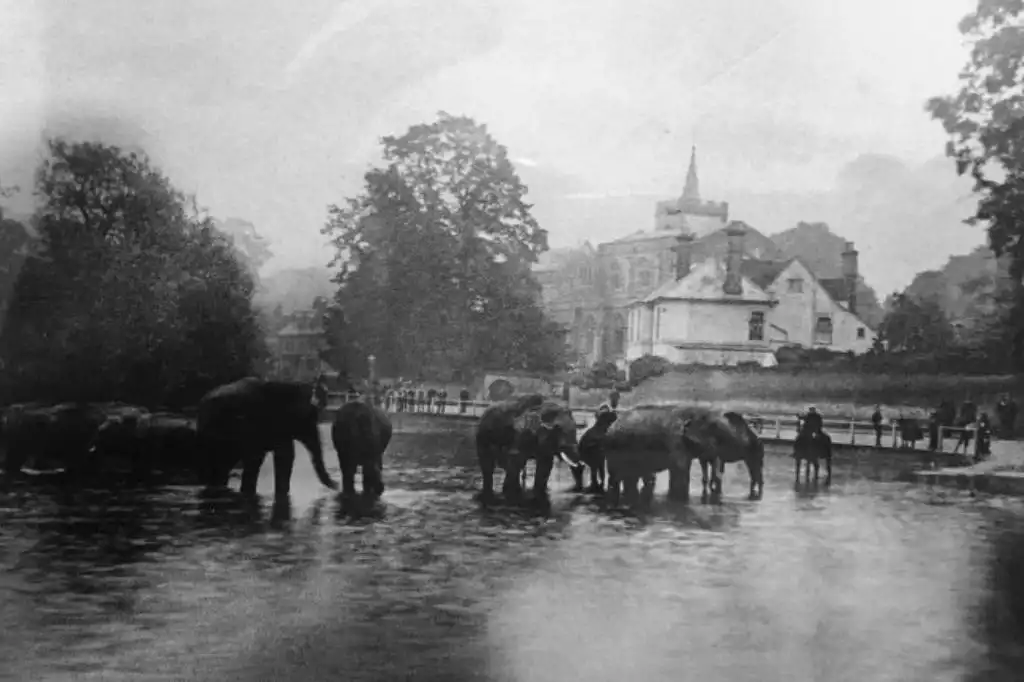 Carshalton Ponds is one of the points along the Wandle Trail. The ponds were once fed by springs and streams running from all sides. They were also the site of Carshalton's ancient corn mill.
Today the ponds are topped up artificially by a water recirculation system. The water is home to a number of aquatic plants (like purple loosestrife and water mint), and wildlife such as coot, Canada geese, swans, and grey wagtails.
Lion Escape from The Lord George Sanger Circus
In the same year that the elephants were photographed in Carshalton Ponds, a lion escaped from the George Sanger Circus in Dorking.
The newspaper clipping below was taken from the Dorking Advertiser on 5th October 1901. The lion was a large African lion who escaped after falling from a plank. Fortunately the lion caused no harm to anyone in the crowd, and was only free for 15 minutes before it was caught and put back in its cage.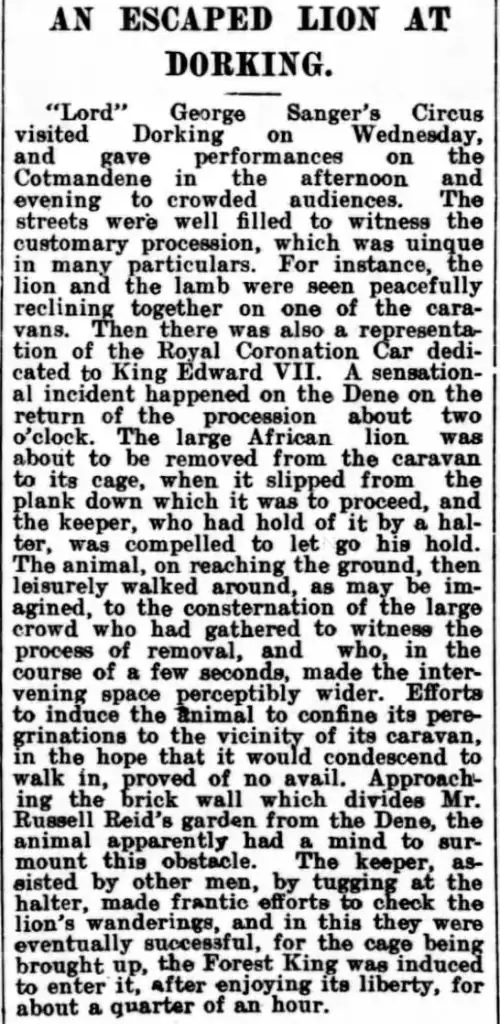 If you are interested in the history of the area around the River Wandle, you may find the following posts interesting: