Did you know there are kingfishers living by the river Wandle? Kingfishers are normally found on low hanging branches over the river, as they look for small fish or aquatic insects.
This post contains twenty photographs of male and female kingfishers that were all taken by the river Wandle in the Carshalton area.
All the photographs were taken by Guy St John of Kingfishers of South London, and are shared with kind permission.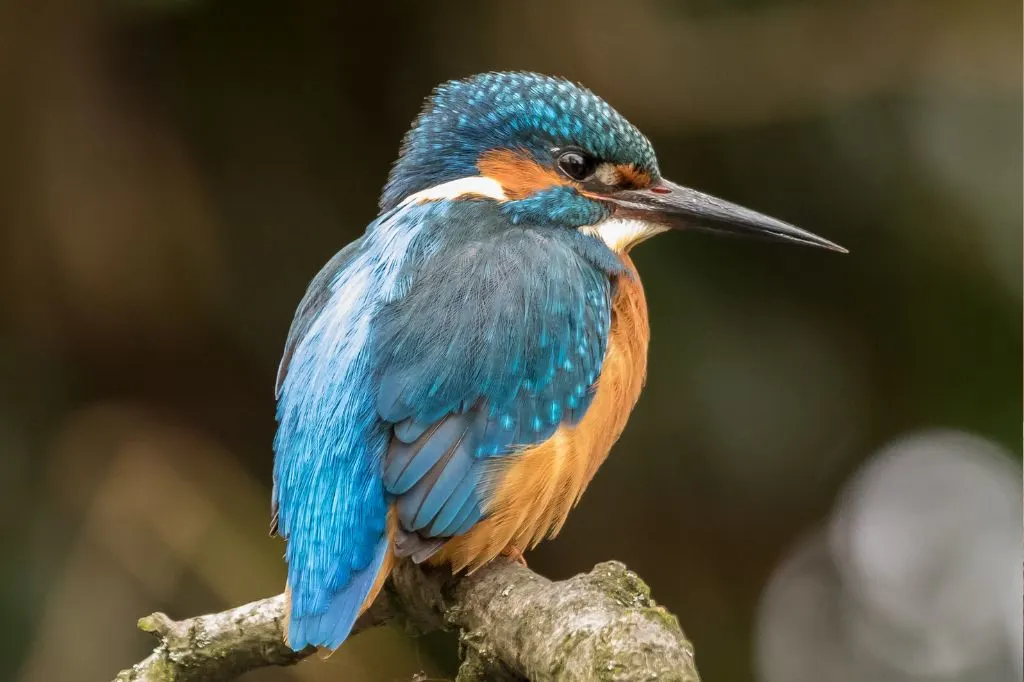 What Species of Kingfisher Lives by the River Wandle?
The species of kingfisher that lives by the river Wandle is the Common Kingfisher, also known as the Eurasian Kingfisher or River Kingfisher (alcedo atthis). It is a small bird with a blue back and orange breast. It has seven subspecies.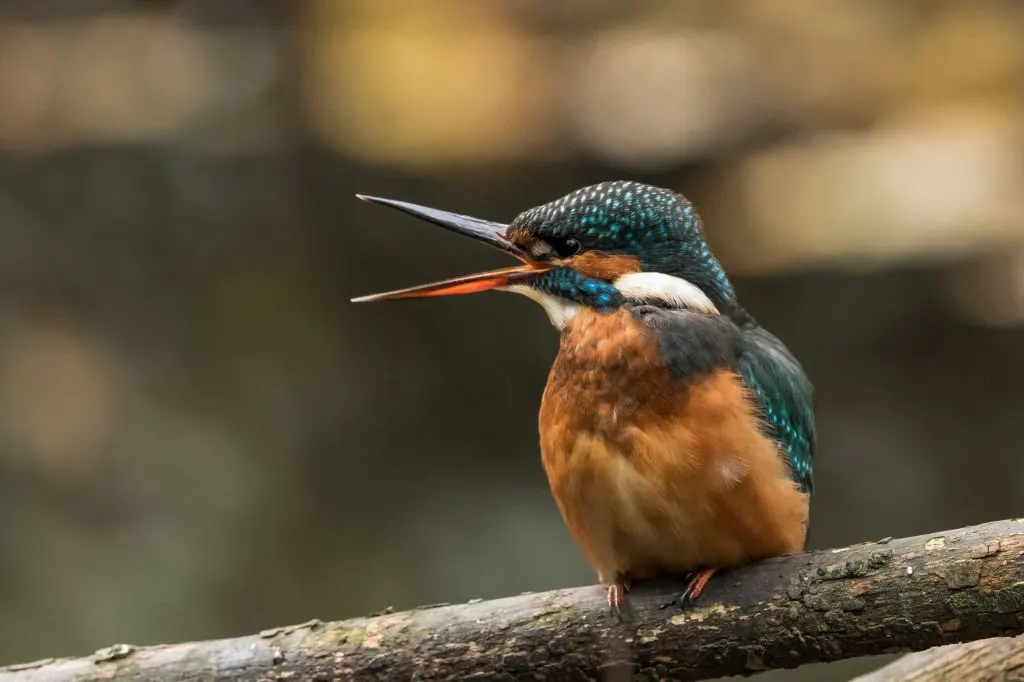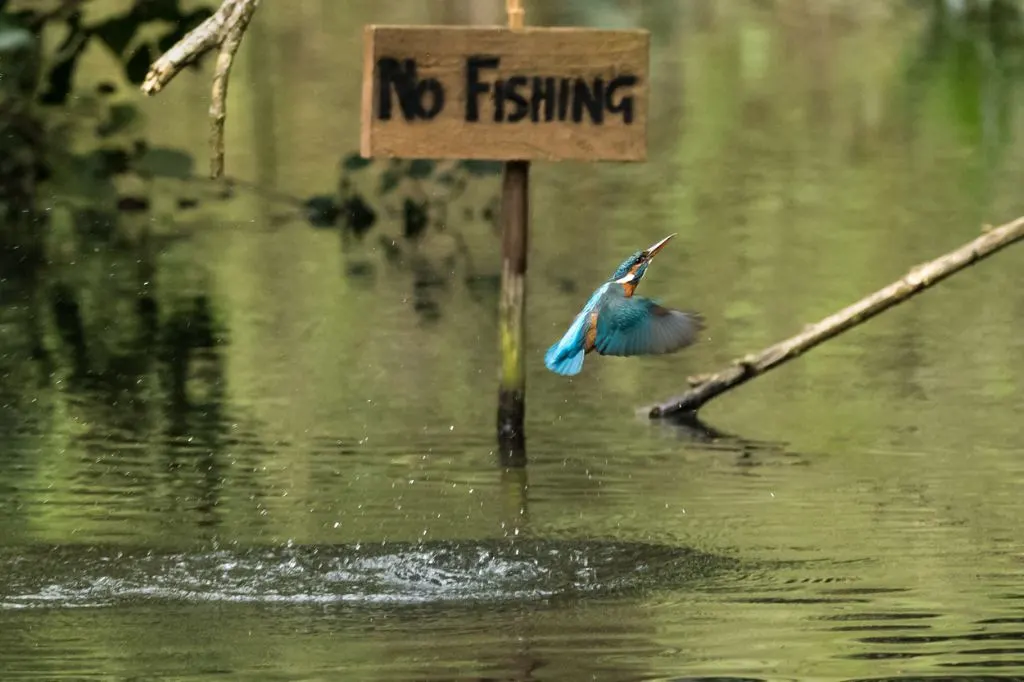 How Can You Tell the Difference Between Male and Female Kingfishers?
Male and female kingfishers are identical apart from the colour of their beaks. Male kingfishers have a completely black beak, whereas female kingfishers have an orange lower beak.
You can see in the photograph below, the kingfisher has an orange lower beak, which means it is female.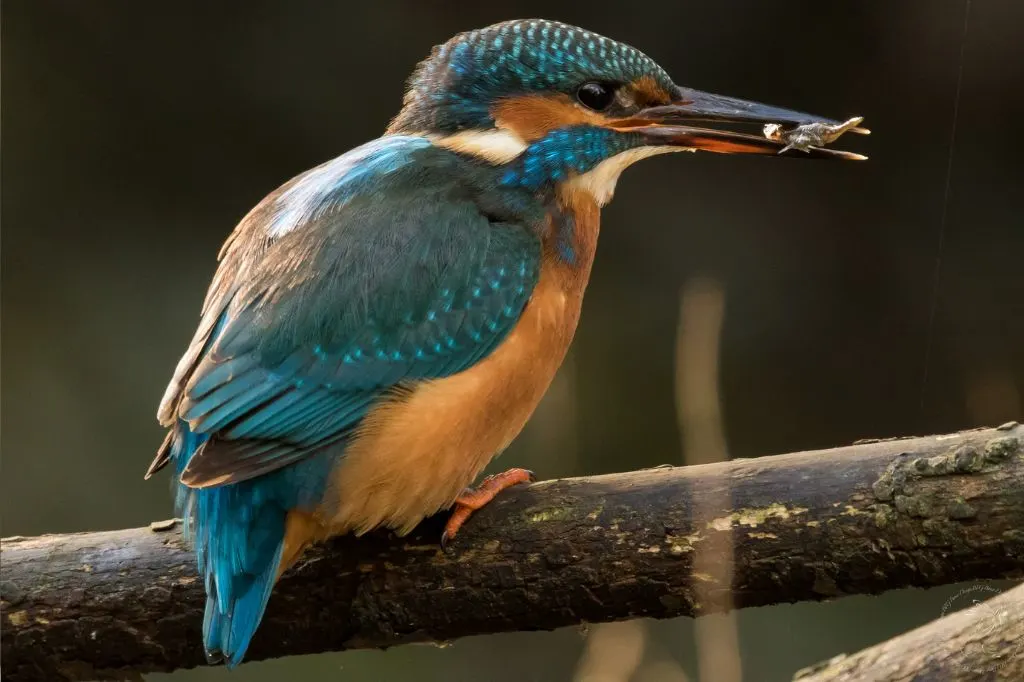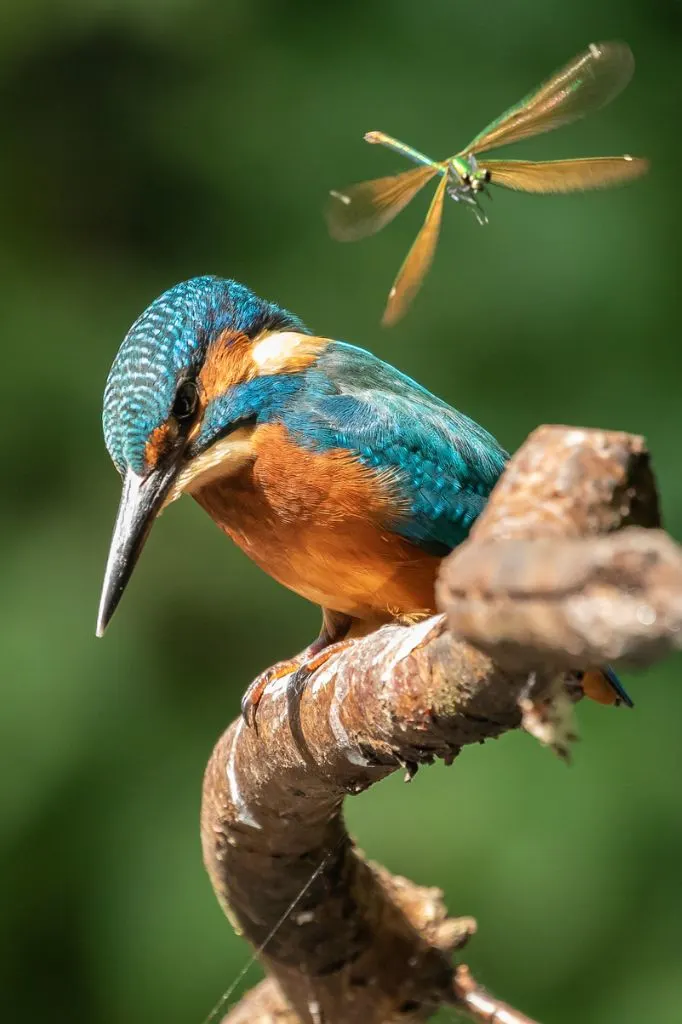 What Colour are Kingfishers?
Although we see a kingfisher as a brightly coloured bird with a blue/green back, its feathers are actually brown. The reason the bird appears to be blue is due to the structure of its feathers, which cause a scattering of blue light.
This is the reason why kingfishers can appear bright blue one minute and emerald green the next. By changing the angle that the light falls on their feathers, they can alter the colours that are filtered and reflected back. This is known as the Tyndall effect.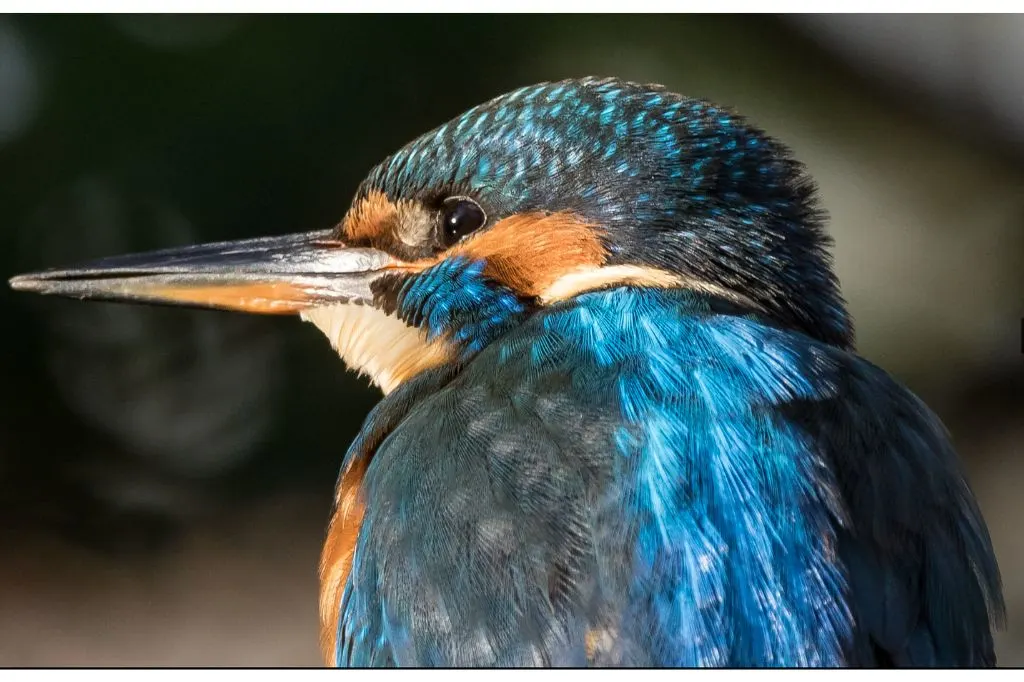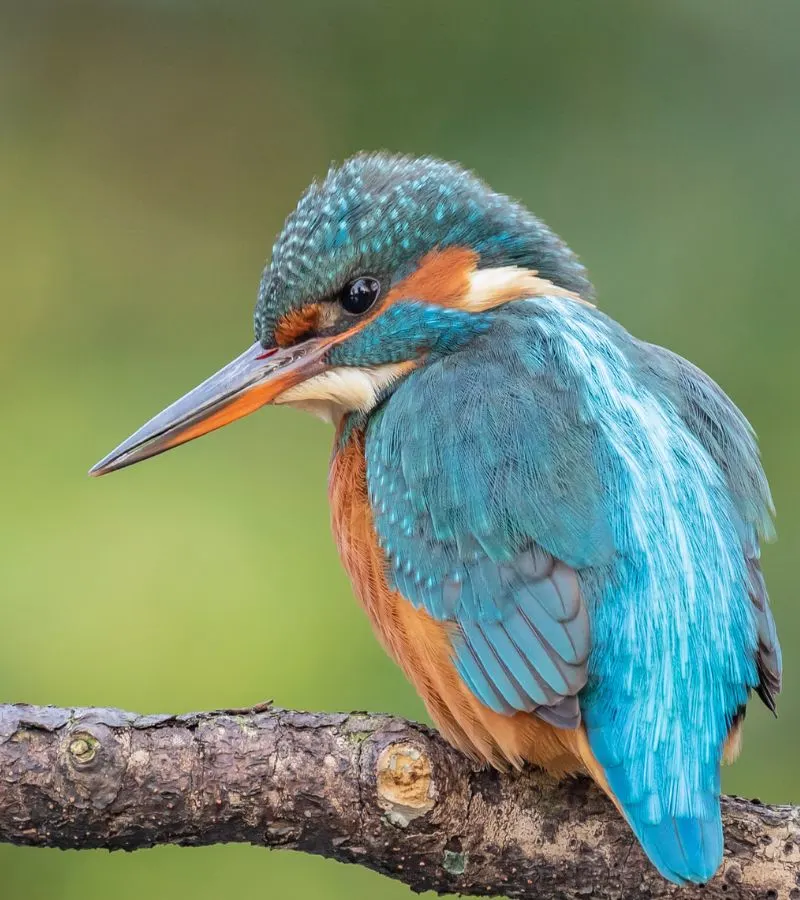 Are Kingfishers Rare?
The Common Kingfisher (alcedo atthis) is the only species of kingfisher found in the UK, and is usually spotted in southern or central England. There are only between 4,800 and 8,000 breeding pairs in the UK.
Due to their scarcity, kingfishers are protected under the Wildlife and Countryside Act 1981. It is illegal to capture, kill or hurt a kingfisher. You are also not allowed to harm a kingfisher's nest, eggs or young, or to intentionally disturb the birds.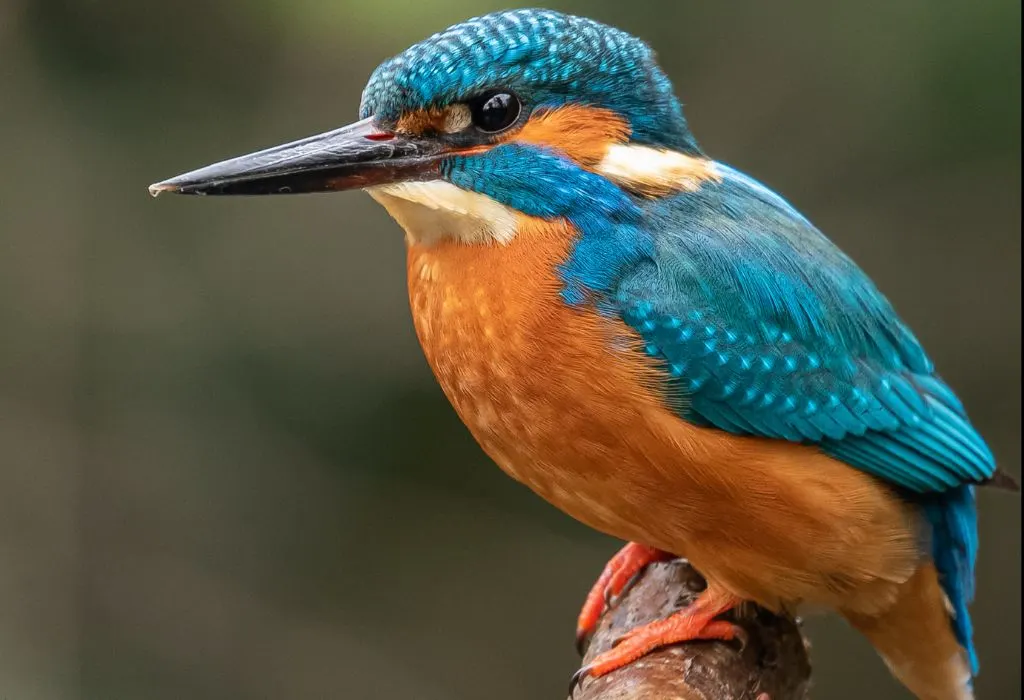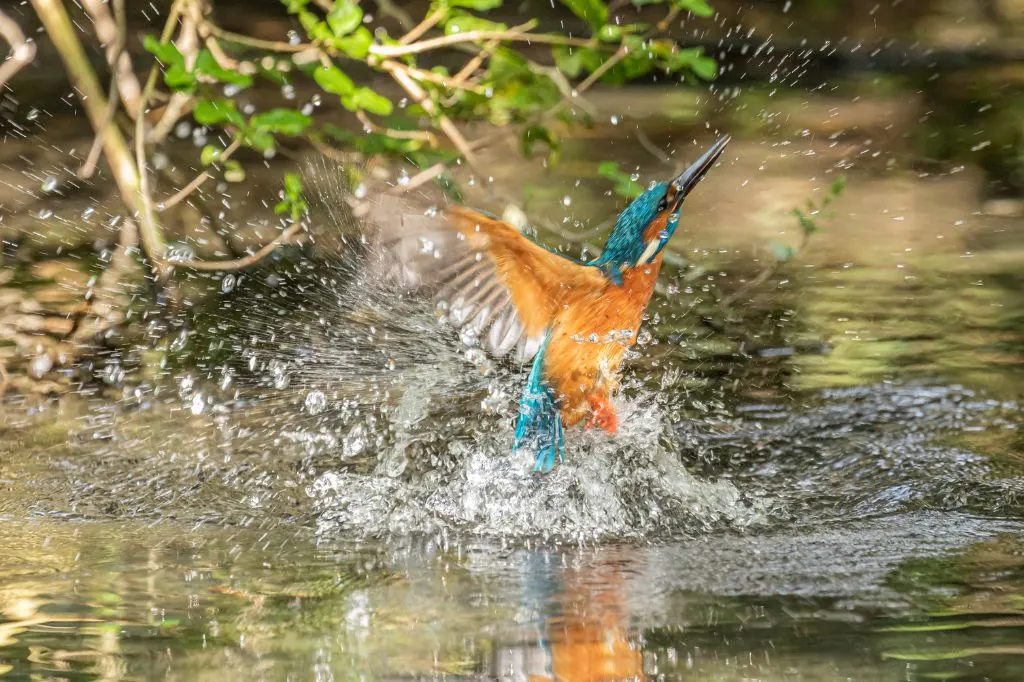 Is it Lucky to See a Kingfisher?
In some cultures, kingfishers were believed to be messengers of good news. They were also seen as a symbol of calm, peacefulness, patience, bad omens, and fertility.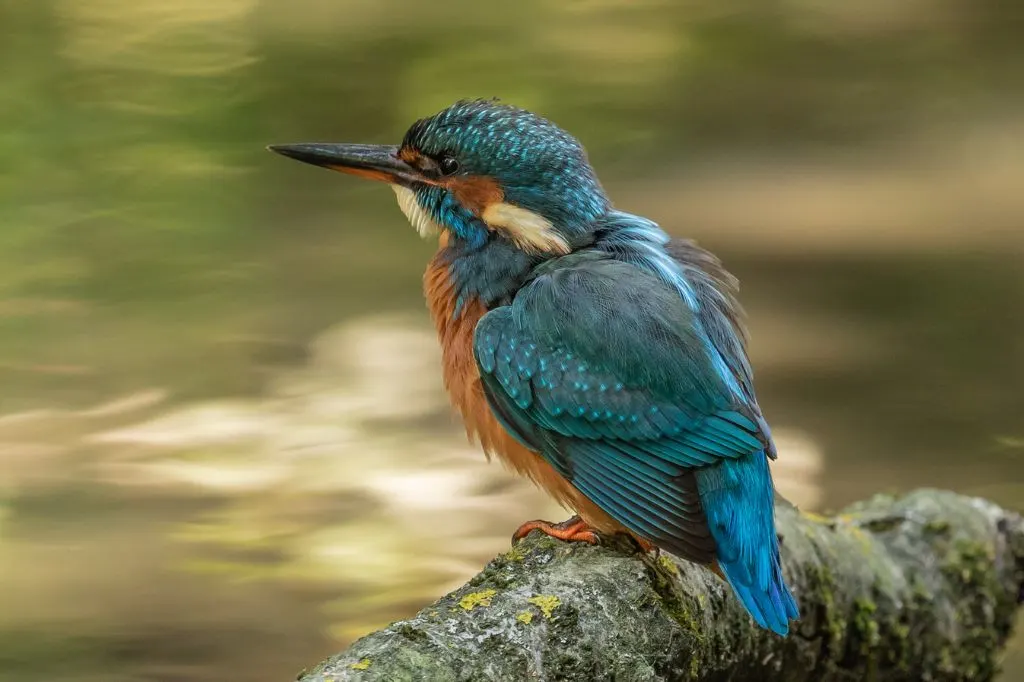 What Does a Kingfisher Eat?
Kingfishers mainly like to eat fish, and prefer fish that are around 23mm in length. Since they don't dive to great depths, they eat small fish that come to the surface such as minnows and sticklebacks. They also eat insects, shrimps and tadpoles.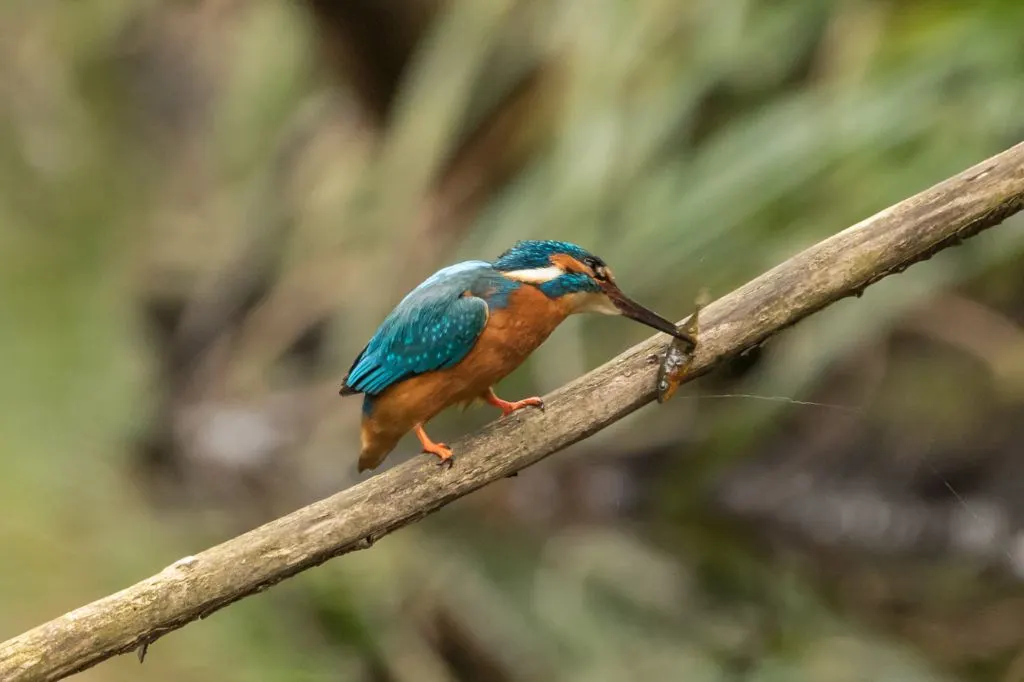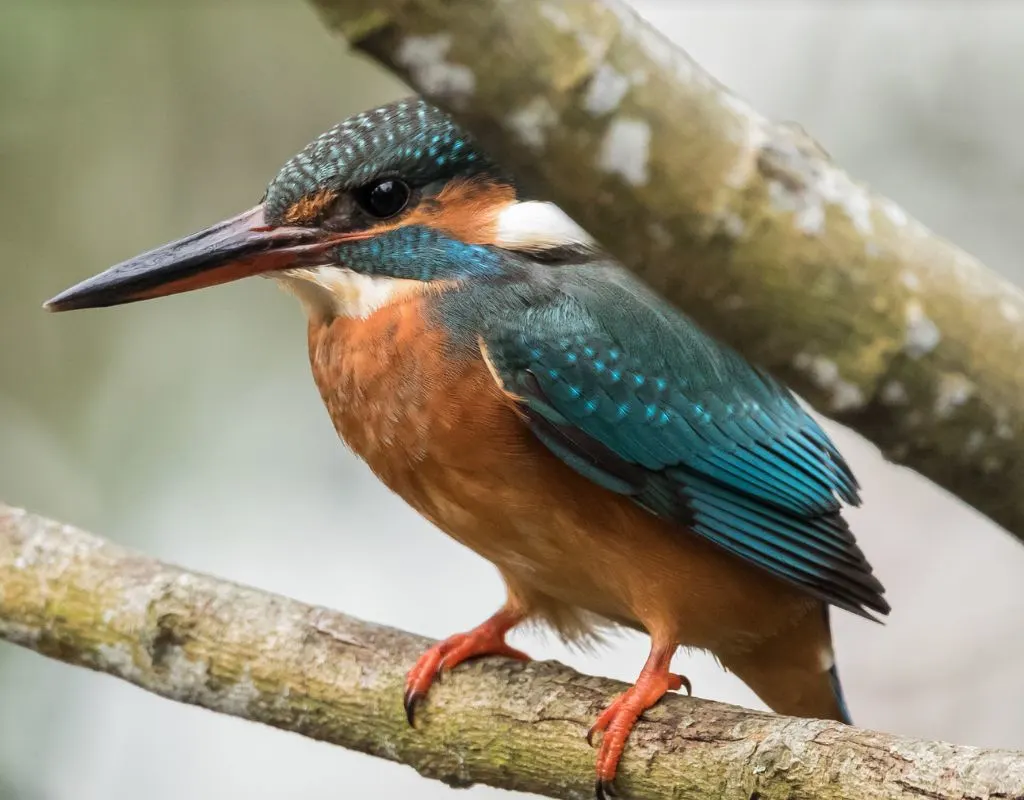 How Big is a Kingfisher?
Kingfishers can range from 10-42cm in length. They have large heads, a long beak and compact bodies.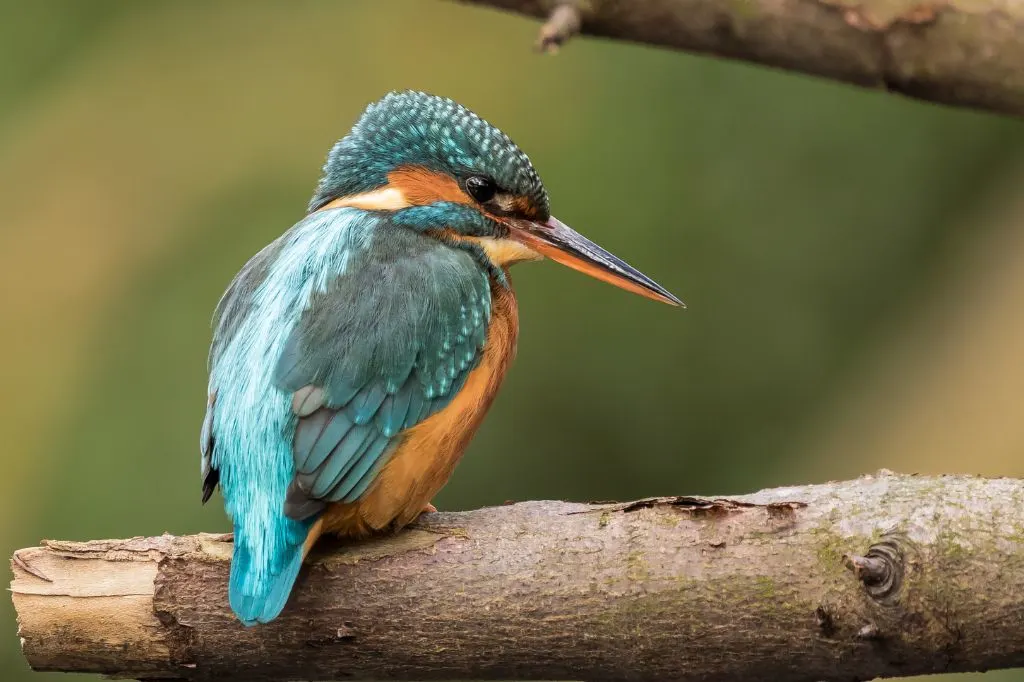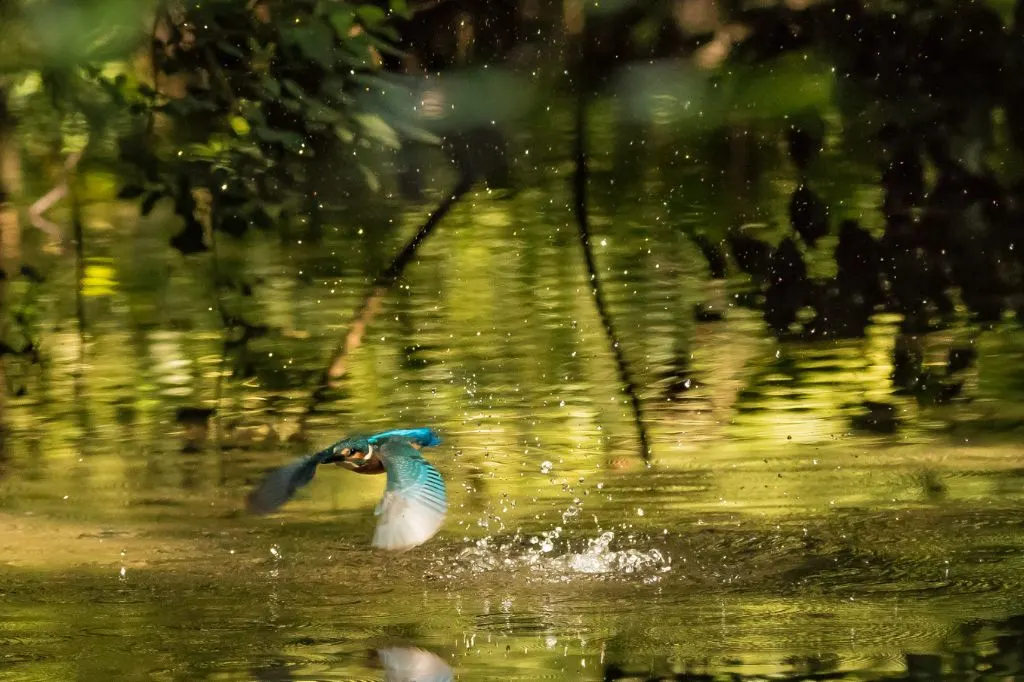 What Time of Day are Kingfishers Most Active?
Kingfishers are active all day, but the best time to see them is in the early morning when they are most hungry.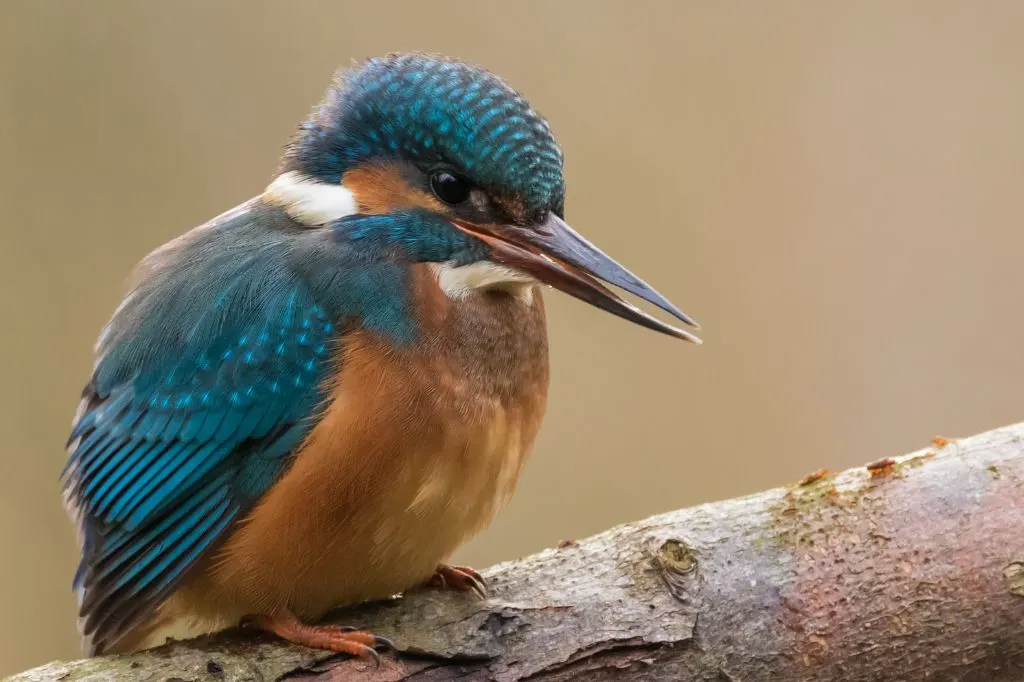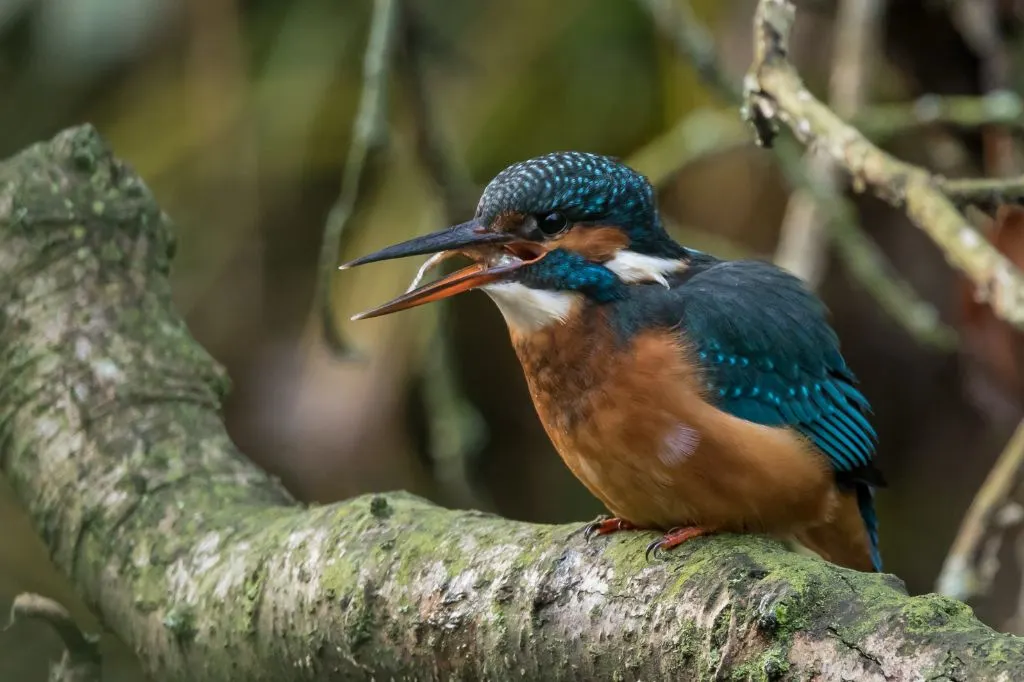 What is the Lifespan of a Kingfisher?
Kingfishers can live up to ten years, but the average kingfisher lives for around two years.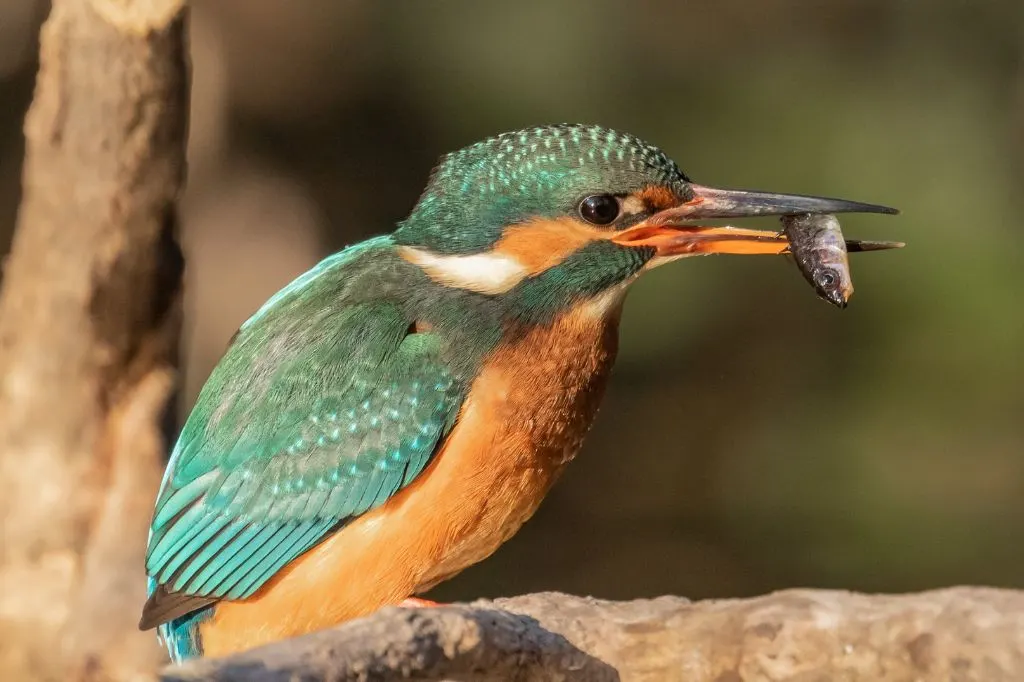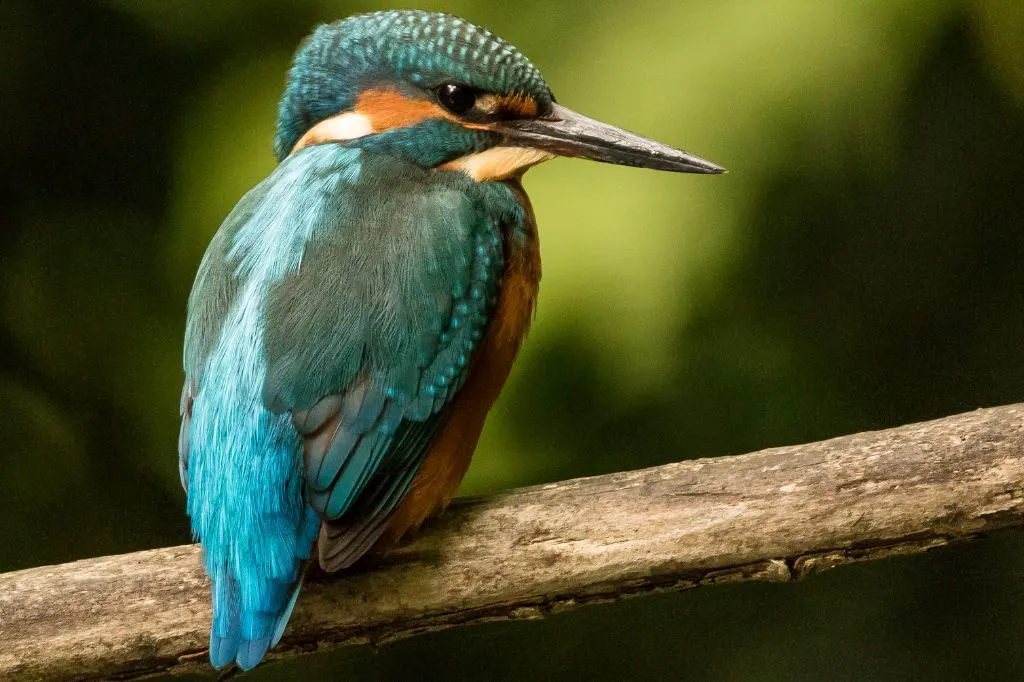 How Many Different Types of Kingfishers are There?
In total there are 114 different species of kingfishers in total in the world, which includes:
Pied kingfisher (ceryle rudis)
White-throated kingfisher (halcyon smyrnensis)
Collared kingfisher (Todiramphus chloris)
Green kingfisher
Ringed kingfisher
Tree kingfishers
North American belted kingfisher (megaceryle alcyon)
Woodland kingfisher (halcyon senegalensis)
Azure kingfisher (alcedo azurea)
Striped kingfisher (halcyon chelicuti)
Malachite kingfisher (alcedo cristata)
Stork-billed kingfisher (pelargopsis capensis)
Brown-hooded kingfisher
Grey-headed kingfisher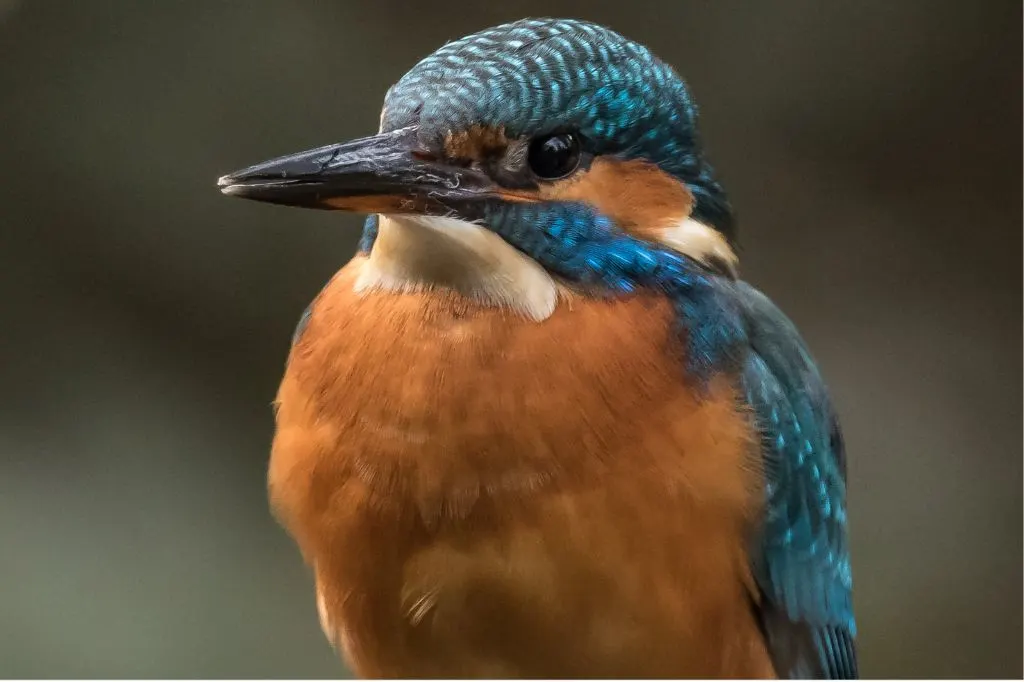 Useful Articles
This Post Contained Photos of Kingfishers by the River Wandle in South London
Thank you for reading my post about kingfishers by the river Wandle. The photos of kingfishers in this post were all taken by Guy St John. If you have seen any kingfishers by the river Wandle please leave me a comment below and let me know.