Rotherhithe is located on the south bank of the river Thames, and has a a rich maritime history. In the 18th and 19th centuries the area was packed with docks and wharves, and played a significant role in London's shipping and trade activities.
The historic shipyard and docks in Rotherhithe is called Surrey Docks, which have now been converted into residential and commercial spaces.
Today, Rotherhithe offers a mix of modern apartment buildings and converted warehouses, many of which boast stunning views of the river. The area also features several parks and green spaces, such as Russia Dock Woodland.
This post is an area guide to Rotherhithe.
---
Rotherhithe Area Guide
Check out the articles below to find out more about Rotherhithe.
---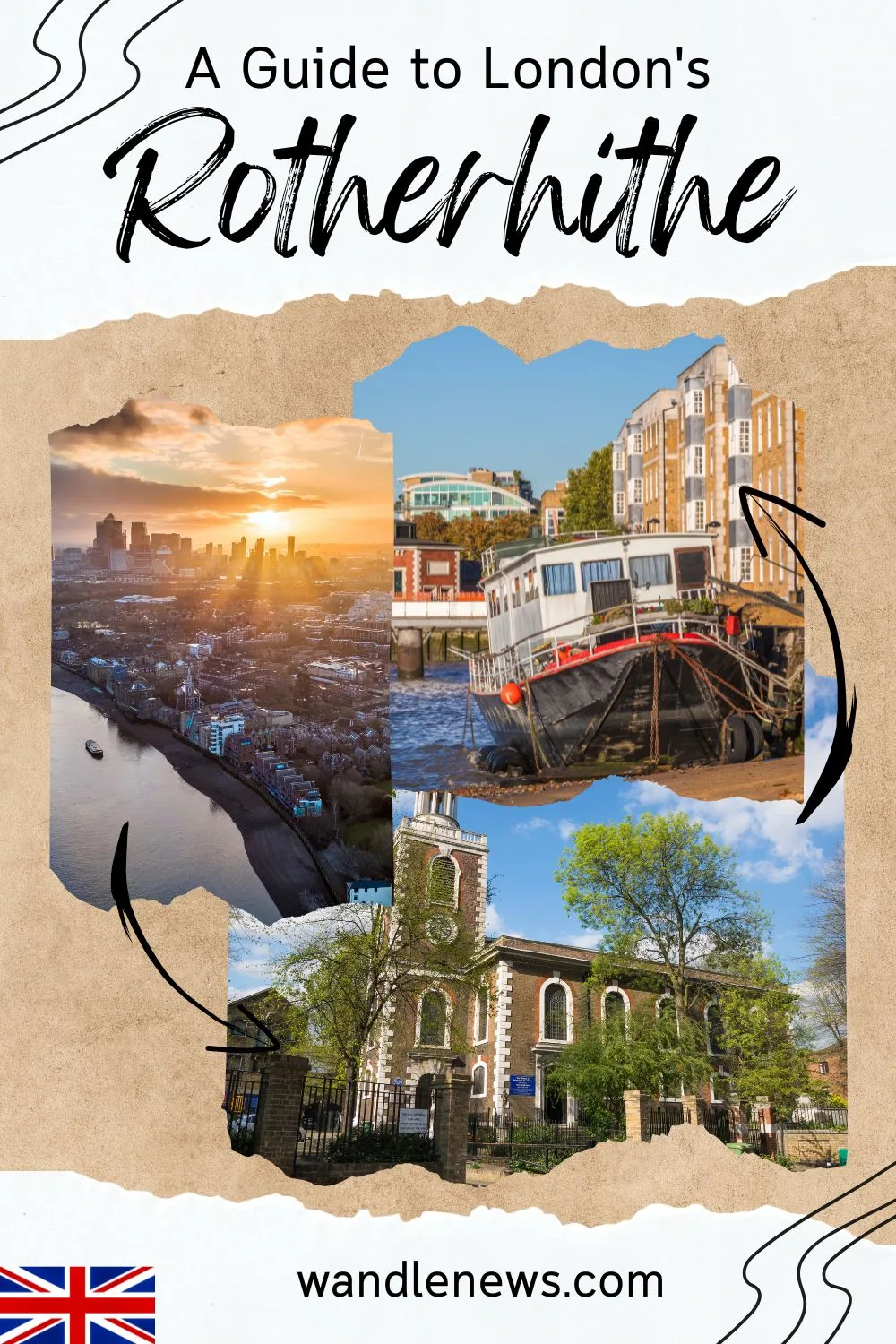 Transport Links in Rotherhithe

Rotherhithe benefits from excellent transport links, making it easily accessible for residents and visitors. The neighbourhood is served by two stations: Rotherhithe station and Canada Water station.
Rotherhithe station, located on the London Overground, provides convenient access to Clapham Junction. Canada Water station, located on the Jubilee Line provides easy access to Canary Wharf and London Bridge.
The area also has the Rotherhithe Tunnel which is a road tunnel under the river Thames which connects the area to Limehouse.
Since Rotherhithe is on the banks of the Thames, you can also get on the Thames Clipper at Double Docklands, and travel to Tower Bridge, Westminster, or Battersea Power Station.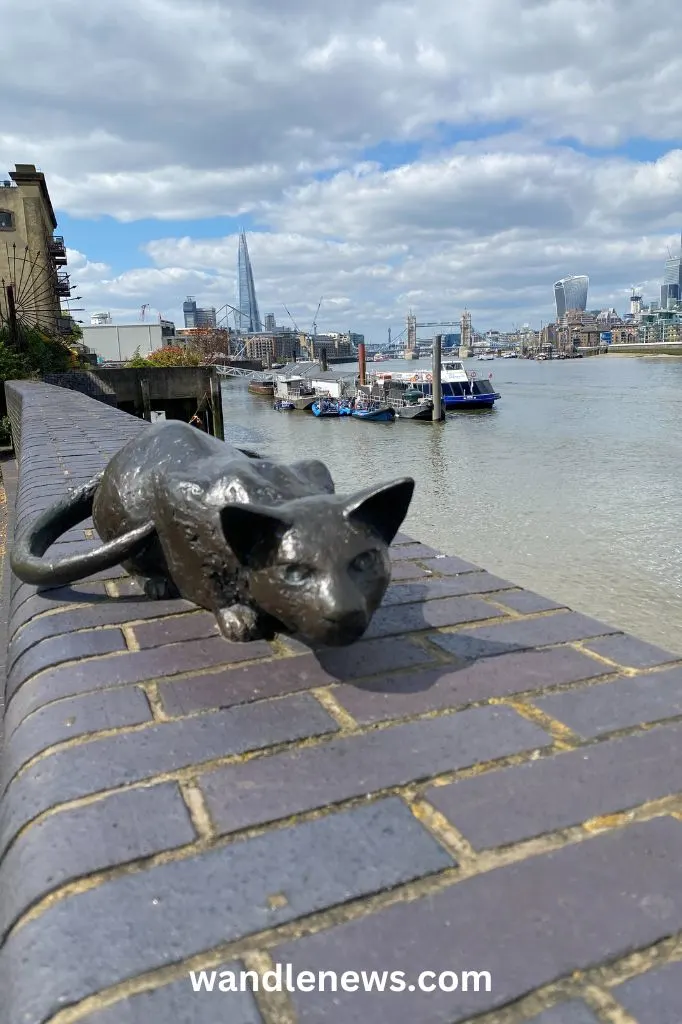 ---
Places to Eat and Drink in Rotherhithe
Rotherhithe offers a diverse range of dining options, including traditional English pubs and cafes, catering to a variety of tastes. Here are some noteworthy places to eat in Rotherhithe:
The Mayflower Pub: This pub is one of the oldest pubs on the riverside, dating back to the 16th century. The Mayflower Public House is named after the Mayflower ship, which set sail from Rotherhithe in 1620, carrying the Pilgrims to America. It is located on Rotherhithe Street, and has a selection of well-crafted ales, a traditional beer garden, and a menu featuring classic British pub fare.
Angel Pub: The Angel Pub is another one of the oldest pubs in London. With its cozy atmosphere and welcoming ambiance, it is a popular spot among locals and visitors alike. It also has great riverside views.
Canada Water Café: The Canada Water Café is a local Italian restaurant and cafe serving home made food all day. Whether you're seeking a hearty breakfast, a quick lunch, or a relaxing coffee break, this café is a popular choice among young professionals in the area.
Midnight Apothecary: For a unique and memorable experience, head to the Midnight Apothecary, a rooftop cocktail bar located at the Brunel Museum.
---
Places to Visit in Rotherhithe
Here is a list of places to visit in Rotherhithe:
Surrey Docks Farm: Visit Surrey Docks Farm, a working city farm that offers a delightful experience for nature lovers and families.
Greenland Dock: Take a stroll along Greenland Dock, one of London's oldest riverside wet docks. It is also one of only two functioning enclosed docks on the south bank of the Thames.
St Mary's Church: Visit St. Mary's Church, which has a history dating back to the 12th century. The church is also the centre of the old Rotherhithe village, which contains various other historic buildings.
Thames Path: Walk along the Thames Path towards central London.
Russia Dock Woodlands: Relax in Russia Dock Woodland which has a picnic area and games area.
Surrey Quays Shopping Centre: Indulge in some retail therapy at Surrey Quays Shopping Centre, which features a variety of shops, restaurants, and entertainment options.
Brunel Museum: Learn about the first tunnel to be built under the Thames. The Thames Tunnel was constructed by Marc Isambard Brunel, the father of Isambard Kingdom Brunel.
Shad Thames: This is more in Bermondsey than Rotherhithe, but still worth a visit. This historic riverside street is known for its 19th-century warehouses.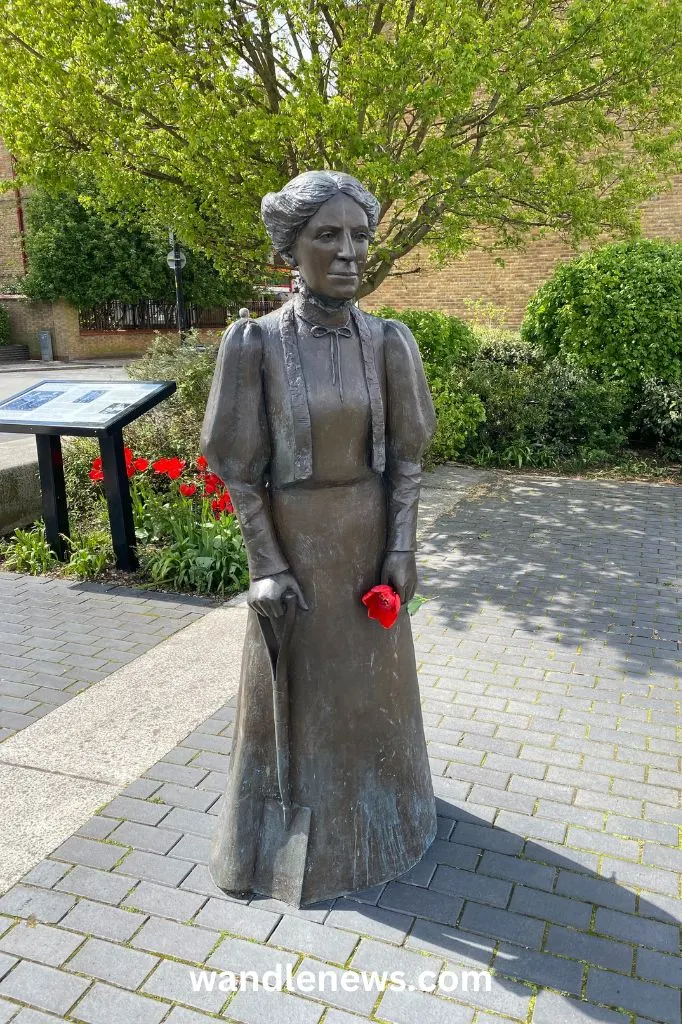 ---
Map of Rotherhithe
Rotherhithe is found in between Bermondsey and Deptford, and is encircled by the Thames. The map below shows the exact location.
---
This Post was a Rotherhithe Area Guide
Thank you for reading my area guide to Rotherhithe. Rotherhithe is one of the most interesting areas of London, with its rich maritime history. It also has breathtaking views over the river Thames, and some good traditional British pubs.