Originally opened in 1989, the Merton Abbey Mills crystal shop is now one of the largest crystal and fossil stores in London. It is situated on the banks of the river Wandle, and only a short walk from the Wandle Trail. This post is all about the rock shop in Merton Abbey Mills, and includes a map and opening hours.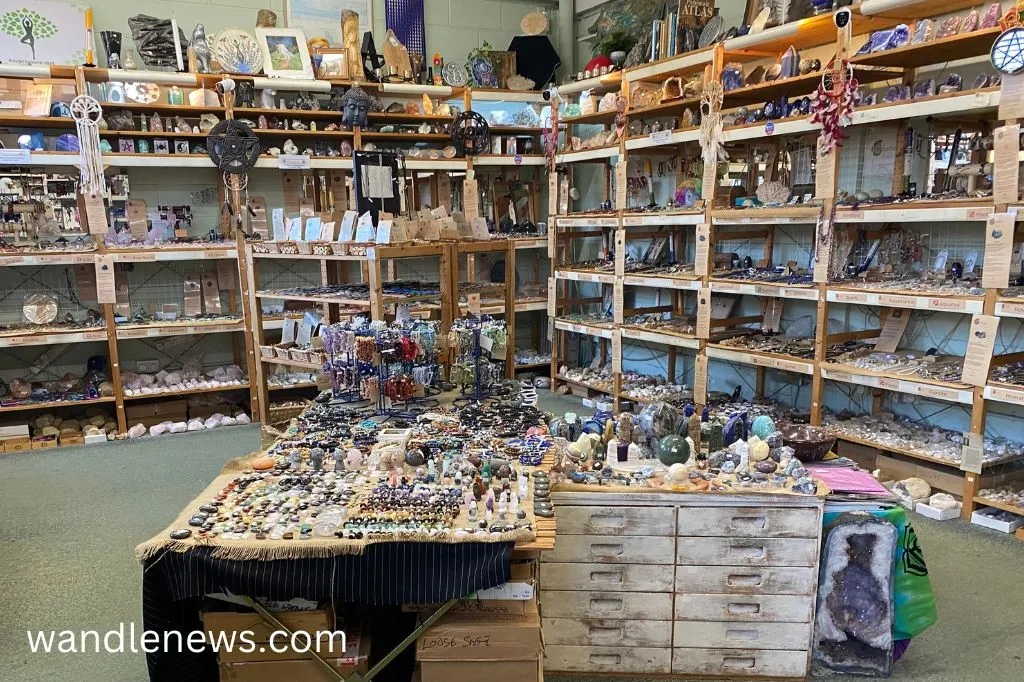 About the Merton Abbey Mills Crystal Shop
The Crystal Shop in Merton Abbey Mills is owned by Charlie Reynolds who is passionate about fossils, rocks and precious stones. The shop sells not only crystals but also jewellery, books, runes, pendulums, candles, and incense.
Among the store's offerings are quartz crystals, which are renowned for their healing properties, as well as semi-precious stones like amethyst, rose quartz, and citrine. These stones are believed to possess unique energetic properties that can enhance well-being and balance.
Charlie's Rockshop also occasionally hosts psychic readings with Cassandra Eason, and upcoming dates can be found on the store's facebook page.
Location
The map below shows where Charlie's Rockshop is located in Merton Abbey Mills. It is a ten minute walk from either Collier's Wood tube station, or South Wimbledon tube station, both on the northern line. It's also right next to the river Wandle, and can be easily accessed by anyone walking along the river path.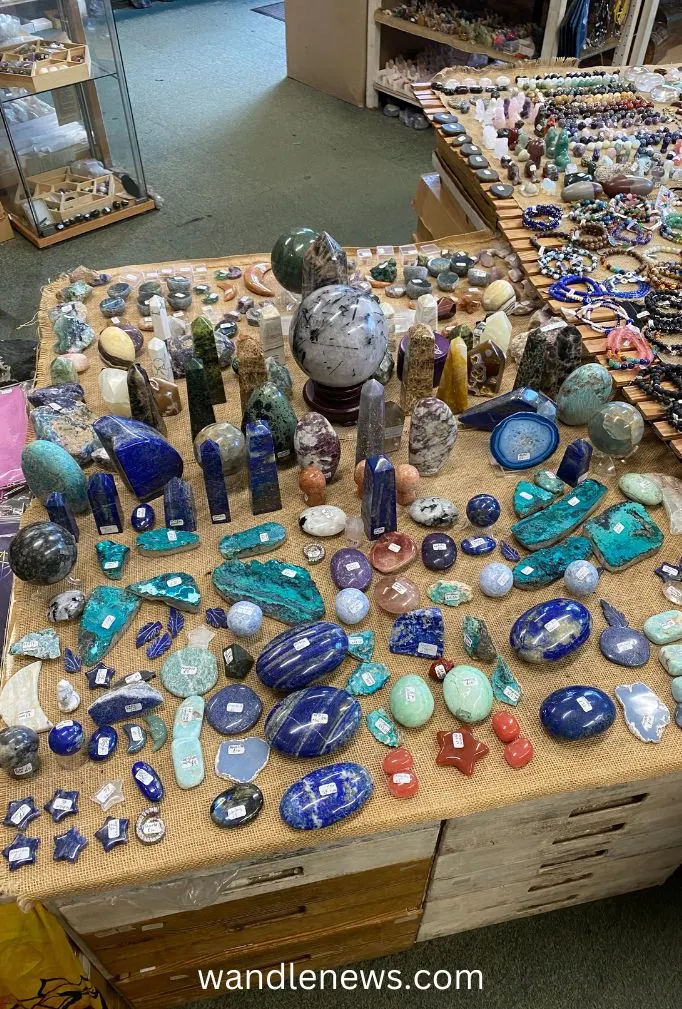 Opening Hours
The shop is open every day apart from over the Christmas period when it is closed from 25th December until 30th December. The opening hours are shown in the table below.
| Day | Opening Hours |
| --- | --- |
| Monday | 10am-5pm |
| Tuesday | 10am-5pm |
| Wednesday | 10am-5pm |
| Thursday | 10am-5pm |
| Friday | 10am-5pm |
| Saturday | 10am-5pm |
| Sunday | 10am-5pm |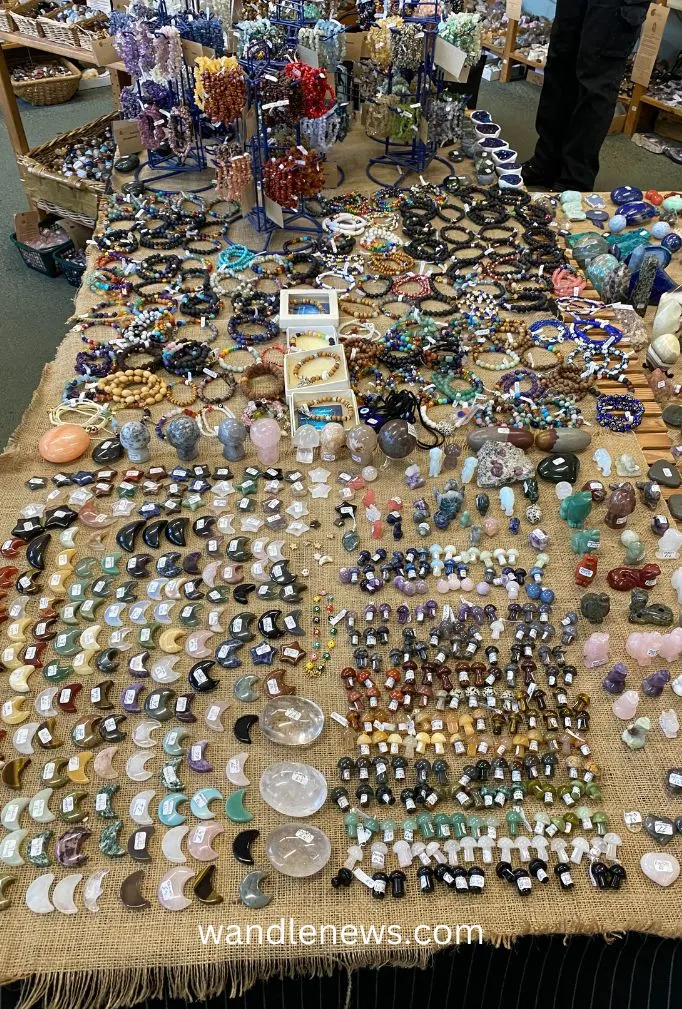 Products Available
With great deals on their products, Charlie's Rockshop is a top choice for crystal enthusiasts. Below are just a few examples of the other items available in the store.
Jewellery
Fossils
Semi Precious Stones
Rocks
Angels, Buddhas and Skulls
Book Ends
Pendulums
Incense, Smudge and Resins
Candles
Lamps and Tea Lights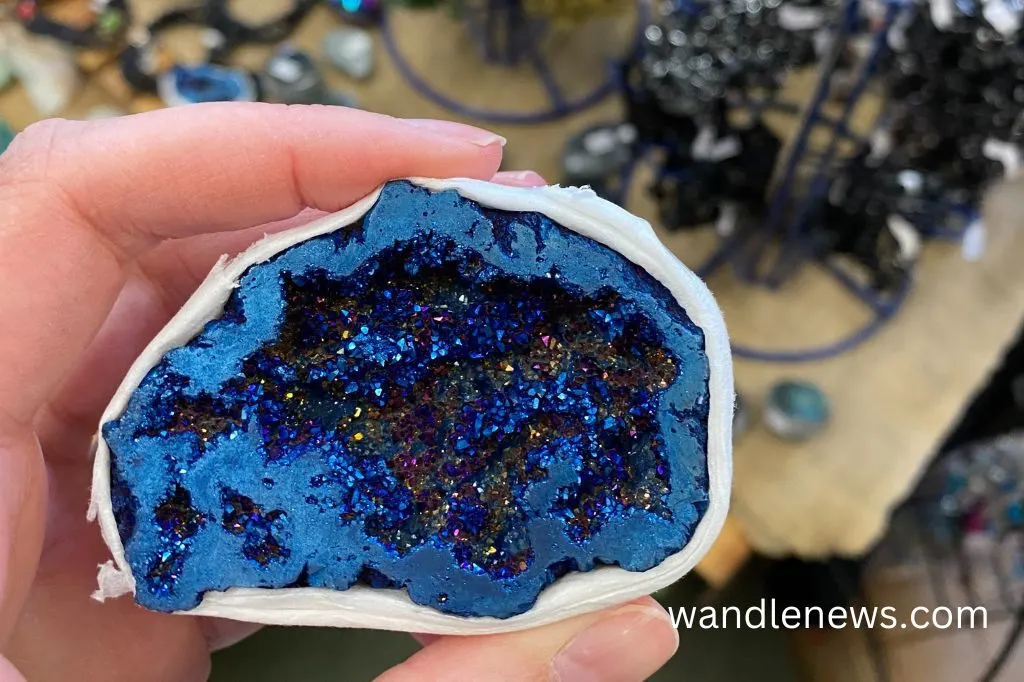 Other Crystal Shops in London
If you're on the hunt for more crystal shopping destinations in London, then you're in luck. Charlie's Rockshop is just one of several options available to you. Other popular spots are listed below.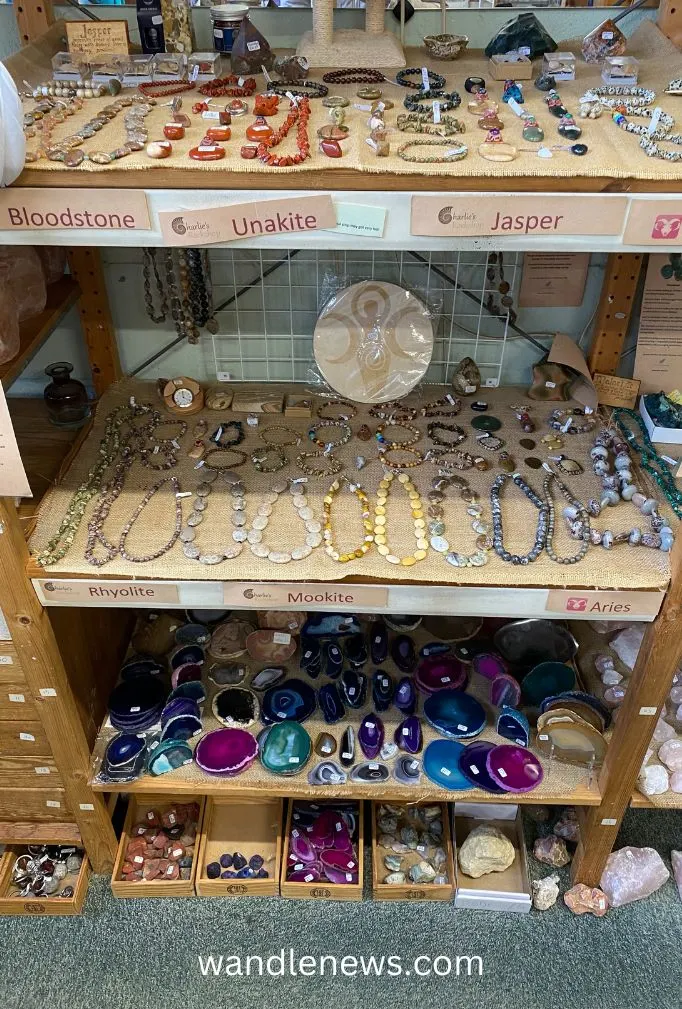 Images of the Merton Abbey Mills Crystal Shop
Below you'll find some images that provide a glimpse into Charlie's Rockshop at Merton Abbey Mills. These images showcase the store's beautiful collection of crystals, fossils, and precious stones, as well as its cozy and inviting atmosphere.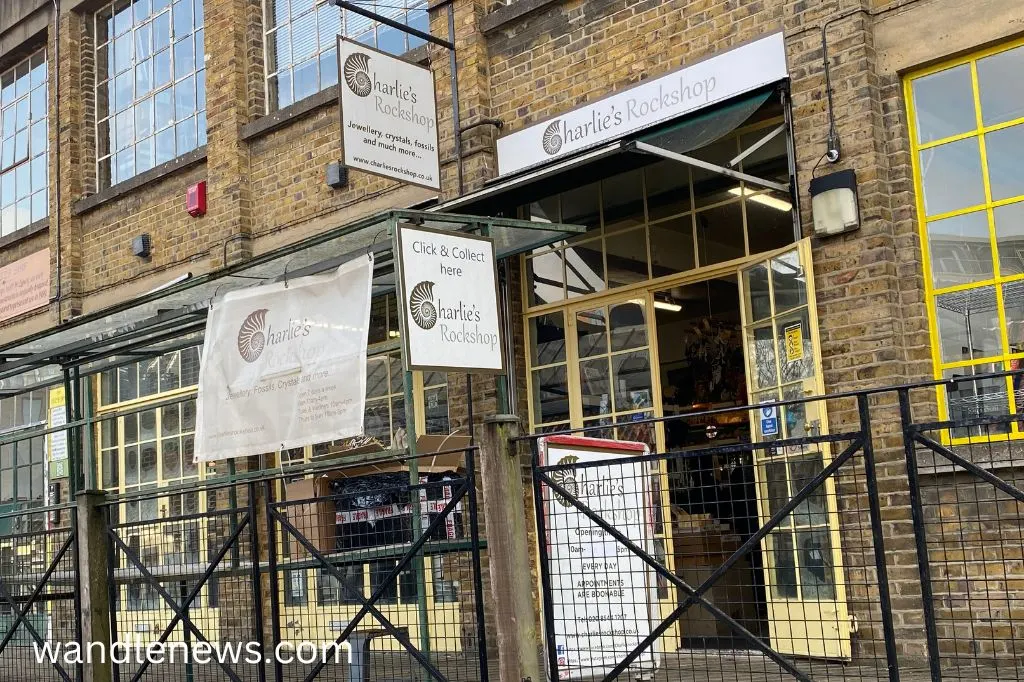 Other Places to Visit Near Merton Abbey Mills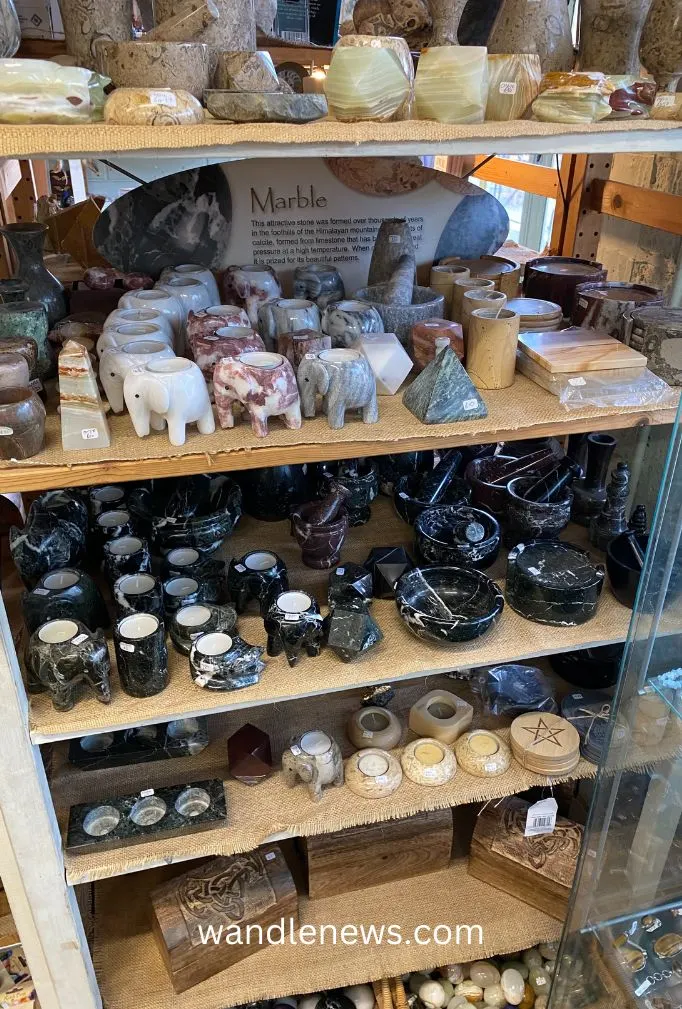 This post was about the Merton Abbey Mills Crystal Shop
Thanks for reading my post about the crystal shop near the river Wandle. Wandle News is a website dedicated to the river Wandle and the Wandle Trail. It contains information about the shops, restaurants, parks, nature reserves and historical landmarks along the river. Please subscribe to our mailing list to receive our latest posts.