This post is about my mudlarking experience with Thames Explorer Trust, under Millennium Bridge.
Mudlarking, also known as beachcombing, is an activity which involves exploring the foreshore of the river Thames at low tide, looking for items of historical interest.
In Victorian times, mudlarks were poor people who scavenged in the river mud looking for valuable items they could sell. Today however, mudlarking is more of a hobby, with people seeking archaeological finds, rather than anything of monetary value.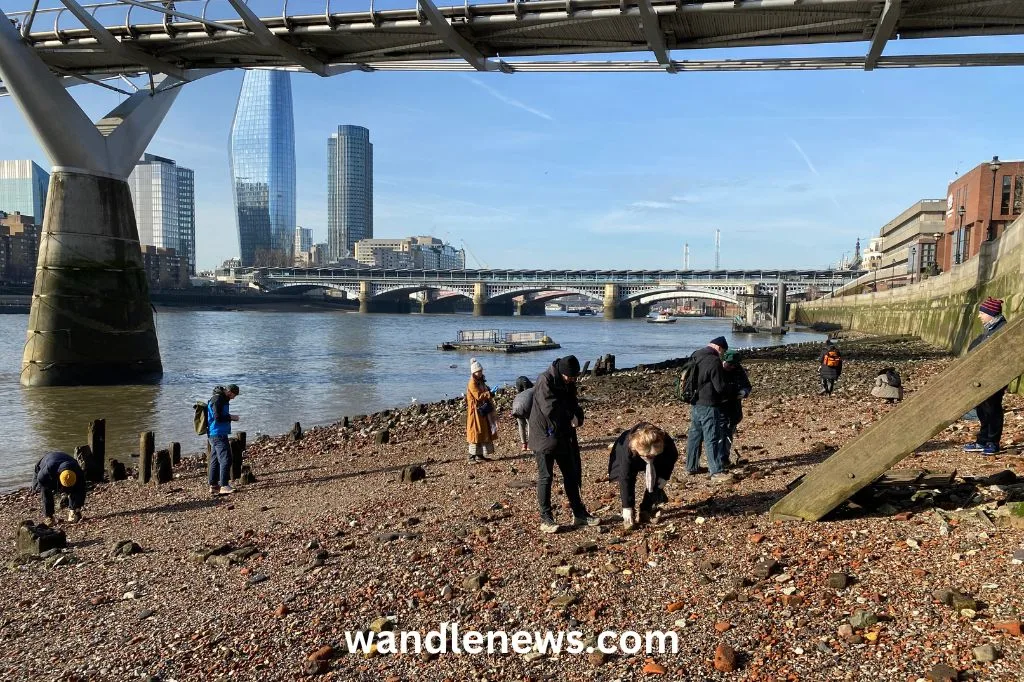 My Mudlarking Experience with Thames Explorer Trust
If you are new to mudlarking, it is recommended that you start by going on a guided tour.
The tours run by the Thames Explorer Trust are conducted by an expert who understands the tides and currents, and will help you to identify any significant finds.
Below is a guide on what you should expect to find when you go mudlarking, as well as advice on what to take with you.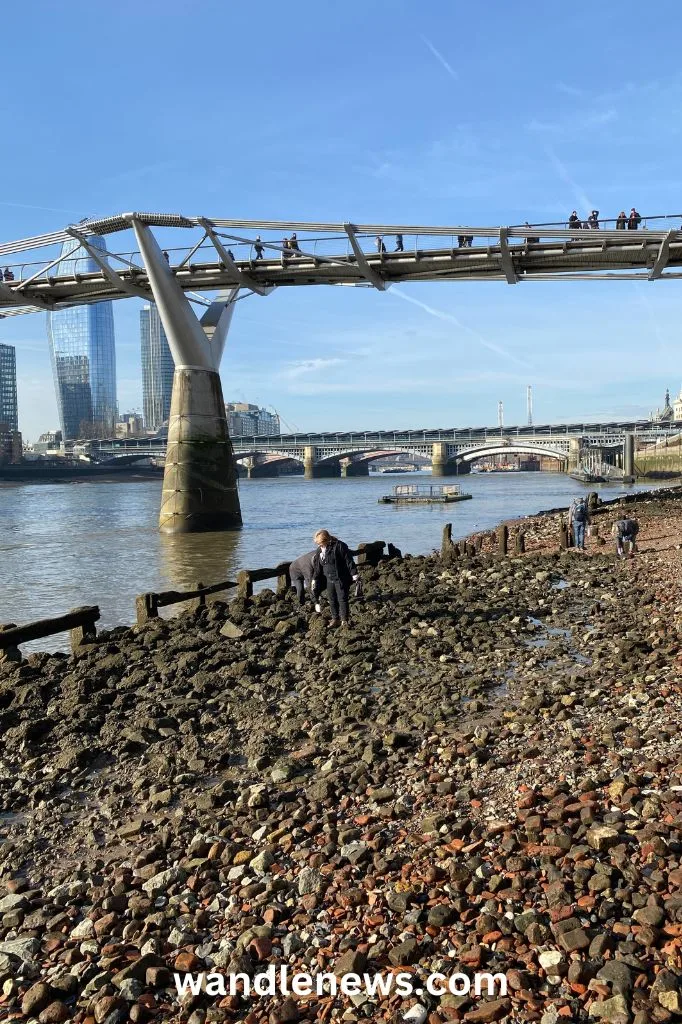 Common Mudlarking Finds
The most common mudlarking finds are clay pipes, bones, pottery, shells, coal and pieces of sewer pipe. We found all of these things during our mudlarking experience. You can find out more about each item below.
Clay Pipes
Clay pipe stems are one of the most common mudlarking finds. You will see them littered all over the Thames foreshore.
Originally made in Georgian and Victorian times, the pipes were filled with tobacco and sold for single use. People would use them and toss them into the water, the same way someone might flick cigarette butts.
Today it is easy to identify where the busiest ports were in London, by looking at the number of clay pipe stems scattered along the Thames.
In the 16th and 17th centuries, the pipes were mostly plain, but by the mid-18th century they began to be decorated.
The photograph below shows one of the clay pipe stems we found on the Thames riverbed.
Animal Bones
For centuries, the Thames was used as a dumping ground for a wide range of waste, including the remains of butchered animals. This was especially common in Victorian London, when butchers would discard animal carcasses daily into the river.
When you are walking along the foreshore you will see animal bones everywhere. They are one of the most common mudlarking finds. The photograph below shows part of a bone that we found. We also found a sheep's tooth.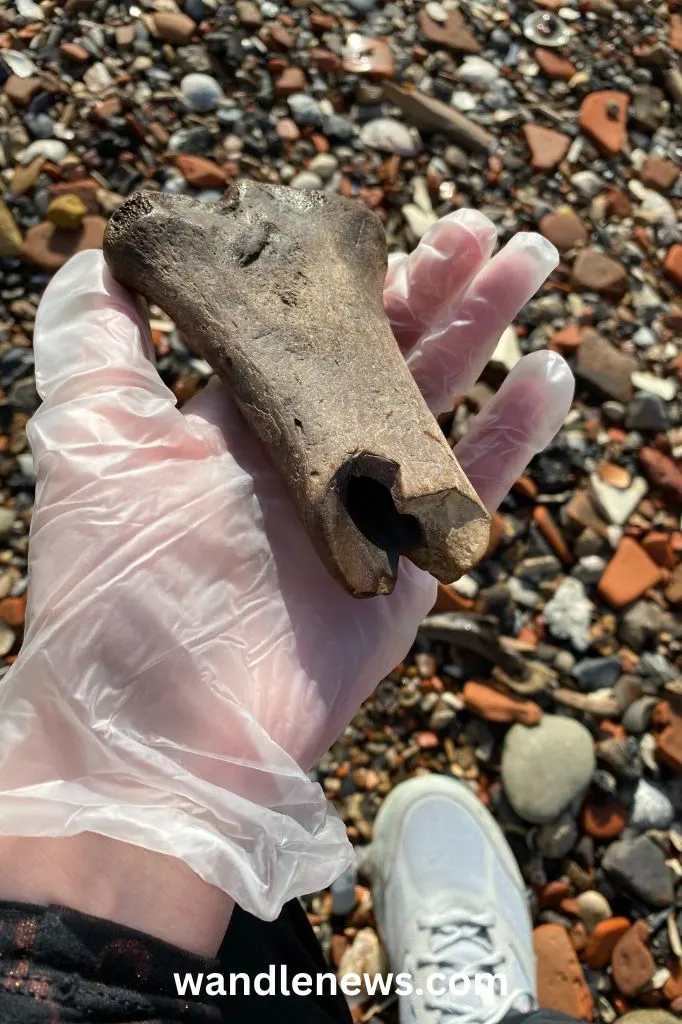 Victorian Pottery
You will find pieces of Victorian pottery all over the Thames foreshore. Victorian pottery often has a blue pattern on it with a white background, like in the photograph below.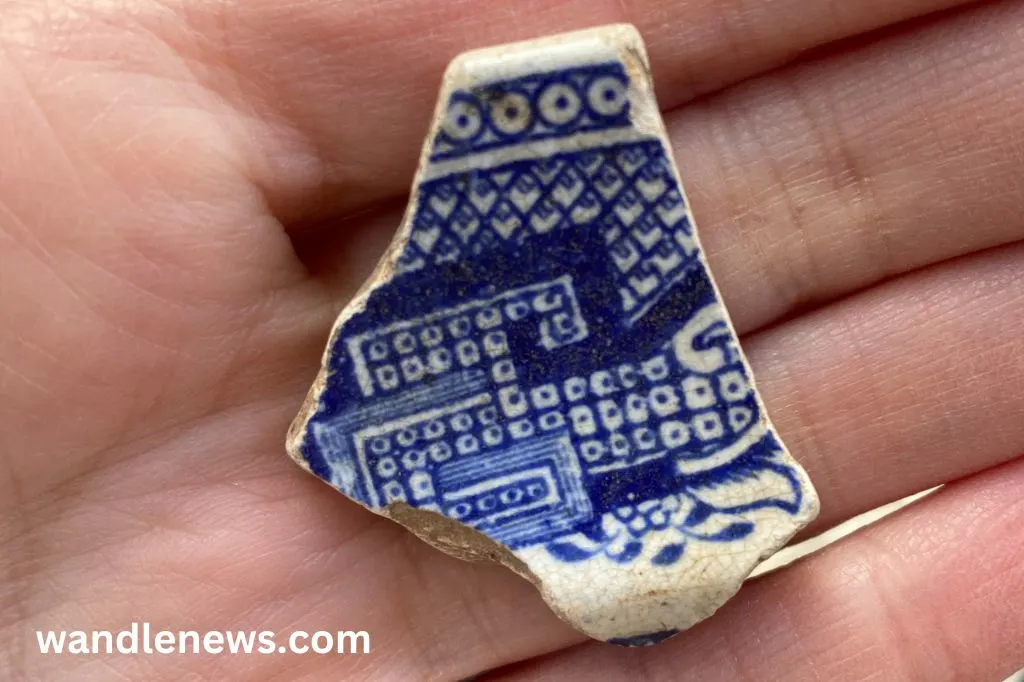 Oyster Shells
Oyster shells are commonly found along the Thames. In Victorian London, oysters were a major food source since they were cheap and plentiful. They were sold on nearly every street corner, mostly to poor people, who would use them as a substitute for expensive meats, like beef.
Pieces of Coal
In history, London was highly reliant on the delivery of coal by sea, and large amounts of it would be transported down the Thames every day.
Much of the coal was delivered to the numerous power stations along the river. The wharf at Battersea Power Station, where the coal was unloaded, is still there today.
Given the large quantities of coal that once came down the Thames, it's not surprising therefore that pieces of it are still found on the river bed. Victorian mudlarks searched for lumps of coal that they could burn or sell, and lots of it is still there today.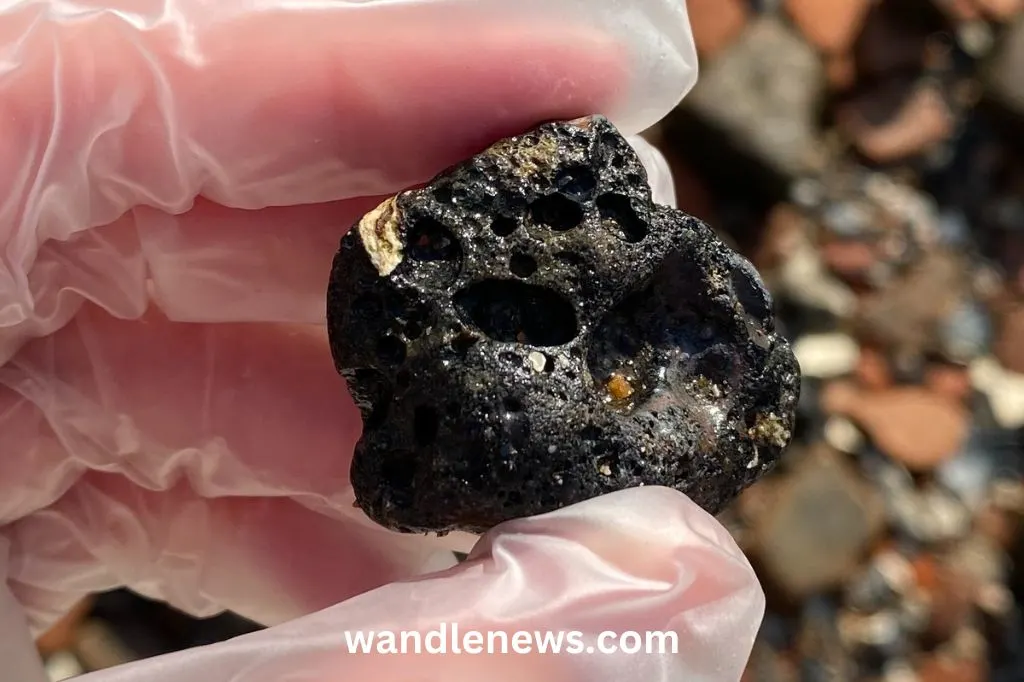 Pieces of Victorian Sewer Pipe
It's not uncommon to find pieces of Victorian sewer pipe along the Thames foreshore. The sewer system in London was built in the 19th century due to a public health crisis, caused by the amount of pollution in the Thames.
The work was undertaken by Joseph Bazalgette, a British civil engineer, who built over 1,100 miles of new sewer pipes, as well as pumping stations, treatment works, and other infrastructure between 1859 and 1865.
Today pieces of Bazalgette's sewer pipes can still be found in the Thames, and on the foreshore at low tide. Below is a photograph of a piece of Victorian sewer pipe that we discovered whilst mudlarking.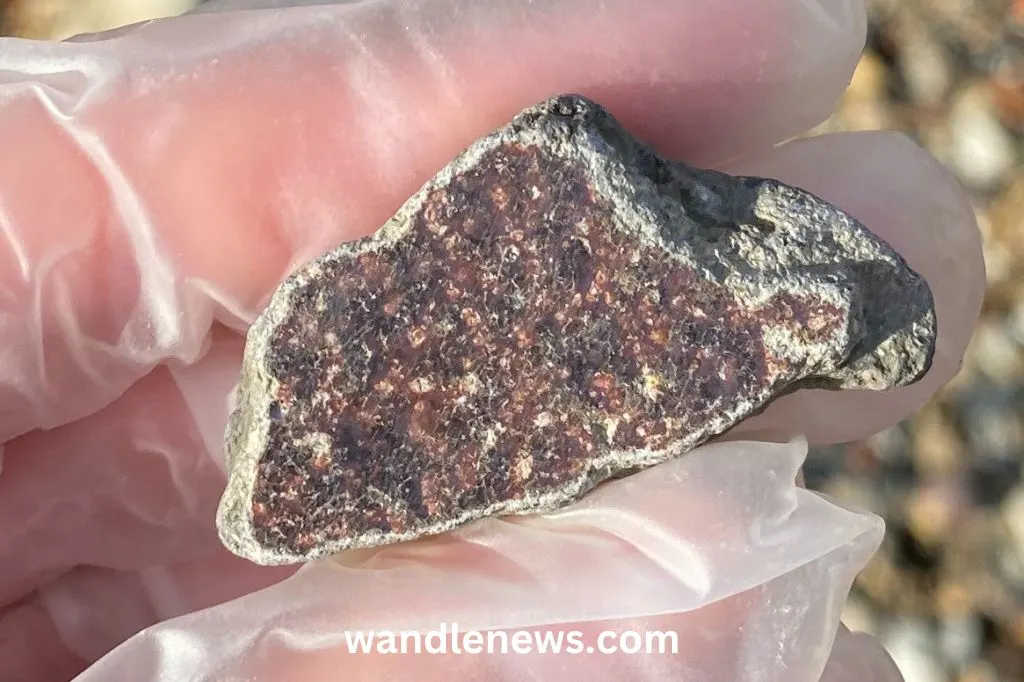 Ordinary Objects
We also found many ordinary objects lying on the river bed such as an old suitcase and a bicycle. There were also glass bottles and jars, a coconut, marbles and some glass beads.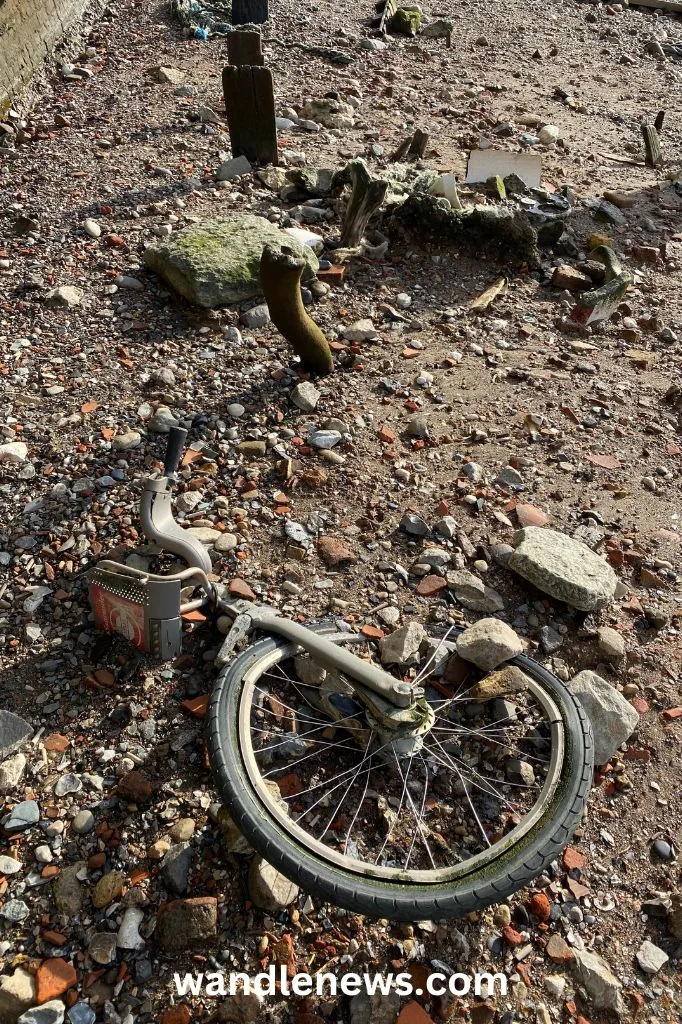 Rare Mudlarking Finds
Rarer finds on the banks of the river include precious metal, silver objects, roman hairpins, hypodermic needles, medieval buckles, georgian wig curlers and groups of coins.
There are several social media groups where modern mudlarks share their remarkable finds. Some items found include as a musket ball, a piece of roman pottery, and many interesting tobacco pipes. Some of the best groups can be found in my Ultimate Guide to Mudlarking on the Thames.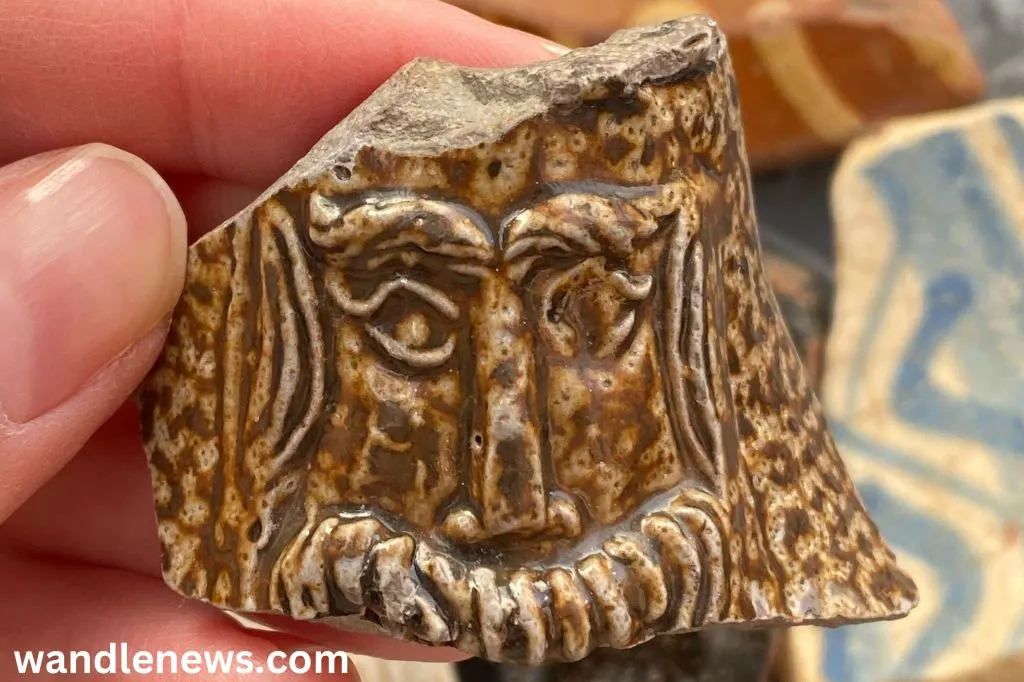 Mudlarking Regulations
If you want to go mudlarking on the Thames you will either need to obtain a permit, or join a guided tour.
At the moment the Port of London Authority have stopped issuing new permits, to protect the historical integrity of the river bed. Unless you already have a permit therefore, a tour is the only option.
Permit Holders
If you have a permit you are allowed to take items from the foreshore, unless it is believed to be treasure, or an item of archeological interest. Anything that might be of historical value has to be reported to the Portable Antiquities Scheme Finds Liaison Officer at the Museum of London, within a month of being found.
Permit holders are allowed to dig to a depth of 3 inches, and only use hand tools. You are not allowed to use a metal detector unless you have a mudlark's permit, which is currently only available to the Society of Thames Mudlarks.
Non Permit Holders
If you attend a tour, and do not have a permit, you are not allowed to take anything from the Thames foreshore. You are also not allowed to dig, and can search with your eyes only.
There is further information about the regulations around mudlarking in my Ultimate Guide to Mudlarking on the Thames, which includes information about the Treasure Act, the Thames tides, safety concerns.
The Mudlarking Experience with Thames Explorer Trust
If you decide to attend the same tour that I did, I have put some information and advice for you below. We joined the tour at Millennium Bridge in central London.
Meeting Point for the Tour
The Millennium Bridge mudlarking tour, meets at the glass obelisk directly under the bridge, on the north side of the river. This is shown in the photograph below.
The nearest stations to this point are Bank, St Pauls, Mansion House or Blackfriars.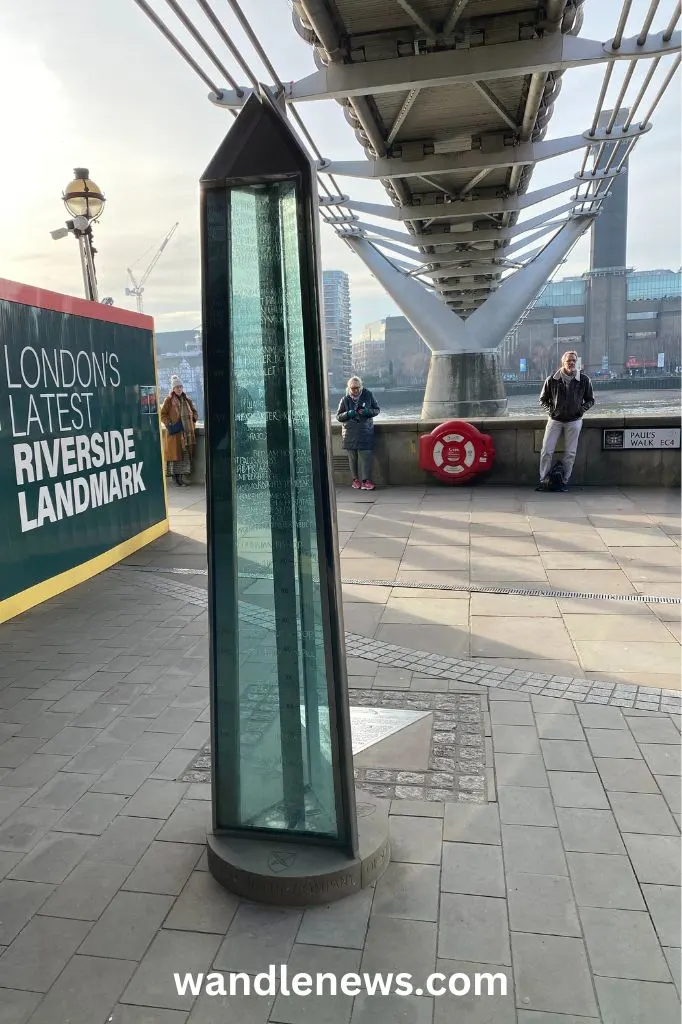 Advice on What to Bring
I would advise you to take the following:
Sturdy footwear – this is important as the foreshore of the Thames is uneven and can be slippery. There are also pieces of glass, sharp stones, and mud.
Waterproof gloves – although the water in the Thames is much cleaner today than it was in the past, there is still raw sewage leaking into the river in places, and also a small risk of catching Weil's disease from the urine of animals.
A backpack – I recommend you put everything into an old backpack and wear clothing with pockets. That way your hands will be completely free to examine the riverbed.
Anti-viral and anti-bacterial hand wipes – since there is no where nearby to wash your hands, it's advisable to take hand wipes and sanitiser with you. You can then clean your hands until you are able to wash them properly with soap and water.
Recommended Reading
If you want to do some reading before your mudlarking experience I recommend the following books.
Just so you know, these are affiliate links, so I will receive a small commission (at no extra cost to you) if you buy through the links.
Images of Mudlarking Finds
Below is a gallery of images of items found on the Thames foreshore.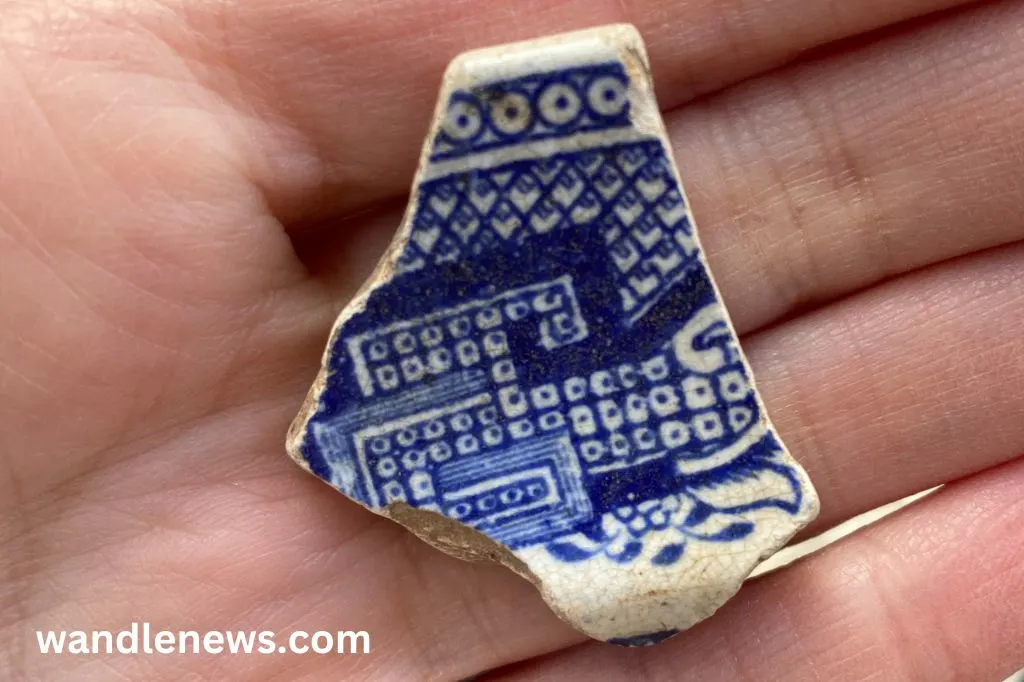 Images of the Thames Foreshore
The gallery below shows the Thames foreshore under Millennium Bridge at low tide.
Are you new to mudlarking? Check out the 3 best mudlarking books for beginners.
This post was about my mudlarking experience on the Thames
Thank you for reading about my mudlarking experience on the Thames. I advise you to also read my Ultimate Guide to Mudlarking, since it has a lot more information. If you have any interesting finds and would like to contribute a photograph to this website, please email me at [email protected]. You will be given credit for your photograph.