Are you wondering if Tooting is a nice place to live? Tooting is a district in south London that is known for its famous lido, and for having some of the best South Asian restaurants in the capital. It has become a popular place in recent years for young professionals after being praised by Lonely Planet for its multiculturalism, and hailed as one of the ten coolest neighbourhoods in the world.
This post is all about what it's like living in Tooting.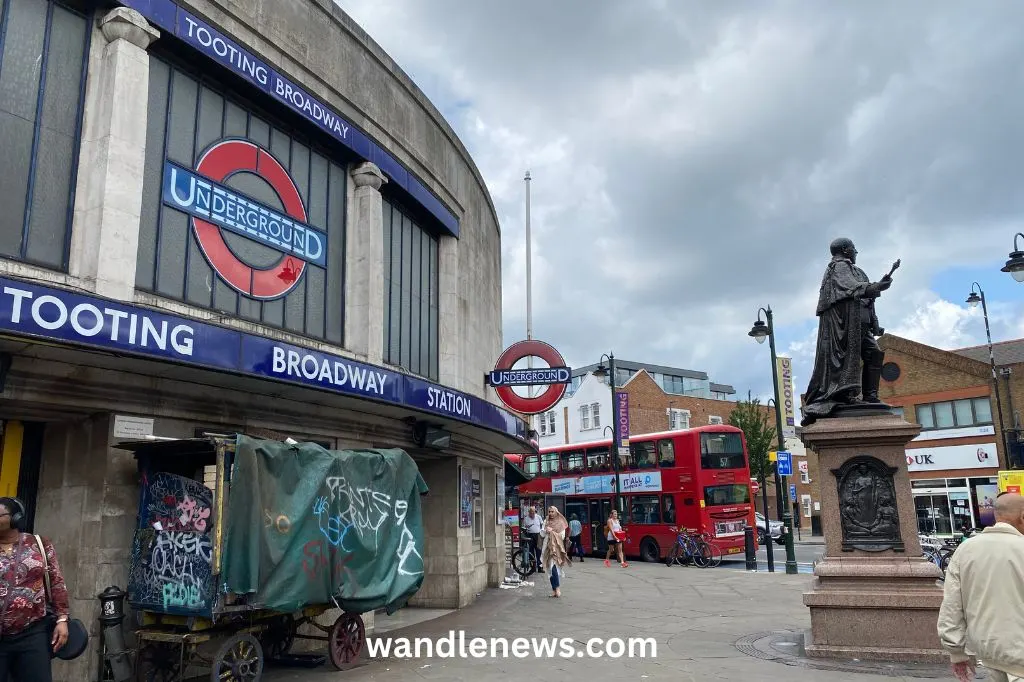 Is Tooting a Nice Place to Live?
I've been living in Tooting since 2012, and have found it a great place to make friends, and become part of the local community.
The area has good transport links, with two tube stations and an overground station. It's also not far from both Gatwick and Heathrow airports, making it a great location for frequent travellers, like me!
In this post I have listed everything I think would be helpful for someone who is considering moving to Tooting. Overall, it's a lively area with a lot going on, and has a nice mixture of open green spaces and busy shopping areas.
A Guide to Living in Tooting
---
Green Spaces
Tooting is home to the largest area of public open space in Wandsworth – Tooting Commons. Tooting Commons is made up of both Tooting Bec Common and Tooting Graveney Common.
These are two areas are the remains of common land that once stretched as far as Mitcham. They were once used as a resource for the people of the parish, who could use the land for grazing animals, collecting wood or picking wild fruits.
Today Tooting Commons are used for recreational purposes, and contain tennis courts, an athletics track, rugby pitch, swimming pool, cricket pitch, football pitch and cafe. There is also a large pond on Tooting Bec Common where you can go fishing.
Find out more about Tooting Common.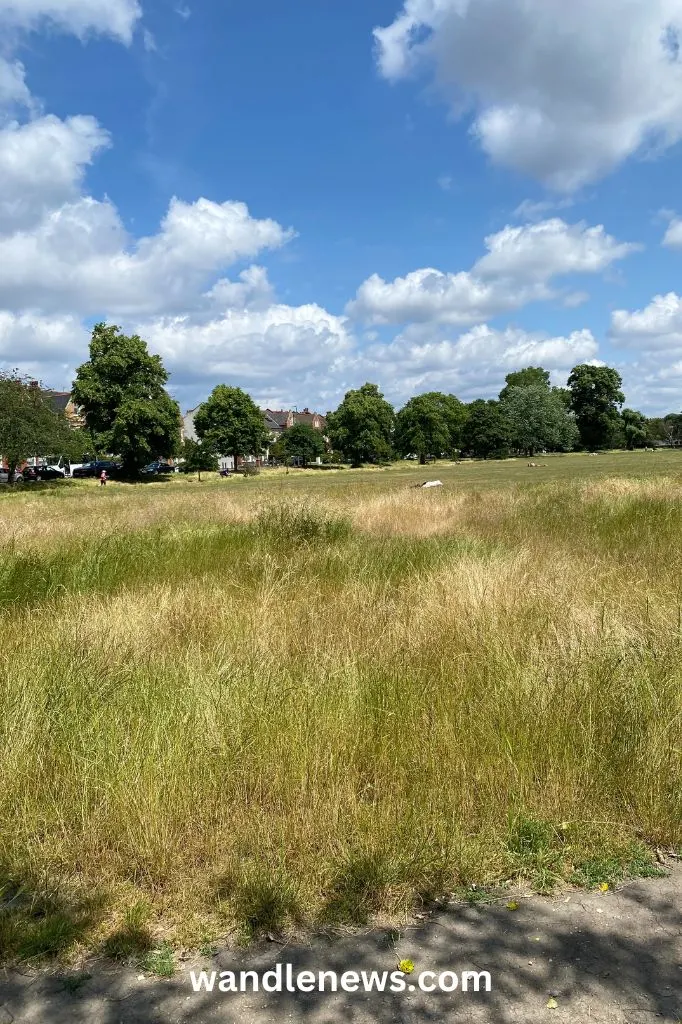 ---
Transport Links
Tooting benefits from excellent transport links with two tube stations on the northern line, and an overground station with trains running from Sutton to St Albans. There are also multiple bus routes running through Tooting, connecting the area to Wimbledon, Streatham, Mitcham, Kingston, Putney and Richmond.
The easiest way to get to central London from Tooting is either to use one of the underground stations (Tooting Broadway station or Tooting Bec tube station), or take an overground train. Trains from Tooting train station stop at Blackfriars, City Thameslink, Farringdon, and St Pancras International.
More information about Tooting's transport links is listed below.
Trains and Tube
Bus
The buses which pass through Tooting include:
Bus Route 44: From Tooting to Victoria Station.
Bus Route 77: From Tooting with Waterloo Station.
Bus Route 155: From Tooting to Elephant and Castle.
Bus Route 270: From Mitcham to Putney Bridge via Tooting.
Bus Route 57: From Kingston to Clapham Park via Tooting.
Bus Route 131: From Kingston to Tooting.
Bus Route 219: From WImbledon to Clapham Junction via Tooting.
Bus Route 493: From Richmond to Tooting.
Bus Route G1: From Battersea to Streatham via Tooting.
Bus Route 155: From Elephant and Castle to Tooting.
Bus Route 333: From Elephant and Castle to Tooting
Bus Route 355: From Mitcham to Brixton.
Airport
Tooting is in a convenient location to get to both Gatwick and Heathrow Airports. A taxi from Tooting to Gatwick takes around 40 minutes, and to Heathrow around 30 minutes (depending on traffic).
Tooting overground station also has direct trains to Luton Airport Parkway which take 1 hour 19 minutes.
---
Restaurants
Tooting has become known as London's curry corridor, due to having a high number of great South Asian restaurants. There are also lots of independent coffee shops that serve great brunches.
Below are some of the most popular restaurants in Tooting.
---
Pubs
Tooting is well-known for its vibrant pub scene, offering a variety of establishments where you can enjoy a pint of beer, grab a bite to eat, and socialise with friends.
Below are some popular pubs in Tooting: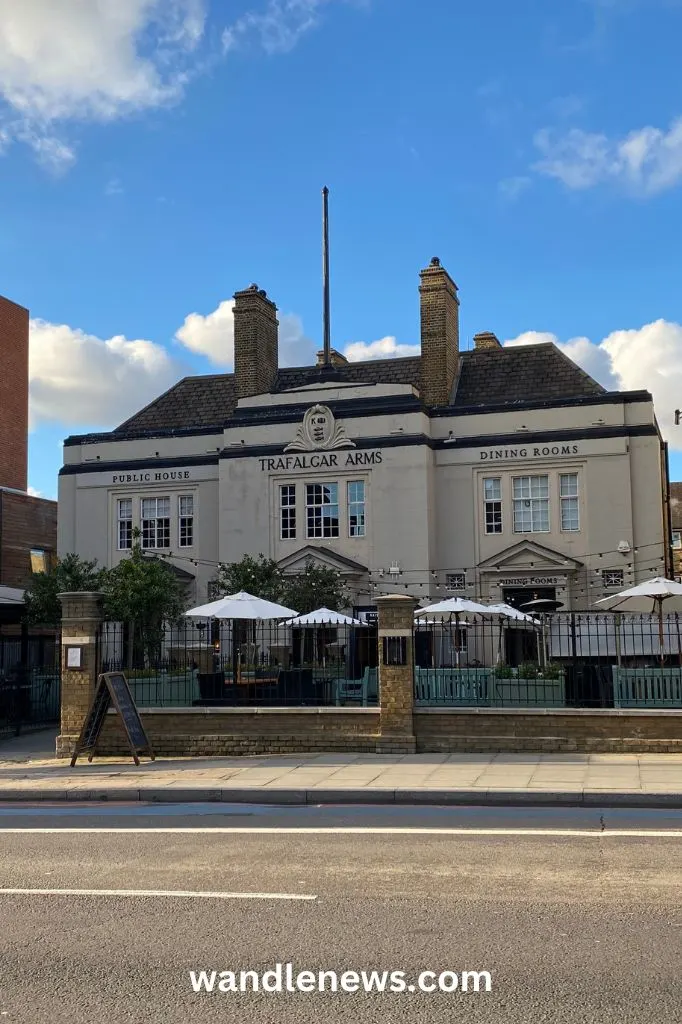 ---
Shopping
Tooting is home to two vibrant and multicultural indoor markets: Broadway Market and Tooting Market. Both contain market stalls selling a mixture of items from fresh produce and artisanal food to clothing, accessories, and homeware. You will also find a variety of shops, including independent boutiques, health food stores, and pet stores.
Tooting High Street is also lined with an array of shops, ranging from well-known chain stores like Sainsburys and Lidl, to local independent retailers. You can also find a mix of clothing stores, like Primark and TK Maxx, health food stores like Holland and Barratt, and homeware stores like Wilko.
---
Gyms
Tooting has several different gyms including a leisure centre which has a swimming pool and badminton courts. Some popular gyms in Tooting include: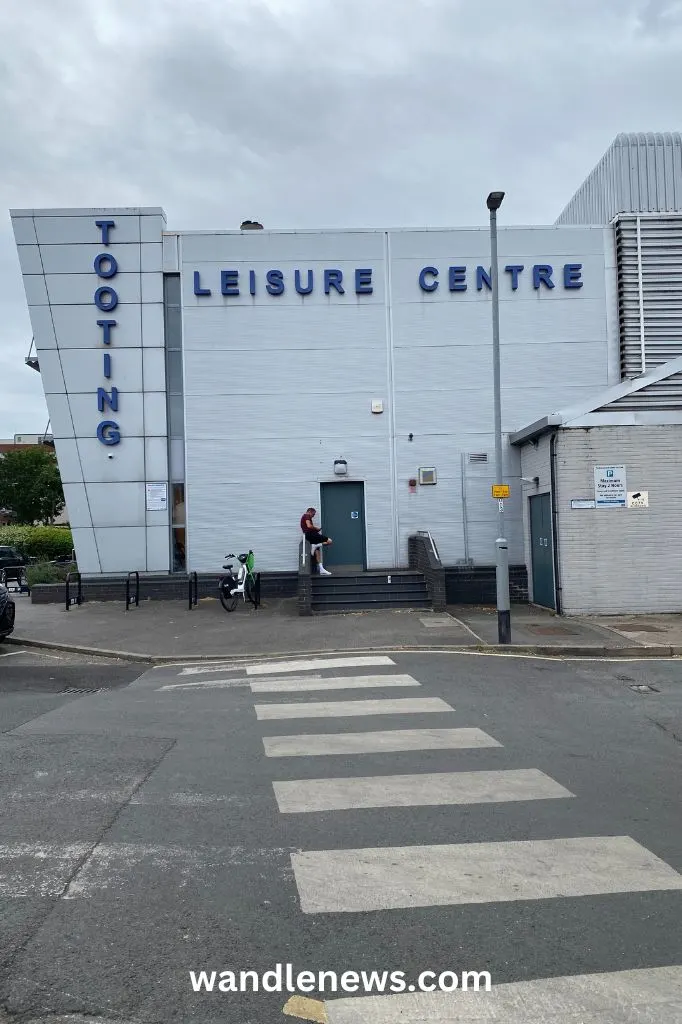 ---
Tooting Bec Lido
Tooting is home to an impressive outdoor swimming pool. Not only is it the largest pool in the county, but it also boasts a rich history as one of the oldest lidos. The pool is open to the public from April to September, allowing visitors to enjoy a refreshing swim during the warmer months. You can book a swim slot through Places Leisure.
Tooting Bec Lido is closed in the summer of 2023 for repairs.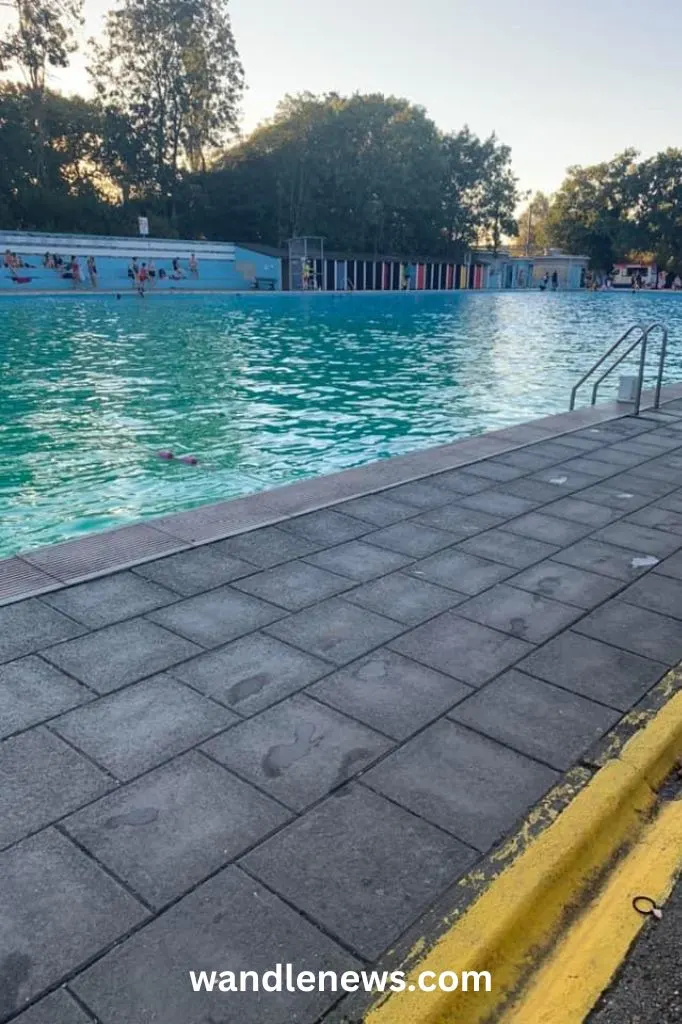 ---
St George's Hospital
St George's Hospital is a large teaching hospital in Tooting, with more than 1,300 beds. It is one of the four major trauma centres for London, and home to hyper acute stroke and heart attack centres. Due to its helipad on the roof, the hospital frequently receives air ambulance traffic, which can cause excess noise in the Tooting area.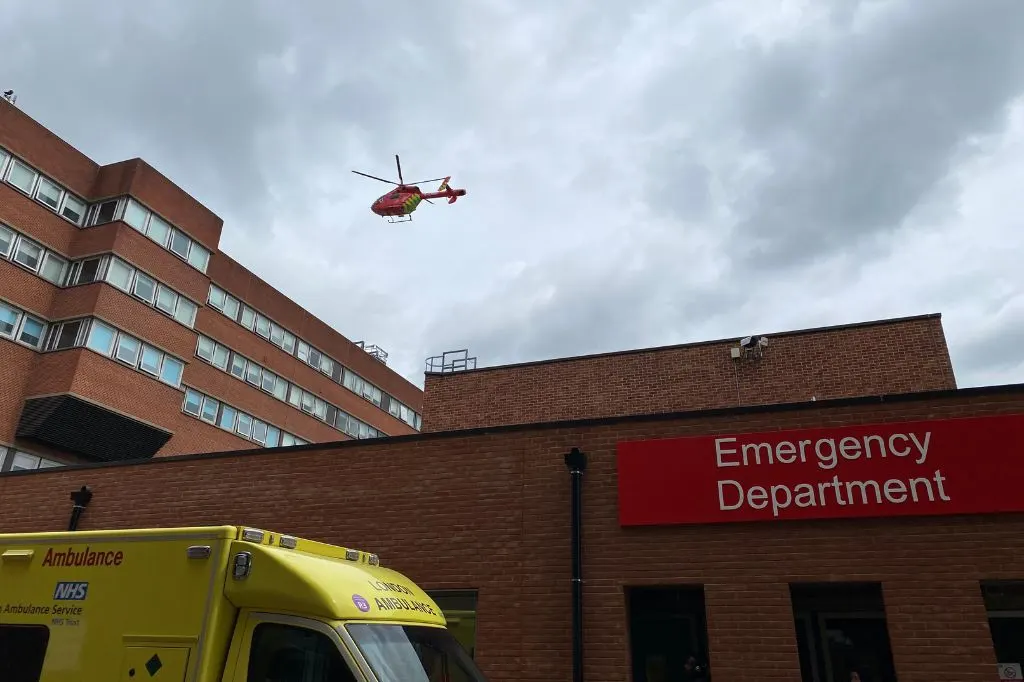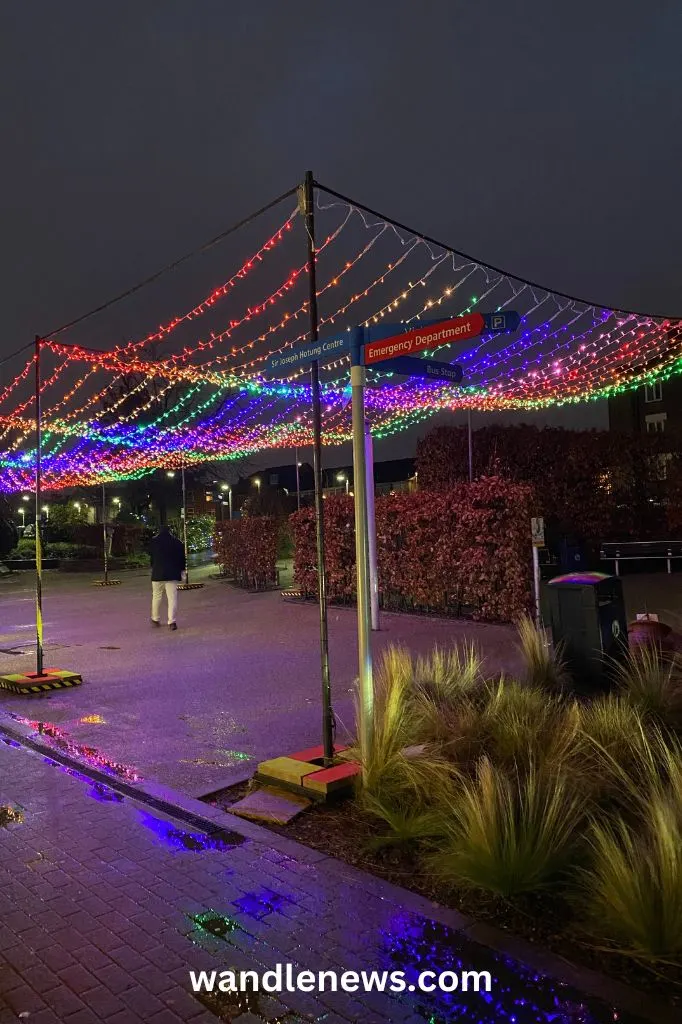 ---
Schools
Tooting is popular with young families, as it is home to some great primary schools. Here's an overview of some of the primary schools in Tooting:
Tooting Primary School: Tooting Primary School is a well-regarded primary school in the area. It provides education to young children, offering a nurturing environment and a comprehensive curriculum to support their learning and development.
St Boniface RC Primary School: St Boniface RC Primary School is a Catholic primary school in Tooting. With a focus on academic excellence and spiritual growth, the school serves as an important educational institution for the Catholic community in the area.
St Anselm's Catholic Primary School: St Anselm's Catholic Primary School is another Catholic primary school in Tooting. It emphasises a holistic approach to education, aiming to nurture students academically, socially, and spiritually.
---
FAQs
Is it safe to live in Tooting?
Unfortunately, the crime rate in Tooting is high. According to Metropolitan police statistics, the most common offences in the area are anti-social behaviour, violence and sexual offences, and vehicle crime.
Is Tooting an expensive area?
Tooting has slightly lower average property prices compared to neighbouring Balham and Clapham, but it's still an expensive area of London to live. Since it has good access to the tube, this increases the property prices.
What is Tooting known for?
Tooting is known for its large Sri Lankan community, and its famous lido and indoor markets. It has also become well known as one of the best places in London to get a curry.
Why is it called Tooting?
According to 'Roman Roads in Britain' by T Codringtonn, the word 'Toot' means a "look out" or "watch-tower". Since Tooting Broadway is located at the crossroads of two historic roads (Wandsworth to Mitcham and Clapham to Merton), it may have been named "Tooting" as it was the look out point between the two.
Map of Tooting
Posts Related to Living in Tooting
If you are wondering whether Tooting is a nice place to live, check out the posts below which contain more information on what Tooting has to offer.
This Post was about Whether Tooting is a Nice Place to Live
Thank you for reading my post about whether Tooting is a nice place to live. Please join in the discussion about what it is like to live in Tooting by leaving me a comment below.