If you're looking for a cozy spot to enjoy a great coffee and a delicious cake, Earlsfield is the place to be. It has an abundance of cafes that serve a range of coffee types from classic lattes and cappuccinos, to flat whites and cortados. This post lists all the best cafes in Earlsfield.
---
9 Best Cafes in Earlsfield
---
Looking for places to eat near Earlsfield? Check out my other posts here!
1. Press Cafe in Earlsfield
362 Garratt Lane, London SW18 4ES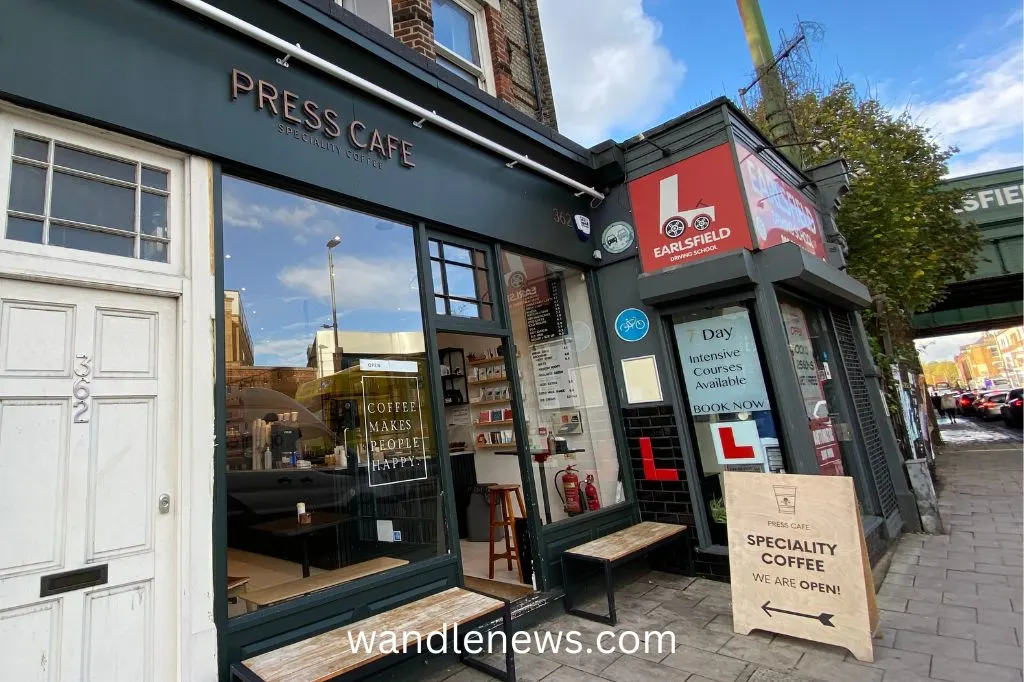 Press Cafe is located directly opposite Earlsfield station. They serve a wide selection of speciality coffee including cortados, matcha lattes, macchiatos, and cappucinos.
If you prefer something caffeine free they have turmeric latte, chai latte and beetroot latte, as well as a selection of fruit juices, milk shakes and protein smoothies.
Press cafe is my top recommendation if you are looking for delicious coffee, but be aware there is not much seating inside, so wouldn't be a good choice if you are with a large group.
2. Home Community Cafe in Earlsfield
St Andrew's, Garratt Lane, London SW18 4SR. Tel: 07939 236416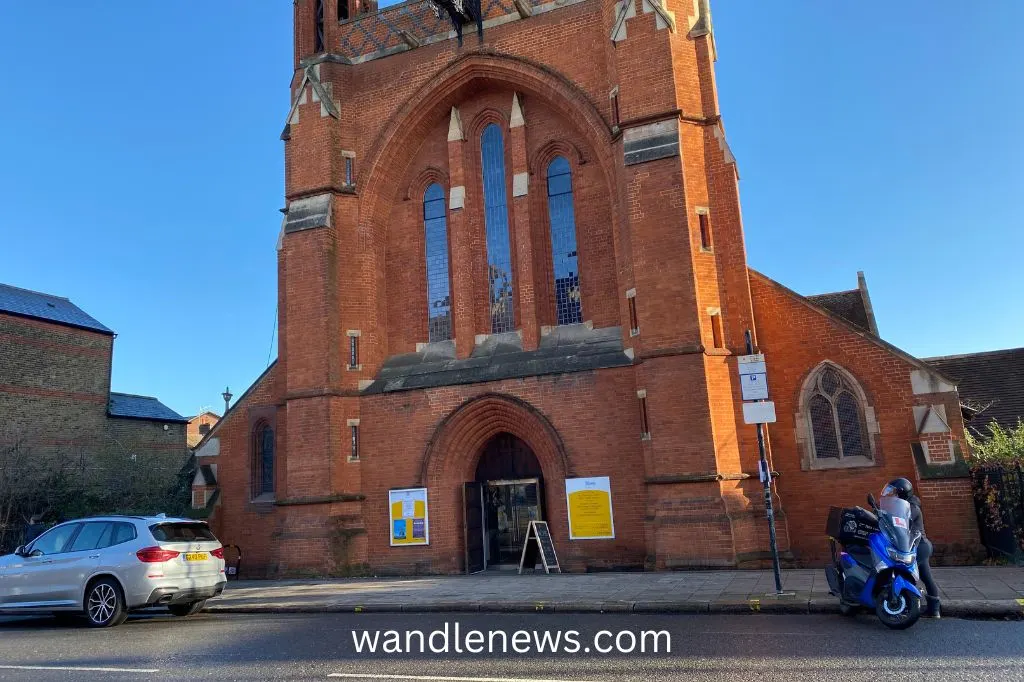 The Home Community Cafe is a cafe inside St Andrew's Church on Garratt Lane. If you are looking for a community space with a cozy atmosphere, this is the place to come. They serve coffees and teas with a home-cooked meal, or slice of cake, and use local suppliers as much as possible.
This is a good choice if you are looking for a cafe in Earlsfield that serves breakfast and lunch. They have lots of vegan and vegetarian options, and plenty of space if you are a big group.
3. Cafe Elena in Earlsfield
470, 472 Garratt Lane, London SW18 4HJ. Tel: 020 8946 9712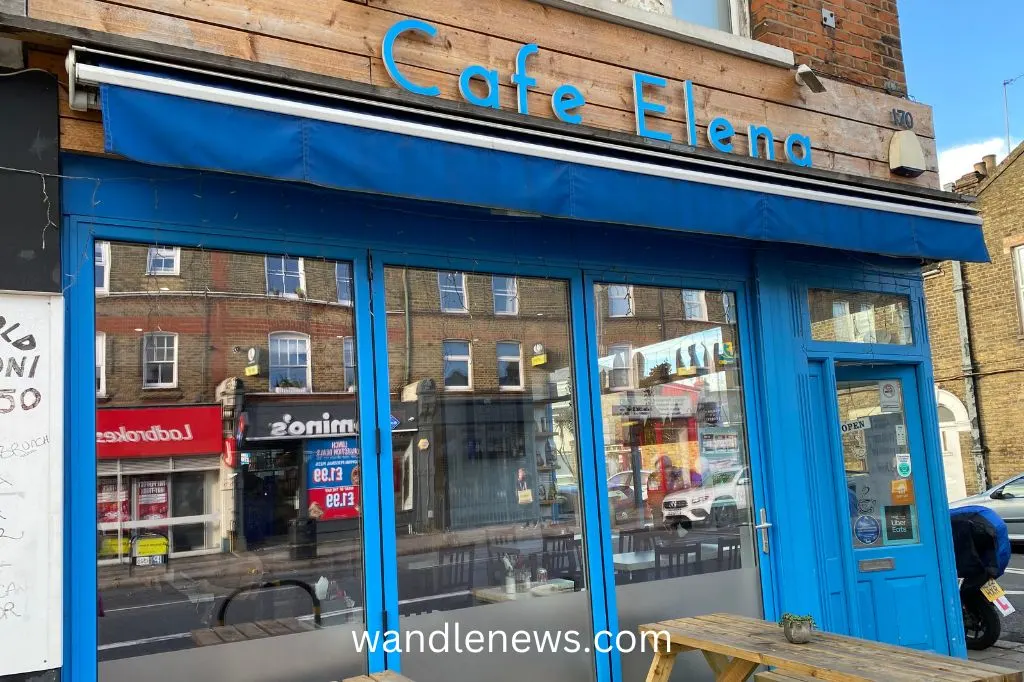 Cafe Elena serves breakfast and brunch from 8am to 3pm, every day apart from Mondays. Their menu includes a full English breakfast, eggs benedict, jacket potato, omelette, eggs royale, and homemade pastries.
If you are looking for a cafe with a brunch menu, check out my post on the best brunch spots in Earlsfield.
4. Belle Amie Cafe in Earlsfield
404 Garratt Lane, London SW18 4HP. Tel: 020 8944 8886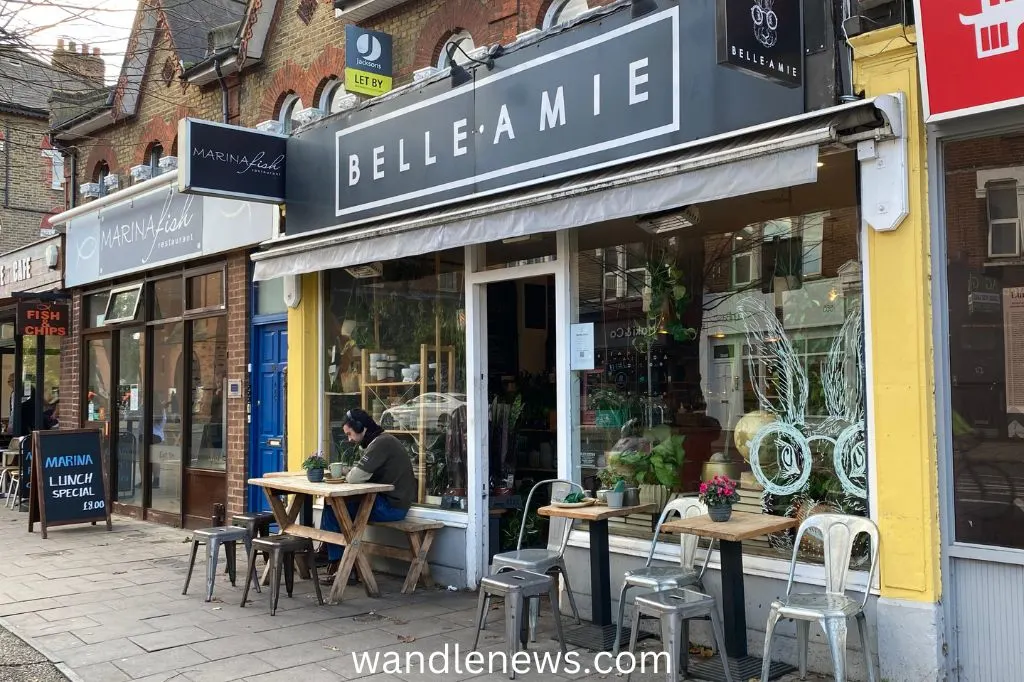 If you are looking for excellent coffee, Belle Amie is a great choice. They only use quality Allpress coffee beans, and their staff are trained to prepare the coffee exactly how you like it.
As well as perfect coffees, they also serve delicious food and cakes. The cafe has a friendly atmosphere and nice green decor inside. If you are going for brunch, I recommend the smashed avocado!
5. Eclectic Collection
575 Garratt Lane, London SW18 4ST. Tel: 020 8265 2007
The Eclectic Collection is a lovely, quirky little cafe with interesting decor inside. It also has outdoor seating, which is great in warmer weather. They serve a range of coffees including iced espresso and iced latte in the summertime.
This cafe is a great choice for birthday parties or special occasions. It's located in the heart of Earlsfield, and only a short walk from the train station.
6. Manny Dartin Cafe in Earlsfield
366 Garratt Lane, London SW18 4ES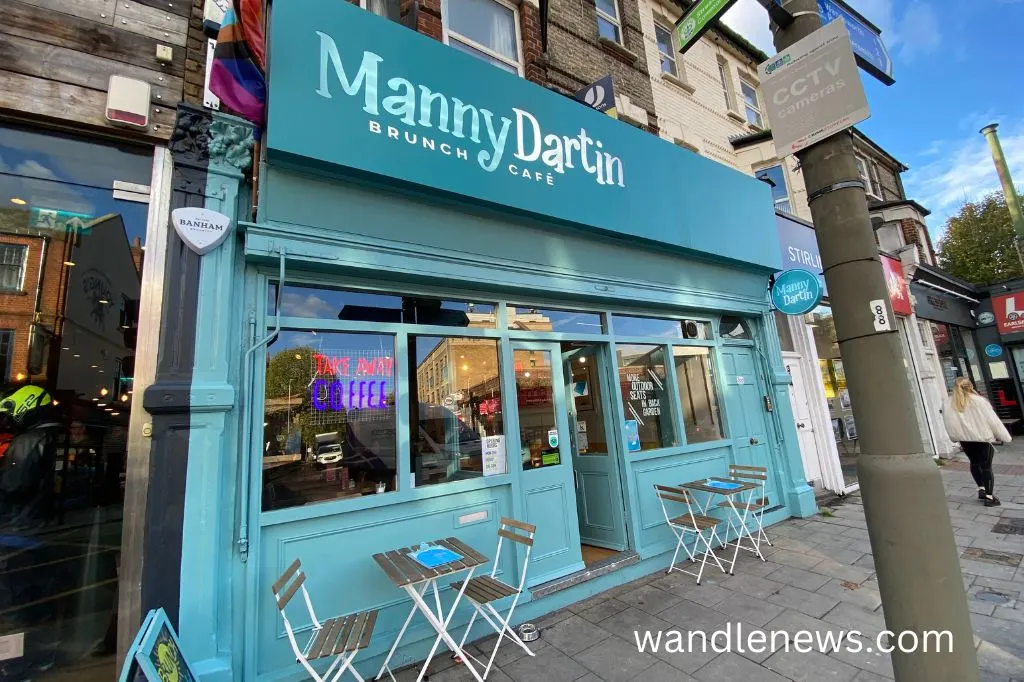 Manny Dartin's coffee is from Curious Roo roastery which sources specialty grade coffee from all around the world. They also serve tea and ginger beer, as well as juices and homemade lemonade.
This is a great spot if you are looking for somewhere that serves both delicious coffee and brunch. Manny Dartin is located opposite the train station, and has a small amount of outdoor seating.
7. Bean & Hop Cafe in Earlsfield
424-426 Garratt Lane, London SW18 4HN. Tel: 020 7998 6584
Bean & Hop serves both craft beer and coffee. Their coffee beans come from Ethiopia, Costa Rica and El Salvador, and you can have your coffee either hot or iced. They also have a great brunch menu.
There's isn't much space inside this cafe, but they have some outdoor seating which is nice in the summer. The food is tasty and you get good sized portions.
8. Double Bubble Cafe in Earlsfield
408 Garratt Lane, London SW18 4HP. Tel: 020 8946 8452
Double Bubble is a lovely cafe on Garratt Lane that serves breakfast, lunch and dinner. They don't have a big coffee selection, but if you're looking for somewhere that serves basic egg and chips, or a simple jacket potato with a drink, this is a good place to come.
Double Bubble have a bit more space inside compared to some of the other cafes in Earlsfield, and also have a few tables outside.
9. Corner Cafe in Earlsfield
219 Garratt Lane, London SW18 4DT. Tel: 020 3489 2322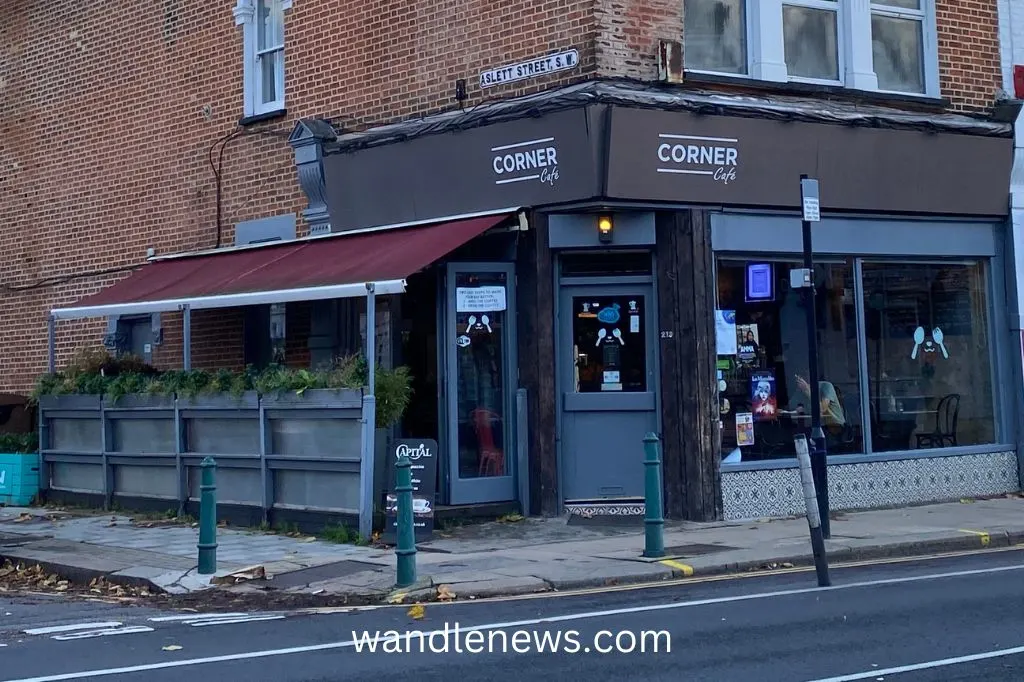 The Corner Cafe is a bit further up Garratt Lane towards Southside Shopping Centre. It serves coffee, tea, and fresh juices including carrot, orange and ginger, and cucumber, spinach, apple and ginger. The staff who work there are always really friendly, and the coffee is delicious.
This is a good choice if you are looking for a cafe in Earlsfield for breakfast. They serve a full breakfast including scrambled eggs and smoked salmon, and buttermilk pancakes. If you're going for coffee and cake I recommend the carrot cake which is delicious!
Map of the Best Cafes in Earlsfield
All the cafes mentioned in this post are plotted on the map below.
title="cafes>
More Posts Related to Earlsfield
If you found this post helpful, you may enjoy the following related articles.
The Post was About the Best Cafes in Earlsfield
Thank you for reading my post about the best cafes in Earlsfield. If you have tried any of the cafes listed in this post, please leave me a comment below and let me know your thoughts.