Home Cafe in Earlsfield is more than just a place to grab a home-cooked meal and delicious coffee. As a not-for-profit community hub, it offers a warm, welcoming space in the heart of Earlsfield where people can come to connect.
This post is all about Home Community Cafe in Earlsfield.
Home Community Cafe in Earlsfield
What is the Home Cafe?
The Home Community Cafe in Earlsfield was founded by Meg Fry in 2017, with the goal of creating an inclusive space for the local community.
The cafe hosts social clubs, dinners, and events to support local residents, and works in partnership with other voluntary sector organisations such as the Earlsfield Foodbank and Bounce Theatre.
As a central hub for all voluntary spaces in Earlsfield, the cafe plays a vital role in bringing people together, and providing opportunities for community engagement and social interaction.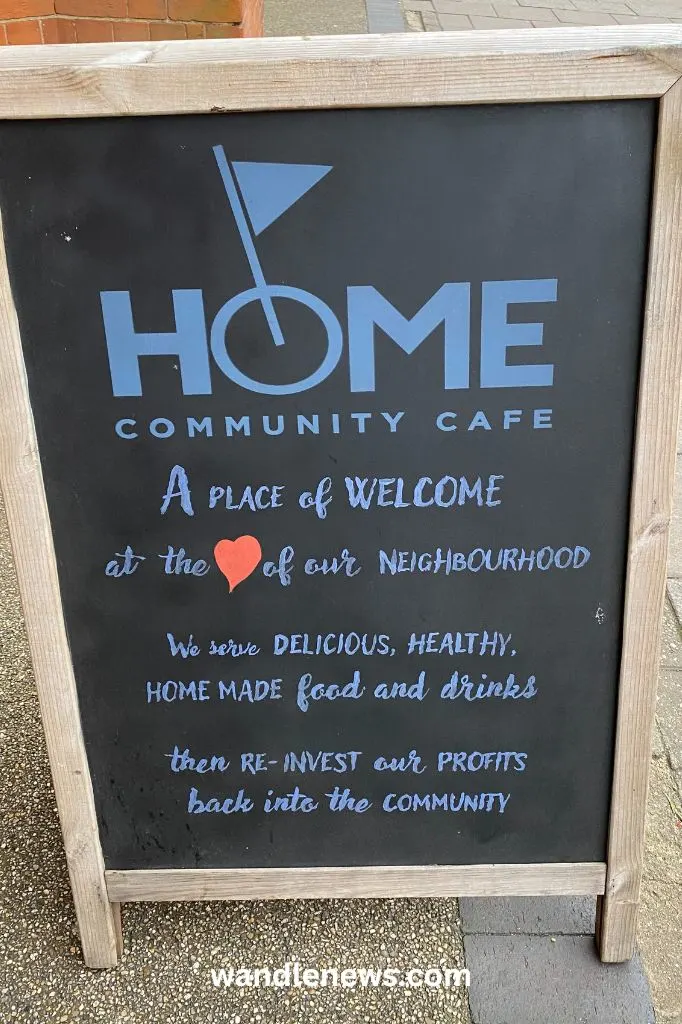 All the profits generated by the cafe are used to support the social needs of the community. This includes things like providing meals to those who can't afford to pay, offering support to local charities, and investing in community projects.
By using seasonal and donated produce, the cafe is also able to keep costs as low as possible, ensuring that their services are accessible to everyone.
One of the unique features of the Home Cafe is their 'no man goes hungry' policy. This means that if someone is unable to afford to pay for their meal, the food is offered to them for free. This policy ensures that everyone in the community has access to nutritious food, regardless of their financial situation.
Food
At the Home Cafe, you can enjoy delicious home-cooked food made with fresh, locally-sourced seasonal ingredients. Their menu changes regularly to incorporate new locally-grown produce, so there's always something new to try.
For vegetarians, the cafe offers a range of options, including their famous Hc. Muffin – a vegan sausage patty, scrambled tofu, and "cheeze" creation. The Home Cafe also offers salads, frittatas, and light bites like vegan sausage rolls. Check out their most recent lunch menu below.
Along with savoury meals, the cafe also serves a range of sweet treats including homemade cakes that pair perfectly with a cup of their great coffee. Take a look at the photos below to get a glimpse of some of the mouth-watering dishes available.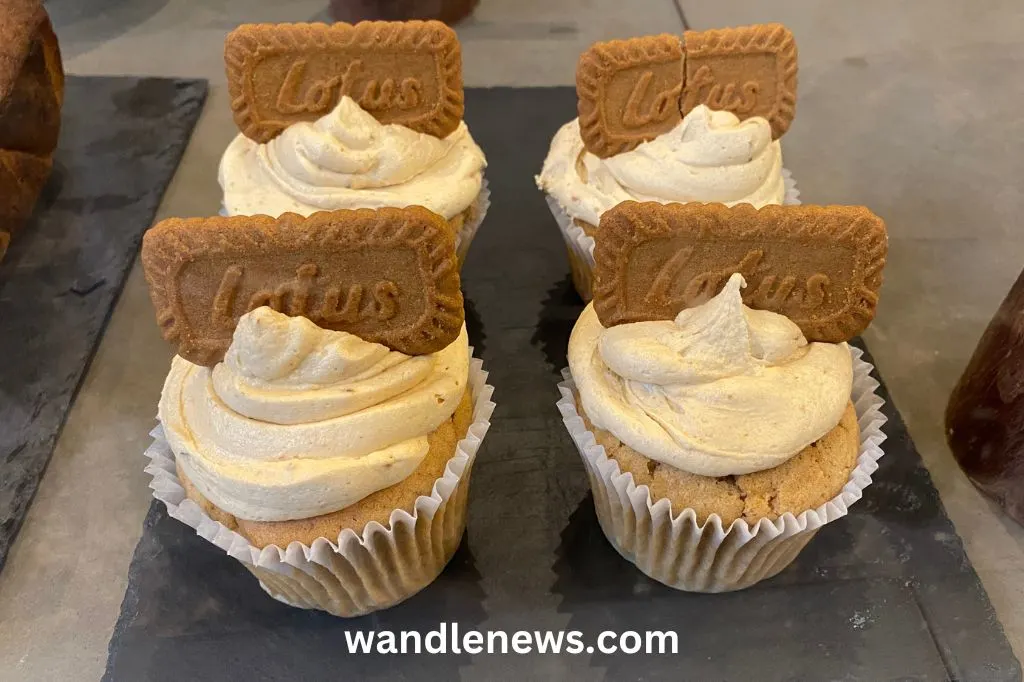 What's on
In addition to serving up delicious food, and providing a welcoming community space, the Home Cafe also hosts a variety of events and activities for locals to enjoy.
Community Meal
One of the cafe's most popular regular events is the community meal held on the third Wednesday of each month. This meal brings together locals from all walks of life to share a delicious home-cooked dinner and connect with one another. It's a great opportunity to meet new people and build relationships within the community.
Menopause Cafe Hour
For those going through menopause, the Menopause Cafe Hour every Friday offers support, guidance, and resources to help manage symptoms and navigate this significant stage of life. Led by a Menopause Health Coach, this event provides a safe and welcoming space to share experiences and learn from others.
Froggy's Famous Fan-club
The Home Cafe also offers music sessions for pre-schoolers, which are a fun and engaging way to introduce young children to the joys of music. Led by experienced musicians, these sessions are designed to be interactive and educational, helping little ones to develop their musical skills and creativity in a supportive environment.
One Off Events
The cafe also hosts one-off activities such as dinners that highlight important social issues. These events provide a platform to discuss and raise awareness about important topics, whilst enjoying delicious food and connecting with others in the community. Recent dinners have focused on topics such as the refugee crisis, and International Women's Day.
Volunteering
The cafe relies on the help of volunteers to operate, and offers a variety of opportunities to get involved. From working in the kitchen with the chef to waiting tables and serving customers, there are many ways to contribute. Volunteers can also serve breakfasts at the cafe's Food Bank Breakfast Club.
Get in Touch
Get in touch if you are interested in volunteering at the Home Cafe, or follow the cafe on social media to find out about their latest events and opportunities.
Location
Home Community Cafe is located within St Andrew's Church on Garratt Lane in Earlsfield. It is just a short walk from Earlsfield Station. The exact spot is shown on the map below.
Opening Times
The opening times for Home Cafe in Earlsfield are shown in the table below.
| Day | Opening Hours |
| --- | --- |
| Monday | 9am-4pm |
| Tuesday | 9am-4pm |
| Wednesday | 10:30am-4pm |
| Thursday | Closed |
| Friday | 9am-4pm |
| Saturday | Closed |
| Sunday | Closed |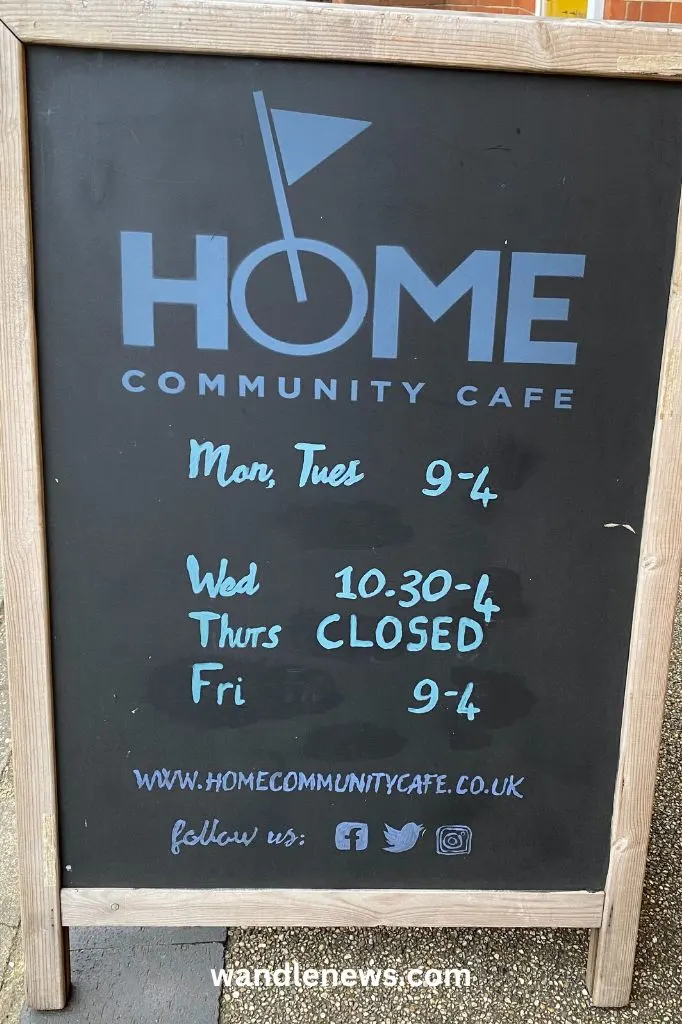 Other Posts Related to Earlsfield
If you found this article about the Home Cafe interesting, you may enjoy the following posts about Earlsfield.
This Post was About the Home Cafe in Earlsfield
Thank you for reading my post about the Home Café in Earlsfield. The Home Cafe is a safe space that provides a welcoming atmosphere for the Earlsfield community in South West London. The cafe has a great brunch menu which includes hot meals, and delicious sourdough toast. The cafe also hosts regular events, making it a central hub for the community.